Hi! My name is @NoNamesLeftTouse The Writer/Artist Himself and
I am a trained professional!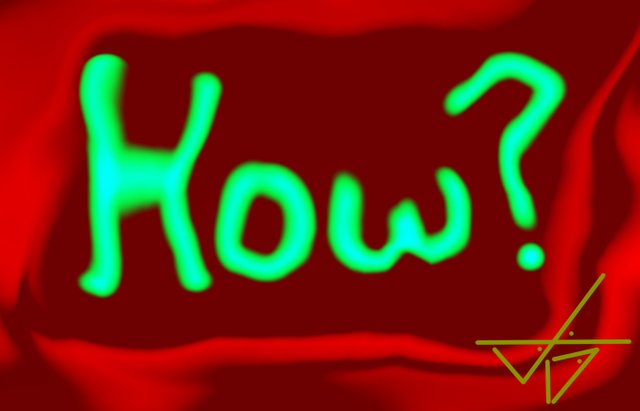 Introduction
Steemit is fucking hard, okay?
Alright. So you signed up and now you don't know what the hell to do.
Fear not. Every few minutes a blogger here will offer up a post like this. It will include the same damn bullshit over and over and over and hopefully, eventually, the message will start rotting a large enough hole in your brain that you're given no other option but to start paying attention to it.
I don't really know where I'm going with this yet but I guess at some point it might turn into one big mess of tips on how to write a how-to Steemit post. I might include some good tips for everyone else as well. We'll see.
Let's cut the shit and get straight to the juicy parts.
Tip #1
Top ten lists are a good sign of a lazy writer.
I'll be honest with you. Today, I didn't know what to write about. Usually; I have a good story to share, maybe a long joke, some awesome art, something that'll make you think, and sometimes I'll combine all that together into one epic post. After seeing so many how-to Steemit posts in a short period of time, I became triggered. So, needless to say, here I am feeling my creativity slowly oozing out of my left ear, dripping onto my shoulder, and making a mess of my cleanest dirty shirt.
Tip #2
Many how-to Steemit posts are a sign of a lazy writer.
It's not hard to tell people what they want to hear. It becomes much easier to tell people what they want to hear when a template already exists and all one has to do is rearrange the furniture. So, put the part about making good comments at the top instead of the middle. Place the portion of wonderful information about building a following where the comment information used to be. Talk about how important things like formatting and fixing typos are. Do that at the end after you just finished making an entire shitload of mistakes that somehow flew under your radar.
Tip #3
I'm already bored of this post.
Once the experienced member realizes they've been duped into reading another goddamn how-to Steemit post that clearly states how using clickbait titles is a bad idea, the experienced member becomes irate and feels like going for a cigarette but quickly realizes he doesn't have any because he's trying to quit.
Tip #4
A blogger who offers a unique experience comes out on top.
The world needs teachers. That's a fact. I love teachers, but I hate boring robotic people who stand in front of a room spewing nonsense from their mouth until it's time to punch the clock and start drinking again. Simply writing out the basics because you think it's going to help someone won't be enough. Add a bit of sparkle, some pizzazz, and make it pop. A good teacher knows how to work the room so feel free to entertain instead of acting like you hate your life but need to sound important to mask that fact.
Tip #5
If you see a how-to Steemit post, check for qualifications.
Before deciding if the author is trying to help you, have a look at their blog. Is the advice they are offering working for them? If you don't see signs of success, there's a strong chance the author is simply using the basic how-to Steemit post template to make a quick buck or maybe they just couldn't think of anything better to write about. They're next post will be totally unrelated. They're simply throwing shit at the wall and hoping something sticks. Follow the advice of the true teachers and community leaders. They're easy to spot. There's money beside their work and a simple scroll through previous posts shows how dedicated they are to their craft. Those ones will help you. The others don't give a shit about you or your problems.
Tip #6
What works for one doesn't work for everyone.
Find your own style, stick to it, and make steady improvements as you go. I personally recommend leaving the door wide open and allowing yourself to blog away about whatever you feel like blogging about. If you came here to talk about trees and only trees, you will eventually run out of things to say and end up leaving. If you're able to be random while adding your own personal touch to each post, making it yours, your followers won't mind. After all, it is you who they want to follow. Nobody follows a tree. Don't be afraid to mix it up. Keep everyone on their toes. Nobody expected me to write this today and they're probably wondering just what kind of shit I've been smoking this time.
Tip #7
Are you an artist or entertainer?
If you're new to blogging, please realize you have entered the entertainment industry. The first three letters of article are 'A', 'R' and 'T'. Entertainment comes in many forms. Some people enjoy reading about space and the moon and stars and stuff. Some like reading about the latest advances in medicine. Some like coming to my blog with the hopes of seeing something completely fucked up. Not all writers are considered artists and it doesn't matter what you're talking about but just know that you are here to entertain in some way, shape or form. If you can't find a way to entertain people, you will fail.
Tip #8
If you're an artist.
Step out of your shell, please. When I look around, I see talent in all directions. I click on some of these art posts and I'm instantly reminded of the old man at the small town art convention. He worked hard, he painted pictures for 40 years and he's damn good at it. One of the best I've seen. He loads his van, heads to the hall, sets up his booth, sits and waits. He says nothing as everyone walks by. He sips his water, snacks on his chips. The weekend is over. He loads everything back into the van and thinks nobody likes his work. Stop being that guy. Like I said earlier; make your post snap, crackle and pop. Rice Krispies ain't shit without the sound.
Tip #9
Quality over quantity!
I'll do one post per day. If I get skunked, I get skunked. I don't start spamming shit posts until someone notices me again! That's a damn fine way to annoy your followers. I only have so many votes to go around. Right now, I could drop a $5 vote on your post if I felt like it and that's not even at it's full power. Then, if you come back in a few hours with an even better post, guess what! You're not getting another $5 vote no matter how good the post is because I don't have another one to give you! I'm not the only one around here who conserves their votes and enjoys sharing the wealth with others. Many of the responsible members with powerful votes feel the same way as me. As a matter of fact, I learned this from them. Now, look around. Many of the top performers consistently post once per day. Ask yourself why. If they can earn that much per post, why not just keep posting all day? Well, many of us consider that behavior fits nicely under the greed tab.
Tip #10
It's hard to believe I even made it this far.
At the end of the day, one of my least favorite things to do is tell people how to act, what to do and how to do it. Go ahead and keep doing your thing, I'll keep doing mine. It does become frustrating though when I see so many offering the same set of so-called rules and guidelines day after day, week after week... Blah! They're just feeding you a line or two of superficial nonsense. It looks so shiny and happy on the surface but the advice their offering isn't getting them anywhere and it's not giving any new members a leg up. There are thousands of variations of that same damn post and as far as I'm concerned, it's all spam.
This is what advice looks like when it's honest. Take it or leave it, my friends.
Have a nice day!

Credits:
All art and images seen here were produced digitally, by me.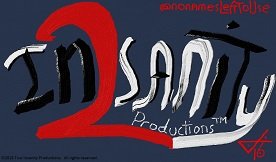 "Pop!"
WhonamezuhStudio@gmail.com
© 2018 Two Insanity Productions. All rights reserved.
Follow @NoNamesLeftToUse
(Click the link for previous posts!)