This is the second of a two-part Birthday series of posts. It was my birthday yesterday, but today it's @randomli's. Yes, we were born hours apart from each other, destiny and all that :D As such, I'm out and won't be able to respond to your comments for a few days. This is a scheduled post, so I aplogize for the delay in my replies.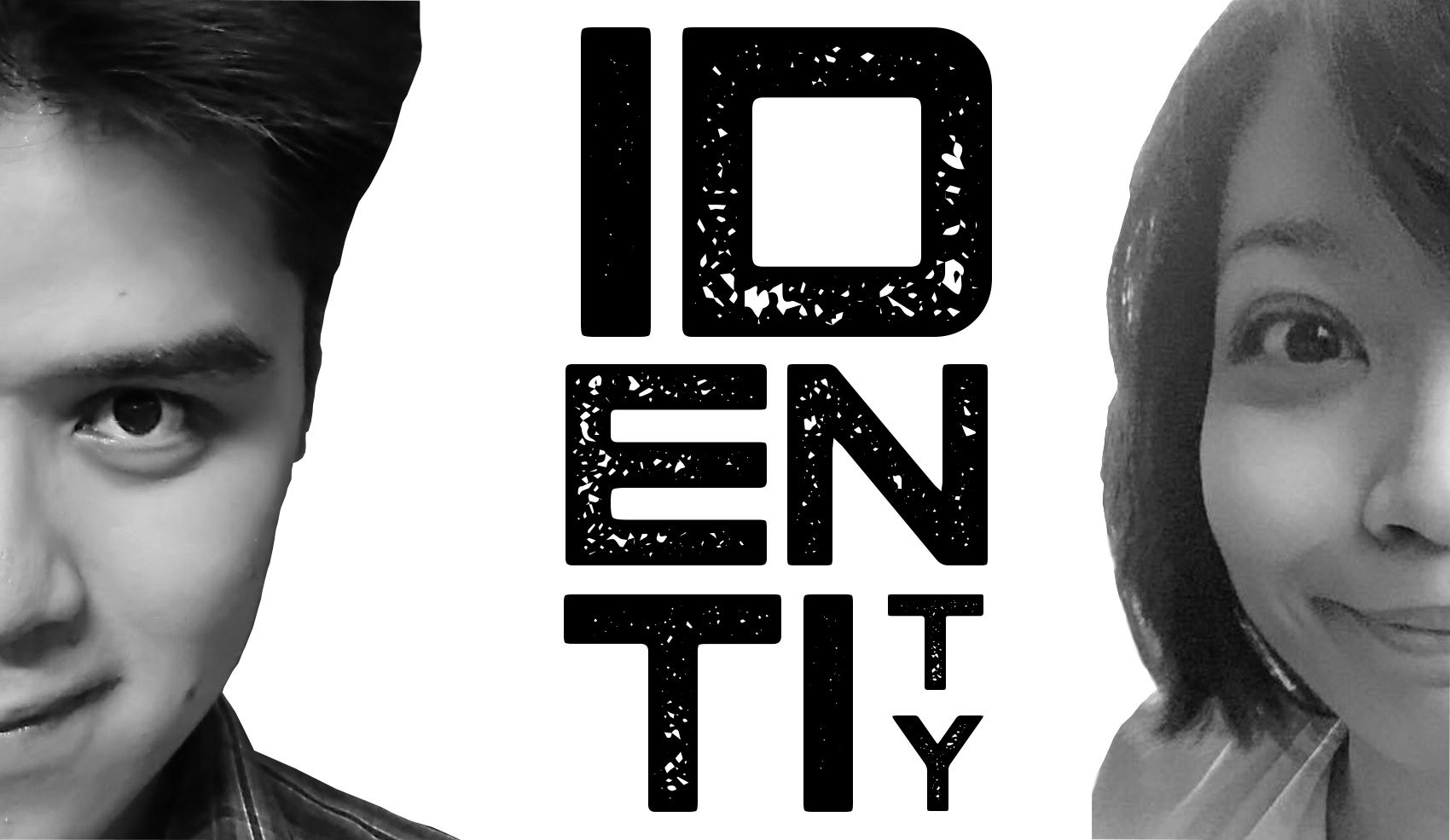 After that shot of positivity yesterday, I wanted to use that as a launching pad to unearth my true purpose here on Steemit. I oscillate between life lessons and fiction and other stuff, but in my one year here, I feel like I haven't fully established an identity. Other users are known for specific things, that's why they have an audience. Me? I have some supportive friends who are all kinds of awesome. You know, those people I thanked in my post yesterday. But, if I want to build a better following, I need to branch out and step up my game. I owe it to myself and the people who support me.

But, before we tackle the deep stuff, first I want to scratch the surface. Ladies and gentlemen, I'm talking about...

Since the cover images was made available a week ago, I think this is a good a time as any to be posting something like this. I guess you could say that I'm searching for my "brand," but then I'll have the urge to punch you in your throat for talking like a marketing guru (if you aren't, that is, but if you are, then that's cool too). Nobody has asked me about why I haven't inserted a cover photo there. Perhaps nobody checks my page, perhaps nobody thinks I'll make one. Whatever the reason, I was online when the update was made, and I've been racking my brain trying to think about how to best convey myself to potential readers. It's a work-in-progress, but I have uploaded something a few days ago. If you want to check it out and tell me what you think, I'll be highly appreciative.
As for the profile picture, I've had this for a while and I'm in two minds whether or not this is the right time to change it. I've had a few I've made, but I haven't fully decided whether I should change my profile picture. Maybe I will change it in the coming months, but I guess just not right now.
While we're on the subject of branding finding one's own identity, I wanted to briefly mention my post signature. I say briefly because I want to draw people in because it's concise, but really this will be the longest of the aesthe... SIGNATURE!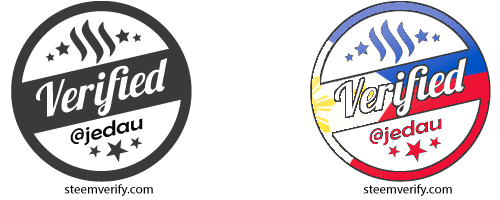 Astute observers may notice that I don't have a signature, but that wasn't always the case. I used the one that @steemverify provided back when I was writing A Day in the Clouds and SILVER LINING, but I modified it to give it a bit more of patriotic flavor. Sure, it's a bit lackluster, but I just wanted to wave our flag so that other Filipinos will know where to look. Cue the harp and blur the screen, we're going to a nostalgic trance, people! This is not a drill. I repeat, this is not a drill.

Harp Source
It was a time when there were few Filipinos here on Steemit, and we were only just beginning to organize. Along with @hulkbuster, @surpassinggoogle and others, we were tasked to spread the word about Steemit to the country. I was the contrarian of the group (of course), but I fully supported whatever they came up with. I'm not really a joiner, mostly because I've always had bad experiences with groups. For some reason, I always find myself in the outs even though I have never really rubbed people the wrong way, to the best of my knowledge. I'm often just forgotten or expected to participate more than what other people give. It's hard to explain, and even I don't fully get it myself. It's like people think I don't give that much effort to the group, when in reality I give more than most. I always try to make everyone feel included, but in the end it's me who becomes excluded. It always happens, no matter what approach I take.
So, I only had one stipulation—to never be excluded from the list. I guess you could say I'm a dive when it comes to that, but that was my only request. Everyone agreed, discussions were made and everything was good. However, that was cut short because of Steemit's streamlined marketing push, and while @hulkbuster remained tasked with the initiative, the group eventually folded.
After a few months, I happened upon a post that purported to be the official representative for the country. At first, I was excited. Finally we were getting organized. Watch out Steemit! Then I saw the list of all the Filipinos on Steemit, the same one from a few months back. As I went through the list, I could see a lot of familiar names. There were some that I haven't seen before, but I guess that's the result of the deluge of new users. After all, the more, the better. I checked off everyone I knew, and they were all there. As I was finished going through the list, there was only one name that I noticed was missing—mine.
Suffice to say, what followed was a surge of negative emotions. It was happening yet again. I was being forgotten yet again. Now, this new group has thrived, and definitely surpassed what the old one even hoped to achieve. While I'm happy for them, yet again I find myself on the outs. This isn't something new. I've become so used to this, I'm practically numb haha! Do I feel any resentment? I did, of course, but that's why I posted the post I posted yesterday, on my birthday. I don't want to be misinterpreted as being resentful, because I'm not. Right now, I'm in a good place, I just try to avoid things that would bring me negative emotions. I'm not a joiner, and even though it's nice to feel included, this is why I avoid groups like the plague. Though, I'm happy with the fellowship of writers that I find myself a part of. No complaints there.
With all that being said, I find myself, this time, a man without country. Don't get me wrong, I love my country, but, once you're kept off a list you specifically requested to not be kept off of, there's no other option than to wave a different flag. In this case, I guess I'm waving no flag this time around. I'm a man without a country. As such, I have since dumped my old signature to search for a more appropriate one. I'm a free agent, and if any other country needs a storyteller, then sign me up :D
Since we're already, on the deep end, peeling back layer by layer, might as well throw out the header...

While we're on the subject of groups, I was also part of a number of groups that mostly dealt with fiction here on Steemit. I was part of the group that brought the Descriptions on the Spot a little less than a year ago, and even though it was lively in its heyday, it didn't last that long. I was also part of @fiction-trail after I was invited by @baerdric and interviewed as part of the Author Smackdown by @meesterboom (yes, Big Daddy Boom himself), joining the ranks of (and I don't know if I'm at liberty to divulge their names so I'll obfuscate them by saying things that sound like their name) spinsterroom, shockoya and swishelbent. While it's under new management now, it was a fun time and I've definitely continued with some of the friendships I built from there.
I'm a fiction storyteller, and I envision Steemit as a place where fiction stories could thrive. Imagine being paid for every chapter of your story. Some chapters could even potentially make more than what most other books make in their lifetime! That's why I'm all for supporting original Steemit fiction. But again, I had mixed feelings when I discovered that there was another established group dedicated to fiction. I was happy that fiction was thriving, but then I discovered I knew some of the people that were already part of it, and I couldn't help but feel left out yet again.
Sure, I could just shut off my emotions and worm myself in, but that would defeat the lone wolf persona that I've already discussed. We can't have that now, can't we? I did bite the bullet and submitted some entries though. You can check it out here. I don't know @rhondak that much, but from our limited interaction, I could see that she is an awesome person and a fine leader for the burgeoning @sft! I wish them the best of luck, and I'm happy for the success they have already attained. For my part, I will still continue to add to the fiction community here on Steemit in whatever capacity I can.
Okay, so what do we have so far? Storyteller who doesn't have a country and can't keep his place in groups. Sounds about right. Doesn't sound too appealing, doesn't it? Maybe that's why I have yet to find a stable audience. Time to examine...

As I mentioned before, I primarily write fiction. I write life stuff from time to time, but I mostly express that through fiction. Sure, I understand that fiction isn't the most appealing type here since it takes a few minutes to digest, as opposed to poetry or art. I do venture into different media from time to time. My photos have so far bombed, so that's a bummer. Craft projects haven't received much love either, but I've only uploaded one, so it's hard to judge it. With the way things are going, it seems like fiction is my best bet, even though my name doesn't attract much attention. Or perhaps my Steem Power is what drives people away.
Before my first hiatus, I ran wild commenting left and right. It was time consuming because I'm a slow reader but I digest everything I read. I make it a point to leave thoughtful comments every time, so that surely didn't help with efficiency. It didn't matter though. I operated under the "do unto others" mentality. Suffice to say, I quickly became exhausted with it and the chat, and everything related to Steemit. When I came back, I made it a point to taper down the number of comments I give. I take quality over quantity every day anyway, so even though I don't make a huge amount, I make sure that I don't compromise the quality of my work.
Nowadays, whenever someone leaves a thoughtful comment on my post, I make sure to respond to it in kind, and read and comment on their post as well. I vote and respond to every comment I get, even to bots. Most importantly, I don't care if a person has 25 rep or 75 rep, 10 SP or 50,000 SP, if you reply to comments and you take the time to leave thoughtful comments on my post, you're an awesome person, and you have my unwavering support.
How's that working out for me? I had hoped you wouldn't ask, but since you did, I might as well respond. It's not working out so well. I mean, yeah, I was lucky enough to stumble upon the spectacular Steemians I thanked in my post yesterday, but my strategy doesn't really help in getting hundreds of readers. Should I perhaps prioritize quantity and post every day even if my posts are pointless? Should I focus on schmoozing up to whales instead of taking the time to thoughtfully respond to minnows?
Since I'm currently looking for an identity, should I just emulate what seems to work for others? It goes against everything I stand for, but what if I stand for the wrong thing? I've always been a contrarian, I've always been a lone wolf, is tribalism the answer? I haven't had much luck with what I've been doing anyway, so maybe it's time for a different approach.
Don't get me wrong, I'm not waving the white flag. As you may remember, I'm waving no flags. I just feel very fluid right now, very experimental. In my mind, I have a destination with different forking paths. Every path I have taken doesn't seem to lead me closer to it. I just hope that every step I take is towards the right direction.

Much like on Steemit, the same thing happens to me in real life. I'm a writer, software developer, acupuncturist, researcher, tutor, and the list goes on. I wear so many hats, that people don't even recognize me most of the time. I'm lucky to have stumbled upon my fiancée when I did, but I don't have a lot of friends. Don't get me wrong, I'm an introvert through and through who prefers few close friends, but still. As I age, all those close ties seem to drift farther apart.
As I said yesterday, I used to write life lesson posts based on my experiences, but this is different. This time I'm asking for advice. I'm all ears and I'm appreciative of whatever insight you guys provide. I just want to reiterate that I'm in a good place, and not at all as pessimistic or as resentful as I was a year ago. Will Steemit even be here next year? Will I be here next year? Who knows. Only time will tell. I just want to make the most of every moment I'm afforded. That's why I want to establish an identity, to jumpstart my progress and to leave a mark here... and now :D