Our First Banana Sorbet Made with the Kuvings Cold Press Juicer!
Today, my daughter and I tried to make a banana sorbet using the Kevings juicer, which has a blank strainer to make sorbets with fruits or vegetables...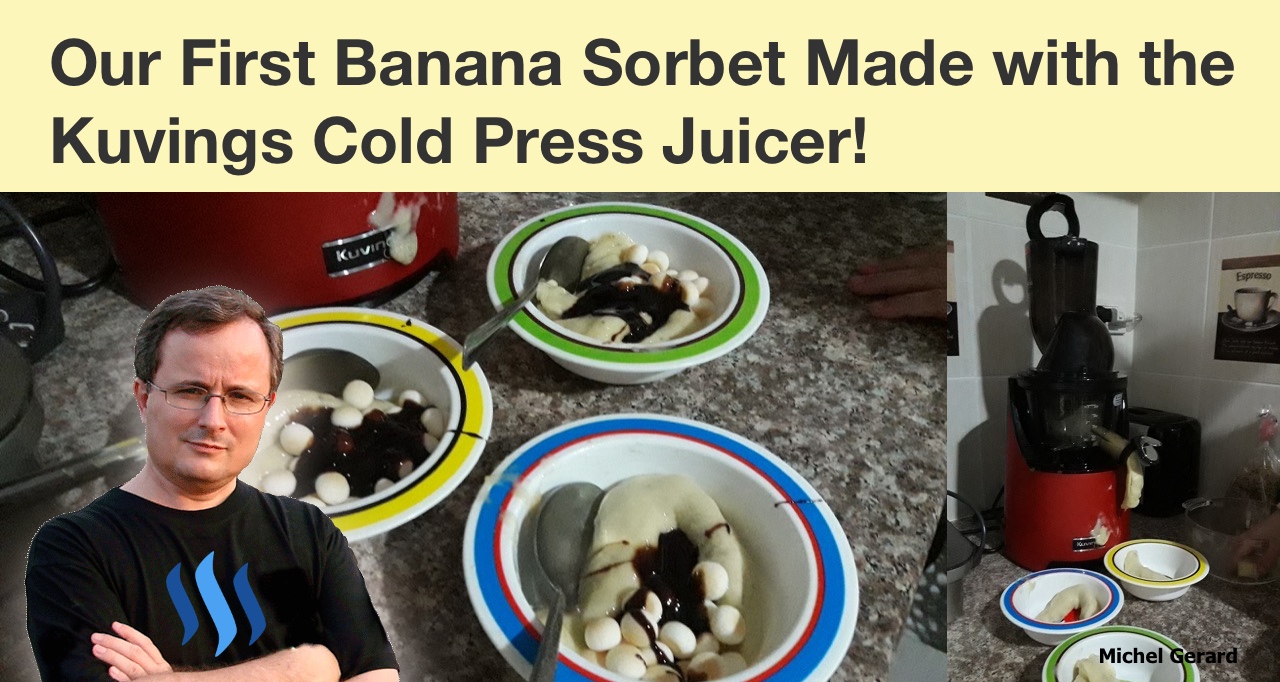 Yesterday, I cut a few bananas that I put in the freezer in order to prepare for today's sorbet session. I also prepared some other fruits for another day.
You may be interested to read my previous posts about the Kevings cold press juicer that I recently bought: 3 Veggie and Fruit Juices + Ozone Generator Machine and I Invested in a Kuvings Cold Press Juicer!
Our First Banana Sorbet Made with the Kuvings Cold Press Juicer!
That's the first time that I made any sorbet in my life and first time using the juicer, so the result was not exactly as expected, but still excellent to our taste buds.
These are the frozen bananas.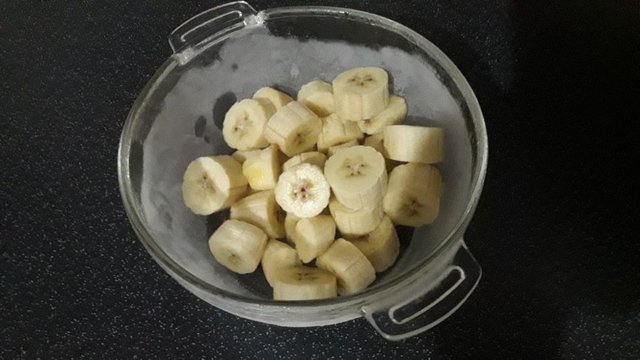 They were too hard and stuck together so I had to thaw them for about 10 minutes, which was a bit too much...
This is the blank strainer that you put in the machine to make sorbets.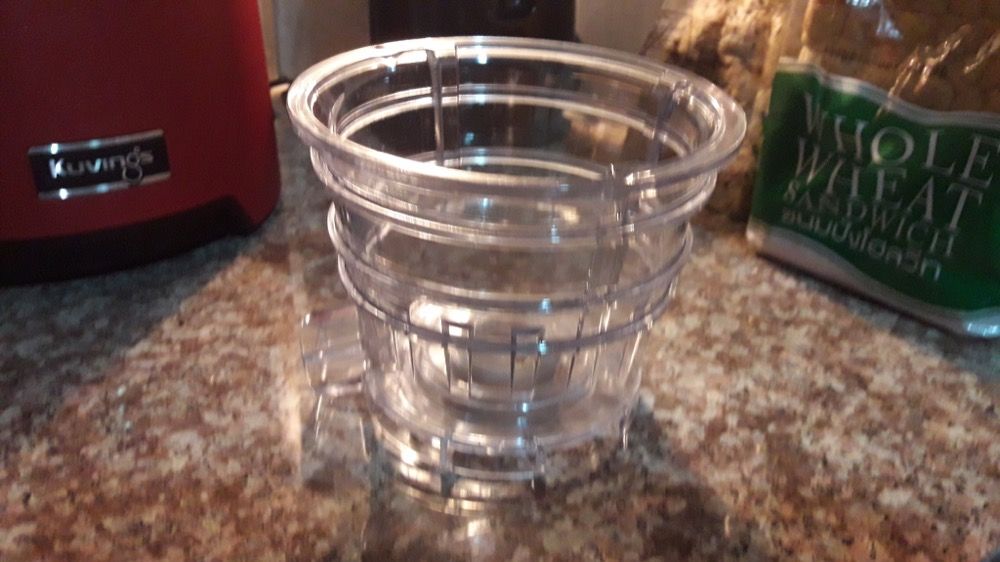 Now in place.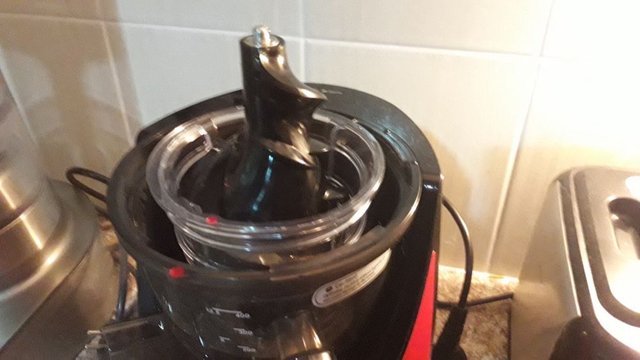 Then we started sorbet making.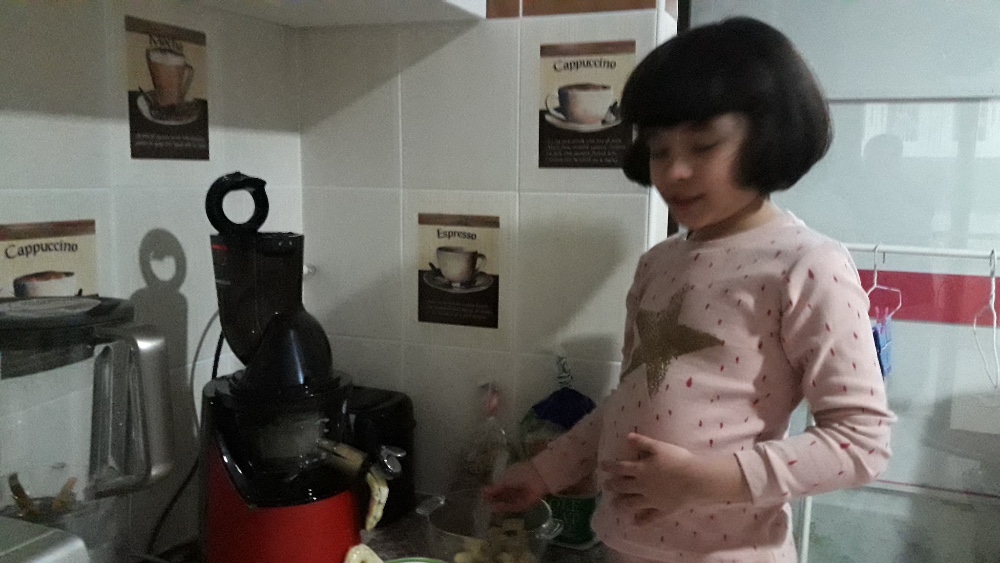 Unfortunately the sorbet was a bit too liquid and it was difficult to have it land in each bowl.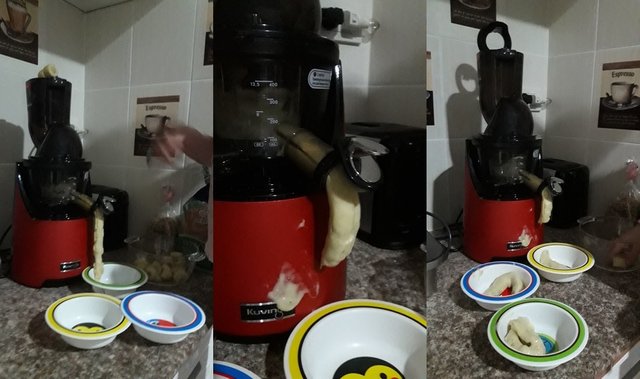 As you can see it was not very aesthetic, but we added some small cookies and chocolate to it.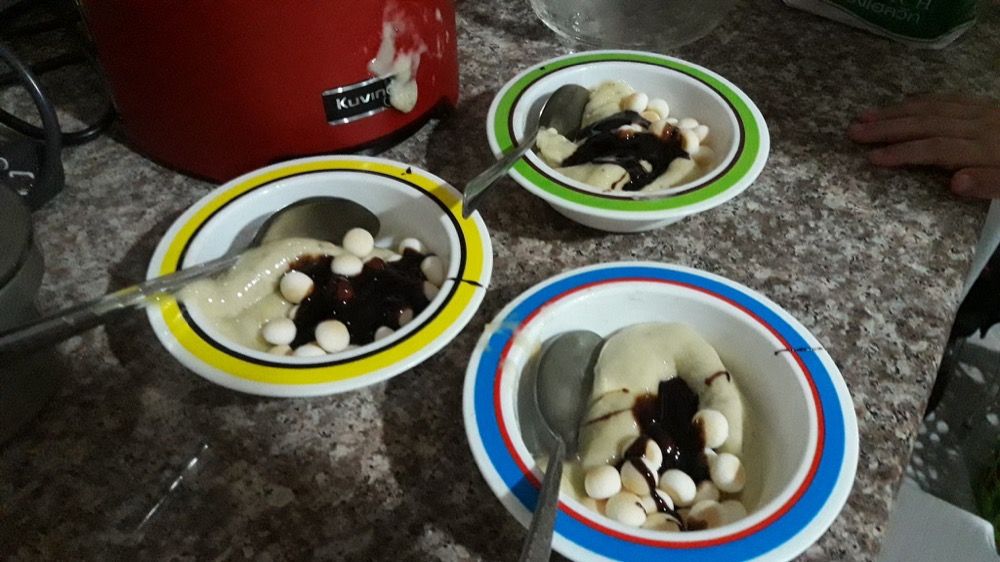 One thing is sure, it was quickly eaten!
Would you upvote this post and follow me for more because this will encourage me to write more posts about sorbet making like this one?
Would you please help @jerrybanfield become a top 20 witness because you can help funding projects to build Steem as explained here? Vote for jerrybanfield as a witness or set jerrybanfield as a proxy to handle all witness votes at https://steemit.com/~witnesses. Read the 5 reasons why I'm voting for Jerry Banfield as a witness and how to vote in my post.
Michel Gerard