Fitness Challenge - November Report
Late October I set myself a challenge to exercise more as I need to lose some weight. I started my personal fitness challenge on the first of November, which is to walk 2 kilometers and exercise 40 minutes using fitness equipment every day.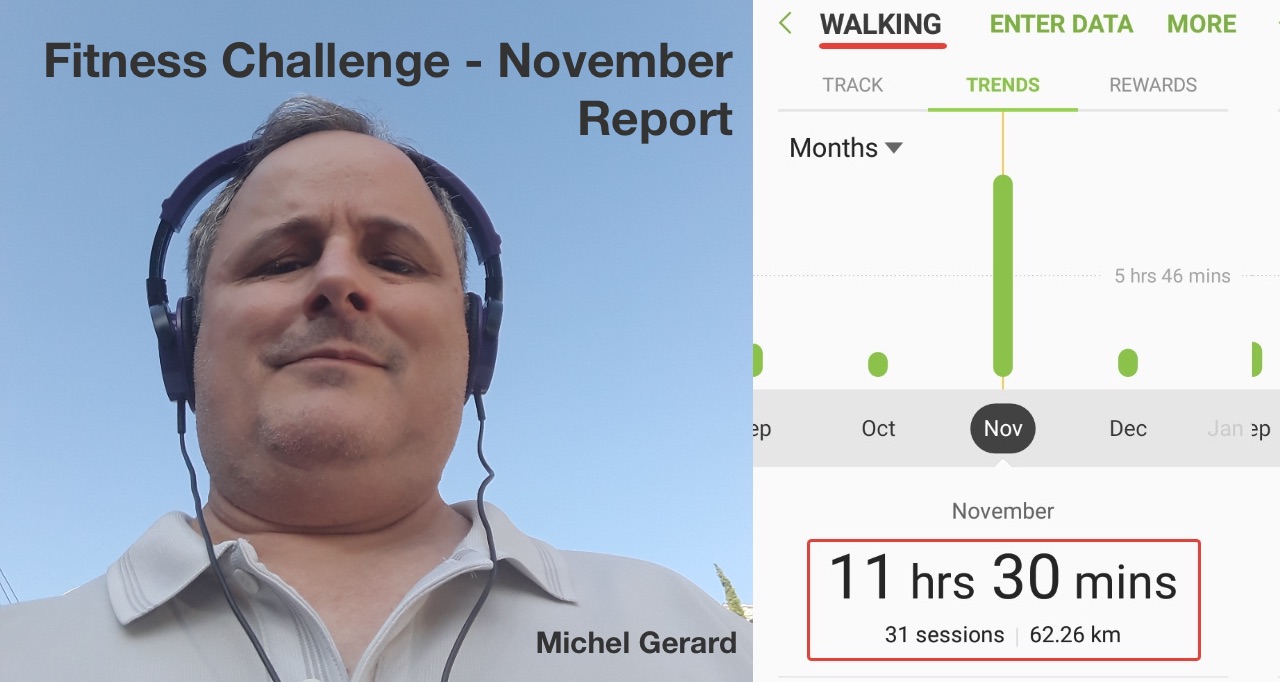 I am writing this November report for myself, so I have the motivation to continue this December, and also for you who wants some motivation to do the same.
Fitness Challenge - November Report

I am glad to report that I haven't missed a single day walking and exercising for November. That was challenging to start as some days I was a bit lazy, but I still did it. After 3 weeks I was starting to look forward to my daily fitness hour.
Let's see my achievement now.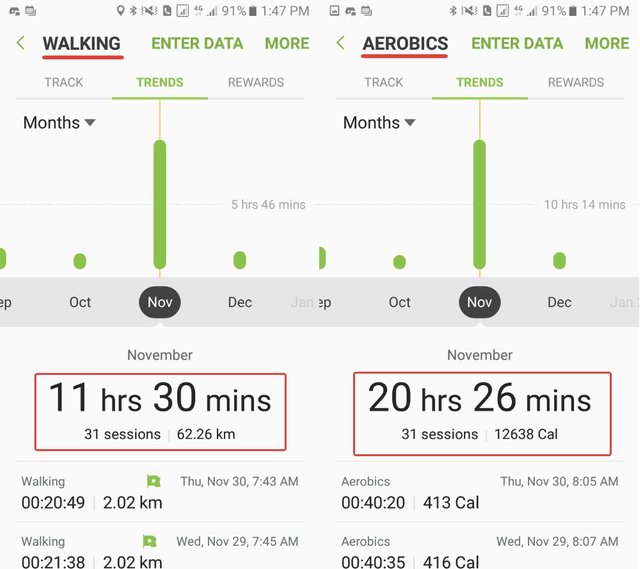 I walked 31 days in November for a total of 62.26 kilometers in 10 hours and 30 minutes. I exercised 31 days for 20 hours and 26 minutes, and burned 12,638 calories.
I am not sure that the app is accurate for the calories, but I am extremely impressed with my results for November, never in my life I have exercised that much.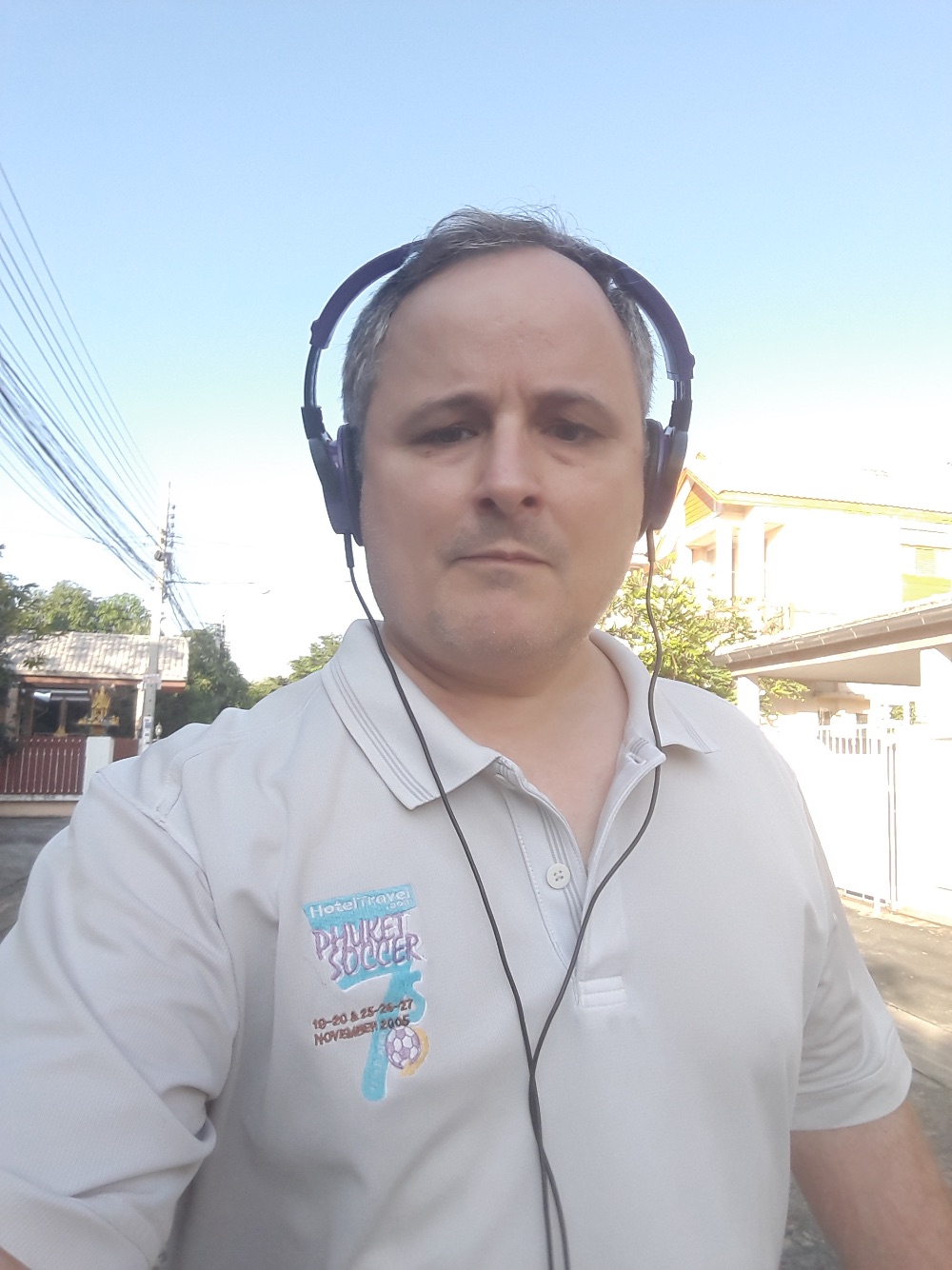 Even when we were on trips and staying at the hotel, I managed to still do my one hour of fitness as seen in my previous blog posts:
One Night at the SO Sofitel Bangkok Hotel
Ibis Bangkok Sathorn Hotel and Exercising at the Lumpini Park
This post is where I first talk about my fitness challenge:
3 Things I have Set Myself to Do Every Day!
I will spare you a photo showing my belly before and after, but these are my results.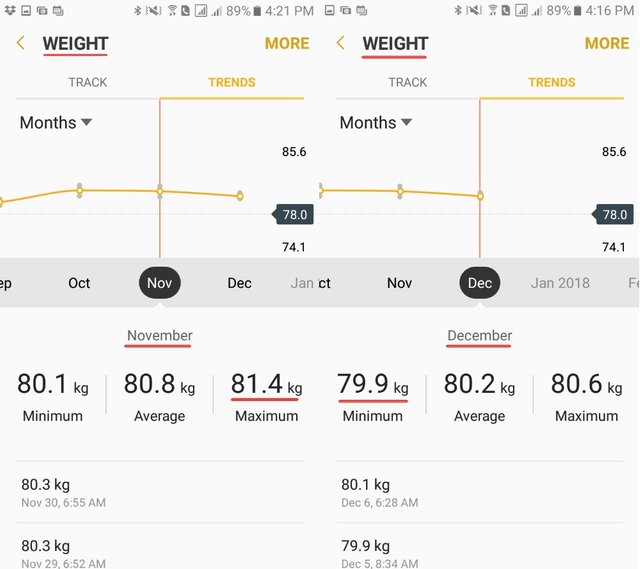 My maximum weight was 81.4 kilograms in November and the minimum 80.1 kilograms, which makes a loss of 1.3 kilograms in November. Looking at December, the minimum weight is 79.9 kilograms, which today makes a loss of 1.5 kilograms.
Fitness challenge in December?

I am continuing this fitness challenge for December as I want to reach 78 kilograms on the first of January. Then, I'd like to reach 74 kilograms this year and maintain it. Writing these fitness reports here on Steemit will help me to be accountable.
A couple of photos taken during my fitness session this morning.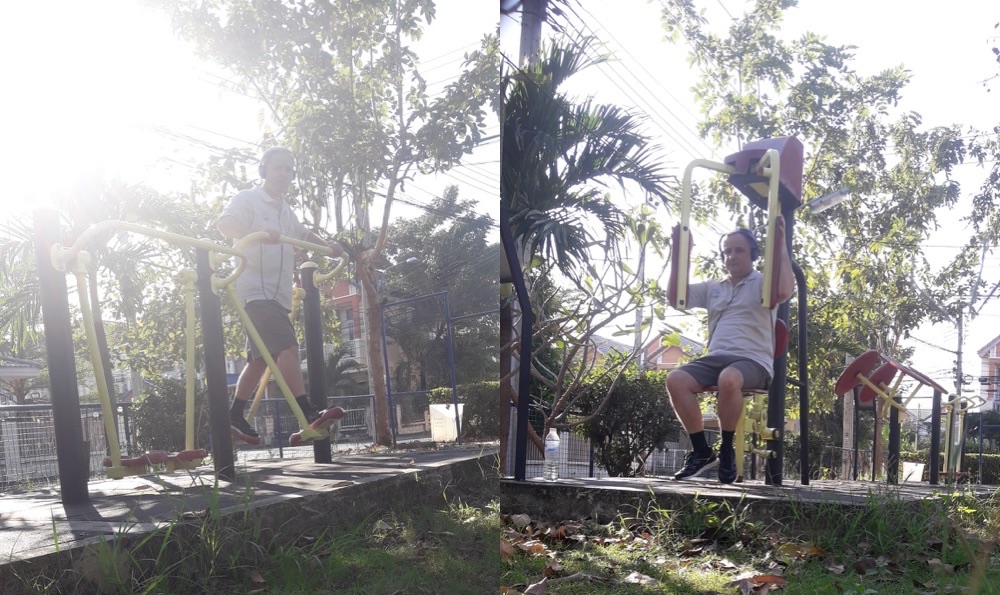 What the app recorded today.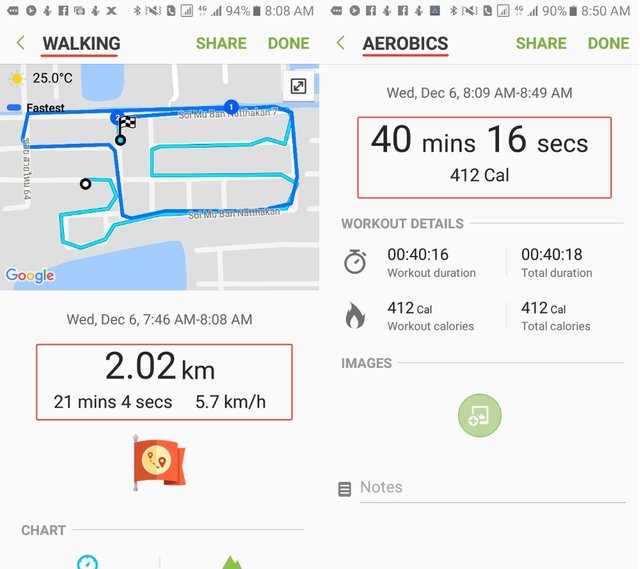 I am grateful to have this fitness equipment available for free in the village where I live, which makes it very easy.
I hope this is helpful for you.
Would you upvote this post and follow me for more because this will encourage me to make more posts like this one?
Michel Gerard