A Morning Walk at the Lumpini Park, Bangkok.
This morning I went to the Lumpini Park in Bangkok for my fitness session as every Saturday, and I have a few photos you may enjoy to see.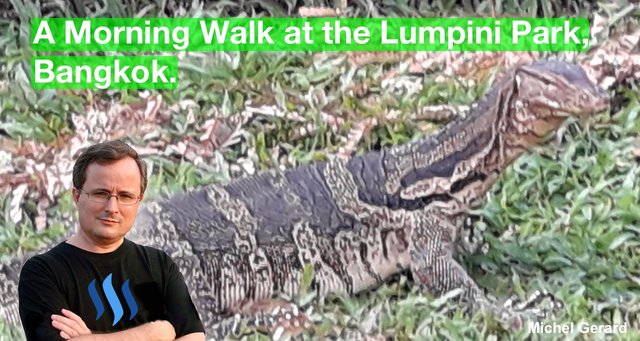 This was my walk this morning, the first 2.5 kilometers to go from the "Alliance Française" to the fitness equipment in the Lumpini Park, and 0.82 kilometers to go back.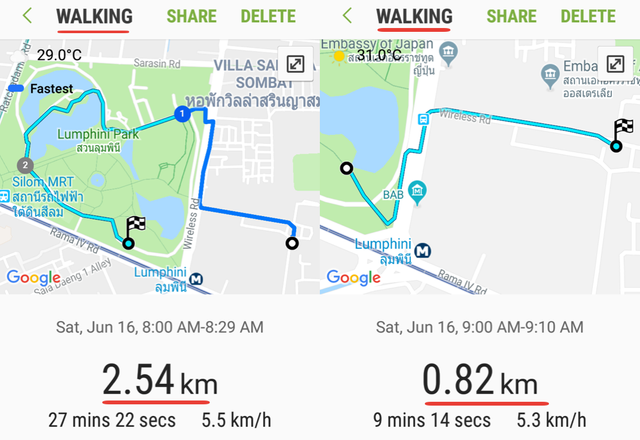 I'm going to show you the photos I took during that walk.
You may want to read a previous post: Pullman Bangkok Hotel G Hotel & Lumpini Park
All photos are mine and taken with my Samsung phone.
A Morning Walk at the Lumpini Park, Bangkok.
Let's walk!
It's not the first time I see this little guy and I am not sure if it bites.
I don't want to find out.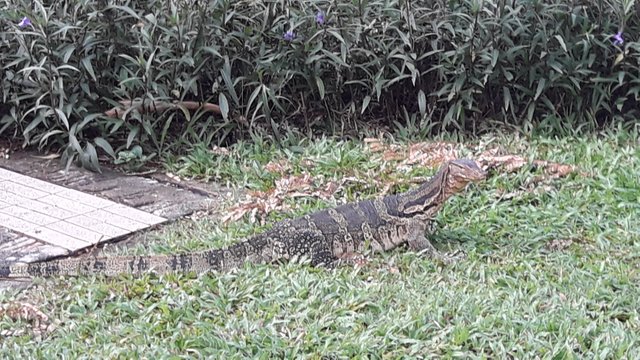 They had a Buddhist ceremony this morning. Many monks, a lot of people and a lot of food.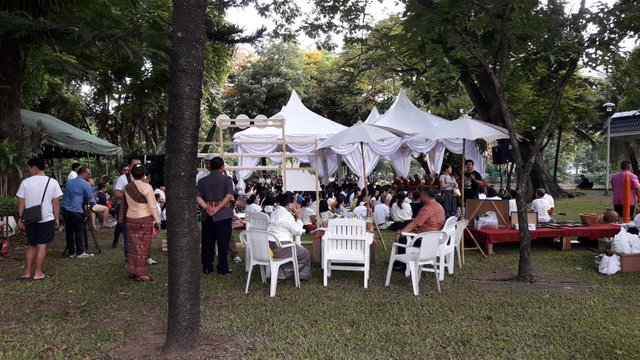 Thai Chi near the lake.
That is something I'd like to try someday, maybe when I'm older.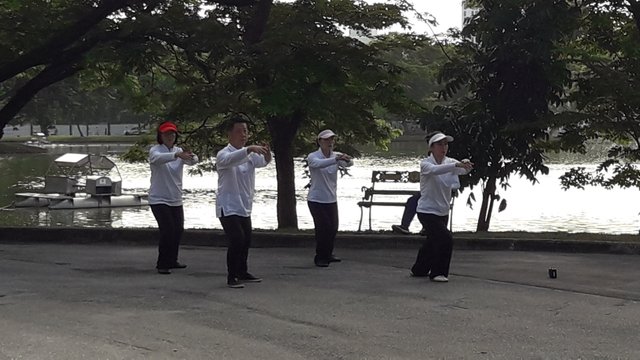 Thai Chi again with fans and another group.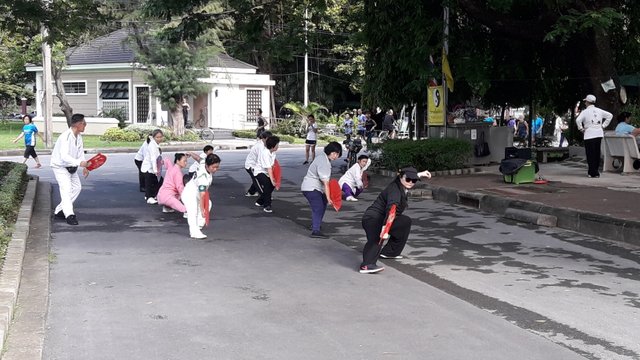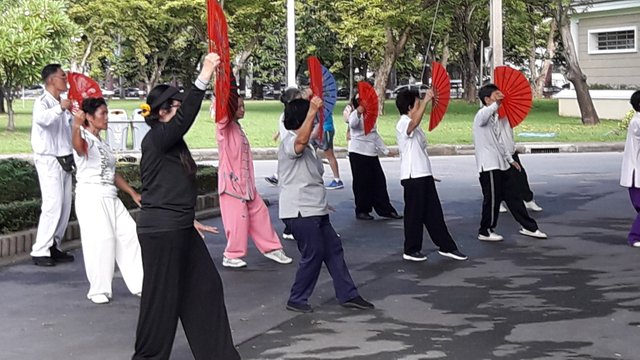 The lake and one of the oxygen machines I believe the late King Bhumibol Adulyadej designed.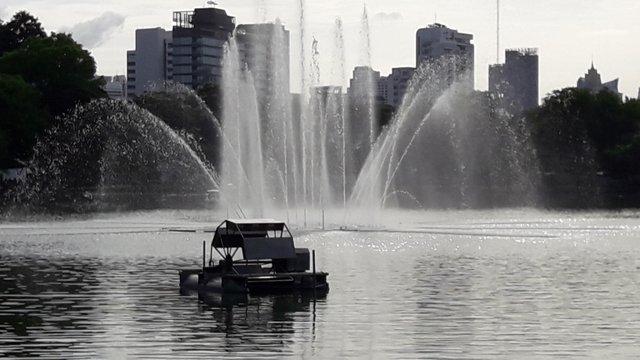 You can see it here on this monument.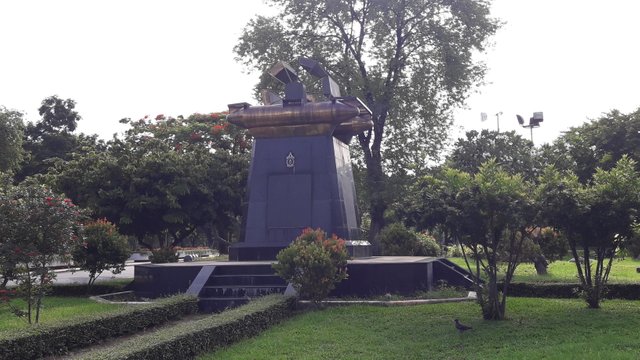 People selling and buying lottery tickets.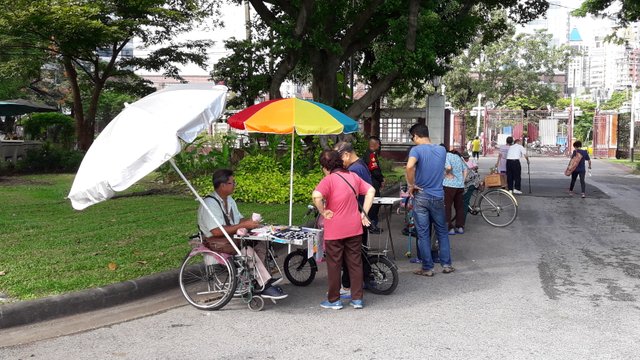 Other people running.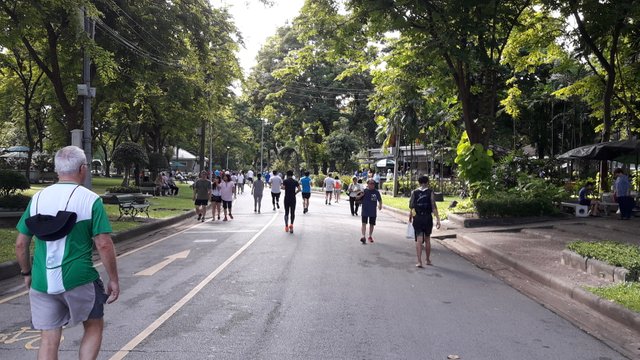 Don't you find a similarity with this pole and the statue behind it?
At least, we feel safe.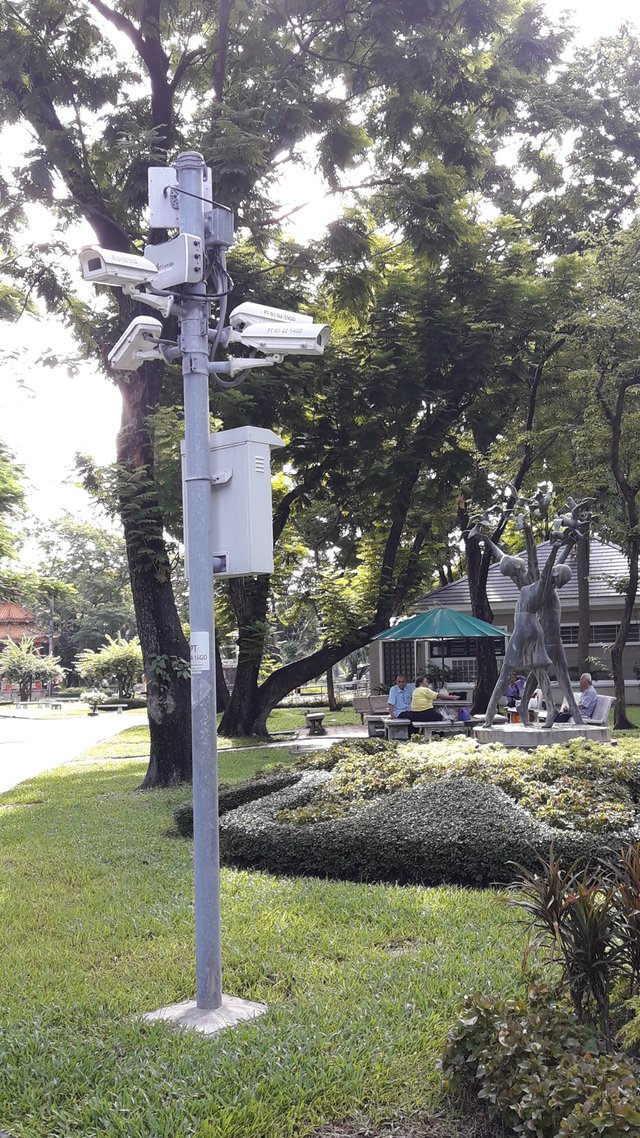 Each time I see these crows, I think of Alfred Hitchcock and his movie "The Birds."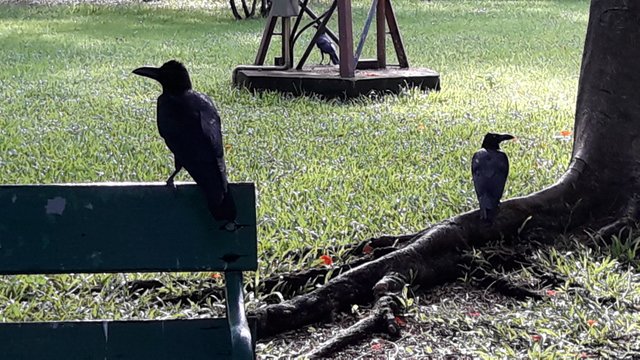 This is where I finished my walk and started a 30-minute fitness session.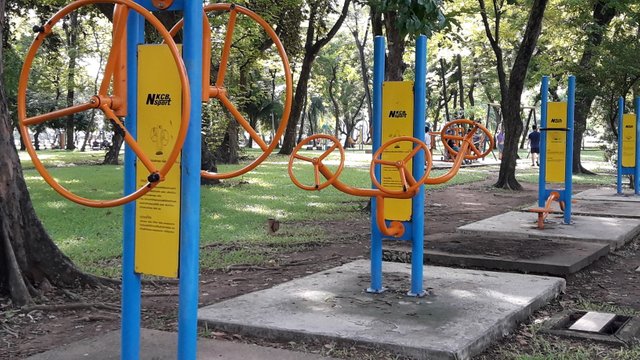 Proof that I did that 30-minute fitness session.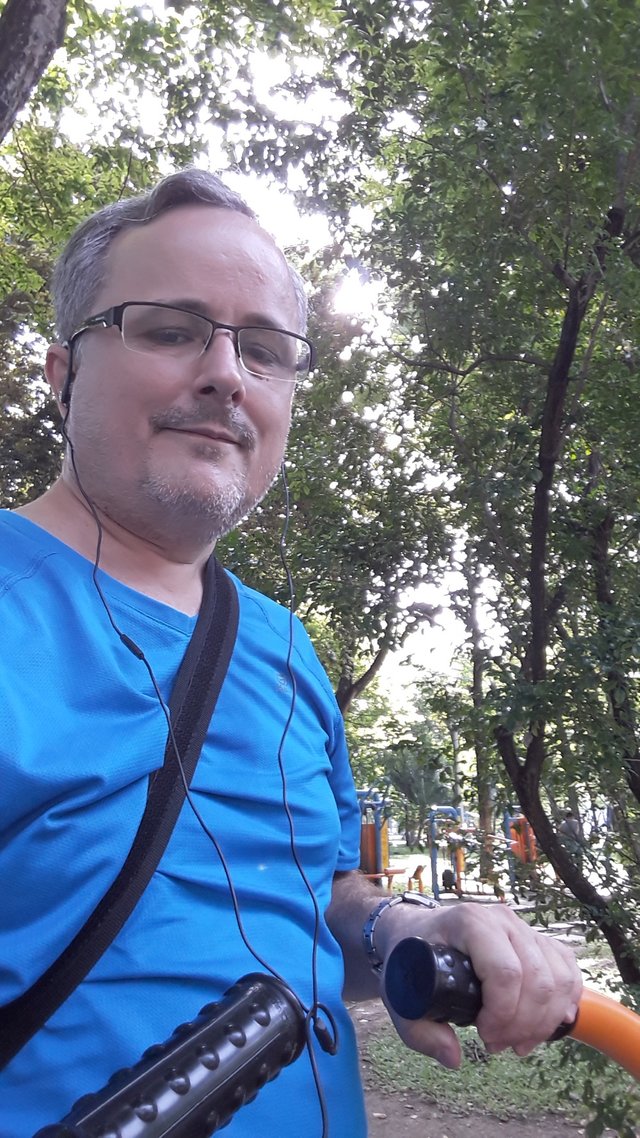 This is the Sofitel where we used to stay one night.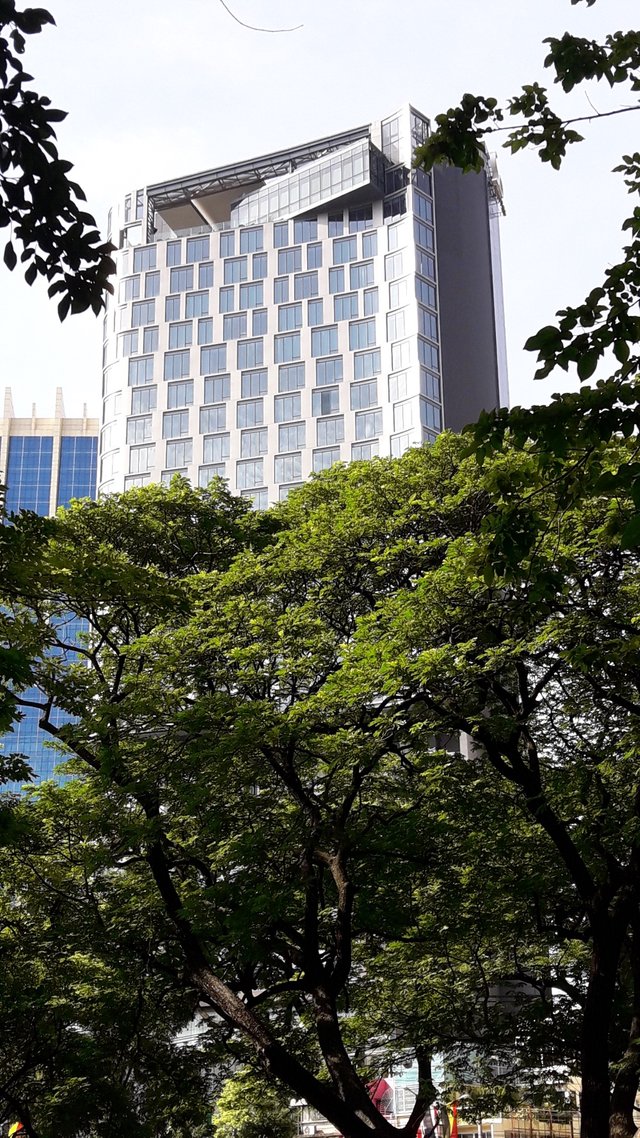 Many broken equipment just vanished this week. I hope they will be replaced because they are all falling apart.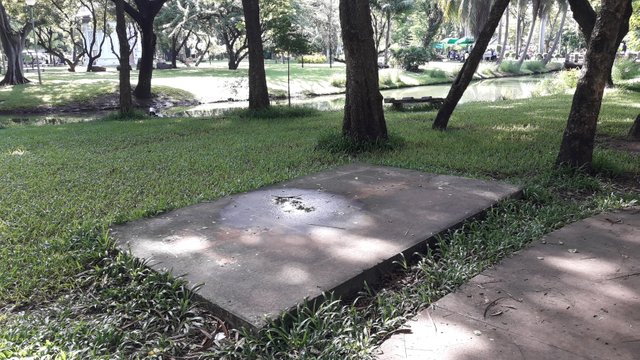 A lot of people every Saturday morning use the equipment that is still working.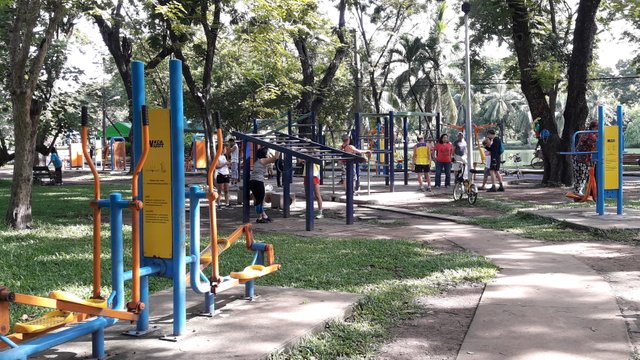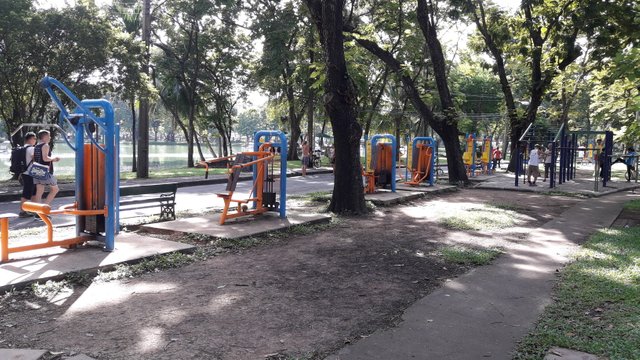 It's time to walk back to the "Alliance Française" for breakfast.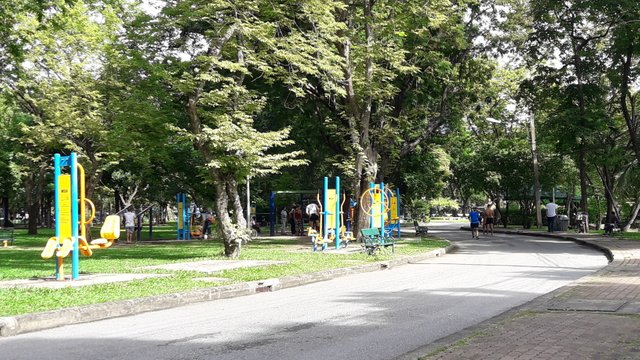 This is the breakfast I had and that I am looking forward to every Saturday. It's always the same, I hope you are not bored seeing this same photo.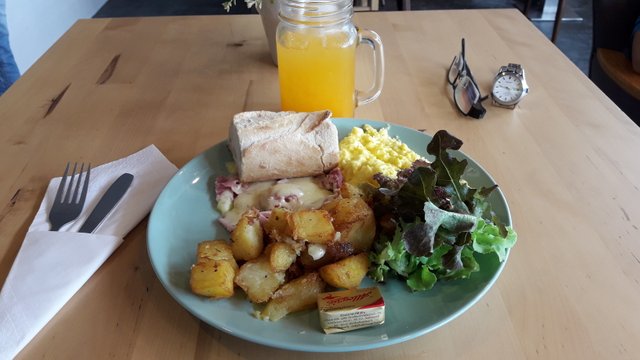 Even if I order the same thing, sometimes I have more salad and fewer potatoes, or more eggs and less ham.
The cost is 210 THB with the fresh orange juice.
This was my lunch at home.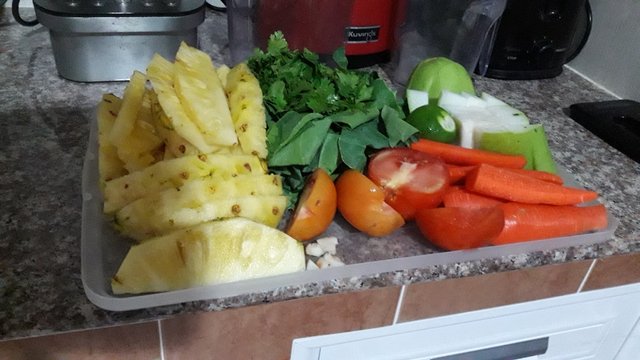 This gave me two bottles of juice, one for my wife and one for me.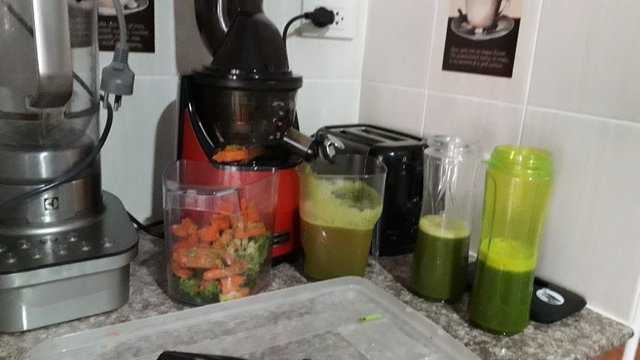 You might want to read my post: I Invested in a Kuvings Cold Press Juicer!
Regular walks and exercise, with juicing, is what helps me get in a better shape and you might like to read my last fitness report: Fitness Challenge - May Report
May was challenging because of my trip to Japan, but I am very pleased by my weight loss results this month.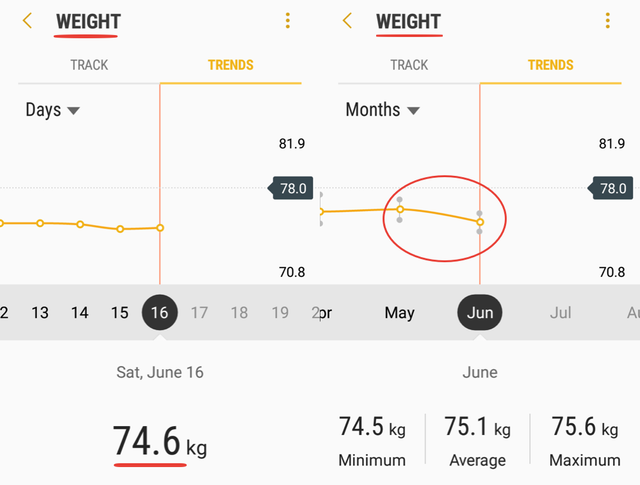 I hope you enjoyed reading this post and seeing the photos.
All photos are mine and taken with my Samsung phone.
Would you upvote this post and follow me for more because this will encourage me to write more posts like this one?
Would you please help @jerrybanfield become a top 10 Witness because he is in my opinion the witness who gives the most back to the community? Vote for jerrybanfield as a witness or set jerrybanfield as a proxy to handle all witness votes at https://steemit.com/~witnesses. Read the 5 reasons why I'm voting for Jerry Banfield as a witness and how to vote in my post. You may be interested to read: What is a Steem Witness, How to Vote and Why?
Michel Gerard