Visit with me! #8- The "Andy Warhol, Mechanical Art" exhibition (Barcelona, Spain)
Hi my steemians friends!
Today, I want to share with you my artistic visit to the exhibition "Andy Warhol, Mechanical Art".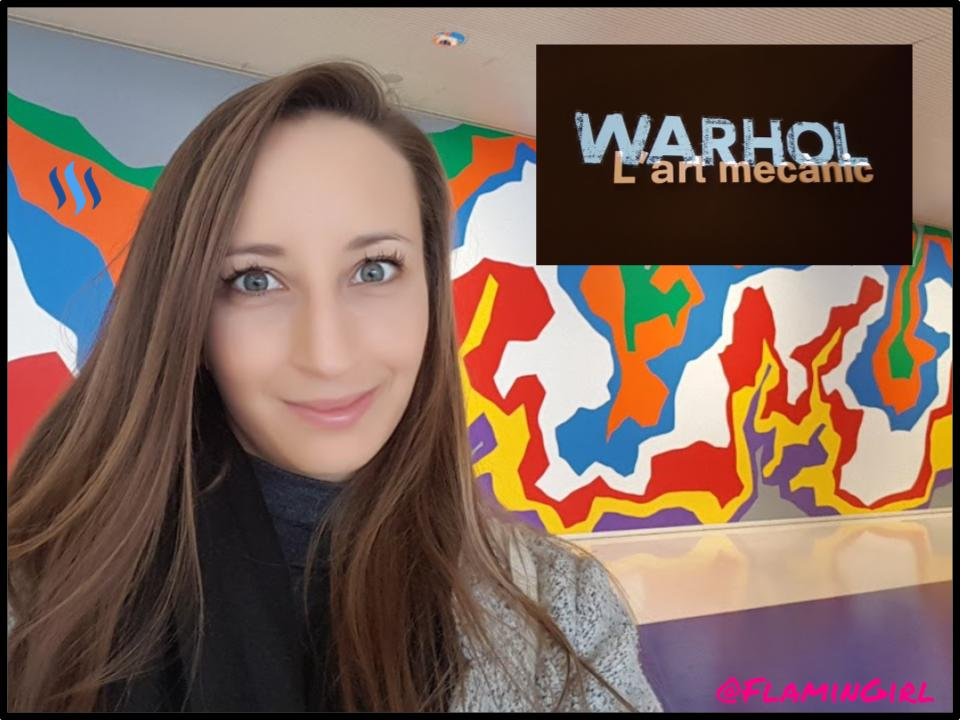 Andy Warhol as an artist was superficial, mechanical, obvious... and as universal as a yawn. Andy Warhol is a magnificent example of a contemporary creator, an outstanding student of Salvador Dalí, and a master of geniuses like Steve Jobs.
source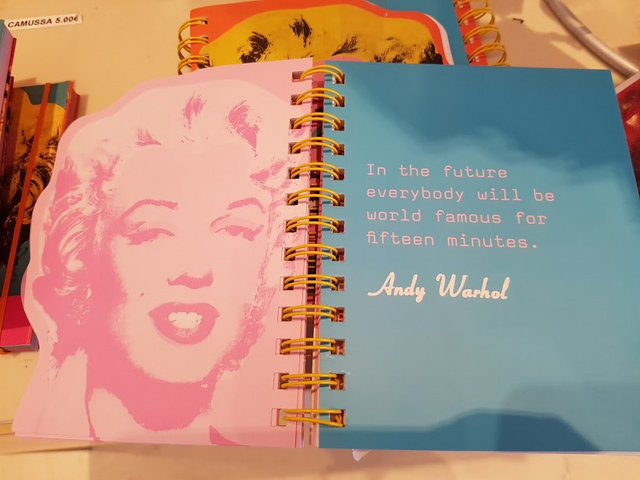 This exhibition took place at CaixaForum in Barcelona from 14 September to 31 December 2017.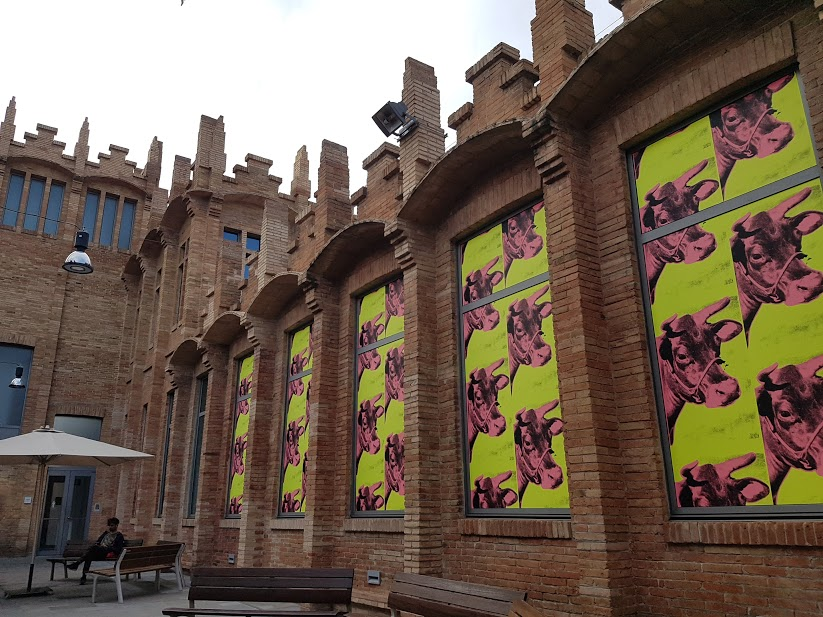 The display contains a total of 352 pieces, among them paintings, sculptures, drawings, screen prints, installations, artist's books, films, album covers, posters, magazines objects and photographic material.
All of which belong to museums around the world (Andy Warhol Museum in Pittsburgh, MoMA, Pompidou in Paris and the London Tate Museum).
---
---
Andy Warhol 1928-1987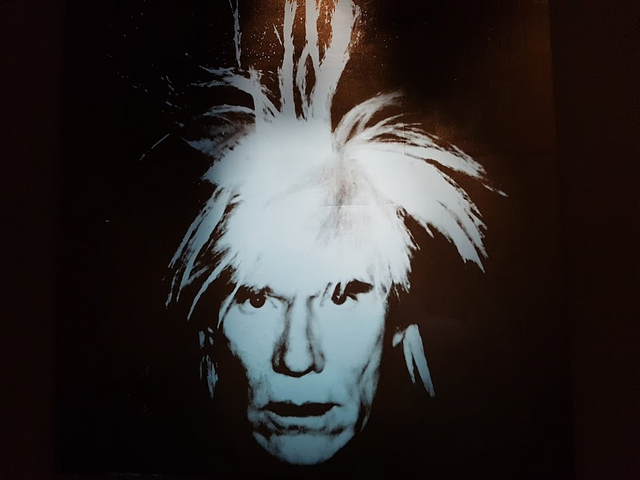 Synopsis:
Born on August 6, 1928, in Pittsburgh, Pennsylvania, Andy Warhol was a successful magazine and ad illustrator who became a leading artist of the 1960s Pop art movements. He ventured into a wide variety of art forms, including performance art, filmmaking, video installations and writing, and controversially blurred the lines between fine art and mainstream aesthetics. Warhol died on February 22, 1987, in New York City.
source
From my point of view, Warhol is a "crazy genius artist" like Dalí who was his source of inspiration and his mentor.
Through this work, he speaks of the consumer society as a paradigm. He shows us his vision of things and to make his own analysis. In the same way, As you can see in these photos, Warhol uses various strong symbols of the American society, like the US dollar or like media stars (Marilyn Monroe, Jackie Kennedy and Liz Taylor).
Andy Warhol artworks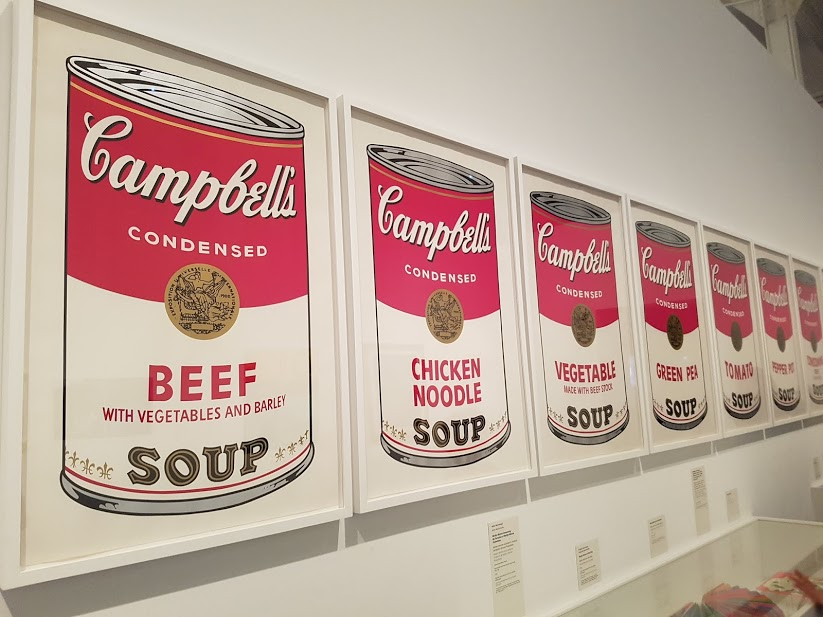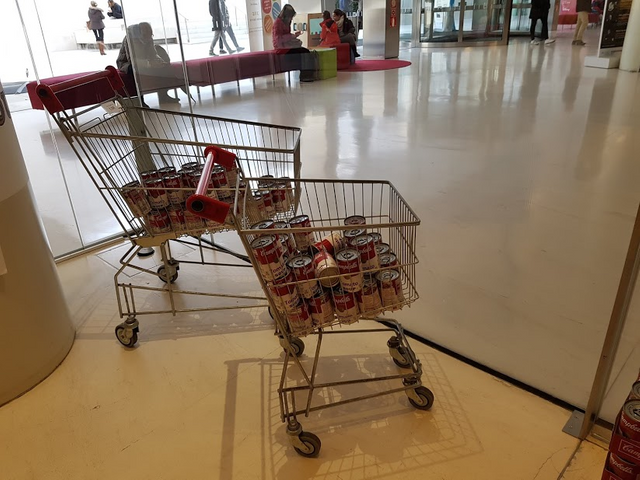 His famous "Campbell's Soup Can".
---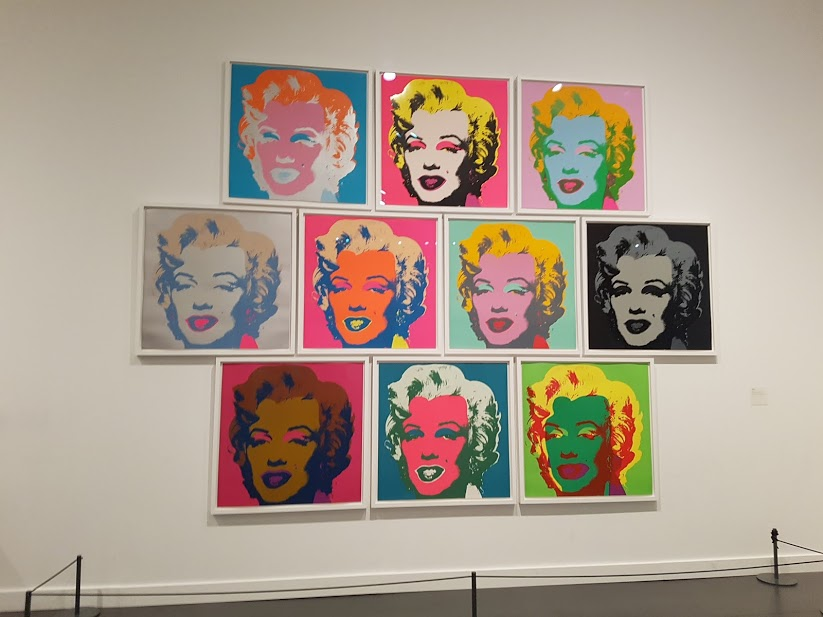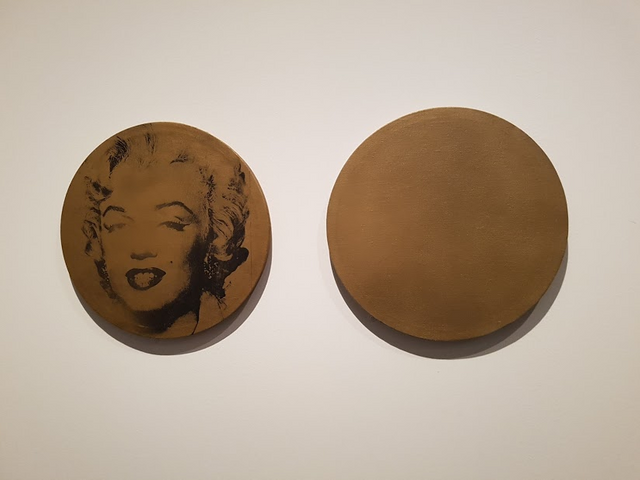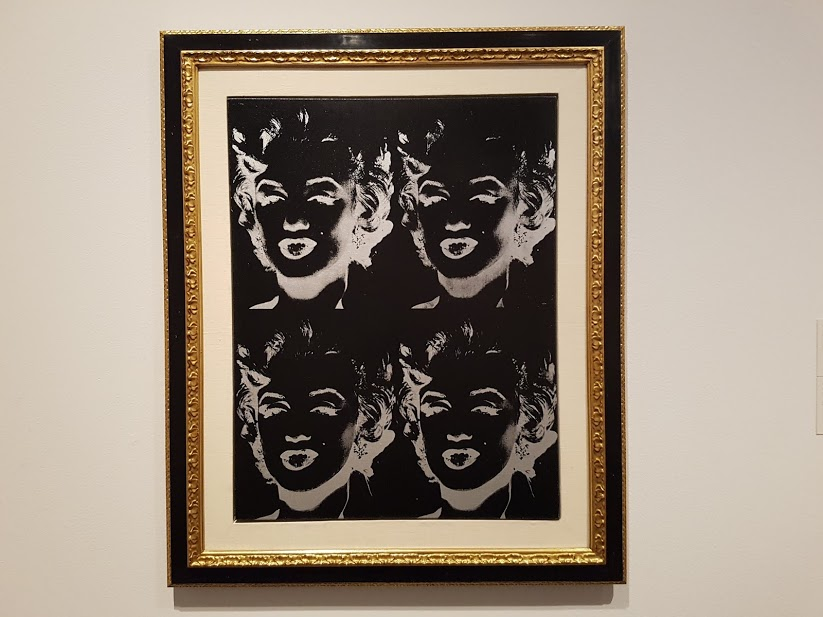 His famous portraits of Marilyn Monroe!
---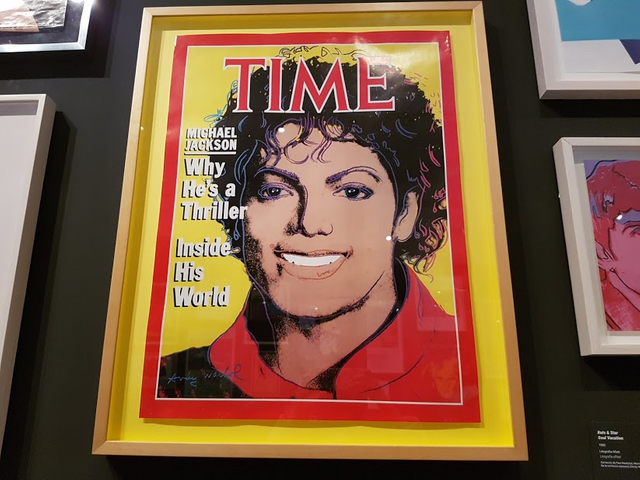 Michael Jackson.
---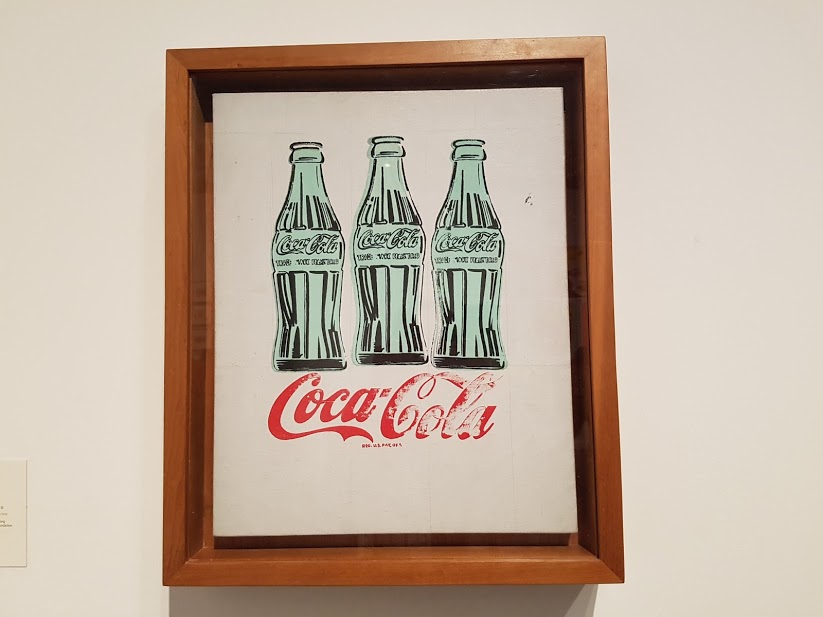 "Three Coke bottles" 1962.
Cola-Cola it's an American symbol and present around the world.
---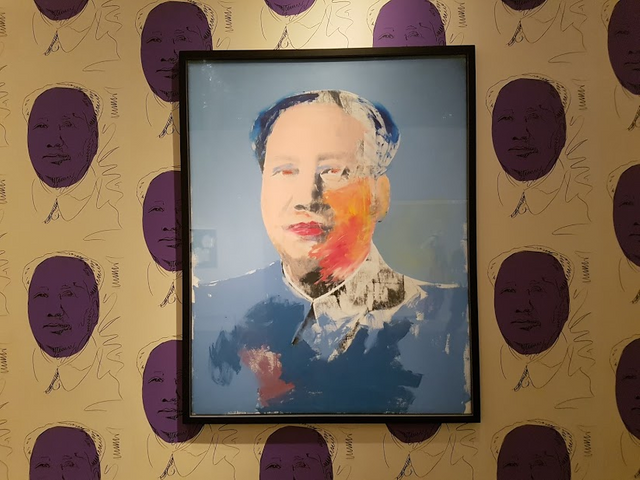 Warhol distorted the image of the Chinese leader, Mao Zedong. This work of art was the biggest of all the exhibition!
---
Warhol worked on the themes rather around violence, food, desire, recognition, death. No romance or heroism.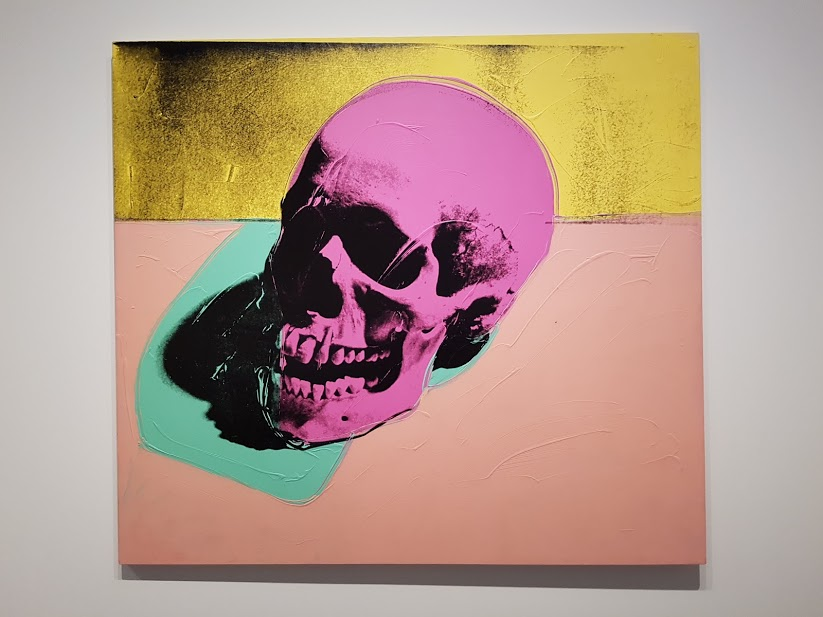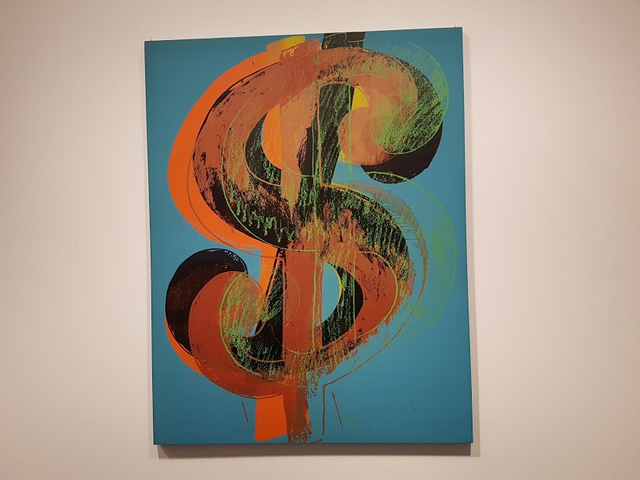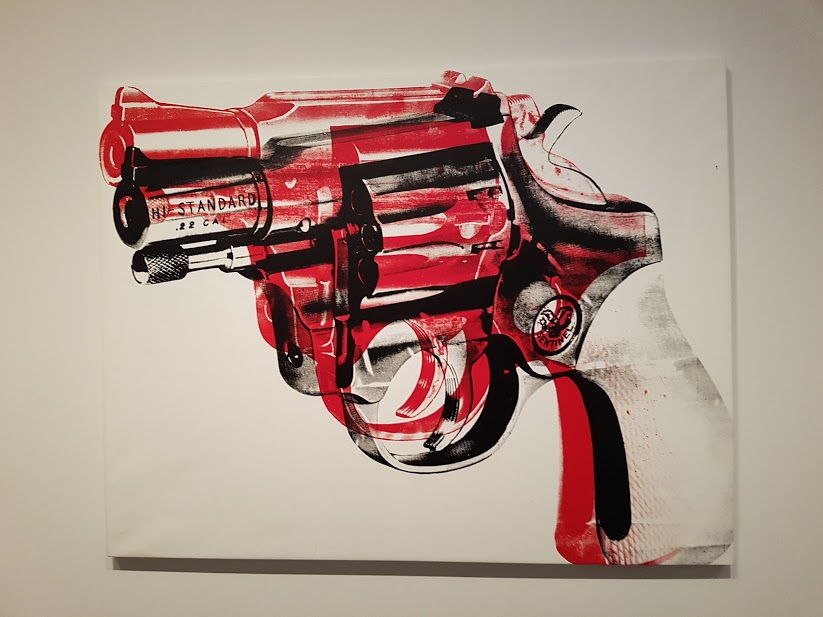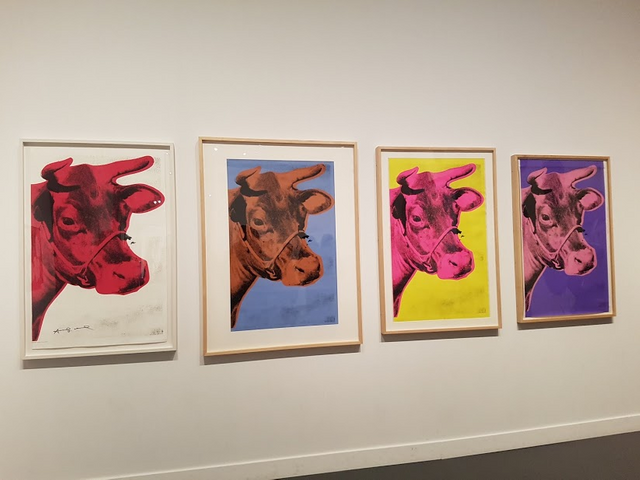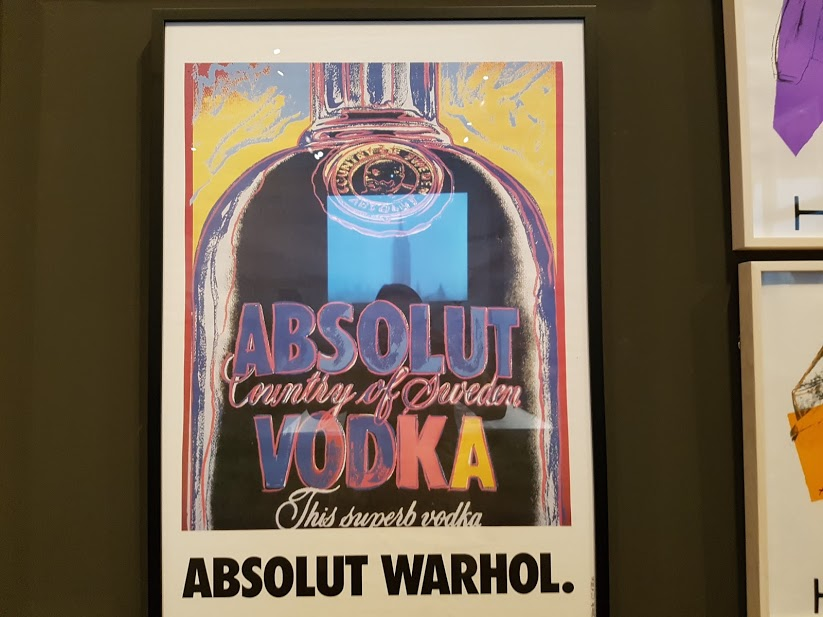 ---
Warhol said:
"If there is ever a problem, I film it and it is no longer a problem. It's a film".
If this interests you, here is the video version of the exhibition, which lasts 3:48 min.
Exposición Warhol. El arte mecánico. Obra Social "la Caixa" (vídeo sin editar. Material prensa)
---
I discovered Andy Warhol's works by visiting the Pompidou Museum in Paris and the MoMA in New York! These are two museums that I recommend because they are awesome! This gives me a lot of ideas for future posts ;).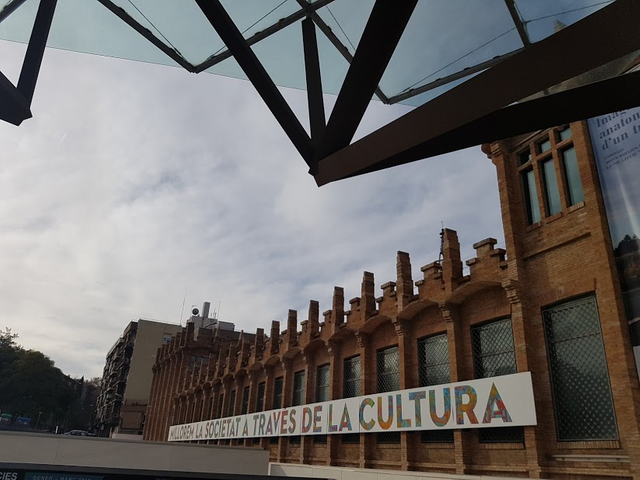 ---
---
I hope you enjoyed this new visit. If you want to see my other posts in the same spirit, just click on the links:
---
---
If you liked reading this post, do not hesitate to vote, comment and reestem, it's always nice!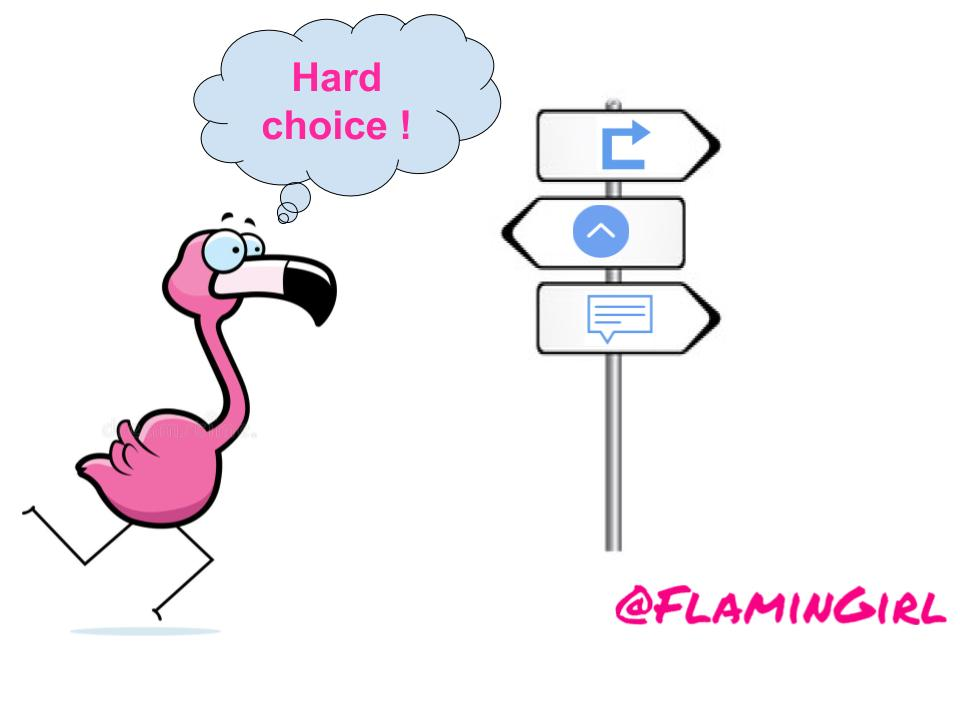 Thank you very much for your support my sweet followers!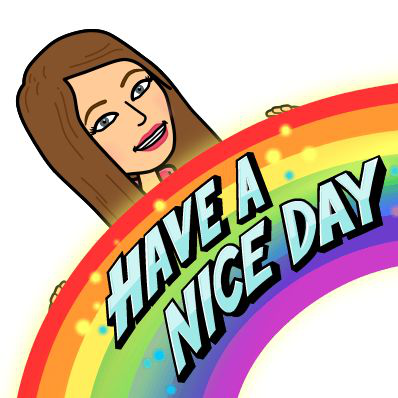 🎀 FlaminGirl 🎀