Focus on your own blog and success. Thought on Steem distribution.
There seems to be this notion on the platform lately that if the Steem would be distributed fairly that the platform would be a much better place.
I beg to differ.
I'm pretty convinced that the moment this would happen a part of the community would be selling their STEEM straight away and another part would be buying and given enough time the distribution will be similar to what it is today. (with maybe the exception of the Steemit account).
Every time I read comments about fair distribution from someone I check their wallet. Usually, they are powering down and selling. And I always think......but....this way there never will be that fair distribution that you want.
---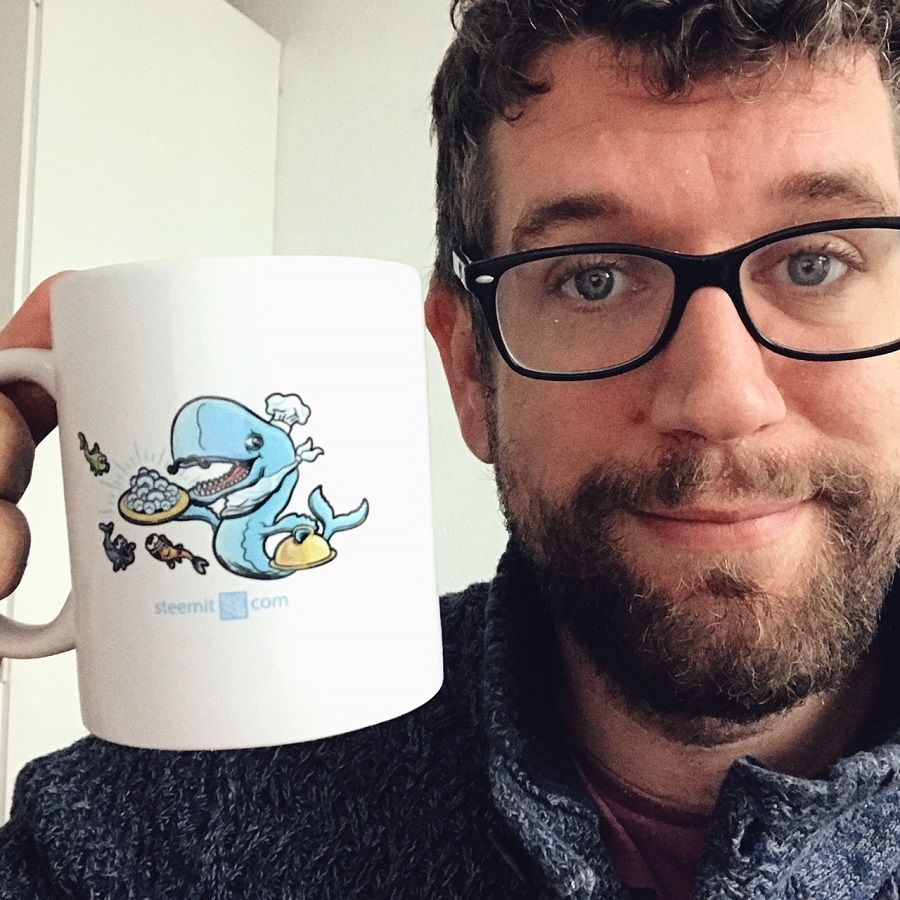 ---
My view of the whole situation is just different. And I guess that's because my mindset is different.
I think whales are whales not because they were lucky. They are whales because, before they were whales, they spend a lot of time learning about Blockchain technology, and maybe they were active in the Bitshares community or another reason (call it reason X).
So when the blockchain was created they were their first to scoop up a ton of cheap Steem. They had the know-how at the right time. It's not like they were just googling how to make an apple pie and suddenly learned about the Steem blockchain and instantly knew how to mine it.
The fact they have a lot of Steem seems perfectly fair to me.
When I learned about the Steem blockchain that cheap phase was already over. I got on the platform in July 2016. Steem was around $4. It was the first time I realized that blockchain could be used for Social Media. And later when I truly understood the potential of this blockchain I started to write and invest my own money and time.
At that time I started, there were some authors making thousands of dollars worth of STEEM a day. It was a magical time. These authors were on the platform a couple of months before me and were scooping up all that easy blogging STEEM.
Again they were there at the right time monetizing their skill they honed over years. And It feels perfectly fair to me.
In the big downtrend that followed soon after, I was still seeking my blog direction but I realized I enjoyed writing even though I didn't make many rewards. It didn't bother me at all. I just kept writing. Focusing on my blog.
But when everyone started selling I could utilize my own skill I learned trading crypto for years. I realized what was going (panic selling) and I bought as much STEEM as I could. There were others that bought even more STEEM. I don't think this was unfair.
I also kept writing and I never powered down.
And now we find ourselves with the distribution we have today.
And it's fine as long as you focus on your own blog and success. But the moment envy sets in you will have a hard time. But that's nobody's else's fault. That is your own mind.
I wrote yesterday that I believe every Steem token will be precious in the future. And I truly believe that and I always acted accordingly. This is an article I wrote 11 months ago, where I'm saying the same thing.
Now with the announcement of SMT's they have the potential to be even more valuable if that idea turns into a success.
So even if you enter the platform today you still have time to earn some STEEM tokens with blogging. Even though this will be harder each day because the blogging difficulty has gone up (more users competing over a reward pool that is fixed). It's more than you get anywhere else!
Also, I think it's often forgotten that everyone that has STEEMpower is also putting the value of that Steempower on the line each and every day.
This is crypto after all. Even the developers said that there were a couple of times that the blockchain could have come to halt. That's the sort of black swan moment I rather not think about.
My biggest advice to anyone joining Steemit today is to focus on your own blog if you want to make it as a new blogger.
Create content every day and about the things you enjoy. And it will probably take you about 14 months of hard work to get regular payouts. (I think it took me about 9-10 months but with fewer users).
If you just want to have fun on the platform do whatever you want. And that's cool too.
Almost anything goes here.
It's a fun place to be.
---