A little bit lower please! On Steemprice.
The price of Steem is going down increasingly every day. Some are worried. I am not. I think it's a good opportunity to invest some more. There is even talk about less than a cent worth per Steem. I say bring it on.
I invested again today!
I invest in Steemit by writing stories and being paid in Steem Power and by buying Steem on the market. Today I bought some more Steem. I am following the plan I set out for myself. I am buying a little every day and I have almost reached my goal of 20K steem. Next Stop 25K.
I only use the money I can do without to invest.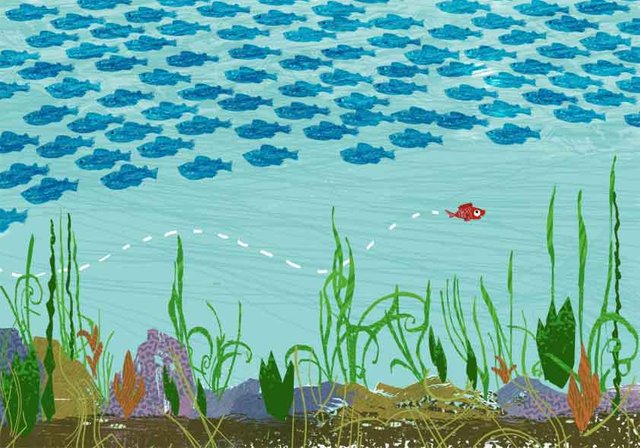 There will be a point where all those blue fish (facebook, Reddit) will turn around all at once. I just feel it!
The current sentiment
What I wanted to talk about is the current sentiment. It shifted a bit to the negative side and I'm not sure why. It sounds a little bit like this:
It's clear as crystal that we are going to 1 cent STEEM because we have people on here that make charts with lines and stuff that are going down and it's RED AND BAD. And ALL the whales are fighting between themselves in epic battles to dump their Steem as fast as possible!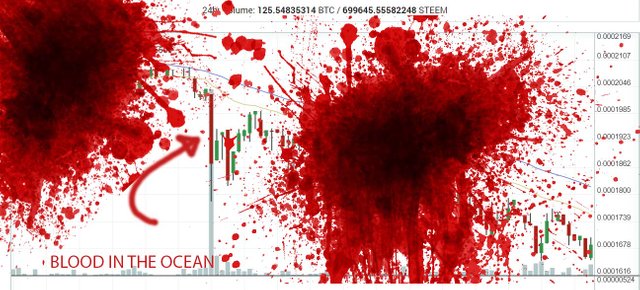 Did you hear about that recent earthquake in the ocean near Japan? That was Smooth vs Bernie Sanders fighting over dumping rights! Wow! It's crazy out there at the moment! Damn you hard fork!
And then there was this guy called Tone Vays talking with Dan and Ned and he said Steemit was a Scam! He really had profound knowledge about Steem and was very up to date about current events....
So Basically, It's ALL over.
It doesn't bother me!
I think this current sentiment is driving the price down. Wich is good for me as an investor because this sentiment has nothing to do with the functioning of the platform (wich would be a real reason to be freaking out!). But Steemit is stronger than ever and growing.
But…ask yourself this...
What if the price of Steem never reaches 1 cent? Will you regret not investing in a scenario where that happens?
If the answer is yes, then I would suggest you start buying a little gradually right now. If the answer is no, I would recommend you wait for 1 cent Steem with a chance of missing the boat (or rocket :) ).
Personally, I regret not buying more the last time it went down to 9 cents. I hope I get another chance to correct that.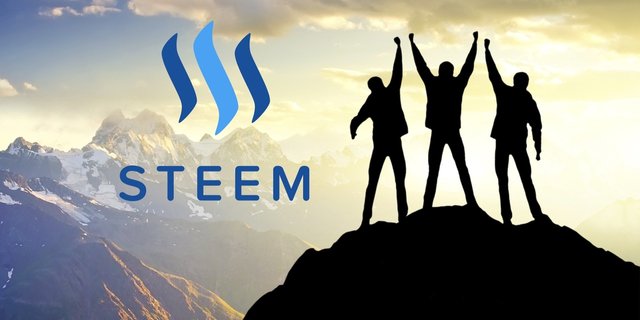 In the for the long term
You either believe in a project or you don't. After using Steemit for 5 months I can say that I believe Steemit has a good chance of becoming successful given enough time. This is the reason I'm investing. I'm in for the long term.
I have no interest in powering down, trying to sell high, buy low, and I'm perfectly ready to lose my money in case that I'm totally wrong about everything.
For me, Steemit has the best community in crypto. It's the most open community I have been part of. On Steemit I have an idea of what the developers are doing and who they are. I even met some of them on Steemfest! I am also really impressed by the projects that are currently being developed.
It's also the only crypto I use every day and the fact that my own mom recently joined and is writing stories on here tells me there is great value here (she doesn't use any other social media).
These lower prices are very welcoming and I hope I get more time to scoop up some more Steem before it goes up again.
---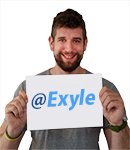 Follow Me @exyle