Kite Surfing (and life) on the Gulf of Thailand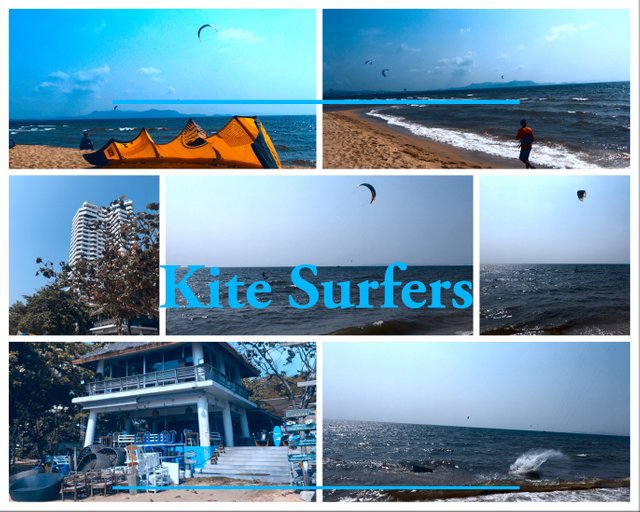 ---
Many people ask me about my choice of location. Little did many realise what actually lays here, and today I wanted to make this post also as a demonstration of "work environment". I believe in having this kind of recreational environment for setting up business in the IT, web, software development arena. This is the kind of lifestyle that is on offer .... and I thought about time to shout about it! So much of Thailand is stunning and not just the major tourist draws such as the islands. This area is in fact only 2 hours by highway from the capital Bangkok - manageable for meeting and back in a day, or to the airport it's just nothing - even closer. Do I need SG or NY or London running costs? Nope. No more than anyone needs the stabbings and pollution some of our so called "major" global business hubs have become host to. Better spent on getting developers here to enjoy a different kind of life, and still deliver cutting edge blockchain solutions that will set the world on fire .... and with it bring something positive to this very fine business and pleasure seaside locale.
---
I could spend all day with a big zoom lens ... awesome. But it's just a quick stop by soi 14 Na Jomtien, on the gulf of Thailand to witness on any day of the week, some elite water sports underway.
---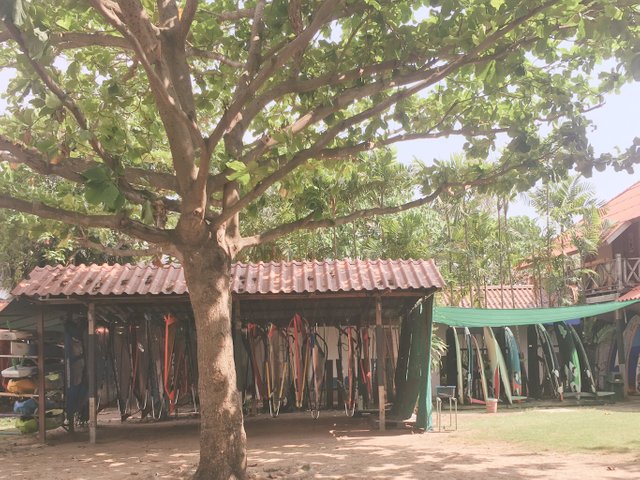 ---
Lifeguard / Marshall / man with a loud whistle on hand ... to keep etiquette and safety out there with people skimming across the water and coming into the beach fast where idiots like me might be unaware ...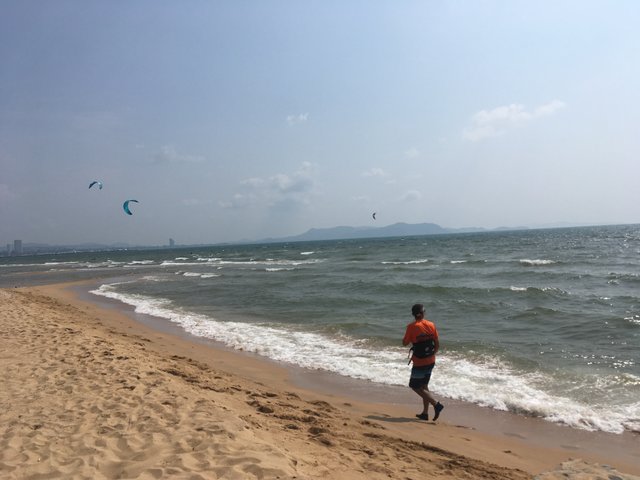 ---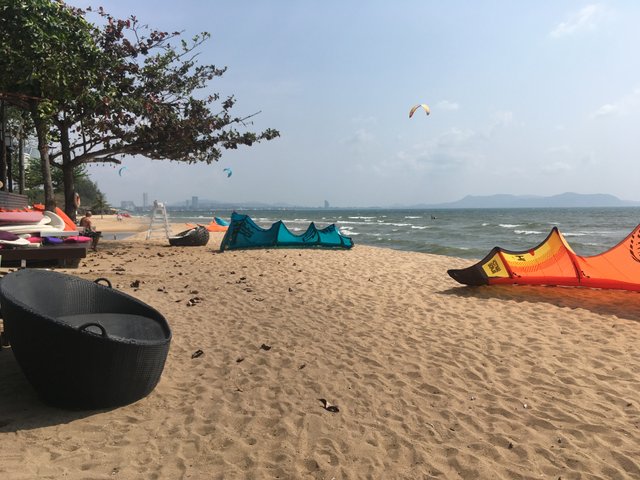 ---
I wish I'd had a bigger lens so you can see the incredible hat this Thai man was wearing. He was pulling some crazy stuff out there too .... I'm tempted to try out windsurfing though rather than kite surfing.
---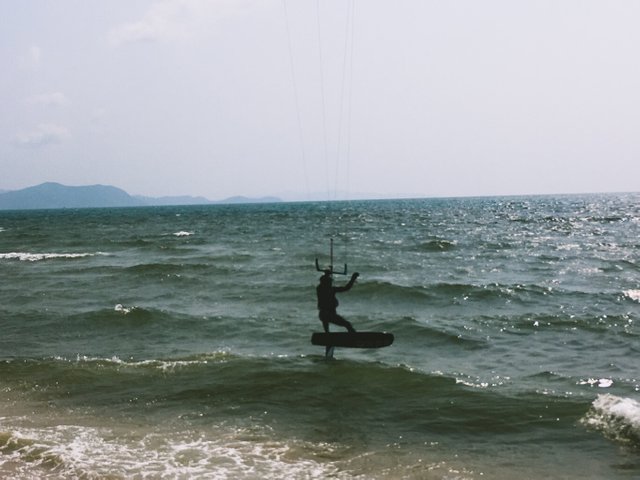 ---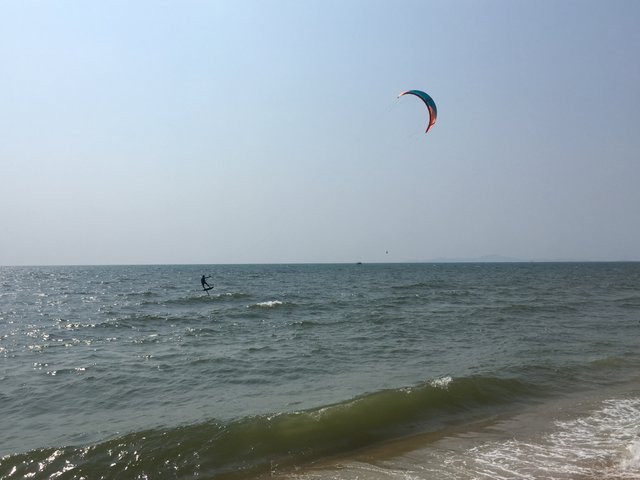 ---
Many of the kite surfs now in fact have some kind of hydrofoil and lift out of the water .... the winds were strong today and they were flying across the water faster than even a jet-ski at full tilt.
---
A closer shot of the inflatable kite rig. Man can fly ....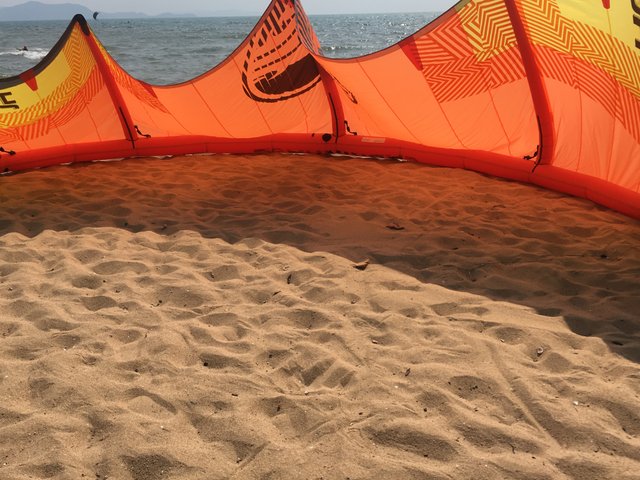 ---
Flying like the wind, I wonder how they keep control and don't get lifted into space and smashed back onto the beach .... it must be a worry? Here. A pro crashes into the water right near to the shore after cutting it close to the beach ...
Just moments beforehand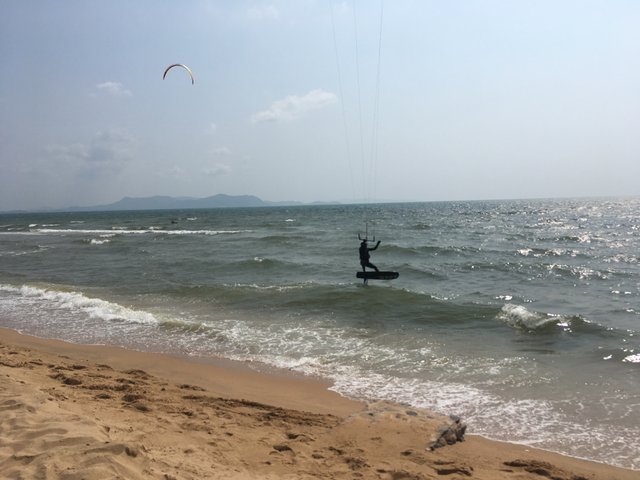 And it's crash landing time ....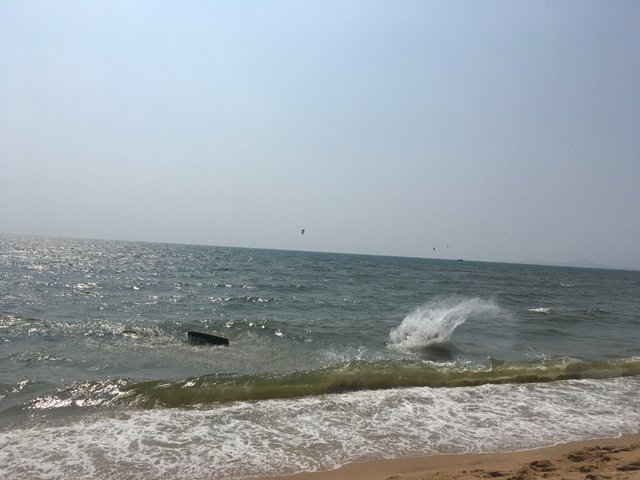 ---
Looks like some new condos underway here 🙄 but great huge open space and lagoon behind the gold sandy beach. Loads of action to watch on the water, nice cafes and restaurants to chill out in the shade.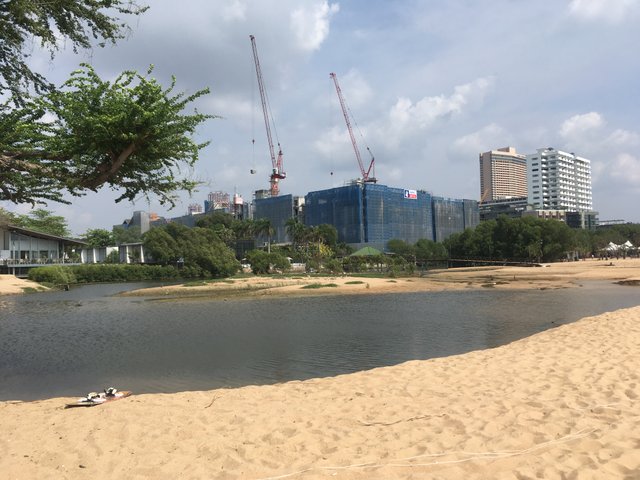 An older block, right on the seafront ... I do like the look of it. Right here with a school for all the water sports you will ever need ....
---
kayaks, windsurfs, paddle boards and more ... you can do all and rent a furnished apartment for less than $380usd a month.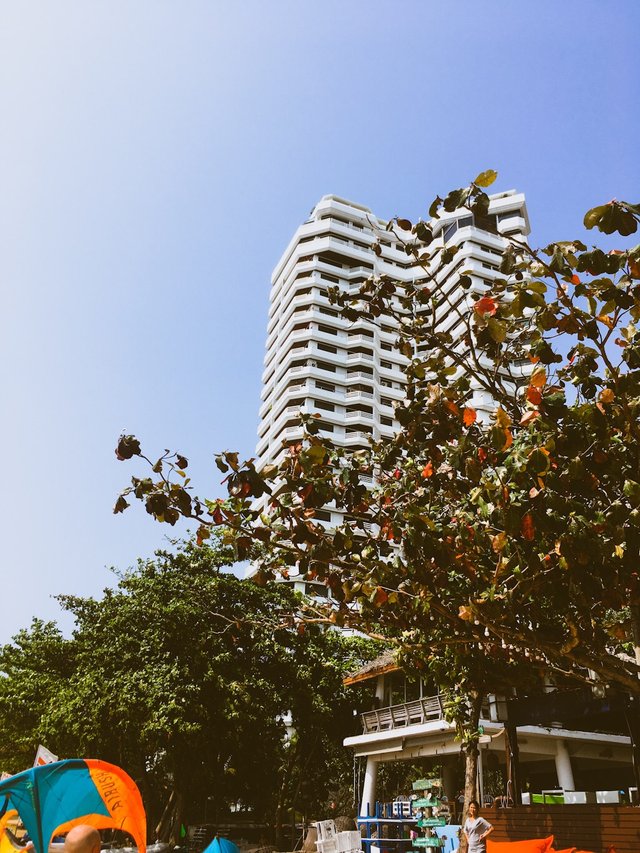 ---
This part of Thailand doesn't have the coral reefs diving and islands, but it has priceless section of golden coastline exposed to the elements which runs for several kilometres. Known as Jomtien and Na Jomtien they have long been quiet and underplayed to the big R&R resort "fun town" ... Pattaya City which is virtually next door.
This lesser known place is a real Thailand paradise with peace and quiet ... with all amenities at your doorstep.
---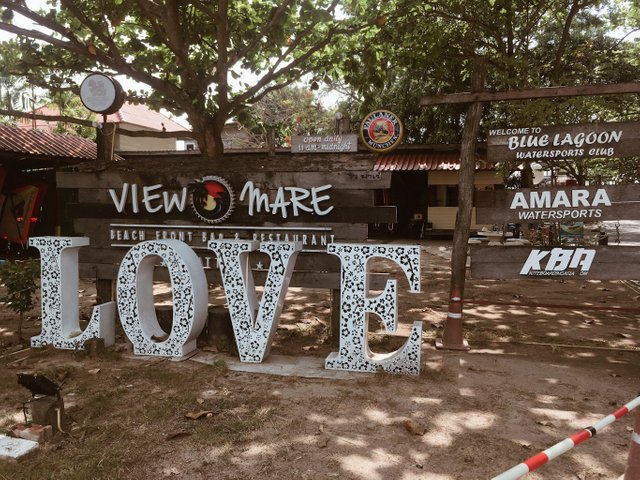 ---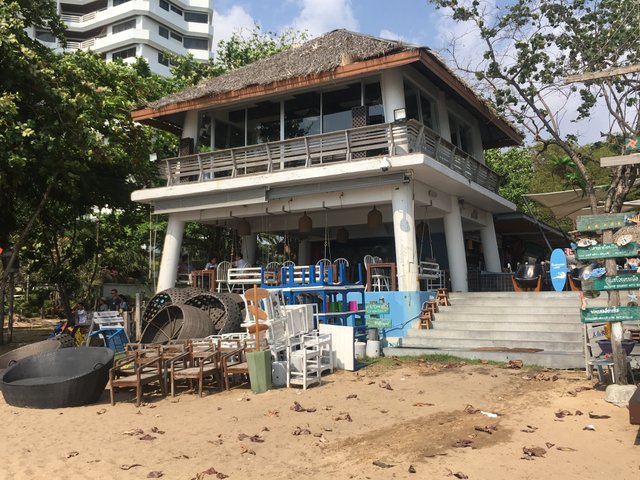 ---
See https://apasia.tech https://steemit.com/@apasia.tech https://whaleshares.io/@apasia.tech for more about the company I founded and am being responsible for day to day ....