I have always been fascinated by entrepreneurship. Start from nothing and build everything from yourself or with a team, have an idea and believe in it. But it's more than believing in it, it's making it known around us, putting it in contest with the competition, trying to implement its project in the economic landscape of today and especially tomorrow.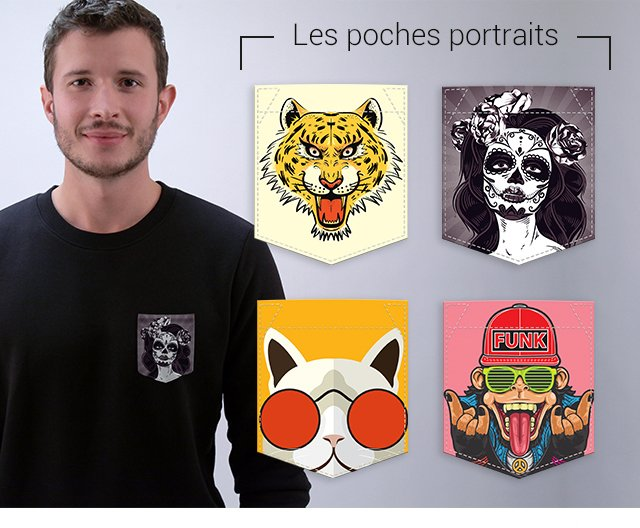 Source
Today, if I talk to you about entrepreneurship, it's because the boyfriend of a friend has embarked on this unique adventure where he will learn a lot of things. The project is in the launch phase and you can contribute to it before it grows. Indeed, the bearers of the idea believe and will do everything to carry * their baby * to success! Its potential lies not only in an innovative idea and in their unique know-how, but also in the motivation of entrepreneurs.
These young people will market customizable t-shirts. You can choose the design of your pocket on your t-shirt or sweet. Small or large pocket, varied patterns and various colors, you master your style!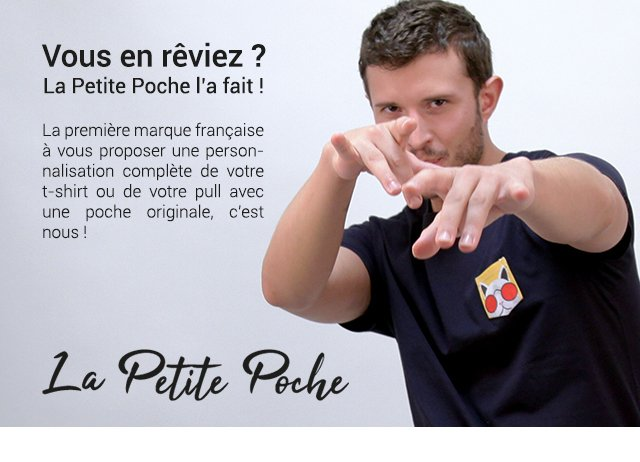 Source
Plus, these t-shirts are Earth positive products! That is to say that they are made with a CO2 emission reduced by 90% thanks to organic farming, the use of renewable energy, but also an efficiency in production and transport.
The brand also has the Fair Wear Foundation label, which aims to improve working conditions in the textile industry.
They are also certified according to the standard OEKO-TEX standard which is a guarantee of quality for soft clothing for the skin as well as Global Organic Textile Standard which is the main global standard of textile treatment for organic fibers including criteria ecological and social. (without printing or chemical treatment)
Pre-order your small pocket today via this link:
https://fr.ulule.com/la-petite-poche/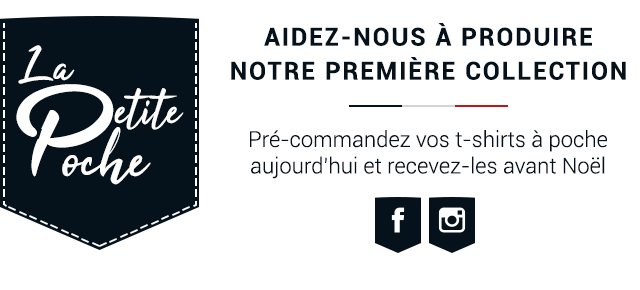 Source