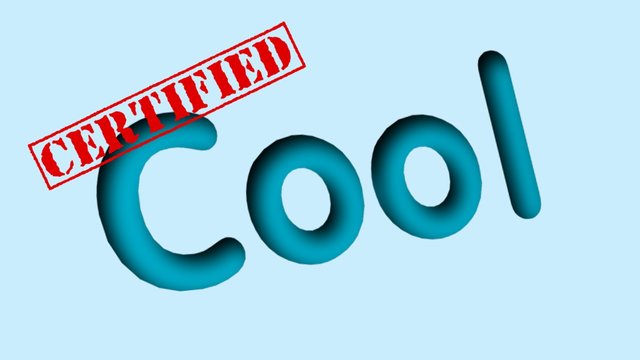 Today, I saw a post by
@brianphobos
He's a cool guy.
How cool? What cool? Why cool?
He blogs in the pool.
Now, show me some cooler way of blogging if you think that's not cool.
Now, cool people don't mention uncool people. I know you know that.
I, me, moi, of all people (OK, one of the people) was mentioned by the guy blogging in the cool pool.
So, I am certified cool. Read his this post for evidence:
今天,我看到一个@brianphobos的帖。他是个很酷的人。
挺酷的? 好酷吗?怎么酷?
他在泳池里作博客。
如果这也无法让你觉得酷,我不知道什么会令你觉得酷。
酷的人只会提起酷的人哦。你是知道的啦。
我。就是我被一位在泳池作博客的先生提起。
所以我是被证实是酷的。真的加不了。证据在此帖里:

Why Your Facebook Friends Probably Won't Join Steemit And Why You Shouldn't Care
Speak of cool, I have to share the 2 relevant memes I made recently that are relevant to cool blogging ICYMI.
谈起酷嘛,就让我分享下最近的两帖-关于酷和博客。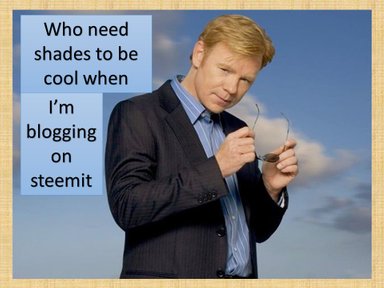 Meme challenge # 23 - Who need shades when…. (@ace108)
---
At the same time, might as well share the same song I found I youtube which I included with the 2nd meme above.
也同时,在此分享我在YouTube发现而在以上的第二个meme分享过的一首歌曲。
---


📸🐱 bwphotocontest Entry 2 - I'm boring a cat

📷Shooting pigeons🕊️🕊️ after accidental lesson from @shieha - 从@shieha的意外收获后拍摄的鸽子🕊️🕊️

📸🕊️🕊️ bwphotocontest Entry 1 - Pigoeons duo

📸🏙 YourCityVibez Entry• YCV 5 - Helix Bridge, Singapore

Meme challenge # 23 - Who need shades when…. (@ace108)

📷🌳Grafting a tree for #treetuesday | 移植一棵树

📷🎨

[email protected]

>School-Time Memories for #MonochromeMonday - 学校时之回忆-"新"之艺术

Meme challenge # 23 - Steemit…. There is no try (@ace108)
---
---
Please see my other posts:
@ace108
请看我其他帖: @ace108
---