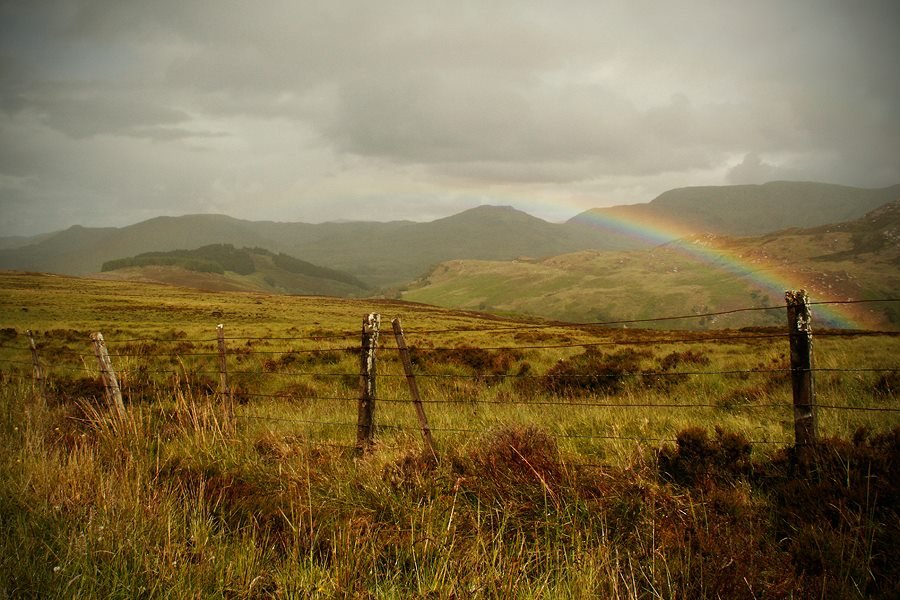 ☙
We got up in the morning in this perfect little world to visit Boleskine House that day. You don´t know Boleskine House? This house is an old estate, where the world-famous occultist Aleister Crowley lived from 1899-1913, performed his black magic rituals and conjured demons. Some of these demons are said to have never been tamed, which is why strange things still happen in this area today. 1970-1992 Jimmy Page lived there, avowed Crowley fan and guitarist of Led Zeppelin. On the other side of the street, over which the house towers above, is the picturesque Boleskine Cemetery on Loch Ness. [1]

Wir standen morgens in dieser kleinen heilen Welt auf, um an diesem Tag das Boleskine House aufzusuchen. Ihr kennt das Boleskine House nicht? Es ist ein altes Anwesen, in dem der weltbekannte Okkultist Aleister Crowley von 1899-1913 lebte, seine schwarzmagischen Rituale durchführte und Dämonen beschwor. Manche dieser Dämonen sollen nie gezähmt worden sein, weshalb noch heute in dieser Gegend immer wieder seltsame Dinge passieren sollen. 1970-1992 lebte dort Jimmy Page, bekennender Crowley-Anhänger und Gitarrist von Led Zeppelin. Auf der anderen Seite der Straße, über der das Haus thront, liegt malerisch am Loch Ness der Boleskine Friedhof. [1]


☙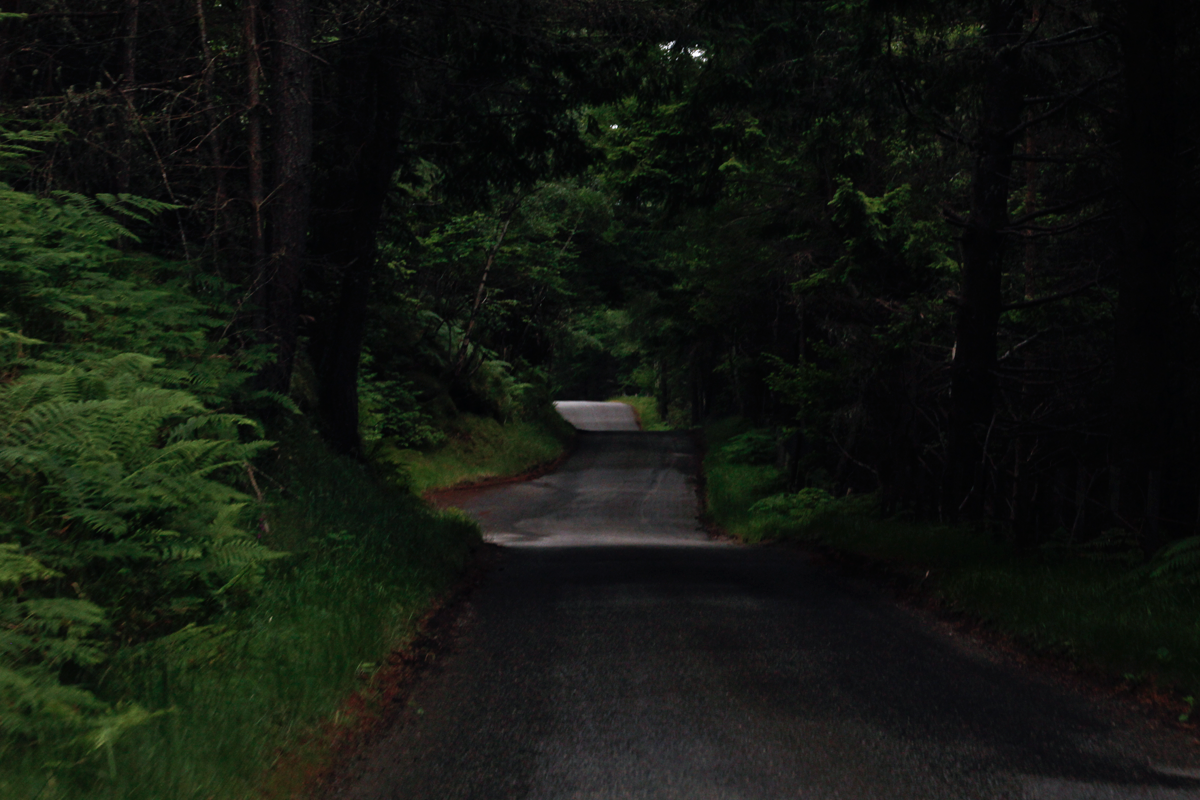 The streets are getting darker the closer you get to the house | Die Straßen werden düsterer in der Nähe des Hauses...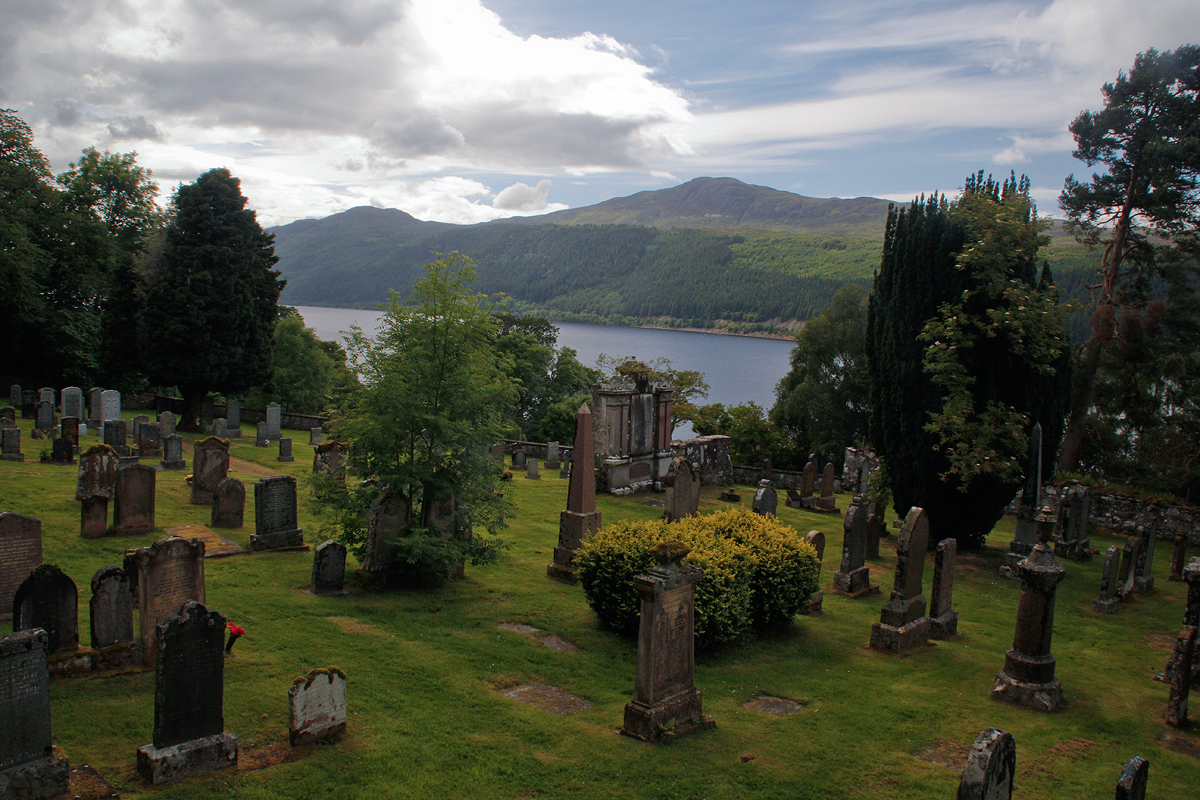 ☙
Since my husband @michaeldietrich is a hobby conspiracy theorist, this trip was one of the highlights for him on our journey and he tirelessly informed himself of all the mysterious events that had happened there. Since we did not want to break into the house - at the time of our trip the it was inhabited by private people, the driveway was closed and densely overgrown from the street - we could unfortunately barely catch a glimpse. But we spent some time at the atmospheric cemetery ...
Da mein Mann @michaeldietrich Hobby-Verschwörungstheoretiker ist, war dieser Trip für ihn eines der Highlights auf unserer Reise und er informierte sich unermüdlich alle mysteriösen Ereignisse, die dort vorgefallen sein sollten. Da wir nicht einbrechen wollten - das Haus war zur Zeit unserer Reise von unbekannten Privatpersonen bewohnt, die Zufahrt abgesperrt und von der Straße aus dicht bewachsen - konnten wir leider kaum einen Blick erhaschen. Wir verbrachten aber einige Zeit auf dem atmosphärischen Friedhof...
☙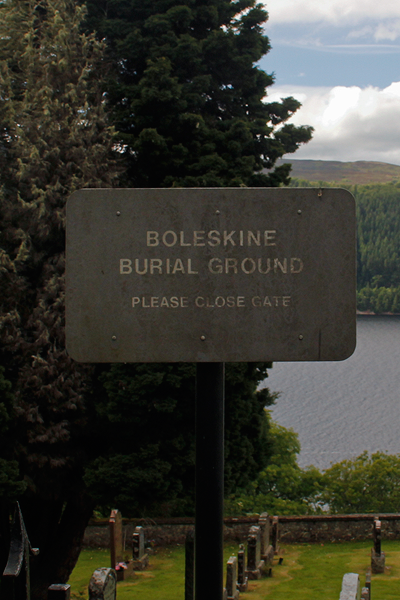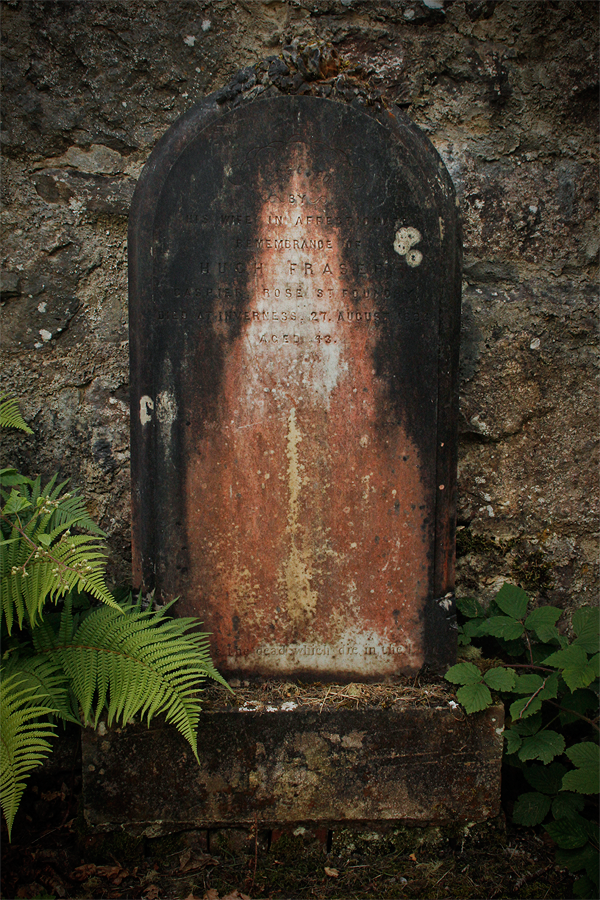 ☙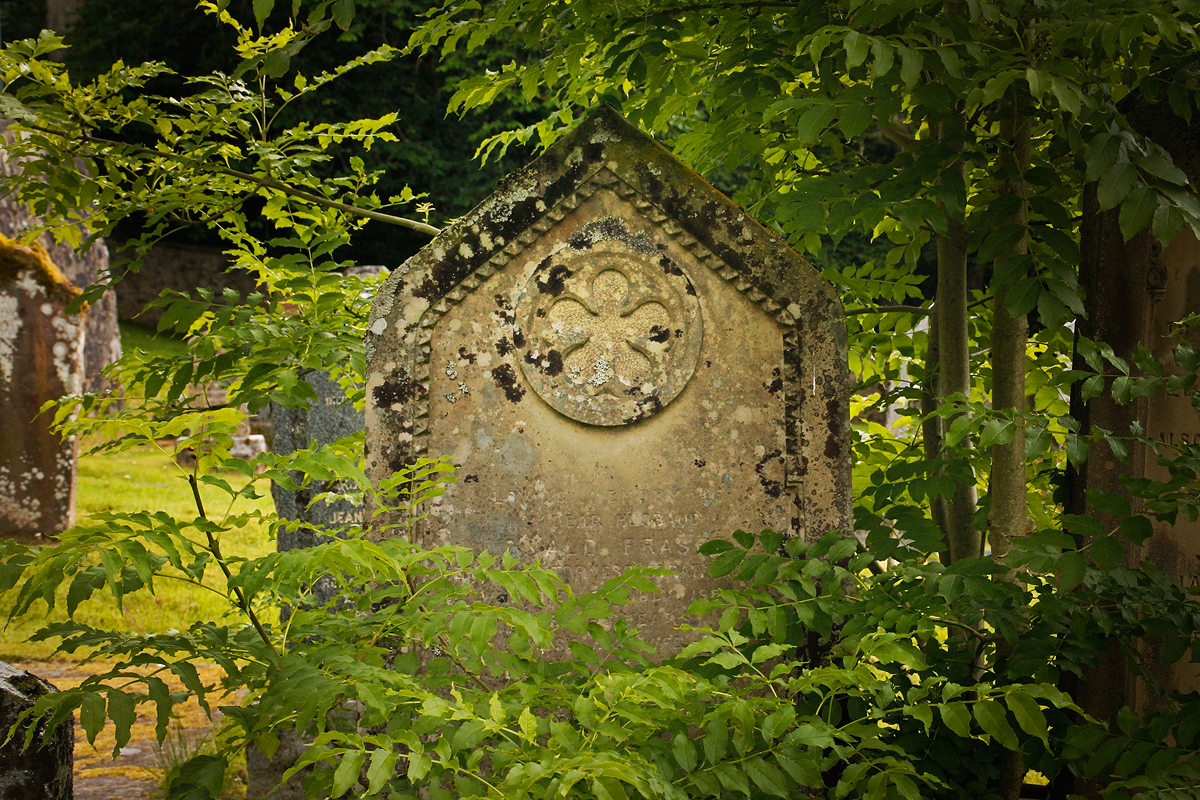 ☙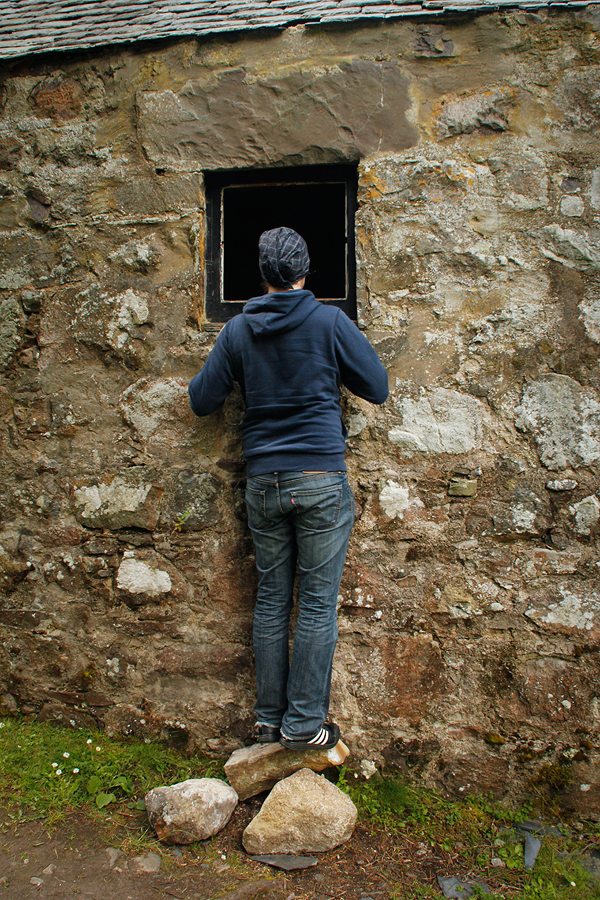 @michaeldietrich searching for a secret passage between the graveyard and the house...
@michaeldietrich sucht den Geheimweg zwischen dem Friedhof und dem Anwesen
---
☙
Who would like to have the whole thing musically accompanied, here are two excerpts from our Scotland soundtrack;)
Wer das ganze musikalisch untermalt haben möchte, hier zwei Auszüge aus unserem Schottland-Soundtrack ;)
☙
By the way, two years after our trip there was a big fire that destroyed a large part of the property, while it´s still not sure what caused the fire...[2]
Im übrigen wurden große Teile des Anwesens zwei Jahre nach unserer Reise durch ein Feuer zerstört, während die Ursache dieses Feuers noch immer nicht gelöst ist...[2]
☙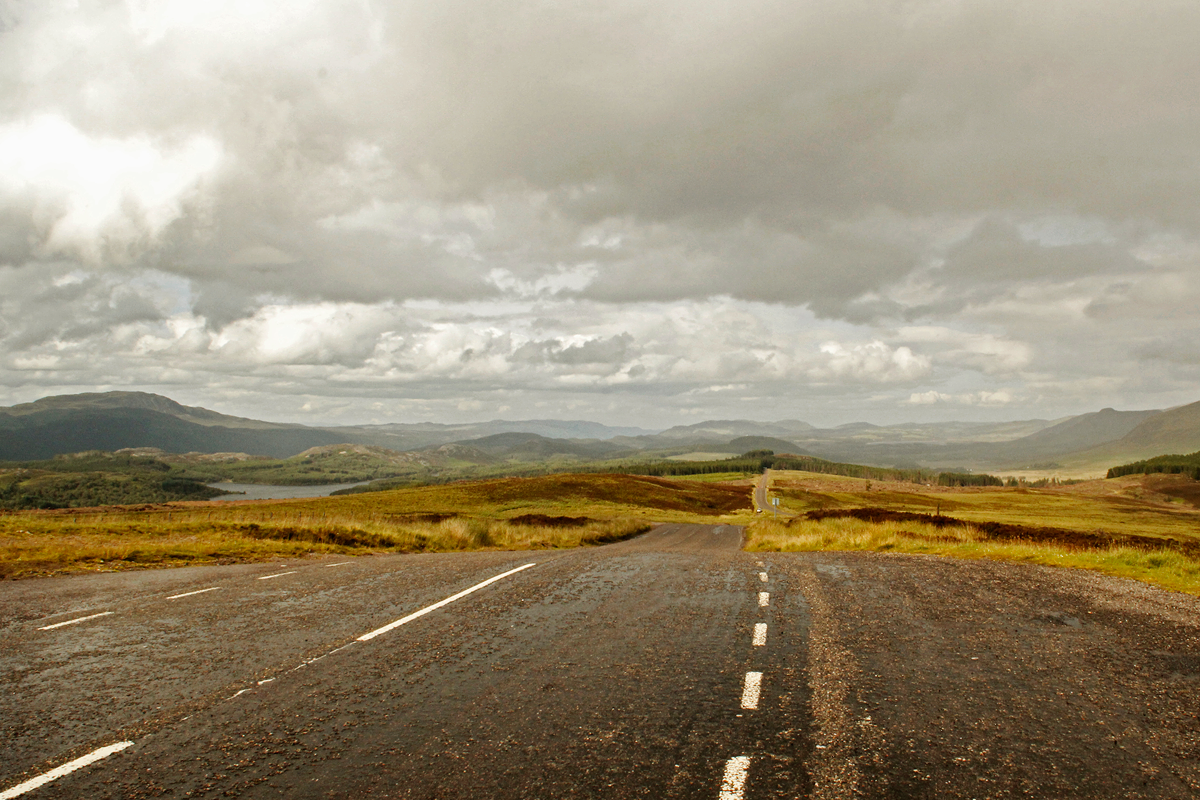 ☙
After this wondrous place we drove on to the southern tip of Loch Ness, past the Foyers Falls, (including a short hike), through dense rain, past rainbows into the sun until we reached the small town Fort Augustus. We had dinner at a little boathouse and we could spontaneously participate in an evening boat trip across the lake.
Nach diesem wundersamen Ort fuhren wir weiter an die Südspitze des Loch Ness, vorbei an den Foyers Falls (inklusive kleiner Wanderung), durch dichten Regen, an Regenbögen vorbei in die Sonne bis wir das kleine Städchen Fort Augustus erreichten. Dort aßen wir zu Nacht und konnten spontan an einer abendlichen Bootsfahrt über den See teilnehmen.

☙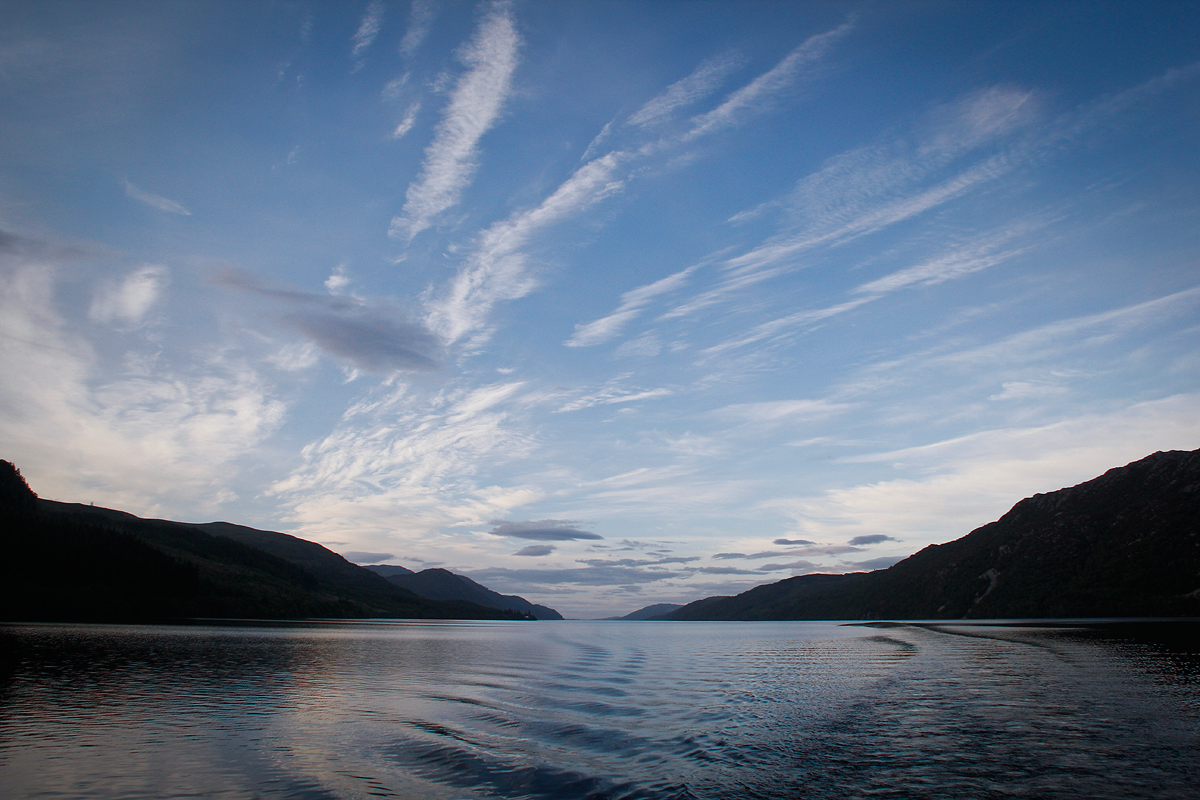 ☙
The next morning we left the lake with a small trip to the Urquhart Castle and drove on our next accommodation - in Tain.
Am nächsten Morgen verließen wir den See mit einem kleinen Ausflug an das Urquhart Castle und fuhren weiter zu unserer nächsten Unterkunft - in Tain.
☙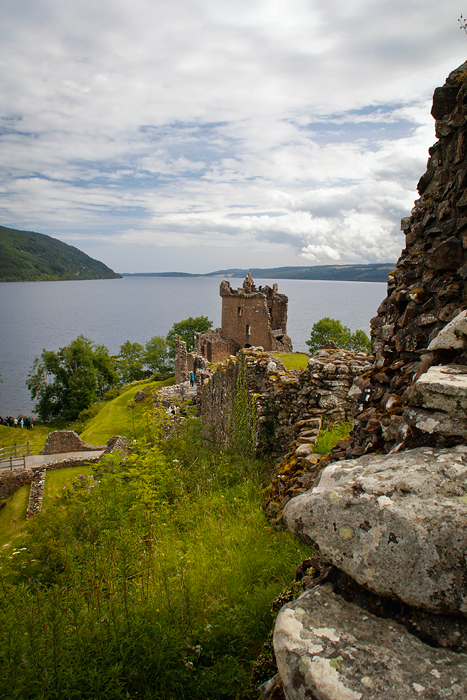 Urquhart Castle
Part 1: Scotland Roundtrip I - Dunnottar Castle [EN/DE]
Part 2: Scotland Roundtrip II - Aberdeen [EN/DE]
Part 3: Scotland Roundtrip III - Elgin and Antfield [EN/DE]
Thanks for reading! | Danke für´s Lesen!
☙
References
[1]
Wikipedia - Boleskine House
[2]
Cause of blaze which destroyed Aleister Crowley's Inverness mansion officially 'unknown'
All pictures by @patschwork