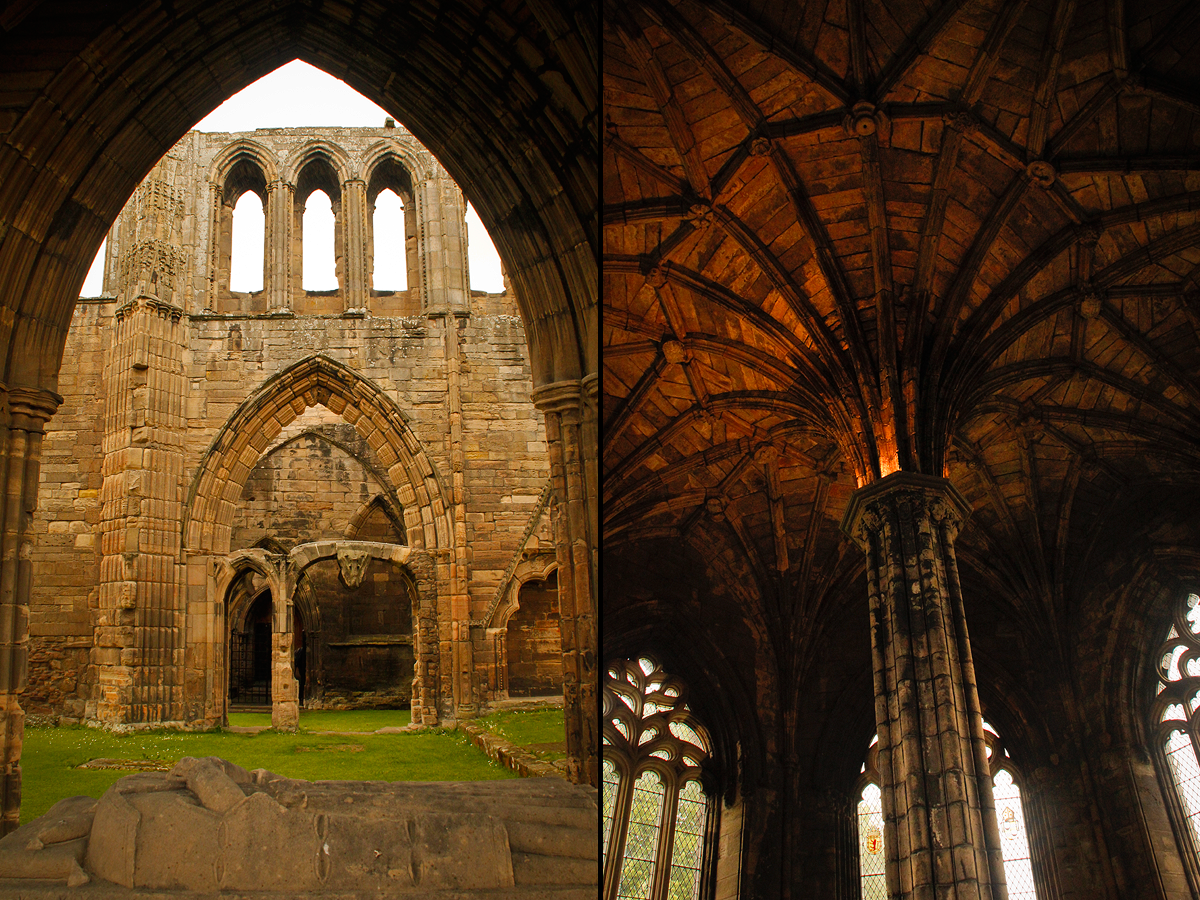 ⚜
We left Aberdeen in the morning to follow directions to Loch Ness. We found out that there was an interesting ruin almost on the way and decided to stop there. So we spent some time at Elgin, where this beautiful cathedral from 1224 can be found.

Morgens starteten wir von Aberdeen Richtung Loch Ness. Wir fanden heraus, dass auf dem Weg eine interessante Ruine lag und wir entschieden, dort Halt zu machen. Also verbrachten wir einige Zeit in Elgin, wo es diese wunderschöne Kathedrale gab, die im Jahre 1224 erbaut wurde.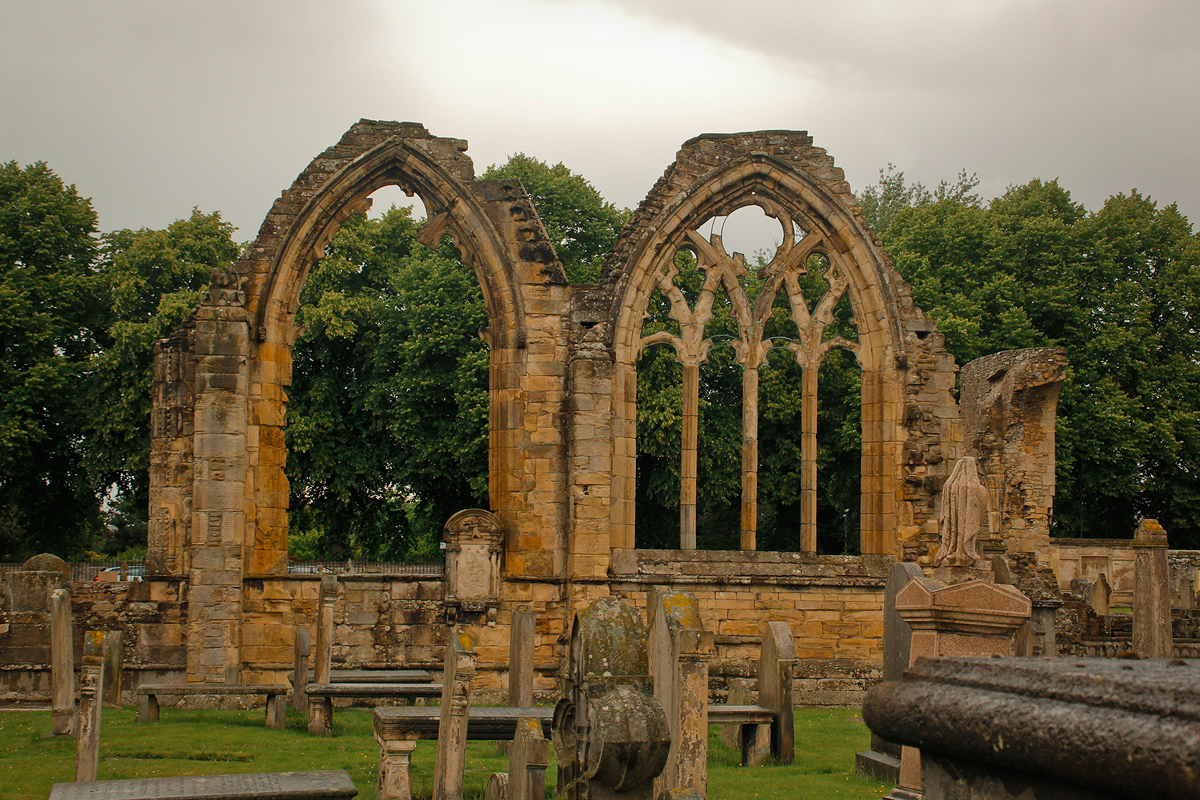 ⚜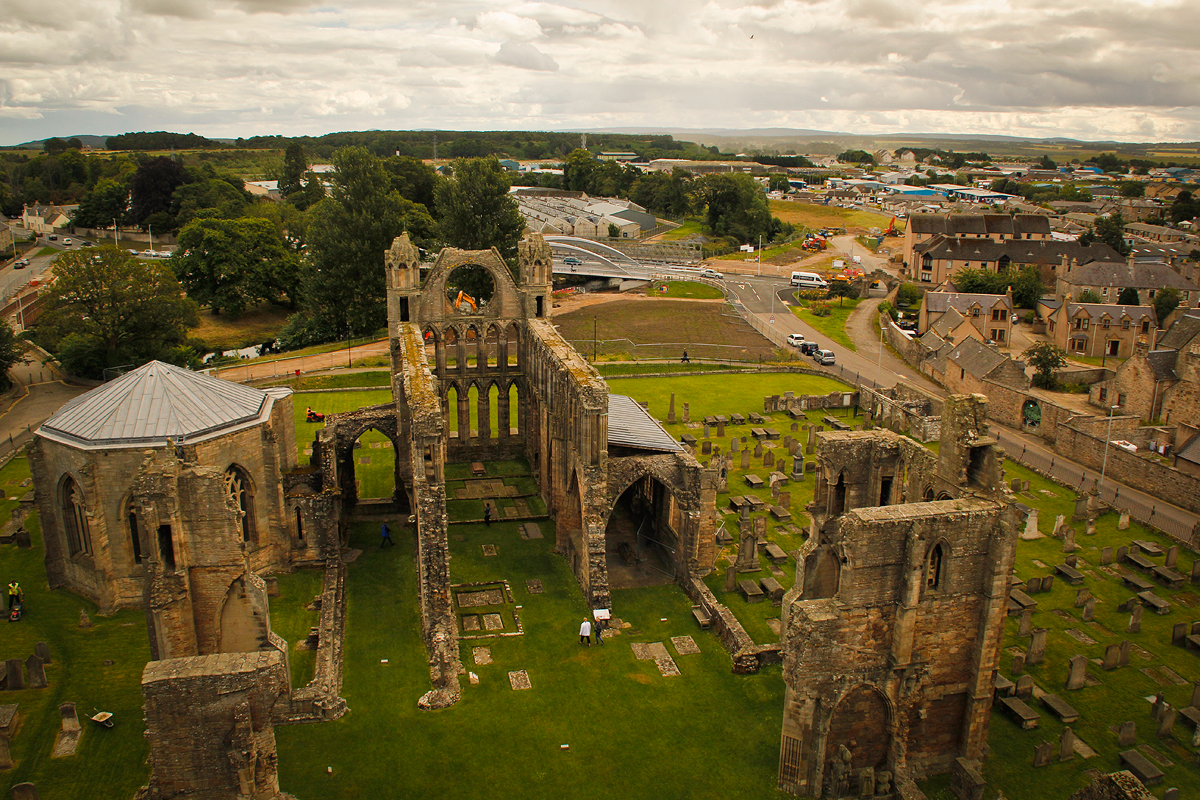 Demystified | Entmystifiziert
⚜
After a while it started to rain, what seemd to be pretty normal in Scotland and we went on. For lunch (or dinner? I can´t really remember) we arrived at the famous Loch Ness. The lake welcomed us with his rough and stormy face, and we immediately felt the magic of the primordial nature.
Nach einer Weile fing es an zu regnen, was in Schottland wohl normal ist, und wir fuhren weiter. Zum Mittagessen (oder zum Abendessen, leider kann ich mich nicht mehr genau erinnern) kamen wir am Loch Ness an. Der See begrüßte uns mit seiner rauen und stürmischen Seite und wir waren direkt ergriffen von der Magie dieser ursprünglichen Natur.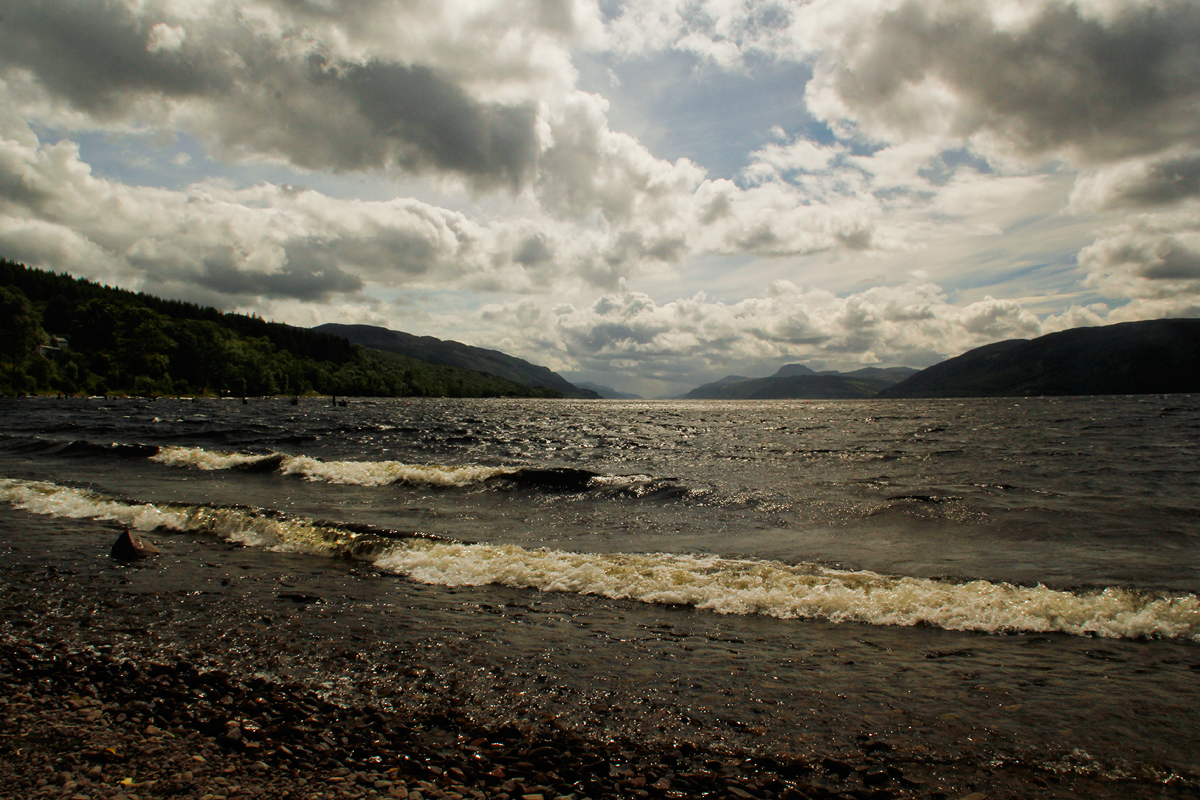 Until @michaeldietrich found the merchandising van :)
Bis @michaeldietrich den Merchandising Bus fand :)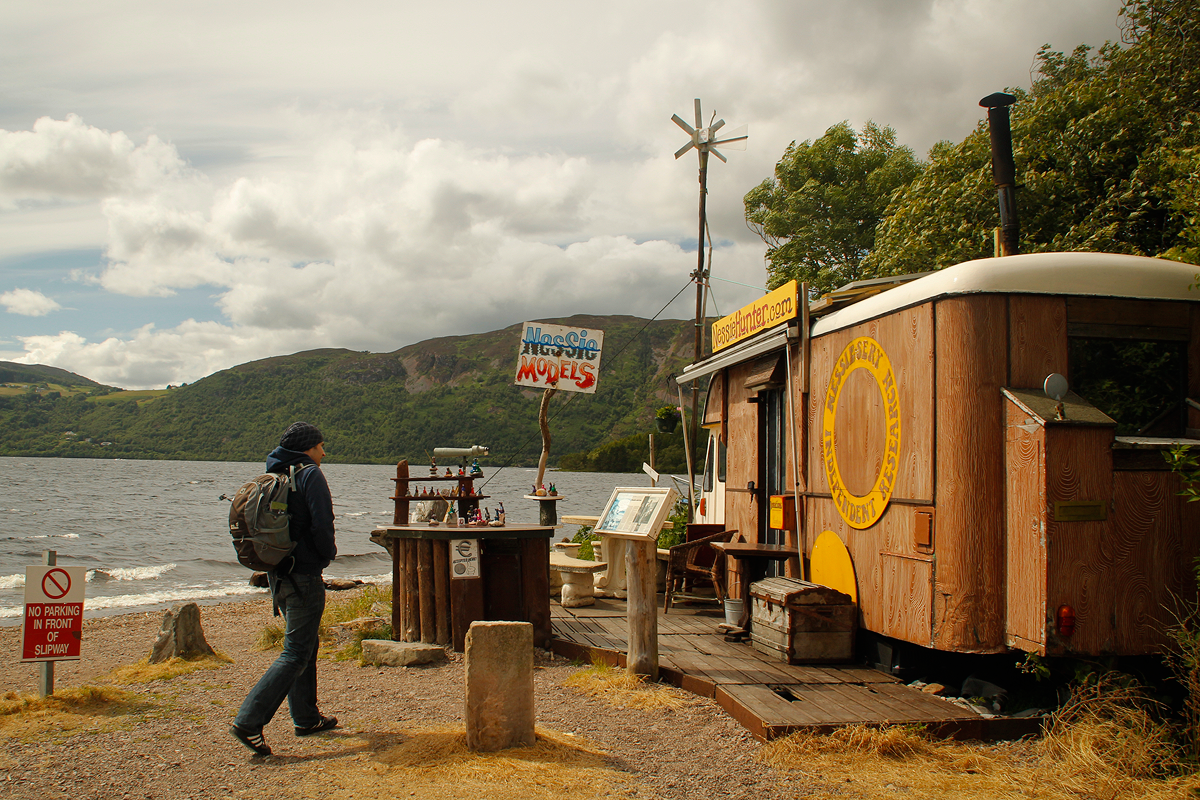 After enjoying the view we started to look for our Bed & Breakfast, called the Antfield Guest house, close to the lake. The road passed the lake until we had to turn left and left the last sign of civilization behind to follow a bumpy path through the fields. Surrounded by rural idyll we reached the house, between cows and horses. We had a lovely decorated room and our first original scottish breakfast, with every greasy sin you can imagine. We loved staying there.
Nachdem wir eine Weile die Sicht genossen hatten, fingen wir an nach unserem Bed & Breakfast zu suchen, dem Antfield Guest House, in der Nähe des Sees. Wir fuhren am See entlang, bis wir links abbiegen mussten und das letzte Stück Zivilisation hinter uns ließen und auf einem holprigen Weg durch die Felder fuhren. Umgeben von ländlicher Idylle erreichten wir unser Ziel zwischen Kühen und Pferden. Wir hatten ein liebevoll eingerichtetes Zimmer und am nächsten Morgen unser erstes echtes schottisches Frühstück, mit jeder fettigen Sünde, die man sich vorstellen kann. Wir fanden es wunderschön dort.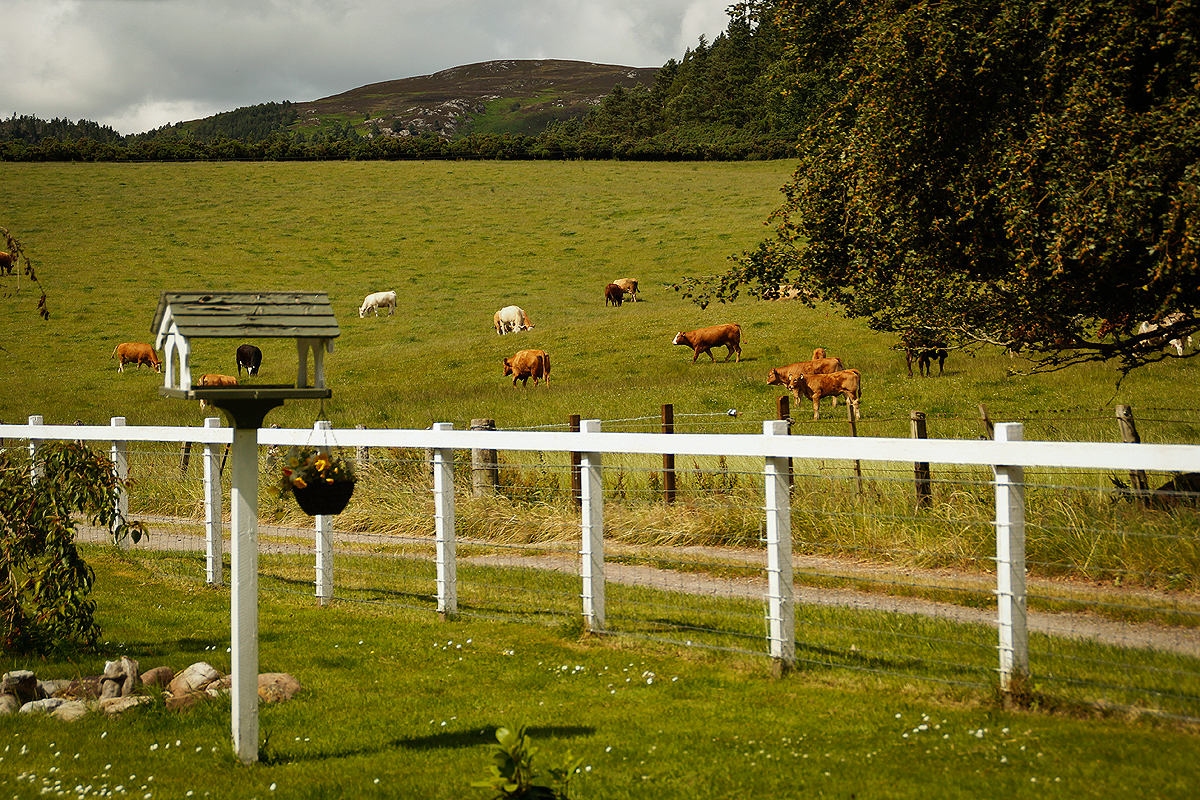 ⚜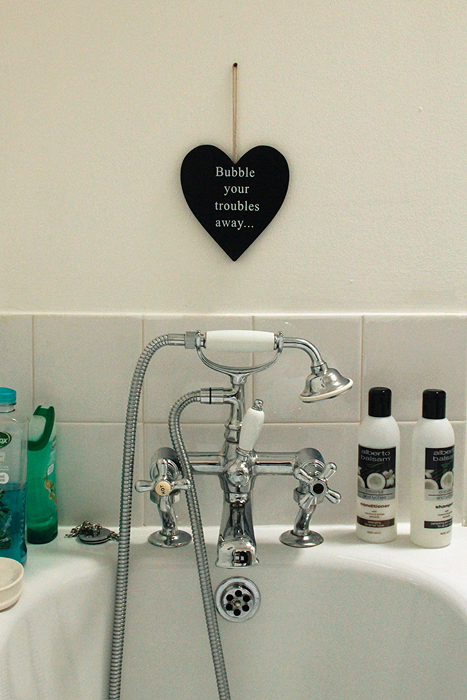 ⚜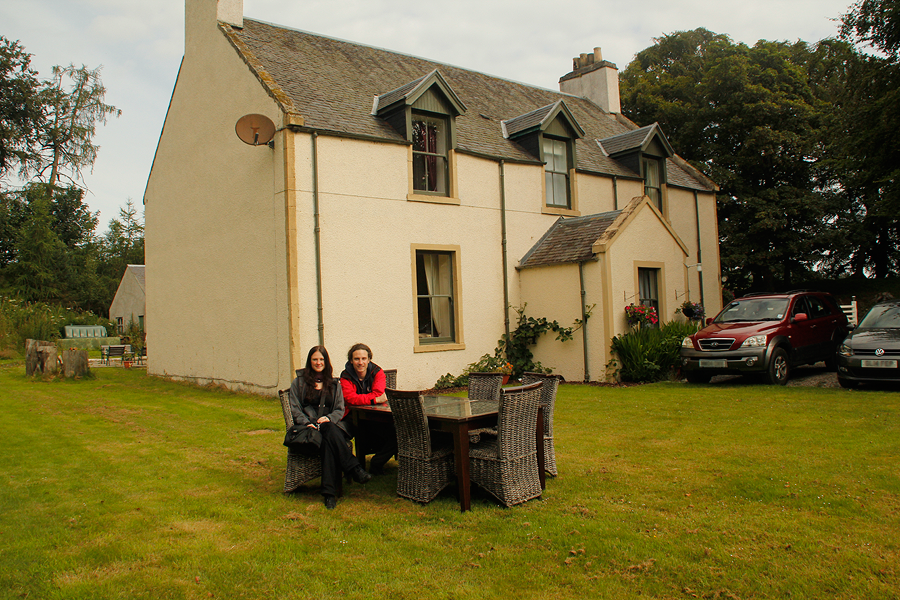 Tourists...

The next day we went to explore the lake - stay tuned, it´s getting spooky!
Am nächsten Tag gingen wir auf Erkundungstour am See - bleibt dran, es wird gruselig!
Part 1: Scotland Roundtrip I - Dunnottar Castle [EN/DE]
Part 2: Scotland Roundtrip II - Aberdeen [EN/DE]
Thanks for reading! | Danke für´s Lesen!
---
Hi @steemitworldmap! Is there a chance to add two locations to one post? I tried and now it doesn´t work at all ;)