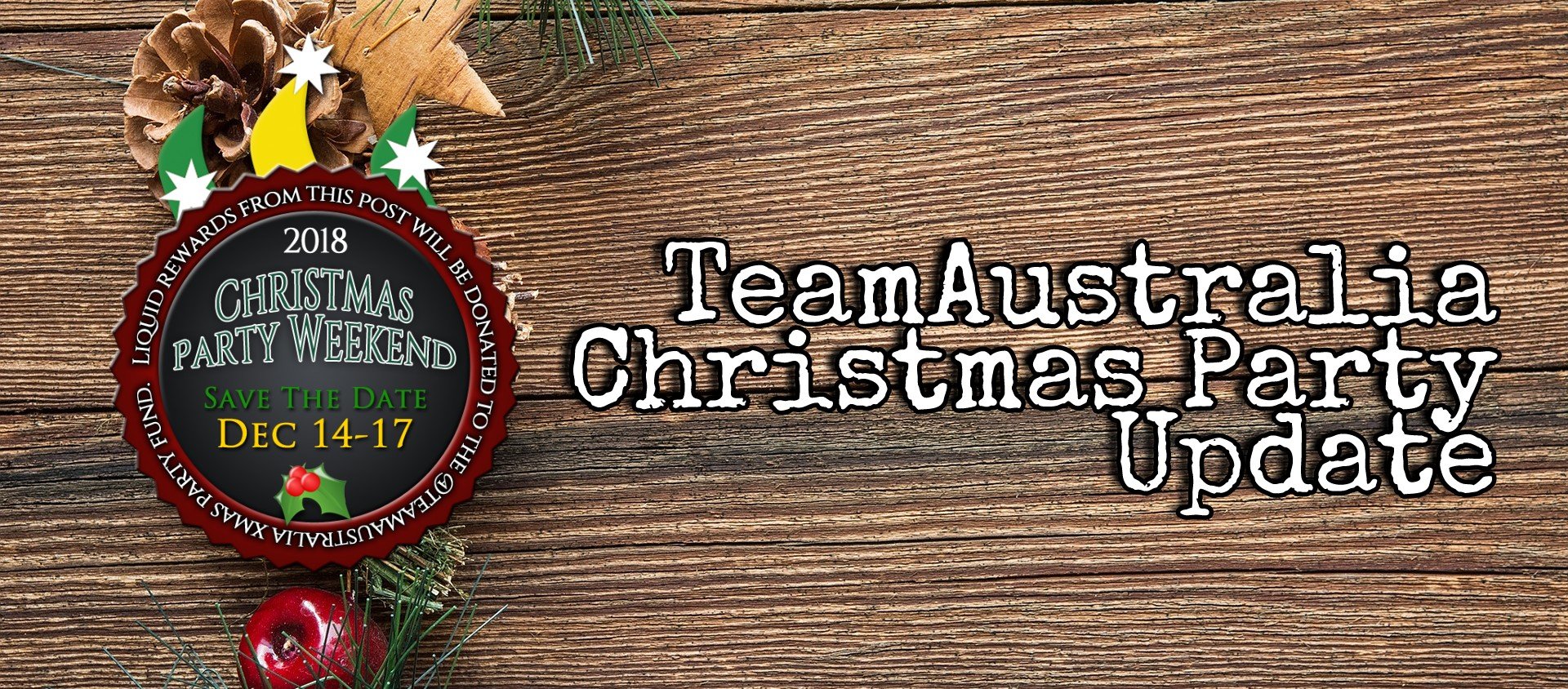 Hey Team!
Those who aren't aware, we will be having the Team Australia Christmas Party in the Blue Mountains, NSW this year. (Yay!) We, @mattclarke and I, have been organising details for a couple of months now and thanks to his and @ausbitbank's generosity, we will have a Team Australia party house in Katoomba to accommodate all those travelling up for the event.
Baller House (the party house) sleeps up to 13 and considering this, I have been trying to find a way to transport everyone to and from Baller House to mine for the party and today, I'm happy to say I received the best quote yet.
But before I get into that here's the party details so far.
2018 Team Australia Christmas Party
December 14 to December 17 2018 | Blue Mountains, NSW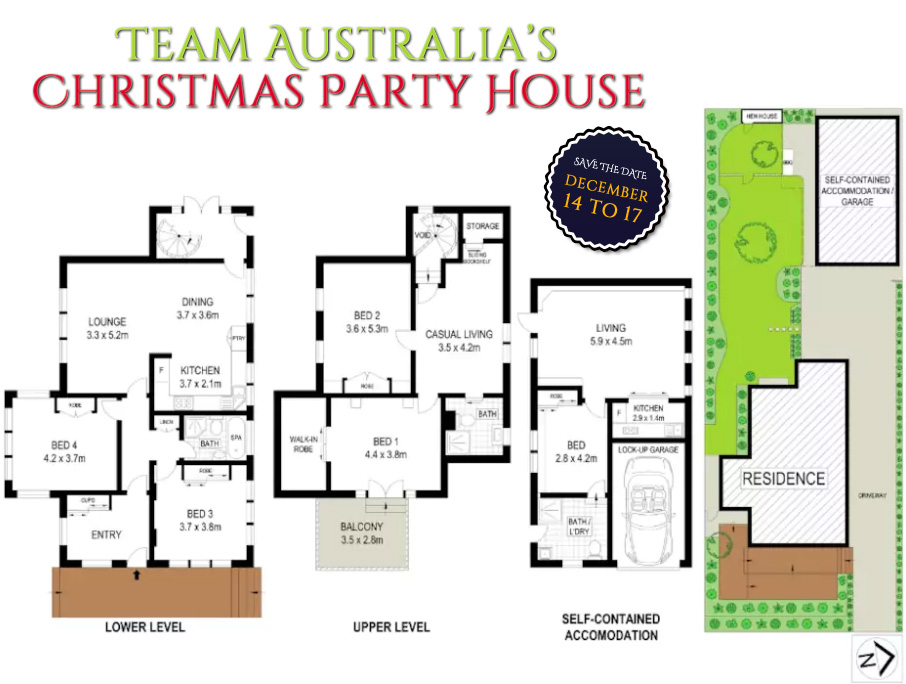 Previously
Caterers
Hangree // Blog👉 Hangree Catering | Blue Mountains, Australia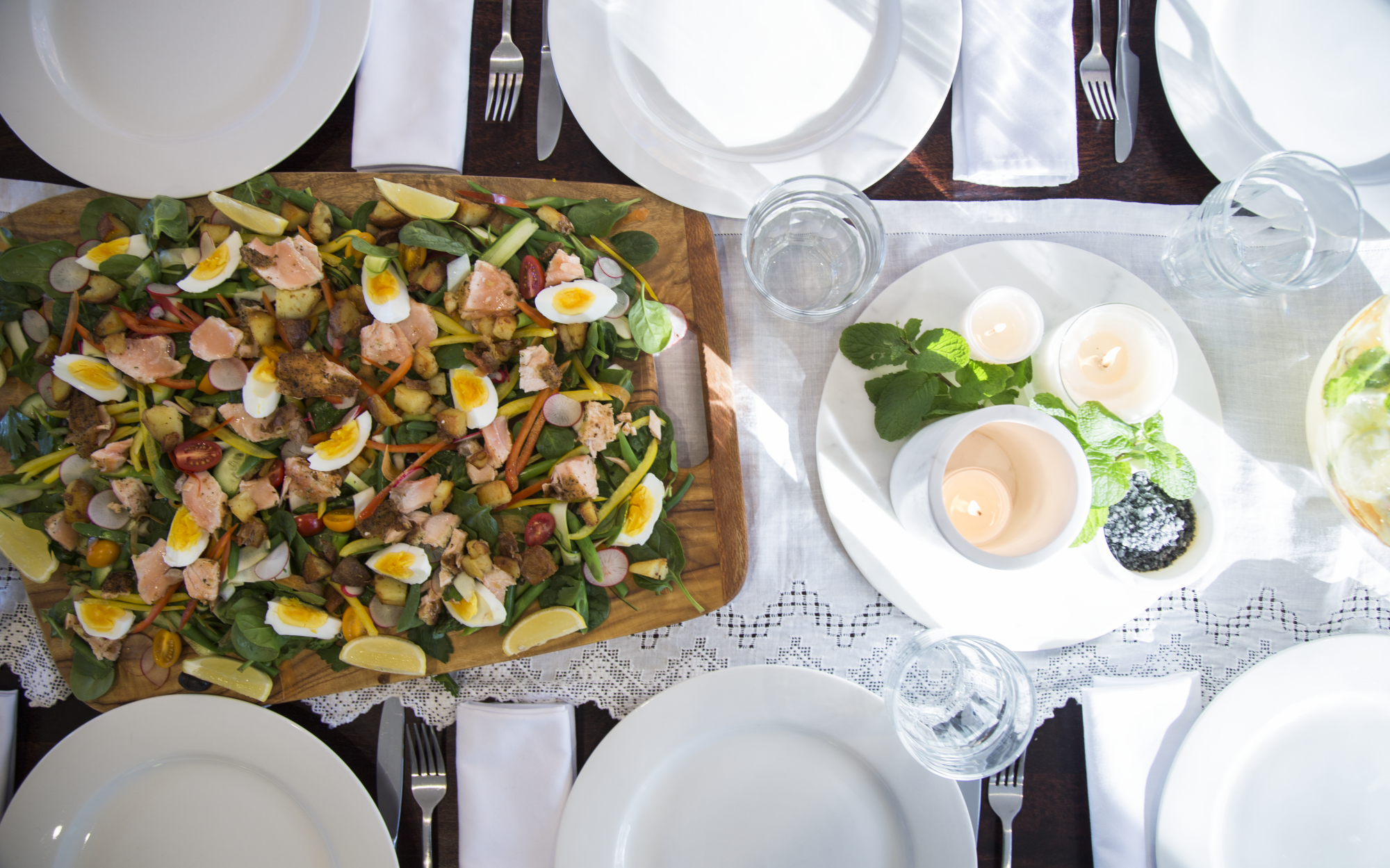 Source
For ages I've been trying to decide do we sit down, do we roam, what's the best option? I kept trying to visualise the flow of people and realised I was approaching this wrong. I didn't consider the weather. Summers up here can get really hot sometimes, so in the end logic won out. It doesn't make sense to have a sit down setting with hot food on a hot day so grazing table it is!
Here's what I'm thinking
From Hangree (approx. $200):-
(Vegan Salad) Roasted beetroot, sweet potato, orange, radish, dutch carrot, almonds, spinach and honey mustard vinaigrette
(Vegan Salad) Maple sweet potato, cranberry, couscous, pepitas, green bean and caramelised onion
(Salad) Caesar | Crispy bacon, poached chicken, parmesan, croutons, soft boiled egg and mayo
(Salad) Crispy pork and asian noodle w peanuts, fried onions and chilli soy dressing (GF, DF)
Others (approx. $150):-
Antipasto Platter + Vegan Platter
Fresh Fruit Platter
Donut Tower from Krispy Kreme
Assorted Vegan sweet pies/tarts from Mountain High Pies (unless I can find someone who makes a really good vegan cake.)
= $350 for 28 people not including drinks.
Drinks is for another post later down the track.
Transport
Transport has been a tricky one to sort out. I was not expecting the prices I was getting with the cheapest at $500. Luckily I received a quote from TCP Day Tours which was awesomely human of them.
$360 for mini bus transfer, return for 12 people. That's $30 per person! Only $5 more than if everyone caught a taxi in batches. And at least this way you know the mini bus will be there in time. Our taxis up here are kinda slow, one time the driver forgot we called and we were waiting at the front for an hour.
I also inquired if the price is based per head just in case we don't need 12 seats.
Now, I'm not sure how we're covering transport, I was thinking it'd come out of the entry fee, but didn't account for those coming who won't be needing transport. Id we're not including transport in the entry fee then I reckon we can allocate that $360 towards drinks/alco.
There's also the "we can have the party at Baller House" option (to be confirmed with Slav)... If it means saving a heap of money, maybe we can find another option and put that $360 towards it.
Thoughts?
Party People
Attendance is something I need to work out too as that will determine budget for food and activities. I took the liberty of tagging a few of you that I know are either interested, may be interested, I'm hoping will be interested or generally in NSW.
Please let me know if you're in, out, undecided, bringing a plus 1 - or if you will need accommodation for the night so I can take you off/keep you on the list.
🏡 = Booked in at Baller House
There is also the the "Tent City" at my place option and I still have a spare room available.
I'm pretty sure next year's TA Christmas Party will be in Adelaide next year so all of us in NSW might want to grab this opportunity to party.
So now I'm waiting to hear from Vanessa about vegan canape options and waiting to hear about the mini bus, deposit, book by etc.
We're slowly getting there! Team Aus please share this post and get the word out. It'd be awesome to see you all at the party!
Happy Friday Steemit!