Spaminator Needs Your Help
Spaminator is a project headed by @patrice and aims at flagging blatant post and comment farms. These farms use bot to upvote otherwise totally worthless content most often than not also created by bots.
The Spaminators
Spaminator was created 4 months ago and aims to flag those posts and comments farming to 0$.
Those posts and comments are more often then not easy to identify as part of spam farming due to receiving an unusually high amounts of votes. Their payouts aren't necessarily huge payout but in the end they add up.
Those spam farms usually transfer those gain to one account before transferring them all to an exchange giving further indication these accounts are all parts of spam farm.
Flagging those posts and comments to 0$ redistribute the rewards to the reward pool benefiting every author equally.
Spaminator Is Looking For Steem Power Delegators
Patricia aka @patrice (yes she's a girl) is well equiped to flag those accounts. I've talked to her for hours on end for the last 2 weeks in a quest to learn more about her project's aims and needs.
I was blown away to learn through one of her post that there was known farmed post that would received there reward because she didn't had enough Steem Power to flag these posts.
I and others help her with flagging some posts and comments but there was a lot and it was a consumming task which I felt needed automation as much as possible. The whole project and automation part are getting better.
Three day ago she told me that there was around 220$ worth of reward pending for those farms. A lot more have been taken in the past by such farms and thing risk getting worst if they aren't opposed.
I've calculated that around 40,000 Steem Power would be needed to flag those 220$.
I've already delegated 5,000 Steem Power to @spaminator. We are looking for an additional 35,000 Steem Power.
People with small amount of Steem Power or that aren't a witness should probably keep their Steem Power to themselves. This community request is mostly aimed at large SP holders and witnesses.
Looking For Wide Support
To ensure the project as a wide support, I would rather see 40 persons delegating 1,000 Steem Power rather than a smaller number of people delegating larger amount of Steem Power.
Delegating Steem Power to @spaminator will also help @patrice getting payed for her work.
@pfunk and @fubar-bdhr and me are helping @patrice with this project.
Supporting Patricia's Work
She is currently publishing daily report about what she flags. This project will evolve as needed and she will keep the community up-to-date on the project.
Patricia is doing a very valuable work for Steem. She's also a very important part of @steemcleaners.
I have supported Patricia with upvotes and made her one of my best paid author since I read her post: "A Day in My Life on Steemit".
I'm roughly 14 hours into my day if my math is right. Some days I think I should just set all my clocks to UTC time. A good 11 of that I have been here on steemit working and writing this post.
Not every day is like this. If it was I think I'd quit. Seriously.
Like I said, Patricia's work is very valuable for Steem and I fully support her.
People who want to support the project can help by supporting @patrice's posts and approving @patrice's witness.
100% of the reward from this post will go to @patrice.
Steemcleaners
@steemcleaners was created by @anyx and now @pfunk, @fubar-bdhr helps with the project. All 3 operate a witness.
I fully support @steemcleaners. That being said, I see copyrights laws as having a negative impact on human society but I support the work of Steemcleaners which oppose people posting content without proper attribution.
Taking A Stance Against Spam Farming
I could have asked privately for people to delegate SP to this project but I choose to do it publicly instead and give this whole issue and the people working to curtail it the highlight they deserve.
For those who will be delegating Steem Power to @spaminator make sure to look at how much Steem Power as been delegated already. I'll be updating this post with how much everyone is delegating as those delegation are received. Thank you in advanced.
For those who think posts and comments farming are a bad thing and would prefer to see those reward going back to the reward pool, just make sure to consider supporting the witnesses who support this project.
Supporting the witnesses of those who support spaminator and mentioning this in the comment will send a direct message to other witnesses and will definitely help make Steem better.
Delegation To Spaminator
Time Delegation
@patrice -> Vote for witness
@fubar-bdhr -> Vote for witness
@reggaemuffin -> Vote for witness
@nnnarvaez -> Vote for witness
@anyx -> Vote for witness
@pfunk -> Vote for witness
Account M Vesting Shares
@xeldal 10.627 -> Vote for witness
@teamsteem 10.478 -> Vote for witness
@ausbitbank 2.088 -> Vote for witness
@finnian 2.055
@cheftony 1.082
@justinashby 1.029
@netuoso 1.027 -> Vote for witness
@steevc 1.0
@drakos 0.616 -> Vote for witness
@nettybot 0.513
@gohba.handcrafts 0.32
@mahdiyari 0.309
@shello 0.205
@crimsonclad 0.205
@awesomianist 0.205
New Witness Server
I've set up a new dedicated server for my witness. This is now my primary witness and my vps is now my backup witness. Conductor is set so in case my primary node goes offline my secondary node should take up the relay after 10 missed blocks in less than 24 hour. I haven't missed a block in more than a month.
My witness now rank #32. I'm very grateful to everyone. All this support is really pushing me to become a better person and do more for others.
My Next Post
I've felt it being born in my soul 2-3 days ago. I should conjure it up on paper in the coming days. I can't wait to see what will come out. I recommend reading my previous post for anyone interesting to learn more about me.
I've been enjoying life and I look toward giving back as much as possible.
Getting Better At Basic Video Editing
Thanks to @liondani for connecting me back with this awesome song. (Youtube)
For some reasons I had issues with video quality.
Approving My Witness!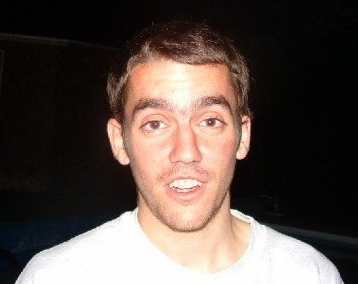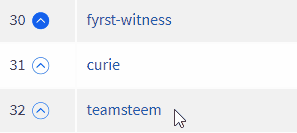 Would you consider voting for my witness to help us Steeming the world we all long for? https://steemit.com/~witnesses
Thank you for reading and for commenting! I read all comments and appreciate them all except the spam obviously!
Steem 101
The Chats!
Good To Know
Shared On