Can you find yourself? I tried to represent every one of the amazing people I've met on this journey...
...which began exactly one year ago today; a journey that would change the course of my life forever.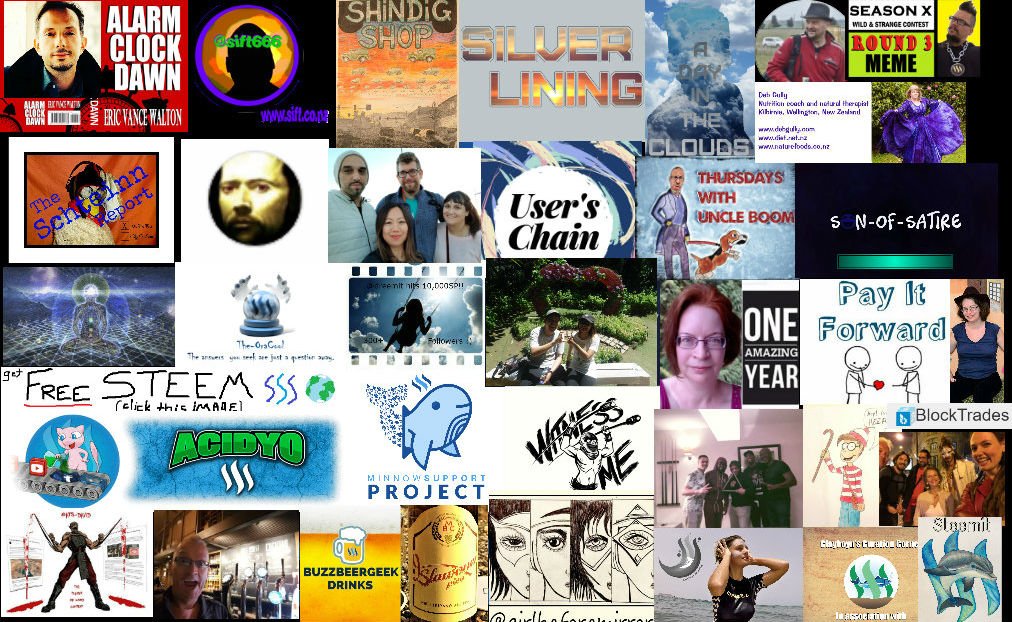 That statement may sound dramatic to some, though I think most who have been on this platform for some time know exactly what I mean. There is no place like it in cyberspace, nothing that even comes close to comparing.
When I think back to those first couple of months, or 'the honeymoon' period, I'm overwhelmed by memories of a whole new world that had opened up to me. Admittedly much of that time I spent with rose-colored glasses on, noticing only the best of what this platform had to offer...which was pure magic.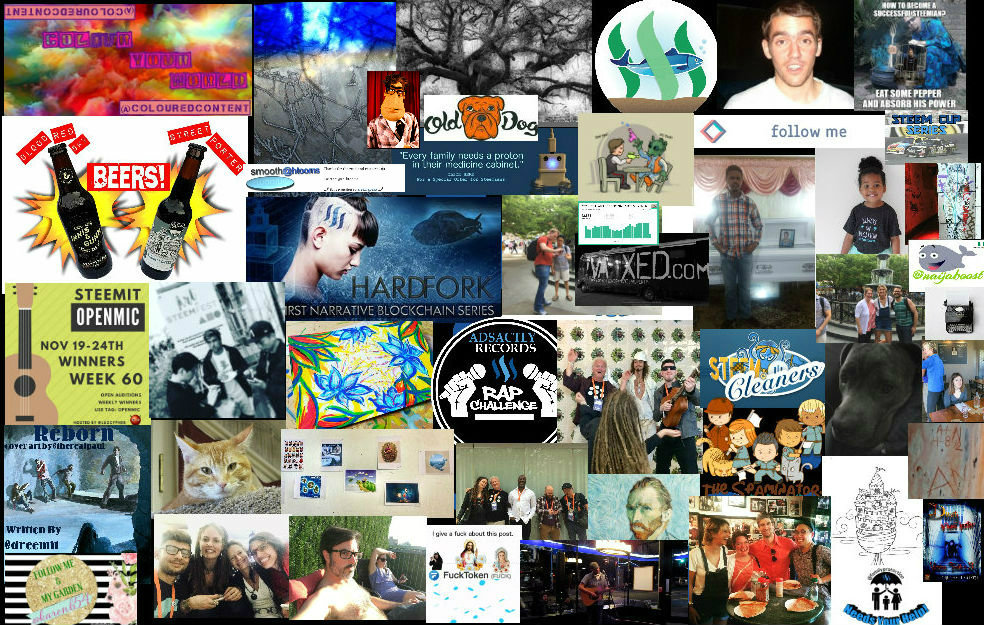 I remember the first day with the vividness that is reserved for only the most special times in life. The first time I rode a bike without training wheels, the first time I drove a car by myself, my first big crush, my first kiss, the first time I laid eyes on the love of my life and the day I married him, seeing my babies for the first time. The first book I ever finished...which is what ultimately led me here.
I found myself lost in a brave new world, of art and fiction, travel and music. From the serious to the hilarious, the beautiful to the eccentric. Contests and movies, controversial and conservative, philosophical
and alternative, crypto and sports. Poetry and photography, nutrition and food... and of course, all things steemit.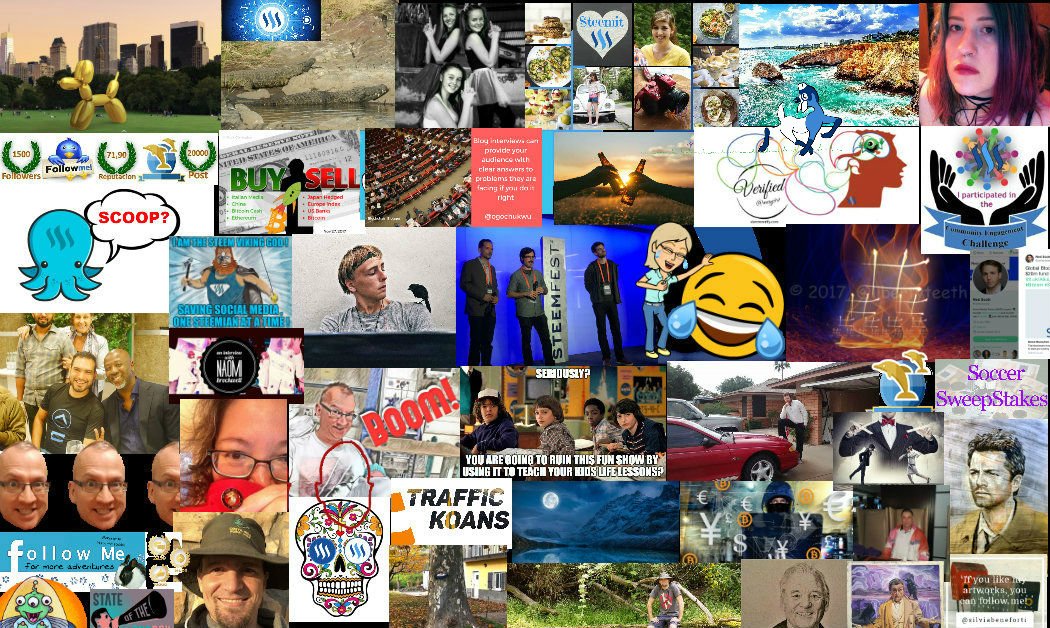 From the US to Australia there were people from all points on the globe and all walks of life with every interest imaginable on display.
My husband says "In the end it's about the people you loved and the places you saw". Steemit has contributed to both of these immeasurably, and I'm certain it will continue to. What an incredible journey it has been, and I look forward to many more anniversaries just like this one.
Please enjoy the Steemit Song by the awesome @verbal-d
https://www.youtube.com/watch?time_continue=1&v=_L2-H4g3IXk
And his new bitcoin song!
https://www.youtube.com/watch?time_continue=2&v=jd-qSKOW8Ek
My sincerest apologies if I missed anyone, I love you all!

Generously created for me by @son-of-satire
Have you filled your witness votes?
Check out these passionate and competent souls: @teamsteem, @steemgigs, @ausbitbank, @aggroed, @roelandp and @dragosroua; then go to https://steemit.com/~witnesses
If you don't see their name, simply write it in the empty box at the bottom of the page.
To better understand what a witness does read @dragosroua's post Witnesses: What they are and why you should care