I'd like to begin by wishing everyone a happy 🍀 St Patrick's Day 🍀
I work as the Cook at an After School Hours Care facility and we decided to celebrate St Patrick's day early so the kids could do something fun after school on Friday.
My contribution to the festivities involved cooking a green shepherds pie to serve at afternoon tea time (I don't even know if shepherds pie is actually traditional Irish fare but it was requested by a co worker so of course I obliged).
Green mashed potato was a slightly befudling first for me so I thought I would share and see if anyone else wanted to share any wacky or amusing St Patrick's Day stories 😊
Thanks for reading.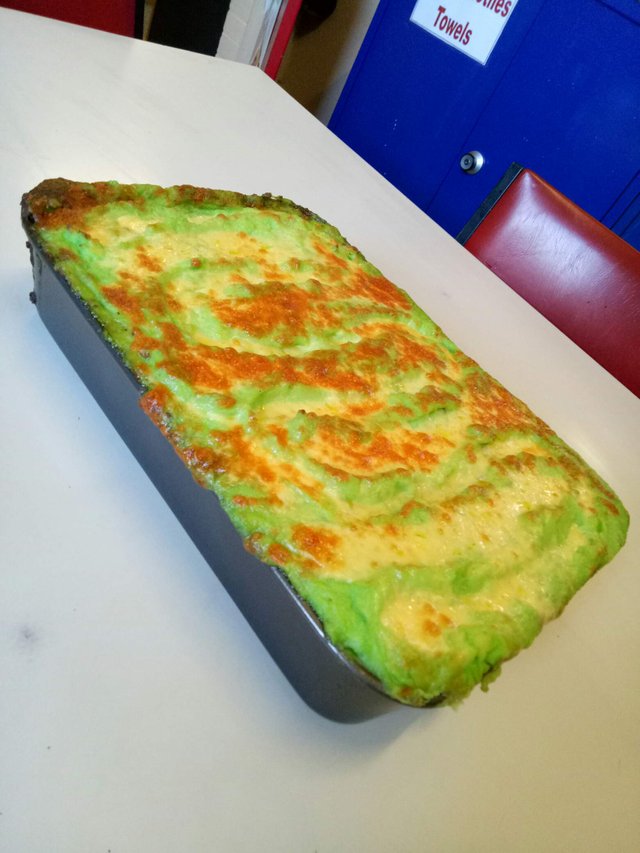 Posted using Partiko Android