I have been working on the 250 New Minnows in a Month Event for over a week now and it's been an eye opener for me in so many ways.  One of the things that has stood out to me a lot is the accounts holding liquid STEEM/SBD.  From talking with some of these accounts, one of the reasons for holding liquid is not knowing the benefits of Powering up
With that in mind I have put this quick post together to out line 11 Reasons to Power UP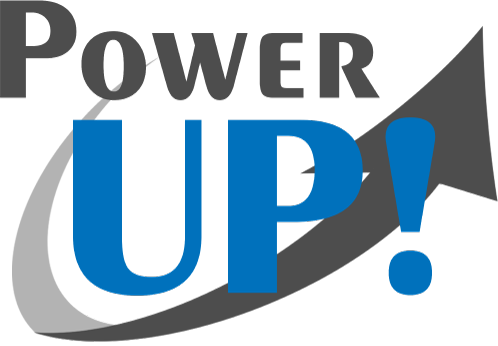 11 Reasons to Power UP
Accounts with 500STEEM POWER or more make up only 1% of all STEEM wallets.  If you power up to 500 or more STEEM POWER, it will put you in the top 1% of STEEM POWER holders
If only 300,000 people held 1000 STEEM POWER each, under the current supply, there would be almost no liquid STEEM available. Having 500 STEEM POWER puts you half way there.
Becoming a minnow gives you a voting slider on Steemit.com.
Becoming a minnow is a personal achievement and milestone for many.
Powering up increases the value of your vote. 
Powering up increases the stake you hold in witness voting.
Locking liquid STEEM into STEEM Power makes STEEM a scarcer resource and in turn should help the price as long (as there is demand.)
Powering up shows other STEEM users that you have long term intent and confidence in STEEM
Powering up gives the STEEM ecosystem time to grow and flourish.  Remember, STEEM is rather new in the general terms of things.
Powering up is investing in your future.
 Part of the newly created STEEM each day is shared with STEEM Power Holders.  Powering up STEEM now will return you with more STEEM in the future.
Have you more reasons you can add?  Please do comment below and share them with us.
Looking for some motivation to Power UP
If you have STEEM Power of less than 500 you can join the Redfish Power Up League
If you have STEEM power of more than 500 you can join the Minnow Power Up League
Want to learn more about STEEM?  Take this FREE video course – Understanding the STEEM Blockchain economy
Shameless Promotion
Like what we are doing?  Dont forget to vote for @steemcommunity as your steem witness.  You can vote for our witness using SteemConnect here: https://steemconnect.com/sign/account-witness-vote?witness=steemcommunity&approve=1