Making 250 New Minnows in a month has been underway a week now and what a busy week it has been.  If you missed this announcement post, please do catch up here.  In effect we want to get 250 redfsih accounts to become minnows within a month by helping and supporting them so we can strenghten STEEMs middle class.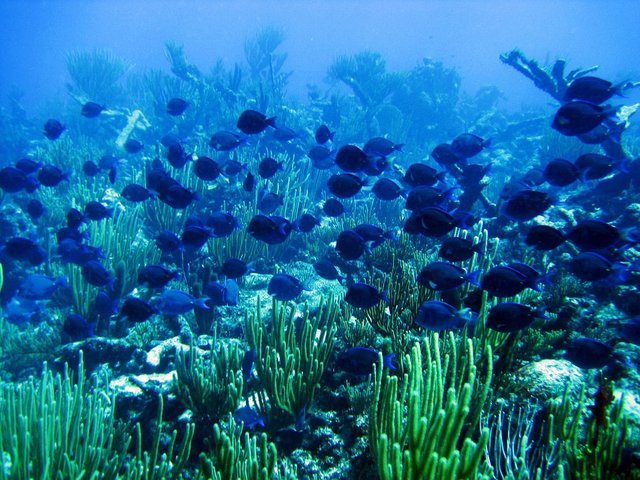 In this time our team have reviewed and contacted, directly on and off the block, 219 unique accounts.  It is non-profit for the team and each of us involved are dedicating our time as we believe making a stronger middle class is for the benefit of STEEM as a whole.  In the first week, we have already spent countless man-hours on this project. This is a massive outreach, something I don't think we have seen on STEEM before to such scale. 
Some of the accounts we reviewed and contacted need a boost in votes to get them over the line and some of them have the liquid funds available and need encouragement to power up.
Of the accounts that need a boost in votes, we are asking them to do an opt-in post.  Opt-in posts are by invite only.  We have been taking nominations and vetting all the accounts that we invite.  The general criteria are 425+ SP ( and less than 500 as its Minnows we want to make), are not powering down and want to hold and sustain minnow status.
Current Accounts to Support
The following accounts have opted in and I hope that you can show them some support.  There are 20 accounts below.  If you could give each of them a 25% strength vote today, you will only use the equivalent of 5 full votes.
Results and Findings after week 1
We started with 9224 Minnows.  There are now 9226 Minnows.  Since we started this a week ago 30 redfish have now powered up to minnow status.  We have 30 new minnows, only 220 left to go.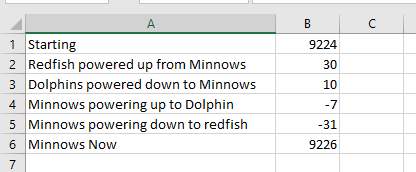 We can not take credit for all 30 of these and we are expecting our curve to be left tailed (unlike the rest of steems curves which all seem to be right-tailed).  Many of the accounts we are boosting need 50 or so SP to become minnows and this won't happen in a week.  But we are building momentum and when payouts are claimed for last weeks posts, we should start to see some changes.
A very interesting observation is the minnows powering down to redfish.  To reach a target of 10K minnows by the end of the year, we need to be making more new minnows than minnows powering down.  We understand people need to eat and many want to use their fund, however for the steem blockchain to grow and have time to flourish, we need more people powering up than down.  
We hope our new minnows have a long term goal and wish to sustain a status of Minnow moving forward, breaking part of the power down cycle.  However, the impact of this will not be seen for some time and only time will tell if it worked.
The Team.
A big shout out and massive thank you to all of the team that has given up their time for this.   @paulag, @steevc @hitmeasap, @niallon11, @slobberchops, @cryptoandcoffee, @blanchy, @pennsif  @erika and @melinda010100
How you can support.
Keep an eye for our updated list of supported accounts and send votes where you can.
Follow @tenkminnows trail on steemauto
Follow @tenkminnows guild on steemvoter
Delegate to @tenkminnows
This is a month long event that will end on the 5th April.  We are looking for support for 1 month only.  Lets make 250 New Minnows in a month. 
 Shameless Promotion
Like what we are doing?  Dont forget to vote for @steemcommunity as your steem witness.  You can vote for our witness using SteemConnect here: https://steemconnect.com/sign/account-witness-vote?witness=steemcommunity&approve=1