Our new SteemBluePages directory!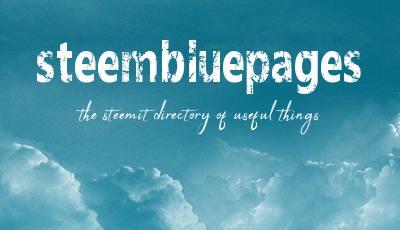 Hi everyone, we're happy to announce our new @steembluepages directory, where we'll be listing everything useful on the evolving Steem blockchain as regular weekly posts.
We hope the @steembluepages will help add more context to the Steemverse, while highlighting the very best services, innovations, and resources to be found on the platform.
Visit @steembluepages for the full listings!