ShopinBit.de - Germanys First Crypto Only Store: Now on Steemit!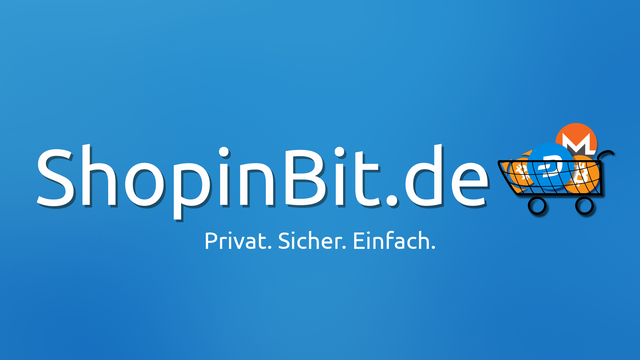 🇬🇧
Dear Steemerettes and Steemers,
we finally made the jump to decentralized Social Media and proudly present our contribution to Massadoption of Cryptocurrencies in Germany;
Forget Vouchers. Use peer2peer currency without middlemen. Just as Satoshi envisioned it.
Currently we only ship to Germany, but that will change... very soon....
Our Site doesn't use any kind of tracking, there is no registration and all your personal data will be automatically deleted after 30 Days.
🇩🇪
Liebe Steemerinnen und Steemer,
wir sind nun auch auf dezentralisierter Social Media unterwegs. Wir freuen uns euch unseren Beitrag zur Massentauglichkeit von Kryptowährungen in Deutschland zu präsentieren;
ShopinBit.de - Deutschlands erster Kryptoexklusiver Onlineshop
Gutscheine waren Gestern. Nutze Peer2Peer Währungen ohne Mittelsmänner. Genau wie Satoshi es sich vorgestellt hat.
Derzeit liefern wir nur innerhalb Deutschlands, doch das wird sich sehr bald ändern.
Wir verzichten auf unserer Seite auf jegliche Art von Tracking. Es gibt keine Registrierung für ein Kundenkonto und alle persönlichen Daten werden nach 30 Tagen automatisch gelöscht.
What are you selling? / Was bietet Ihr an?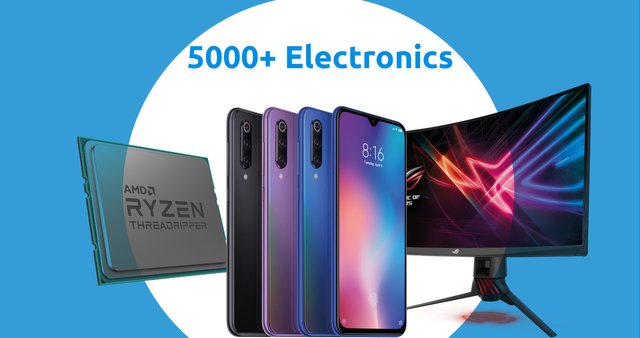 PC Hardware, Smartphones, Tablets, Displays, Beamer and more...
PC-Hardware. Smartphones, Tablets, Monitore, Projektoren und mehr...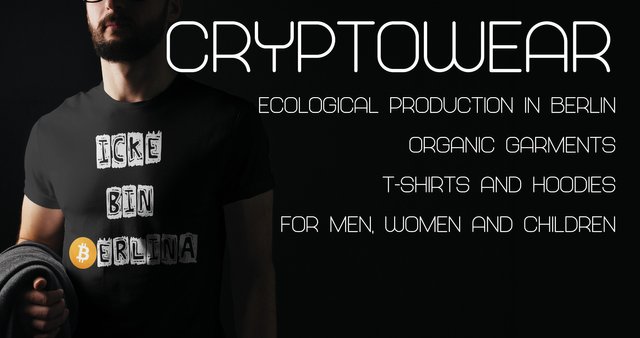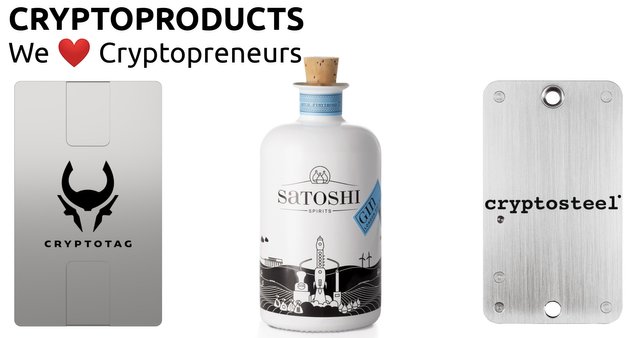 Paying Suppliers in Euros is not good enough. We are working on getting all our suppliers on crypto.
That's why are very proud to pay our Cryptopreneurs in Crypto. We currently have 3 fully crypto funded supplychains and more to come!
Lieferanten in Euros zu bezahlen ist nicht gut genug. Wir versuchen auch unsere Lieferanten von den Vörzugen der Kryptos zuüberzeugen.
Daher sind wir besonders stolz darauf unsere Kryptopreneure in Kryptos zu bezahlen. Wir haben derzeit drei auf Krypto basierende Lieferketten und erweitern diese bald!
Which Cryptos do you accept? / Welche Kryptos nehmt Ihr denn?
We are focusing mainly on payment coins:
DASH - get's free shipping if your order exceeds 20,-€ + InstantSend and PrivateSend support
All other Cryptocurrencies get free shipping after 250,-€ (CRYPTOWEAR and CRYPTOPRODUCTS come with free shipping for all coins)
BITCOIN and LIGHTNING
BITCOIN CASH
MONERO
Wir konzentrieren uns auf Bezahlcoins:
DASH - Nutzer erhalten ab 20,-€ Gratisversand + InstantSend und PrivateSend Unterstützung
Alle anderen Kryptowährungen erhalten ab 250,-€ Gratisversand (CRYPTOWEAR und CRYPTOPRODUCTS sind versandkostenfrei für alle)
Bitcoin und Lightning
Bitcoin Cash
Monero
What do you give back to the Community? /
Helft Ihr der Kryptogemeinde auch anderweitig?
We want to further Cryptocurrency Adoption in Germany, that's why we are either sponsoring Events or talk about Cryptos. Take a look:
Our owner and founder Lawrence had the pleasure of a quick fire interview with the one and only Bitcoin Informant @denniskoray at the #BHC19 at Blockchain Hotel in Essen.
Wir wollen die Kryptowährungsadoption in Deutschland fördern, daher sind wir Sponsoren von Kryptoevents oder reden über Kryptos. Schaut mal rein:
Unser Gründer und Inhaber Lawrence hatte das Vergnügen mit dem Bitcoin Informanten @denniskoray auf der #BHC19 im Blockchain Hotel in Essen.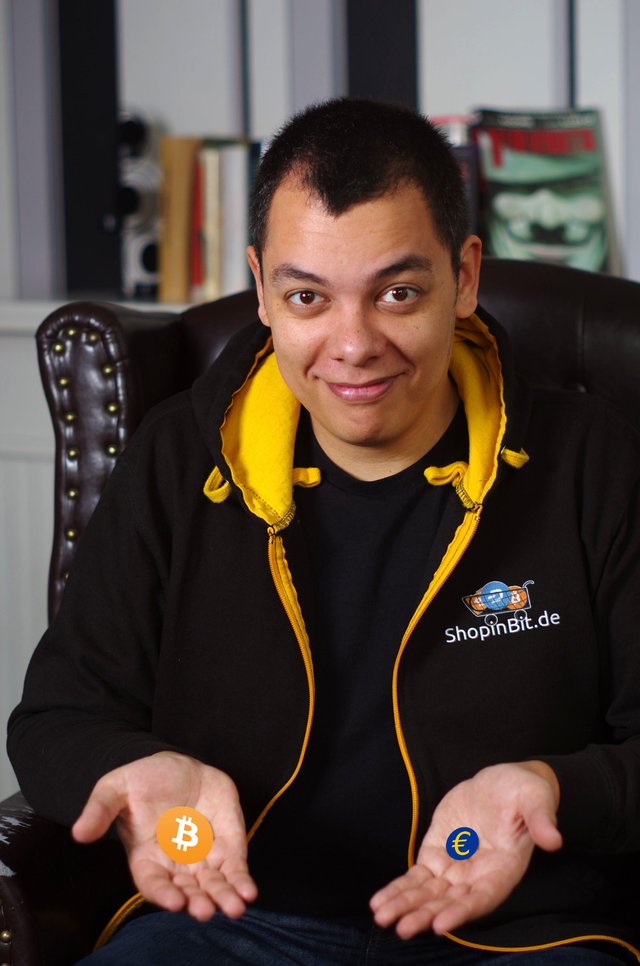 Lawrence talks to Dr. Philipp Giese in the BTC-Echo Podcast about acceptance of Cryptos from the Merchants POV.
Lawrence spricht mit Dr. Philipp Giese im BTC-Echo Podcast über die Akzeptanz von Kryptos von der Händlerseite.
https://www.btc-echo.de/podcast-bitcoin-akzeptanz-von-der-haendlerseite/
How can we stay in touch? / Wie bleiben wir in Kontakt?