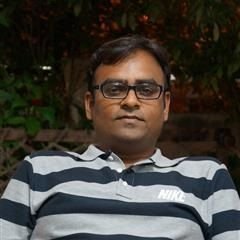 Hi to All, 
I am new to Steemit and join today, so I think I should introduce myself.  
It's my pleasure to introduce myself. I'm Manish Amrutiya from India. Currently, I'm working as CEN &SDH engineer in India's biggest telecom company. I have 14+ years' experience in telecom & network field. 
My strengths are my attitude that I like to take challenges that I CAN do it, self-motivated person, self-disciplined I am a good team player as well as has a good ability to lead the team. I can adopt to any kind of environment. I am a good listener and quick learner.
My weakness is I cannot tolerate any leniency in work.
I like music, traveling, visiting new places, and surfing on net & on long drive with friends.
I know little bit of writing & I will share my thoughts with you all on my blog page, hope you all will like.
So friend Follow me & help me to stay good on Steemit.
That's all about me.
Please Upvote & Follow me.. :)