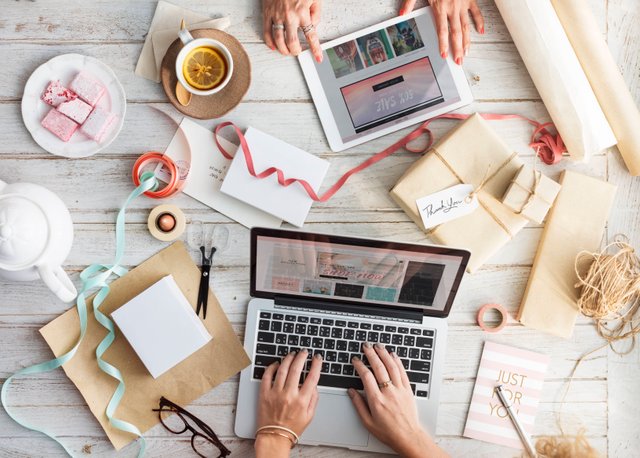 With my mum, my husband, and some friends joining Steemit and needing to write their intro posts, I am reminded that first joining Steemit is overwhelming and confusing. But if there is one post that you want to do right, it would be your IntroduceYourself because it gives people the opportunity to get to know you and who you are! People look in the tag section specifically for IntroduceYourself posts so they can see who has joined the platform and decide if they want to follow you!!
Here are a few steps you can take to make writing your IntroduceYourself easy and start with your best foot forward!
1. How to Add Pictures: 🌈 Your Introduction needs pictures. Pictures of yourself, your interests, your pets. Whatever you like! You need to use another website to generate links for your pictures so they can be added to markdown, I use imgur.com, but there are others.
To add a picture I go to imgur and click 'Add Image'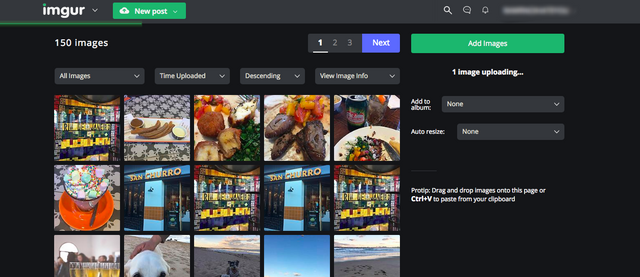 You will then need to click browse to look through saved images on your computer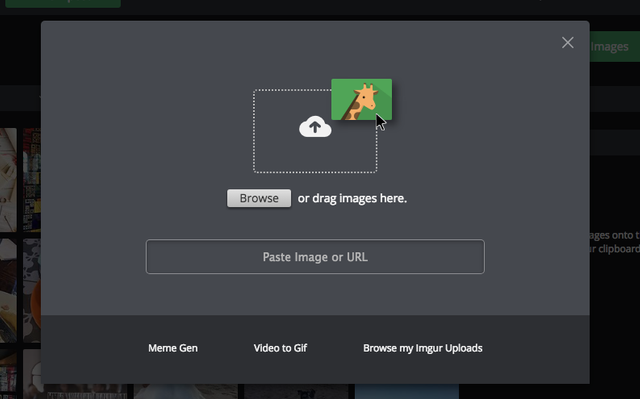 Once you have uploaded the image into imgur, click on the picture and select and copy the 'Direct Link', as you can see here is the second option.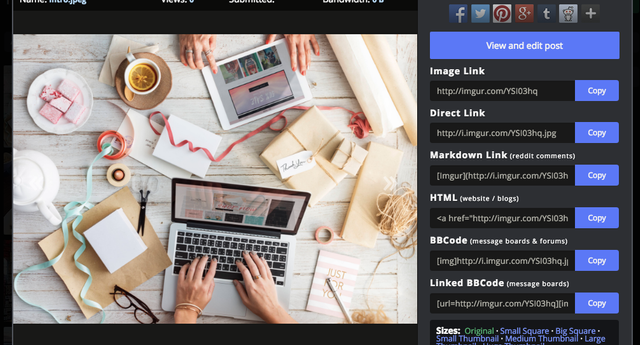 Then paste that link into markdown in Steemit, as you can see here. I add the center directions around the link to make sure the image is centered nicely.

Scroll down to the Preview section in markdown to ensure that your image is displaying properly and everything is looking the way you want it!
Imgur isn't the only option, you can also use imgsafe.org, and use this guide by @billbutler.
2. Think About The Content: 💡 It is really important for you to say who you are, what you do, why you're on Steemit, what you plan to post, etc. This is your opportunity to find like minded people who will want to follow you and be excited to hear what you have to say.
Before I wrote my introduction post I read a few other people's posts just to get an idea of what people talked about, and how they presented it, so I could do the best job possible. For inspiration, check out my introduction post.

3. Tag It Correctly: 💯 This is super important, you have to make sure the first tag for your introduceyourself as Introduceyourself exactly like this: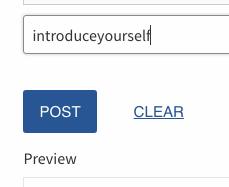 This way people can easily find you and will come and say hello!
4. Engage: 👯 Once you post your intro, you can't just switch off your computer and walk away. The same way you mingle and make conversation at a party, you will need to mingle and make conversation on Steemit - it is a social network, with emphasis on social.
Take some time that day to respond to comments your recieve on your intro. Also, if you haven't done so already, you need to look for people who have similar interests to yourself, follow them, read their content and leave them some comments so that you can start meeting people!
And Now You Are Ready To Steem On!
If you are just getting started here, I have a few other Steemit How To: posts
Steemit How To: CASH ME OUTSIDE! How to Turn Your Steem $ Into Real Money: https://steemit.com/steemit/@hannahlicious/steemit-how-to-cash-me-outside-how-to-turn-your-steem-usd-into-real-money
Steemit How To: Write a Good Post For Newbies: https://steemit.com/steemit/@hannahlicious/steemit-how-to-write-a-good-post-for-newbies
Steemit How To: Use Streemian To Follow @hannalicious and Boost Rewards:https://steemit.com/steemit/@hannahlicious/steemit-how-to-use-streemian-to-follow-hannahlicious-and-boost-your-rewards
Steemit How To: Make More Money On Your Posts: https://steemit.com/steemit/@hannahlicious/steemit-how-to-make-more-money-on-your-posts
Steemit How To: Not Only Survive but Thrive On Your First Day: https://steemit.com/steemit/@hannahlicious/steemit-how-to-not-only-survive-but-thrive-on-your-first-day
Thank You For Reading! Please Upvote, Follow and Resteem to Show Me Some Love! Reach out to me in the comments! If you have any questions, I would be more than happy to help!!