Warning: If you see something in this (or any other) post that you don't like please ignore it and focus on things that you like/resonate with and how they can help you and how we can connect on the base of liking the same things. Please don't ignore spelling, grammar or other writing and language mistakes. If you feel like it, please warn me about them in the comments.
I am really sorry for not writing for 7 months. I have been really busy. I hope that from now I will be able to write and create this community every day.
So the third indroduceyourself post is finally here...
How will community be developed?
I will post about my journey, encourage you to write about yours and we could analize them to help us find out our next step in life and make past way clearer.
I will post and share learning methods that will make learning faster and of larger quality.
I will comment on posts that I am interested in and will attract more likeminded people.
Please recommend me and each other people and interests that resonate with you and connect with like-minded people.
Our interaction will make things more clear.
As we move forward we will move from confusion and things will be clearer and the purpose of this community will be more concrete.
When will community be developed?
Even though I started it 7 months ago I hope the next few months will be most fruitful.
The more intense our communication, more will we develope.
You can comment and start discussions anytime you want.
Where will community be developed?
Mostly on Steemit.
I will also start expanding it on YouTube.
Facebook's recent actions against free speech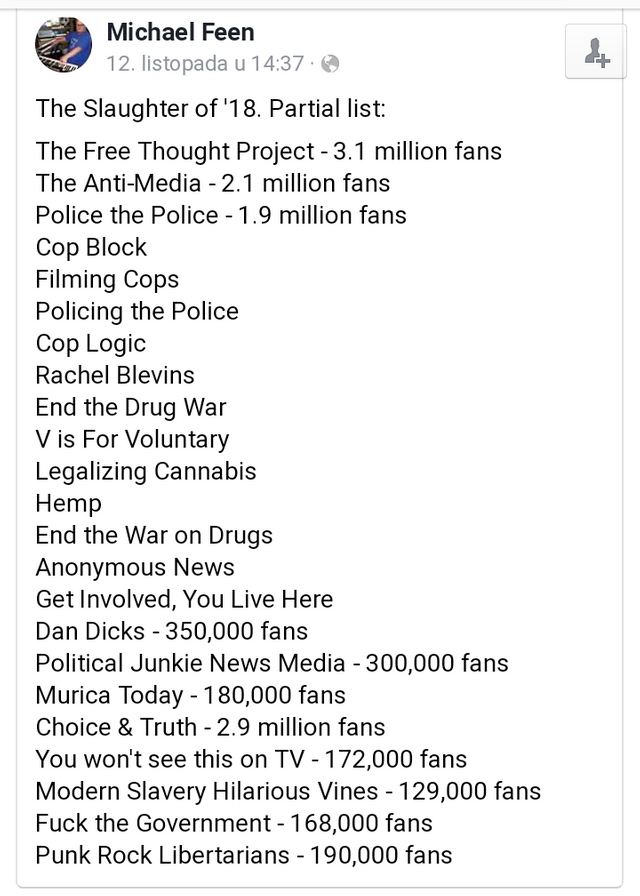 made me start boycotting it. I have even erased my own personal account after 9 years of activity.
I will do research on other liberty-friendly social media and might start expanding there.
Reason that I will still use YouTube instead of DTube, even though YT is simmilar to Facebook on free speech question, is because of YouTube's popularity and user-friendliness. As DTube, other decentralized social networks and this community develope I will stop using
YouTube. I hope it will be in the matter of months.
Today is our start. We might do something great!