Welcome to all Steemians
Hello, new friends!
(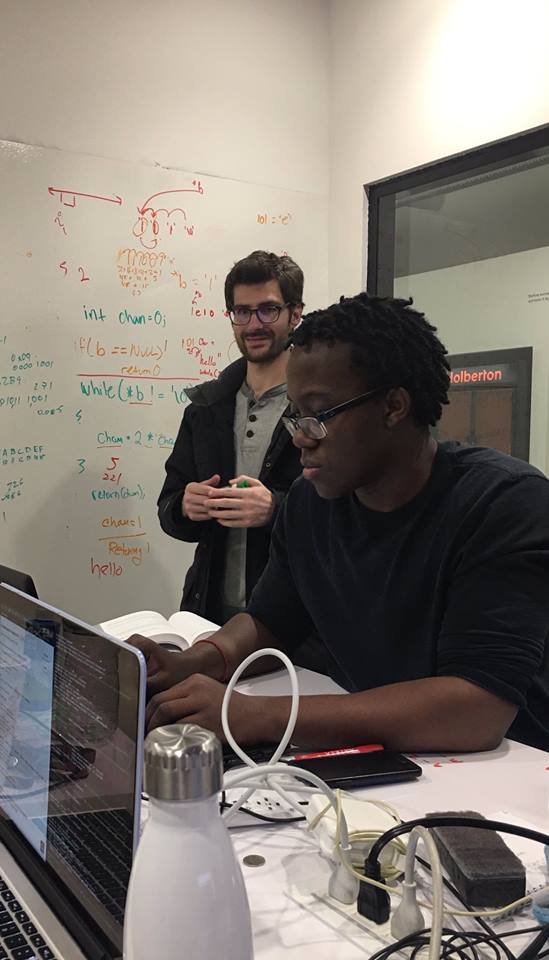 )
[I'm the guy on the computer]
I am Chris, I currently residing in Connecticut New Haven. I am currently studying to be a full stacks software engineer and I'm really into music. I play the instruments: violin, mandolin, ukulele, piano, and guitar.
Here's my Instagram link to me playing guitar. https://www.instagram.com/p/BqOtoMHFqx-/
I'm really interested in business, youtube, and cryptocurrency among other things. My reasons for creating this steemit account is to:
Present articles that steemians such as yourselves may care about
To learn to express myself in a different way
To get outside my comfort zone
I'm always looking for ways to express myself so I wanted to make a blog or something of the sort to help me develop those skills in myself and at the same time reach others. I'll probably write articles on coding in various languages, advice, and other things. If you guys want an opinion on something, let me know and I'll write about it.
If anyone knows any great tips please send them my way or if you're interested in becoming friends let me know through here or on my social media.
Thanks for reading I hope you enjoyed this first article.