Meet the HHYM & The Steem Terminal Crew - Part One, HHYM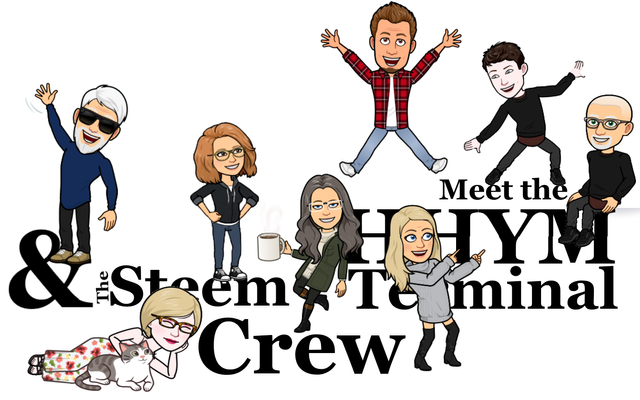 Since December 2018,
@brittandjosie
and I have been working together to bring you lists of new accounts who have posted introduction posts under the introduceyourself tag. As of today, Tuesday, April 30, 2019, we have written 91 posts introducing just over 700 new people and we have 120 members in the Steem Terminal. We are unable to count the many questions we have all answered within the borders of the Terminal, but we can say that there have been many of them. Fortunately, we have a great crew of people who have helped us answer those questions.
For those who are not familiar with
@heyhaveyamet
or the Steem Terminal, please allow me the time to tell you a little bit about them.

Hey! Have ya met… ? (HHYM) is an account where we create a daily post to provide you with introduction posts that are actually real introductions by new Steemians. Our goal is to weed out the miss-tagged and spam posts so you can find new people much easier. This enables them to be seen faster and for you to save time not having to search for those real introduction posts.
@brittandjosie
will search through the introduceyourself tagged posts and write a real comment so they know she is not a bot. It takes a lot of time and effort on her part, but it is well worth her effort because they are getting welcomed by a real person.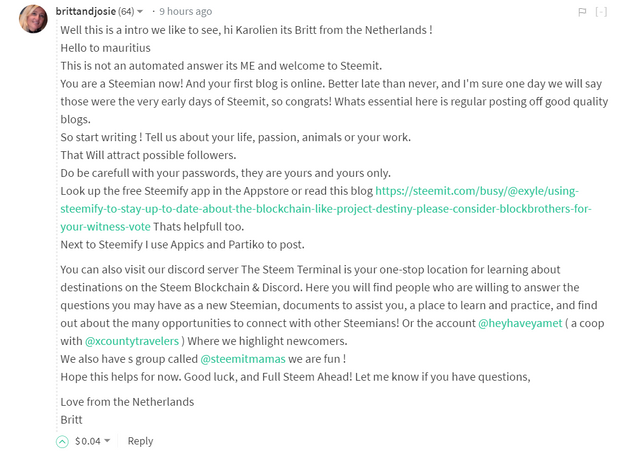 @brittandjosie
is a hard worker for sure. She manages to put up at least two posts a day, weeds through the introduceyourself tags, and is the community manager for the witness
@blockbrothers
. Not to mention that she is one of the founding admins of the
@steemterminal
.

Once Britt is finished with the day's weeding, I head over to Steemworld and find the comments she has tagged HHYM, pull up the comment and go to the original post. I then do a print screen of a portion of the post and then crop it to showcase the post. Finally, I make a link for you to go to their post and get to know them. I make sure to follow each person and give them an automatic 25% upvote. Our goal is to encourage them to share more with the community and make them feel welcome.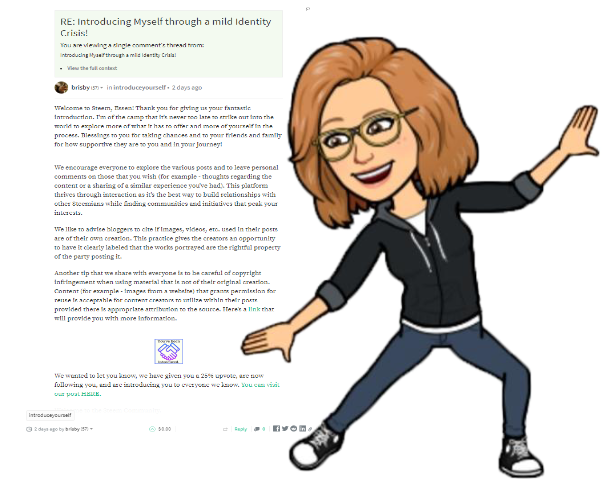 @brisby
is our follow-up commenter. She goes to our HHYM posts and visits each of the introduced new Steemians and leaves a comment letting them know they have been introduced. This is done so they can receive more real person engagement and let them know we are here to help them. One of the most important parts to this follow-up comment is that she talks with them personally and shows she is not a bot. Our belief is the more personal engagement the better the retention of the new person in the world of Steem.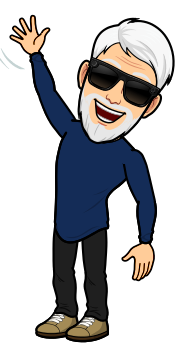 Because we are concerned with helping the new people as much as we can, we developed a Discord Server called the Steem Terminal. It is here we are able to answer real-time questions with real-time answers. This means the new people do not have to search for the answers, possibly getting information that is not current or just plain incorrect.
@jamerussell
is our point of contact man! He will visit each of the introduced people and tells them about the Steem Terminal and providing a link to the server. Yes,
@brittandjosie
has mentioned this previously, but with all the information and greetings from many people, the new person will probably be overwhelmed, possibly forgetting this bit of information. Therefore
@jamerussell
steps in and drops a nice banner and link to the server. This reminds them we are there for them if they should need us.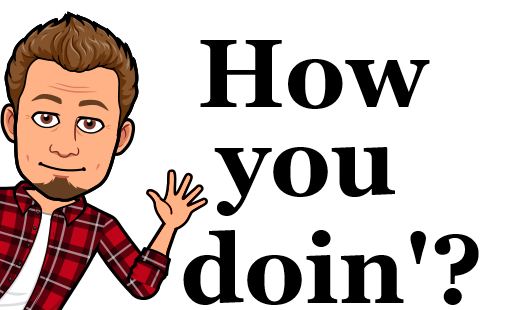 One of the most important things to keep new people here is engagement. As you can see there has already been two to three points of engagement with
@brittandjosie
,
@brisby
, and
@jamerussell
but what about in the future? This is where
@derekrichardson
comes in. He goes through the list of people we are following and sees how they are doing. This may be nothing more than dropping a comment on their most recent post. This is important because it enables us to see if there might be a need such as explaining plagiarism, keys, and so many other subjects we all as seasoned Steemains take for granted.
We were all new here on the blockchain and at one time there were not communities to help educate and assist new people. Fortunately, this is changing. Hey! Have ya met...? was created to help both the new and the seasoned Steemian find each other. If I did not have such a great crew, I would not have been able to have accomplished everything we have in just five months!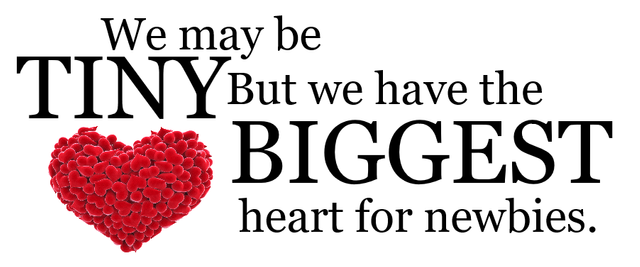 Why not join us? You can do this in many ways. Reading the daily posts, upvoting it, and resteeming it will get us out there to more people which means we will reach many more new people and others with questions. You can also go to each introduction post, engage, and encourage them; you never know when you will find someone who fits within your community.
---
View the "heart" clipart source HERE
---


Are you interested in sponsoring us or providing delegation so we can connect and engage with new Steemian accounts both personal or business? If so, please contact
@xcountytravelers
Steem Terminal#7157 in the Steem Terminal (a discord server) or down below in the comments. We appreciate your interest in helping us help others.


Click the banner to go to our Discord Server!
Proud sponsor of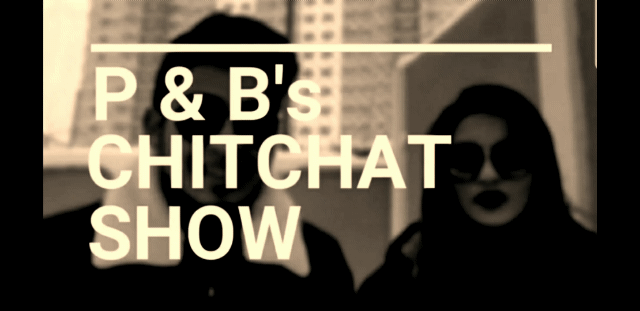 Thanks @prettynicevideo for the gif!
Proud user of