Third World Problems - I Have No Internet!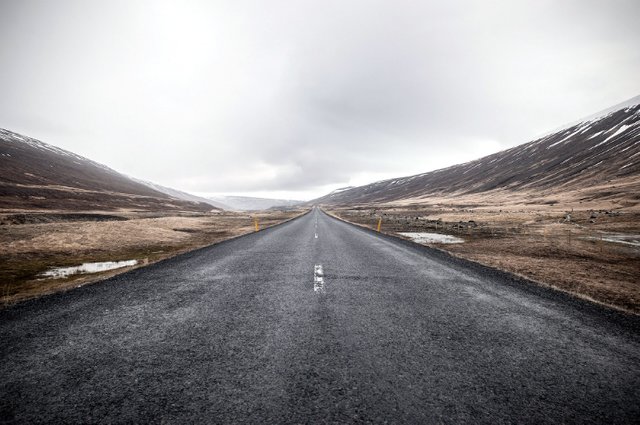 I feel like the loneliest man in the world; for the past eight days now I have felt like a man standing on a cold sidewalk, looking into a department store window, as the world shops without me.
Less than ten years ago, I would not have considered not having any internet in my home any great inconvenience.
Back then I would simply have gone to an internet cafe by day, and would have had very little reason to go on line at night.
Now however, it is a very different story; as well as Steemit, I have dozens of reasons to be online at any given point of the day.
From researching to shopping, I need to have access to the world wide web of information that we have so painstakingly stitched together for the use of all.
Perspective
I realise that in some ways I am being overly dramatic. I was lucky enough to be born into a relatively peaceful Western society, within a period in which we have synthesised 85% of the medicines that have been produced in human history.
I own various things which afford me a comfortable lifestyle, and I live in a pretty nice neighbourhood.
But dang it! I NEED THE INTERNET!
Everything is suffering, my work has taken a downturn, my productivity is at a 5 year low, and I have hardly engaged on my beloved Steemit.
The worst thing about this predicament, is British Telecom who provide me my service, at no small expense, do not know what the hell is going on.
They have sent new equipment, they have fixed faults on the exchange. Engineers have worked in my street, engineers have worked in my house.
All to no avail!!
Tomorrow an engineer is coming again; I have told them in advance that he needs to do something new. There is no point coming and doing the same five tests that the last guy did, because they will all come back the same . . .
According to these tests:
THERE IS NOTHING WRONG WITH THE INTERNET!
However due to the fact that I can't connect to the damn thing, I beg to differ.
Anomaly
OK, want to get really freaked out now?
Wait for it . .
This is literally . .
Un-fricking-believable . . .
When I turn on my computer, and go to Google Chrome (no other browser)
I CAN CONNECT TO YOUTUBE AND GOOGLE!!
Wha..??? Wait, wha-hang on!
Yup, I can connect to Google and do a search, and get search results that
I CAN'T CLICK ON!!!!!!!!!!!
I can go to Youtube and get this; WATCH VIDEOS!
Seriously, if the engineer hadn't come and seen it for himself, and stated the fact that indeed I was connected to my hub, I wouldn't have believed it myself.
I mean, maybe there is a god, and he is punishing my non-belief in him by teasing me with quite useless snippets of the web.
Although this isn't great PR from the big man, this is precisely the behaviour that puts me off, that and the sycophantic, slavish, worship that he seems to crave.
Ah well, I won't quite retreat to mysticism yet; it is not my want to fill gaps in my knowledge with magic and superstition. But seriously though . .
WHAT IS GOING ON????
OK, I have to finish now; I'm in a library, and I have to go home. I won't be able to go online till tomorrow, I've lost faith in this being resolved.
The amount of times I've heard the words:
"Everything is showing up fine on my screen" is a testimony to that fact.
So whilst I exaggerate saying I feel like I'm in the third world, it is only slightly. I'm fairly sure that people in North Korea are getting a better internet service than me at the mo.
Sure they have to endure a crazy, despotic, maniac, as a leader, but at least they can click on (previously allowed) Google searches!
Till tomorrow . . .
HAS ANY ONE OF YOU EVER HEARD OF SUCH A BIZARRE SITUATION WHEREBY YOU ARE DISCONNECTED FROM THE NET, BUT STILL ABLE TO GET JUST ONE WORKING SITE? AS EVER, LET ME KNOW BELOW!