Promo-UK Steemit Freshers Week Roadshow - Volunteers Needed
Dear All Steemians in the UK! This blog details the final route and dates of the #promo-uk team's Steemit UK university freshers week tour from Monday 18th Sept to Thursday 12th October! We will promote steemit at a total of 22 universities and will be at each place with our team of steemit promoters and our great steemit attitudes to tempt as many new students as possible onto the platform! Each day we plan to start at 11.00am and finish between 15.00 and 18.00 (depending on how it is going).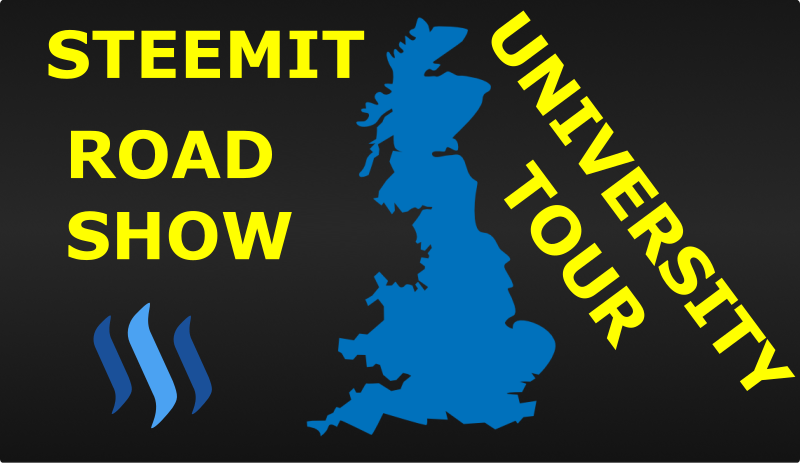 Please see the summary video for our tour here:

We are armed with @stephenkendal's banner and our fantastic method of promoting steemit, where we approach students in our steemit t-shirts, explain a bit about the platform, take selfies and leave them with business cards that contain QR codes and links to steemit welcome blogs!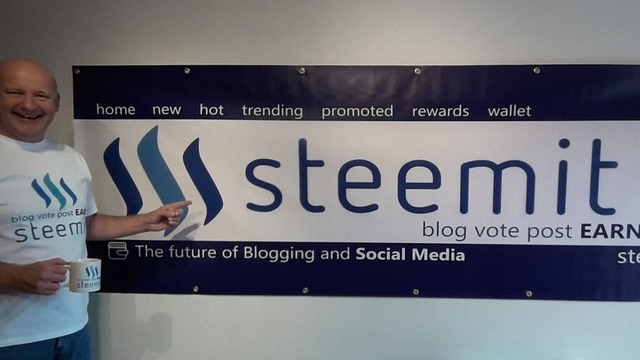 The promo-uk team has worked hard over the past few weeks to come up with exact times, locations for meeting and a route around all of the major UK universities.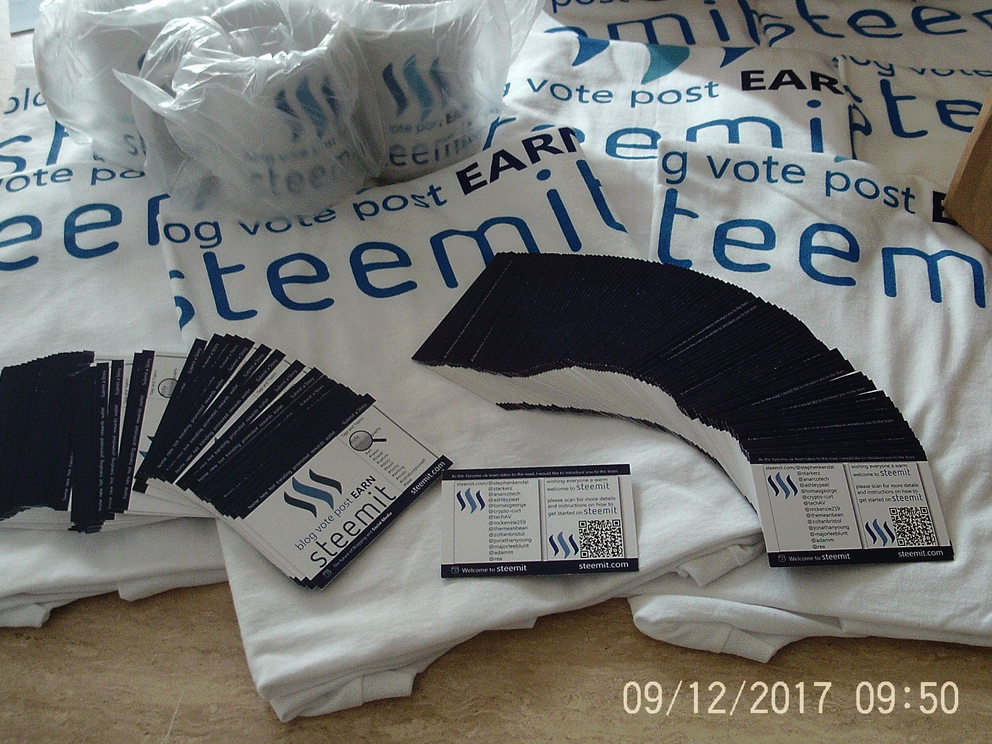 HERE is our blog receiving the business cards,t-shirts, mugs, caps etc.
HERE is an example of how our promotion model works: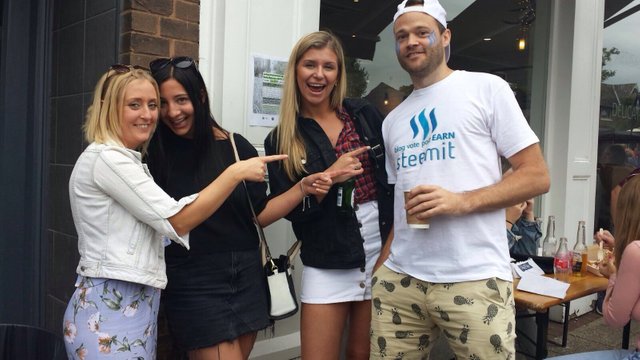 The table below shows the dates that we plan to be at each university: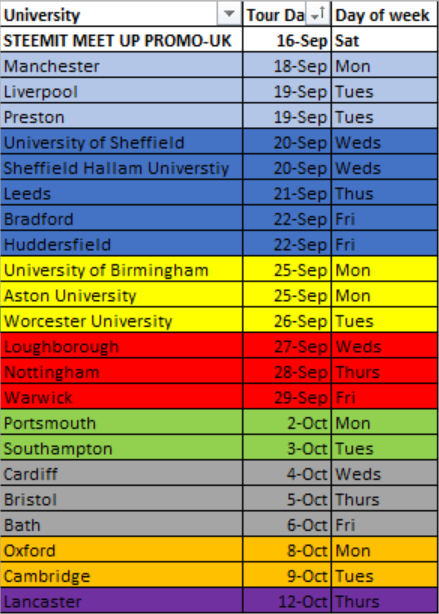 WE NEED VOLUNTEERS!!
We are calling all steemians to action, even if you can only spare a few hours to come help us promote steemit, it would be really great if you could come on down to meet us at your local university and go a bit crazy with us telling everyone about steemit!!
Contact
Should you wish to help out and would like to get in touch please use the BATPHONE where you will find @stephenkendal ready to help you out!! +44 (0)7546 957 973
FREE T_SHIRTS
We are providing free T-shirts to anyone willing to help out and to any person who signs up to steemit there and then and agrees to wear the steemit shirt for the rest of the day
Meet up locations, times and dates
We will meet at the front of the students' union building of each university at the times shown in the maps below:
Manchester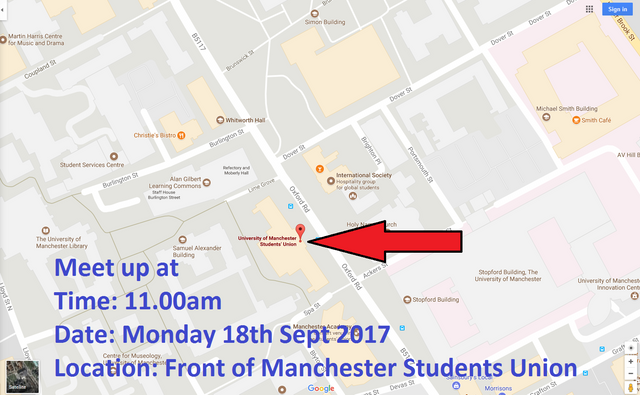 Liverpool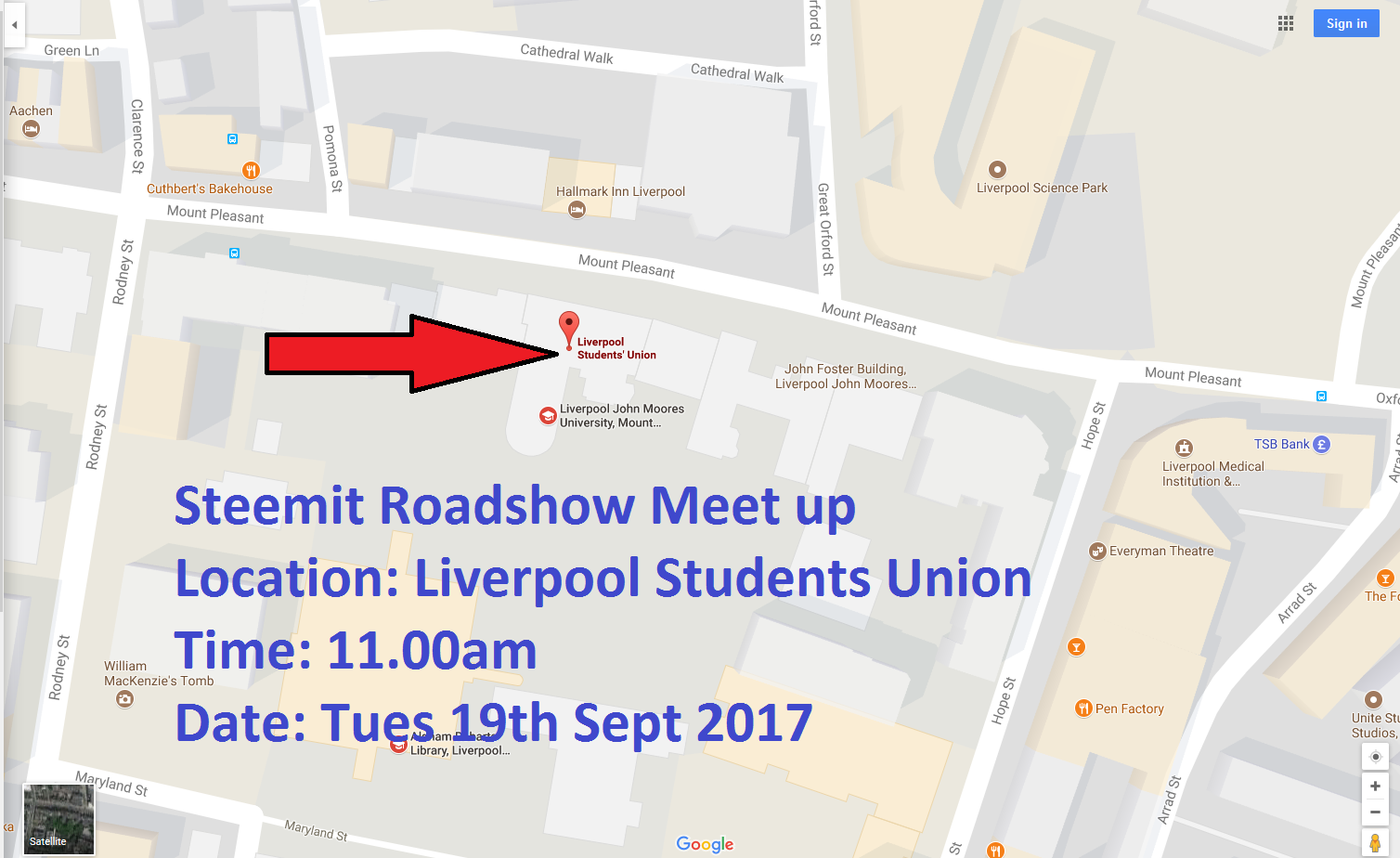 Preston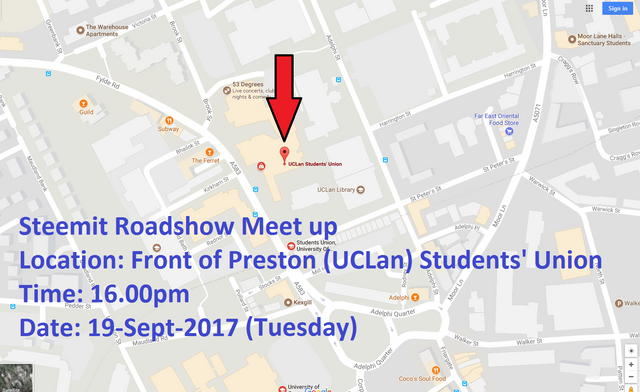 Sheffield University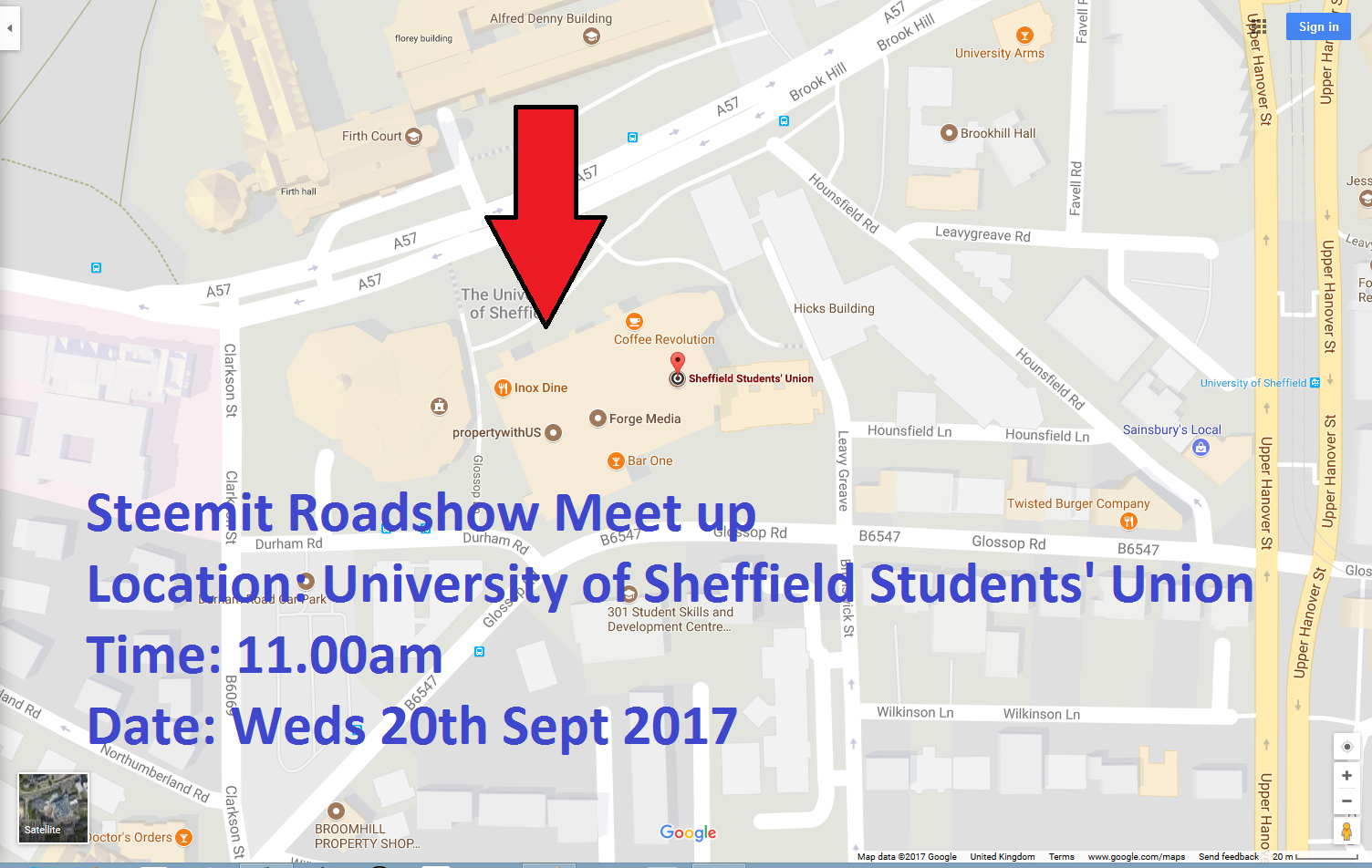 Sheffield Hallam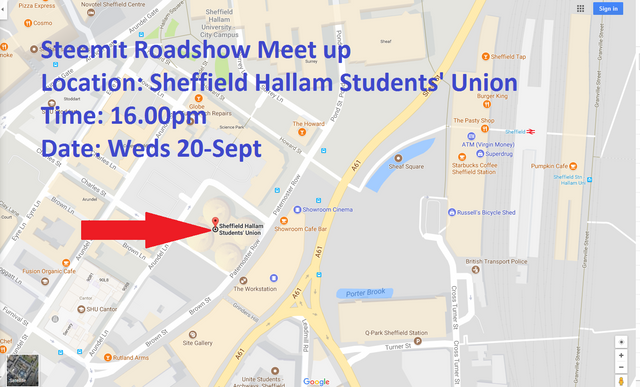 Leeds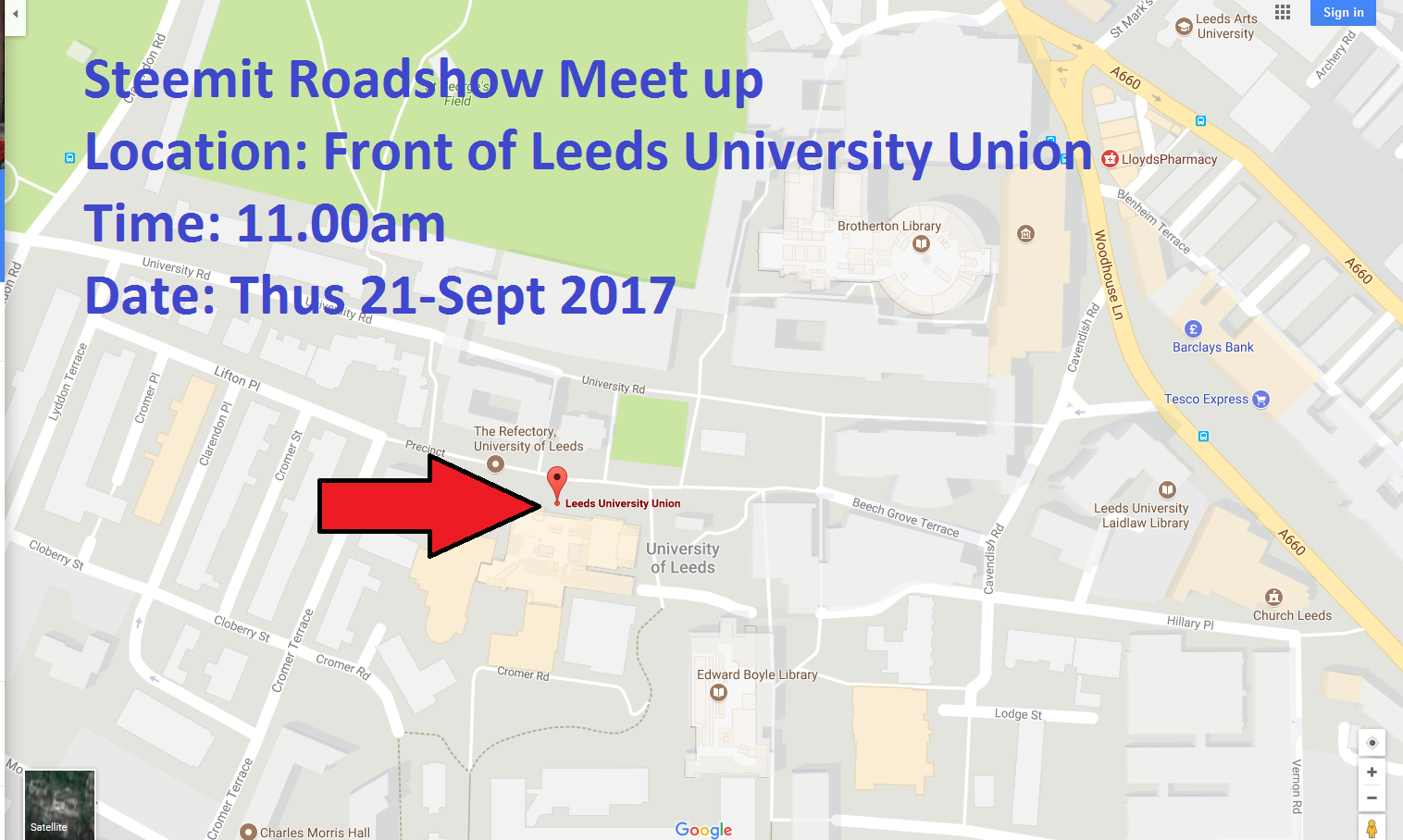 Bradford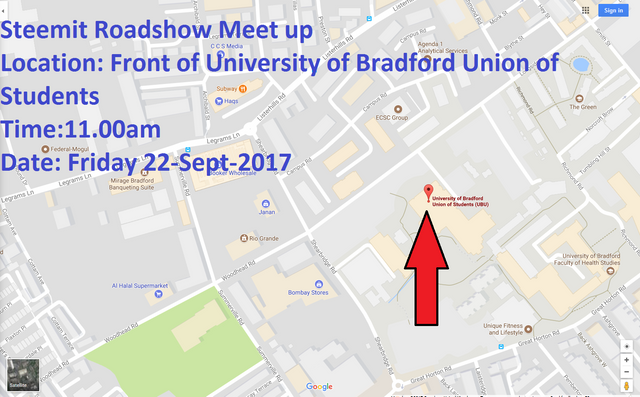 Huddersfield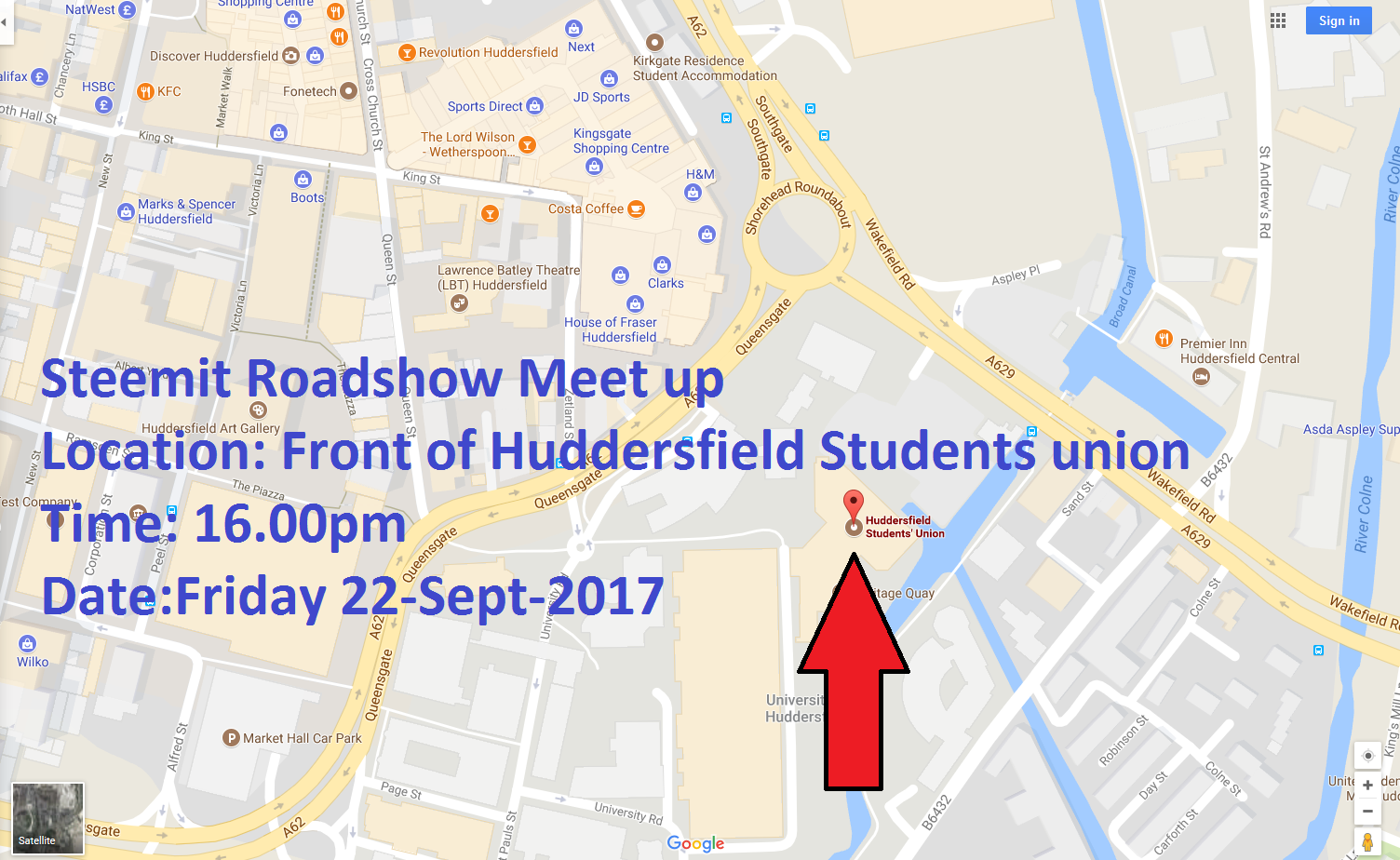 University of Birmingham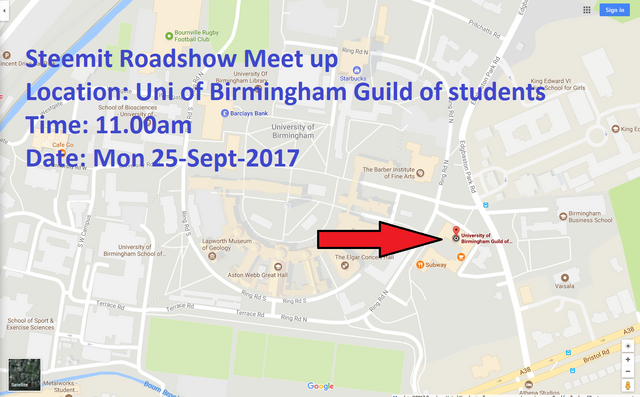 Aston University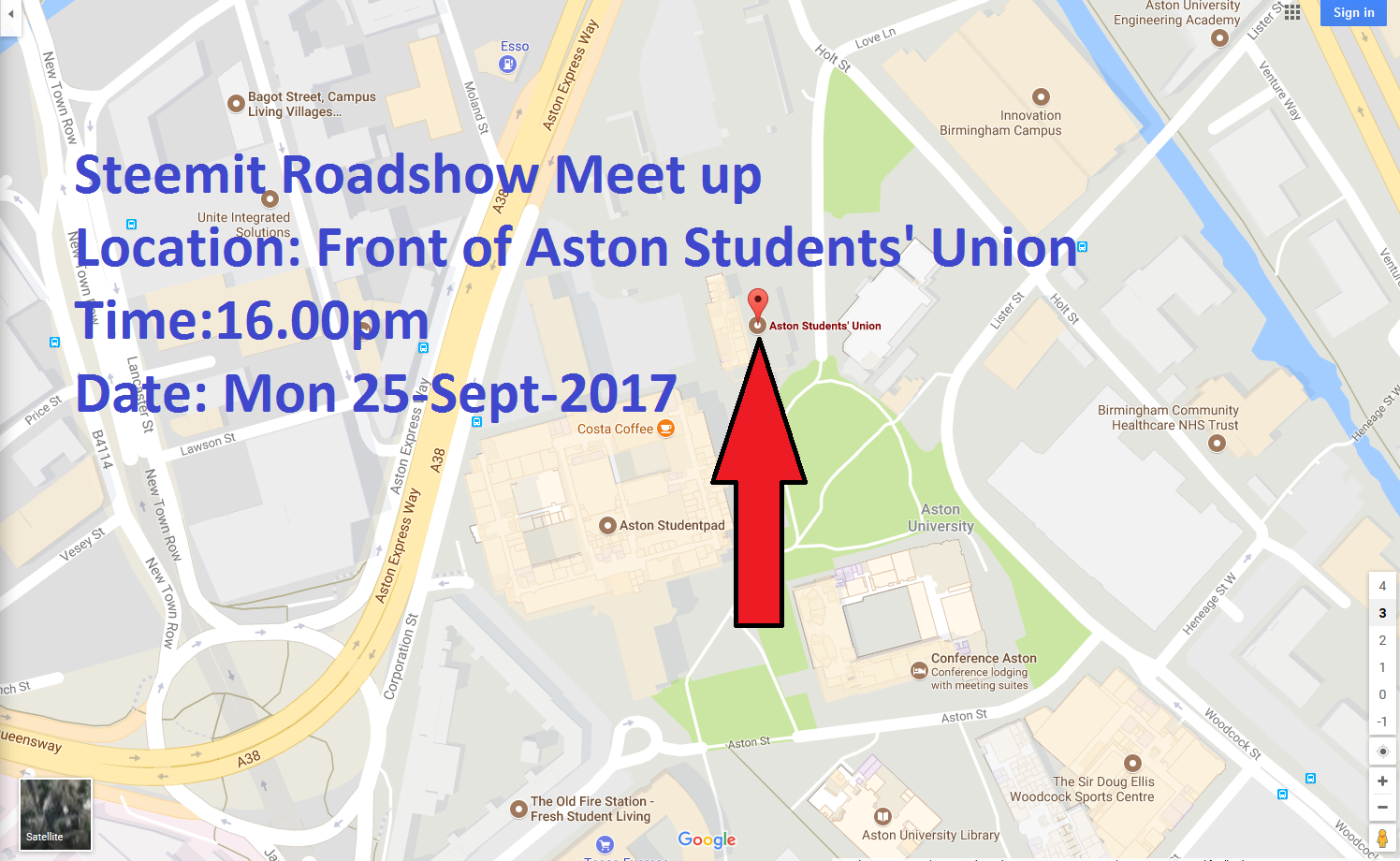 Worcester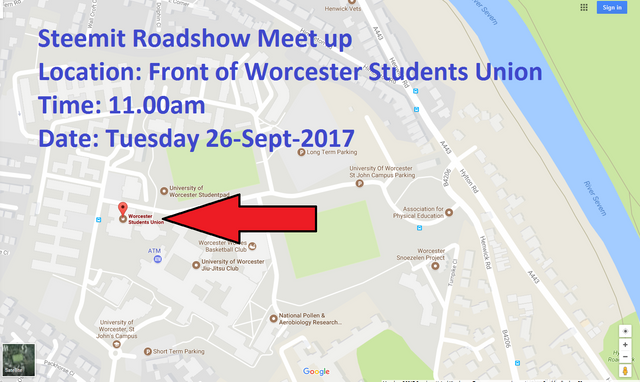 Loughborough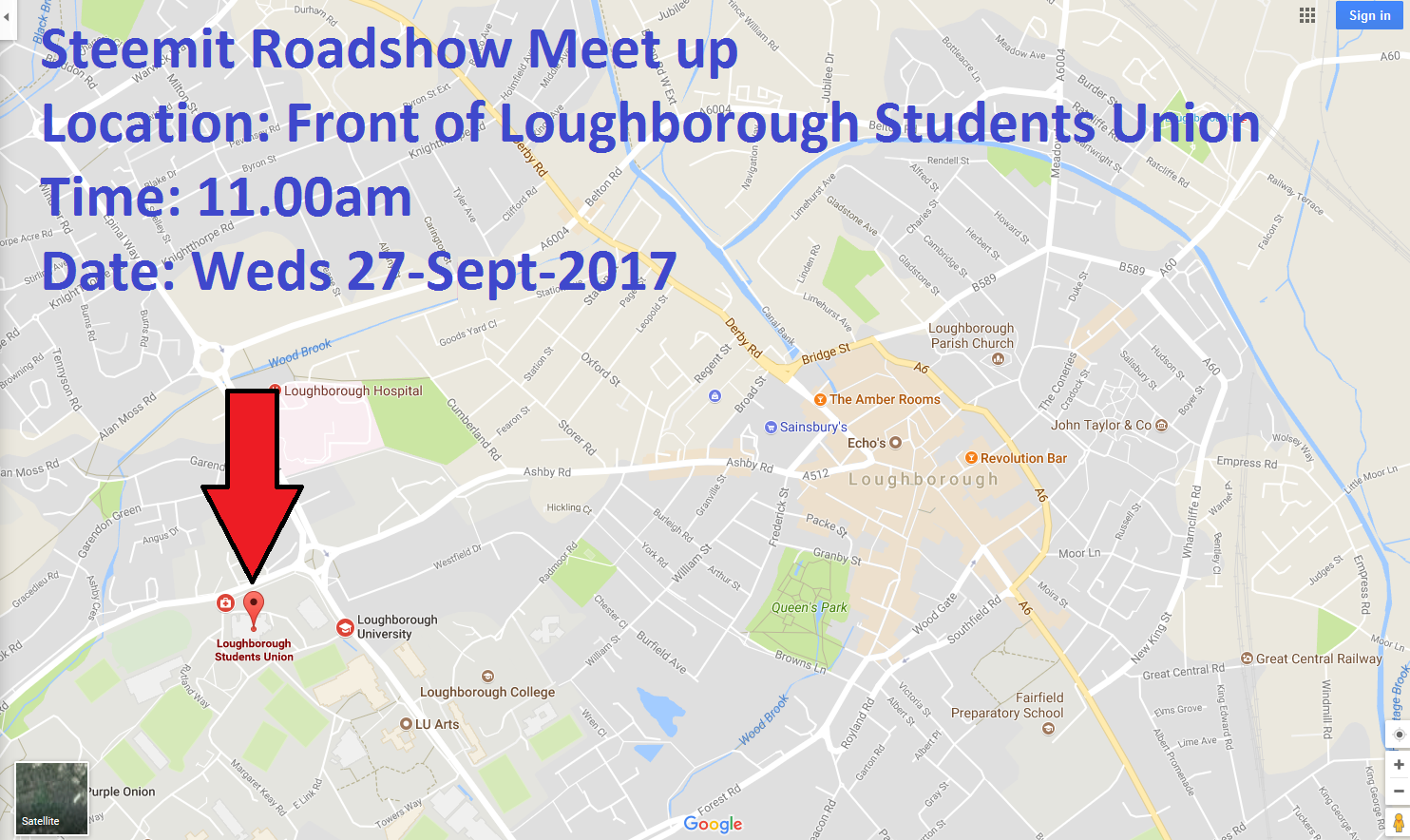 Nottingham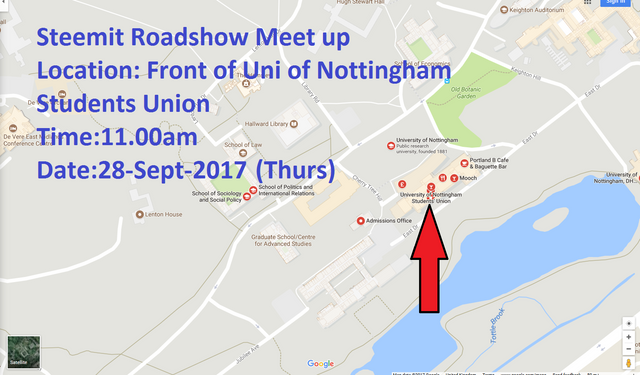 Warwick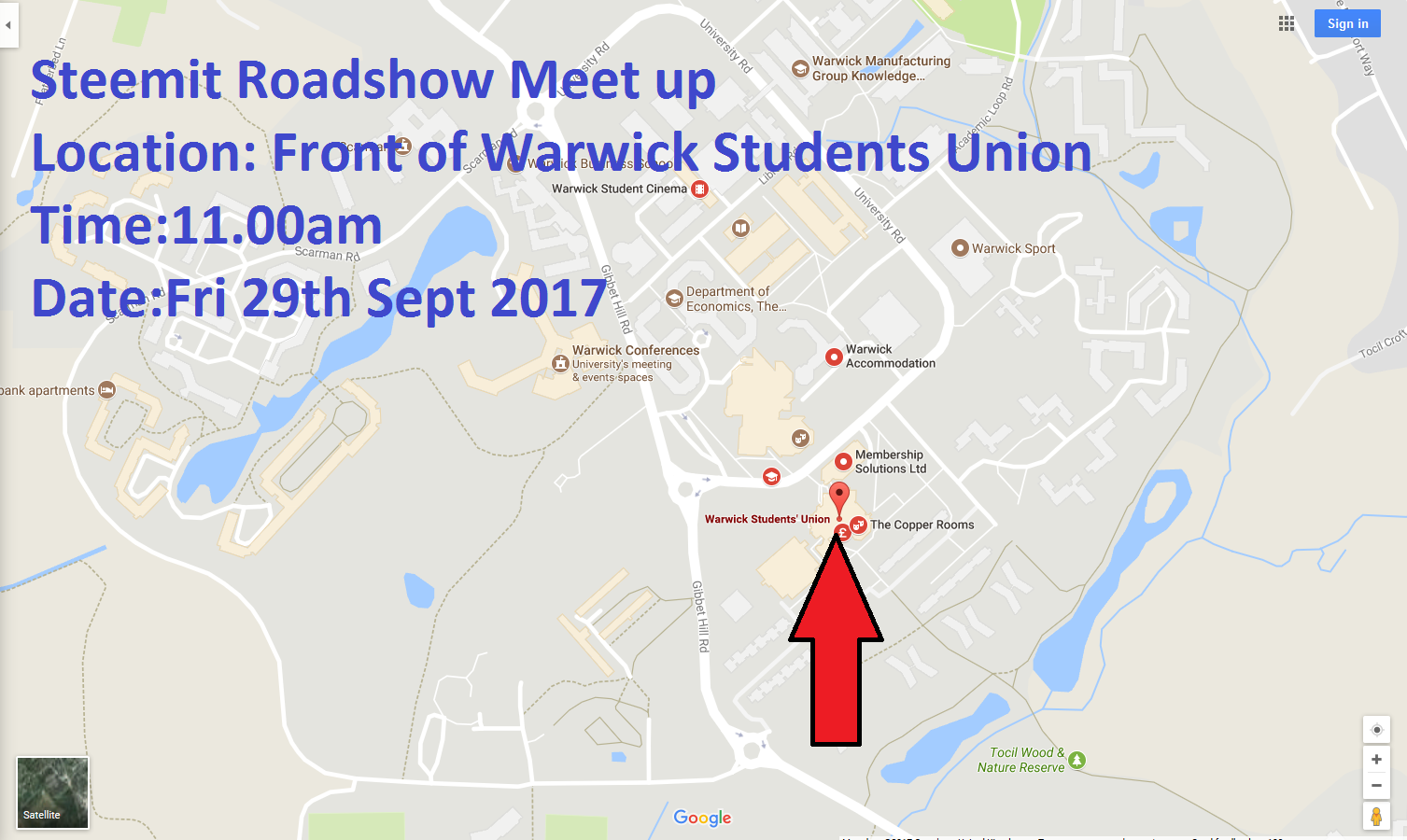 Portsmouth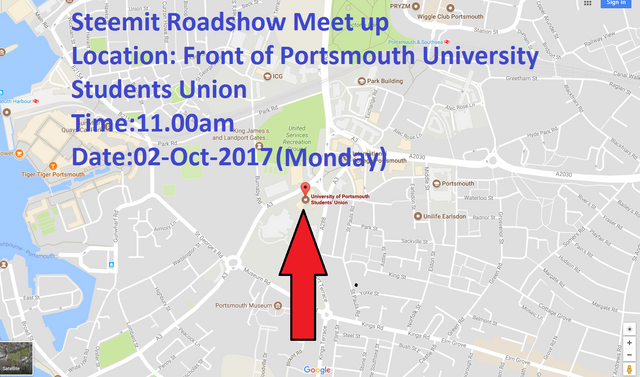 Southampton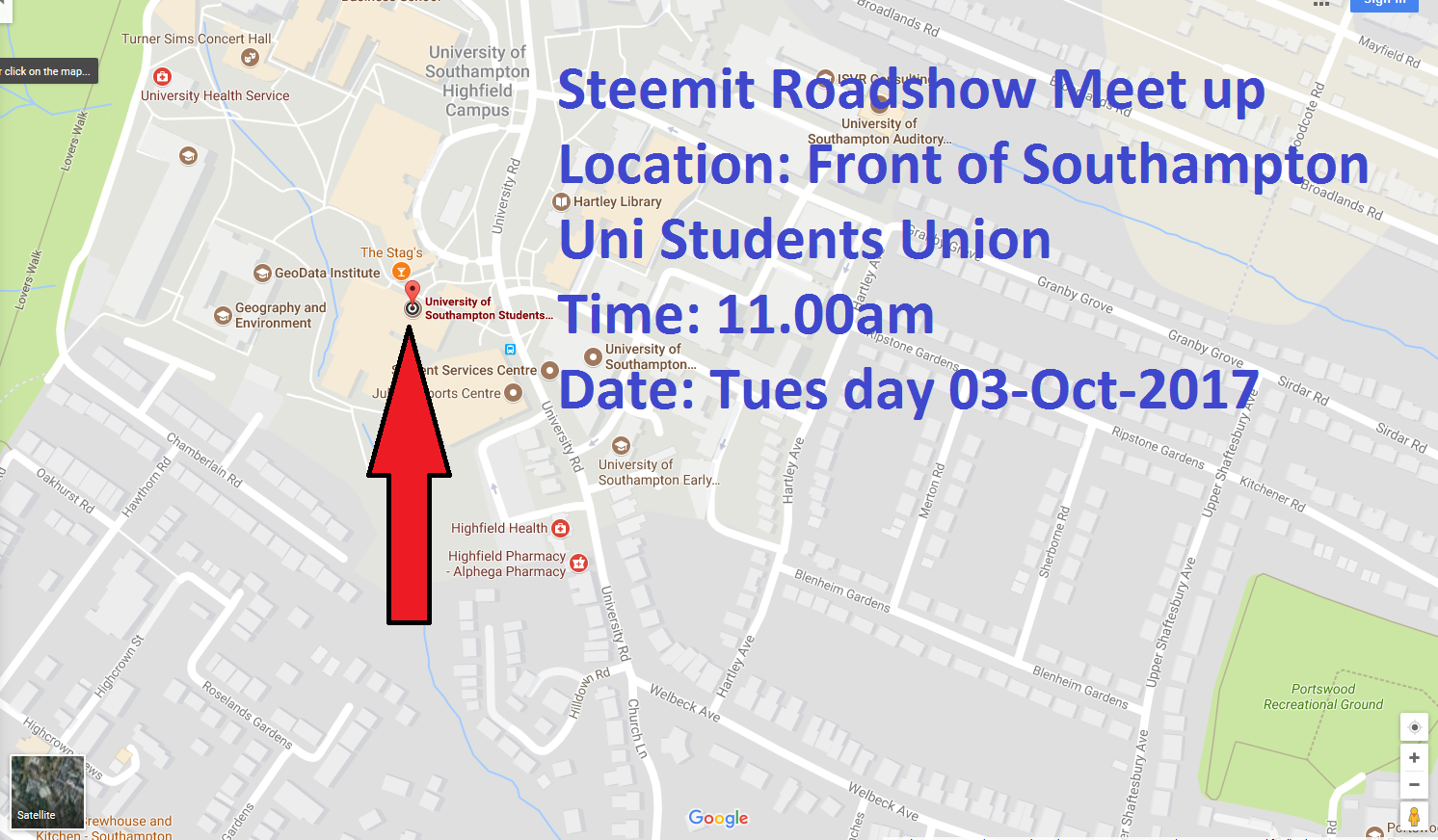 Cardiff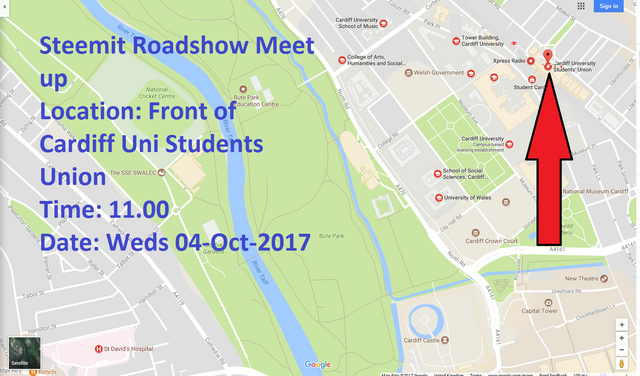 Bristol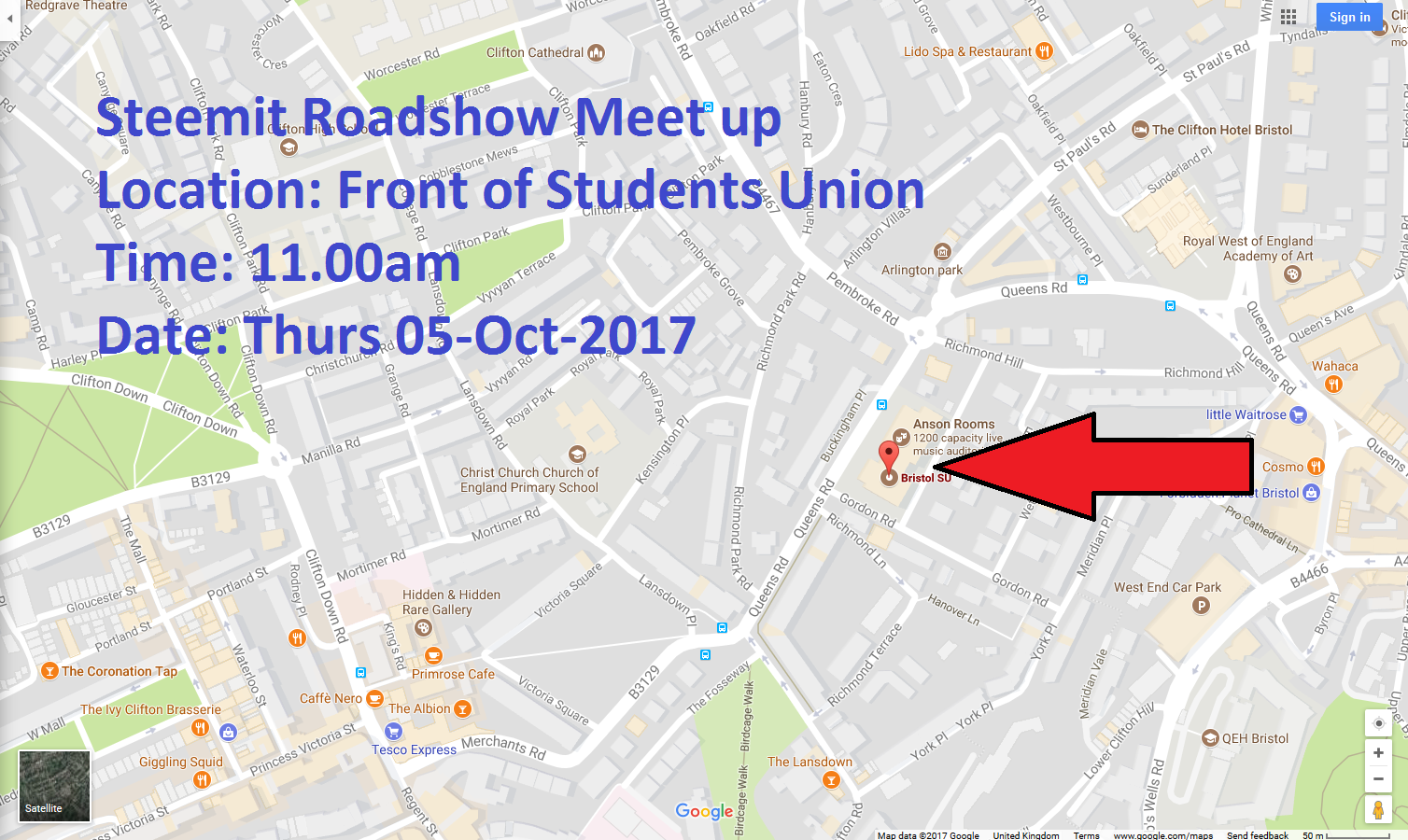 Bath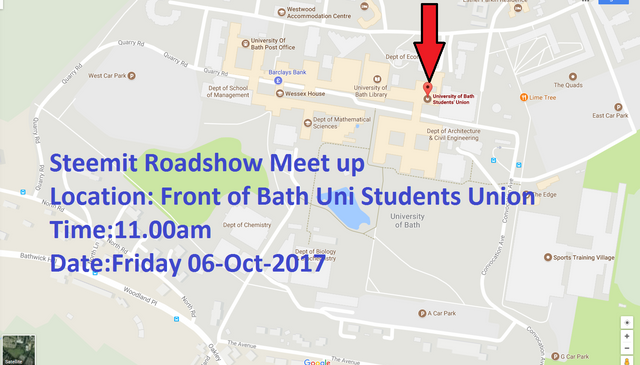 Oxford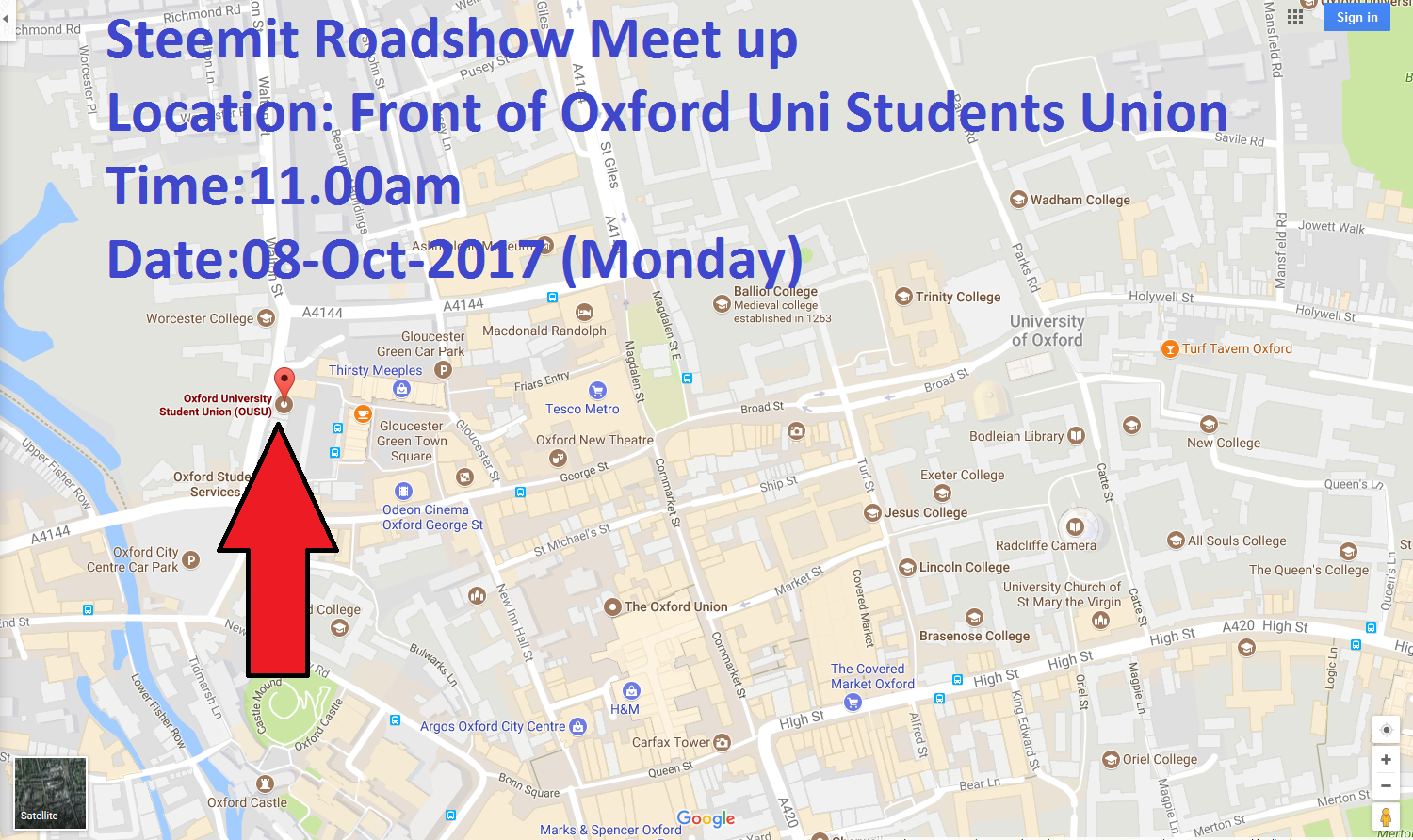 Cambridge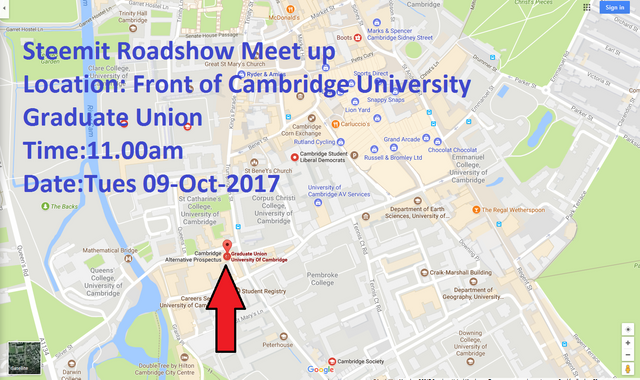 Lancaster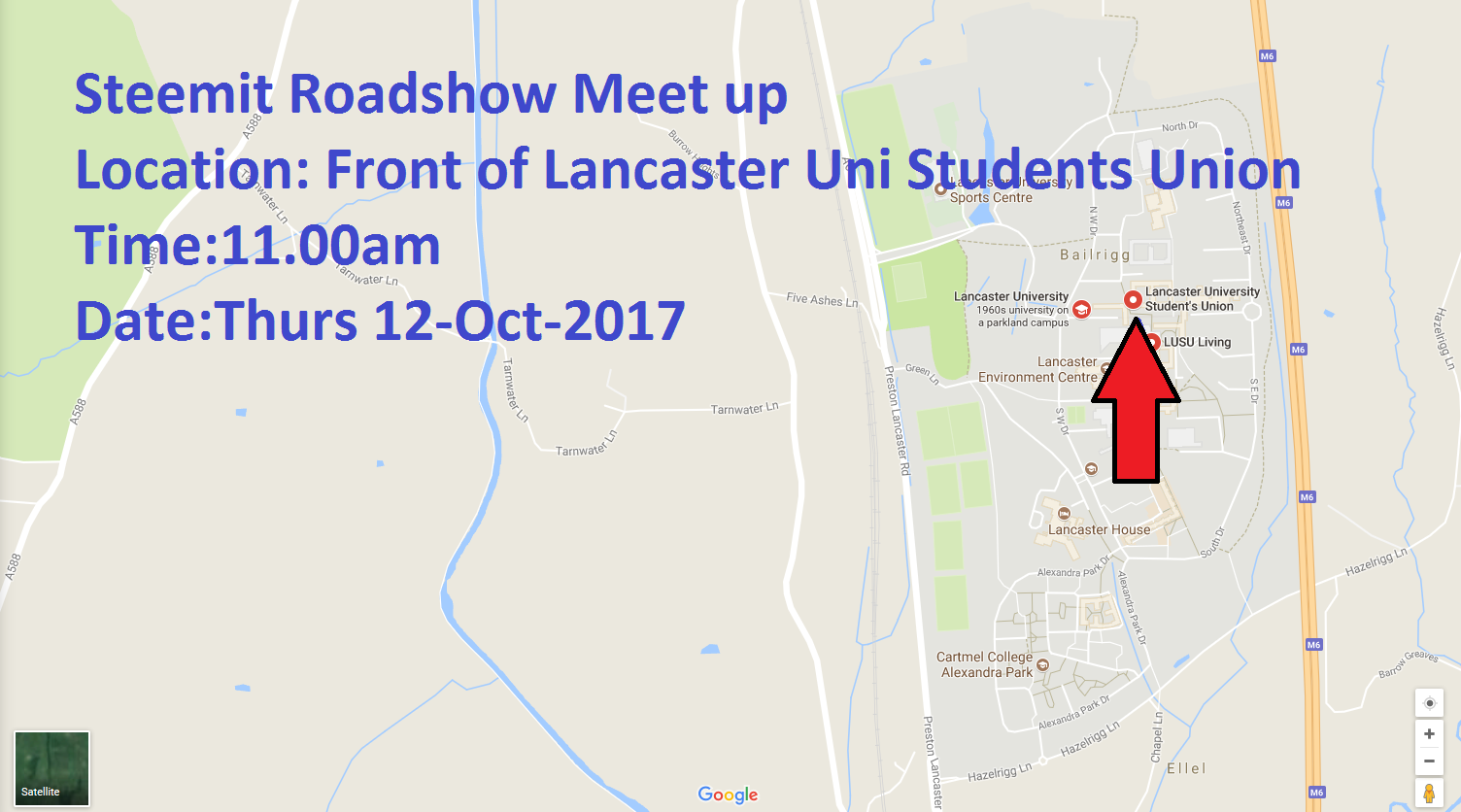 Help us Promote Steemit #promo-uk Team Freshers Week University Promotion Tour
Please support this initiative here and on our blogs in order to allow us to pay for fuel, t-shirts, flyers, pens, steemit mugs, hats and other important promotional items in our MONSTER effort to get the word about steemit out there!
Please follow the #promo-uk team to help us promote steemit!
The following amazing steemians have been using thier own funds, time and energy to promote steemit in their own time!!
Stephen @stephenkendal Matt @Starkerz, Dylan @Anarcotech, Curtis @Crypto-Curt, Steve @TecAV, Karl @McKenzie259, Kiran @TheMeanBean, Zoltan @zoltanbristol, Jonathan @JonathanYoung, Adam @Adamm, Richard @MajorLeeBlunt @Rea and Ashley @ashleypeat