Hello guys, Long time no hear from me right. Nice to see you all around. Anyways if you've seen any of my posts then you've probably come across one of my SONGSPIRATION posts. I started this series because I felt that there is priceless inspiration and life lessons embedded within some songs that I'd like to share with you all. You're gonna love em.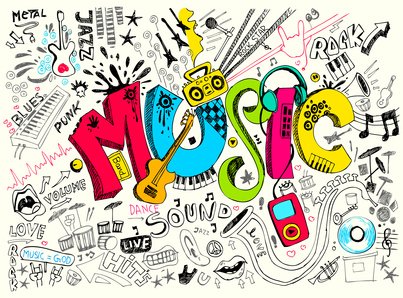 Source
Music can change the world, because it can change people.
Quote by Bono
Anyways, for today I'll be continuing from where I left of in my last SONGSPIRATION as there's a lot more to share from that song. The song of choice was LEAN ON ME by Bill Withers. Let's get on it then.
LEAN ON ME by Bill Withers

Lean on me, when you're not strong
And I'll be your friend
I'll help you carry on
For it won't be long
'Til I'm gonna need
Somebody to lean on
What do you do when you're beaten down by your problems in life? Where do you go to when your life seems to be crushing down and spiraling out of control. I recently found myself in a personal problem and even though I looked alright from outside, it was eating me up inside and anything I did on my own just wouldn't work. Since I've got a little problem telling my personal stuff to people, not even my parents, I never considered the option of talking to someone. However, one of my friends who had some experience in that situation cajoled me to talk to him about it.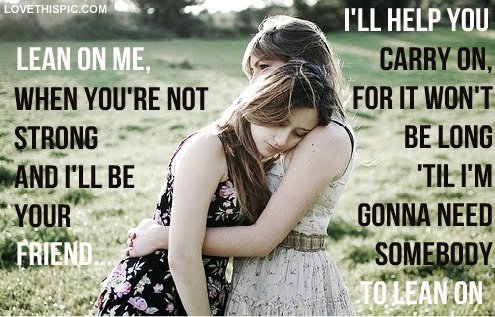 Source
After being reluctant for a bit, I just decided to frame it as a "counselling session" and just playfully talk about it as that was easier to do. After talking about it to him for a while and then listening to his advice my recovery process was really fantastic. It was a nice experience and I think leaning on someone trustworthy is the best thing to do. Try it out. In the same way we should allow our friends to be able to lean on us when they are in distress and pain and need someone to talk to. You never know when you're going to need their shoulder. We should be very approachable.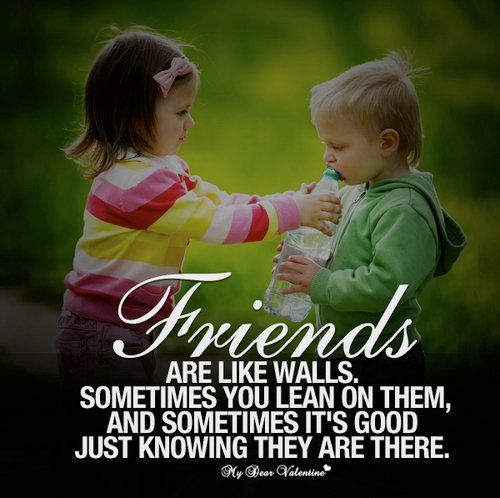 Source
If there is a load you have to bear
That you can't carry
I'm right up the road
I'll share your load
If you just call me
So I was recently watching a korean drama (live) that was portraying the lives of policemen in Korea, mostly the part that people barely know about. There was this cop who got into the problem with a civilian and was fined. The amount was huge and the cop was devastated and gloomy. However, his seniors and the elders in the precinct decided to go on their knees before the civilian to beg for reduction in the fine, all his team members pooled resources to make up for the fine and his direct junior went undercover after having suspected that the civilian was trying to scam his senior. What this clearly portray is a group of people carrying the load of a friend and a mate. they decided not to leave him to sort things out on his own but to help him see it through. That's true humanity. That's what is required of us as humans.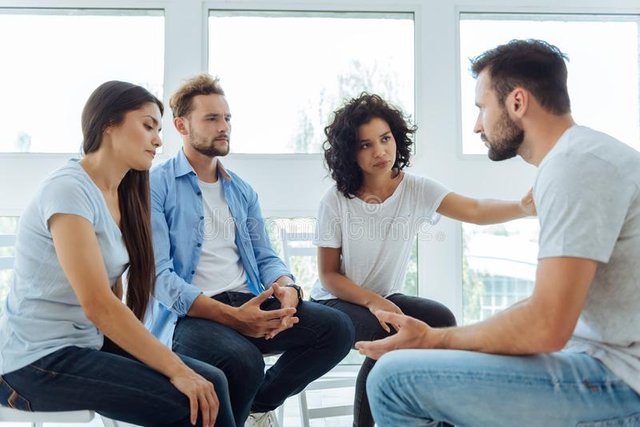 Source
We should try to lend our shoulder for a friend to be able able to lean on when everyone abandons them, that's what true friends do. When the people around us are in problems then we can find a way to share their loads with them so they are not left alone to face their problems.
THANK YOU FOR READING AND HAVE A FANTASTIC DAY