:: INSCoin :: The 1st Blockchain Insurance Company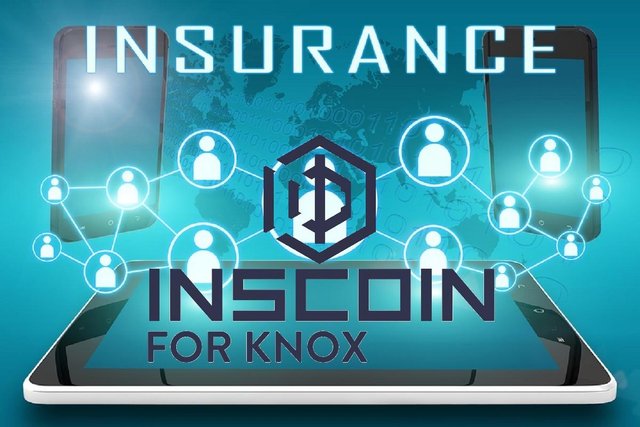 ---
Inscoin is a decentralizing project optimized for the insurance industry.
It takes advantage of the distributed ledger technology (DLT) in the creation of a platform on which policies will be based on smart contracts which are blockchain-based agreements that cannot be falsified or altered.
The essence of the introduction of self executing, blockchain-based contract is to develop an impartial system that all parties can trust. This system will also ensure that the insurance policy is executed without partiality towards any of the parties involved.
INSCOIN Introduction video
---
Insurance frauds that arise due to the prevalence of false insurance policies cost insurance companies a lot of money. These are mainly fraudulent holders of policies that find or invent loopholes through which to lay claims they weren't entitled to.
In the same regards, Insurance companies are sometimes opportunistic in their effort at shortchanging policy holders when it is time to pay claims. These companies take advantage of their privileged position at being in control of policy executions to apply clauses that may not have been very apparent to the policy holder thereby cheating or debarring them from making claims.
Mistrust and distrust arise when claims are not promptly settled as seen in contracts do to inconsistencies in human behavior. This lack of transparency makes people lose confidence in the system and may only buy policies when the law demands that they do not because they are convinced that the insurer will fulfill their own obligations.
Inscoin is creating a platform that merges the real world scenario with the digital using blockchain as the framework on which this system is built.
---


https://inscoin.co/
---
The concept behind INSCoin is to create a platform which will make it impossible for any party to manipulate or falsify insurance policies engendering trust from all parties.
The trustless and permission-less network as created gives all parties confidence that the system is transparent and objective.
The Inscoin platform adopts a consent mechanism that ensures the non-falsification of certificates thereby making insurer and insure adhere to best practices. The possibility of falsification is eliminated by the use of smart contracts which automate the payments and issuance of policies making updates as clients make payments when they are due.
Inscoin makes paper copies of policies as well as keeping digital records which are based blockchain smart contracts which will also eliminate delays in payments since it issues policies automatically after payments are made.
The Inscoin token is an integral part of the project as customers pay their premiums with the token and receive their policies in the form of smart contracts.
The project creates a healthy token economy by blocking to smart contract, the Inscoins collected per single policy. These coins will be released after one year at a quarterly rate of 25 percent of all the tokens received within the first year.
Three insurance companies will be set up under the project, an internal exchange based on the Inscoin token will be established through which customers will make purchases of insurance products offered by the company.
INScoin [INSC] - 2nd Phase ICO Soon

Investor Information Resources
Website: https://inscoin.co/
Whitepaper: https://inscoin.co/documents/Whitepaper-EN.pdf
BitcoinTalk [ann]: https://bitcointalk.org/index.php?topic=4422850
Social Media Links
Telegram: https://t.me/inscoinico
Twitter: https://twitter.com/inscoinforknox
Facebook: https://www.facebook.com/Inscoin-for-Knox-1802470656458272/
Linkedin: https://www.linkedin.com/company/inscoin-holding-ou/
Reddit: https://www.reddit.com/r/InsCoin/
---
---
---
BitcoinTalk user: Mr.Ease
User link: https://bitcointalk.org/index.php?action=profile;u=803528
Ethereum Address: 0xfd797888c66DfEbf7bA5A6927a50F2F75Ad7175e
Follow Me for Upcoming Token Sale Information