Preface: I'm doodling my little doodles. In addition to this, I'm trying to write short stories when inspiration strikes. The Inktober sketch for this story appears at the top and there's a collage of the first six days' work at the bottom.
Critique actively welcomed. Enjoy!
---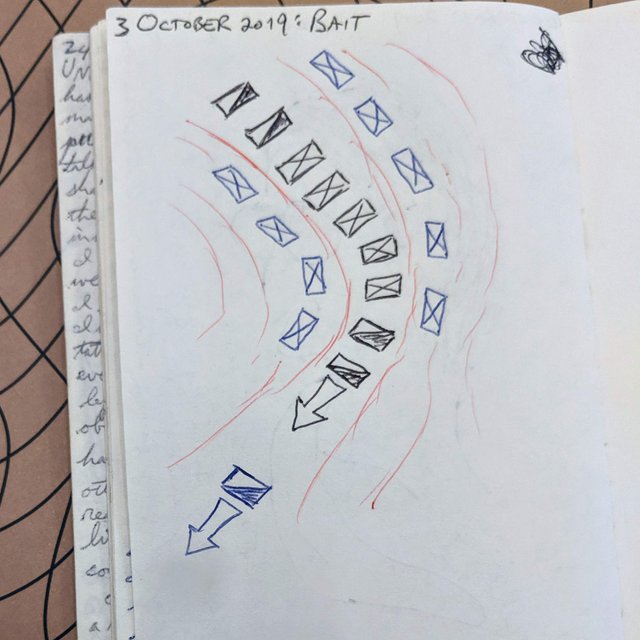 Inktober 3: Bait
The leather-dampened clang of metal armor in motion could be heard by even the least astute observer. The trees to each side of the column of warriors would normally absorb the sound - this time, however, they only seemed to amplify it.
"Why're we rushing?" a soldier called out to an officer riding down the line.
"Command's seen a scout - wants to run'em down." the officer responded. A moment later and the officer was out of earshot.
"Hunting squirrels with a hammer," the soldier muttered. "We got rangers for this bullshit."
The statement was met with a few grumbled assents as the others conserved energy needed to draw and expel breath. The squad officer didn't much mind the complaint - if a soldier wasn't complaining about something either they had it too good or they were dead. After the fast march they'd surely complain about the food; after the food they'd complain about the ground or the mosquitoes or the hot summer night. As long as they complained---
An arrow pierced the officer's thoughts by way of his eye socket. Momentum and muscle memory drove the burly man forward for a couple more steps before he fell to the ground. Arrows and warcries filled the air as the column came under attack from both sides.
"Ambush!" The cry, more a reaction than an attempt to spread information, ricocheted along the column as the soldiers fought their forward inertia and attempted to forge battle lines. Some units were more successful than others as a wave of metal and muscle poured down upon them from the forested hills. Hills that were now awash with the sounds of sword on shield. Hills that were awash with death.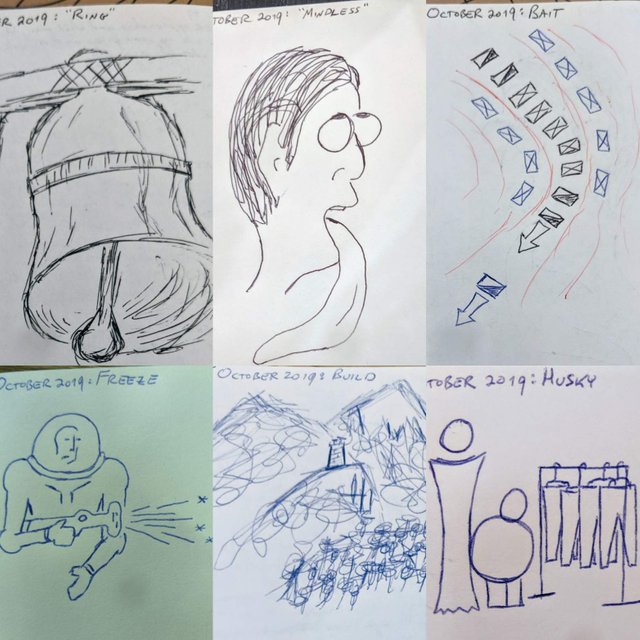 Posted using Partiko Android