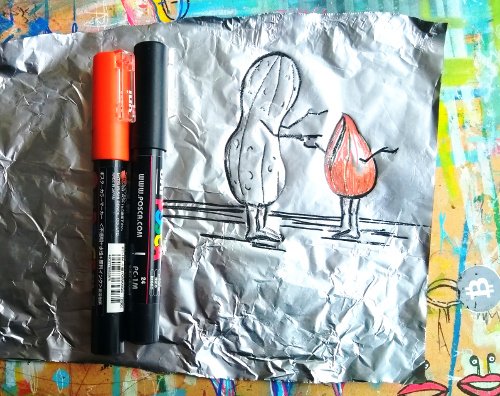 My 3rd drawing for Inktober
Theme: Roasted
This month I'm joining in with the drawing fun that is the Inktober challenge. The drawing challenge is to create one ink drawing a day for the entire month of October. You can find more details about Inktober on the website: https://inktober.com/.
For my 3rd drawing I went with the Inktober prompt suggestion of Roasted. I found this a bit of a tricky theme, but after exploring a few ideas I decided to go with roasted nuts. I chose some slightly unusual materials for this piece too!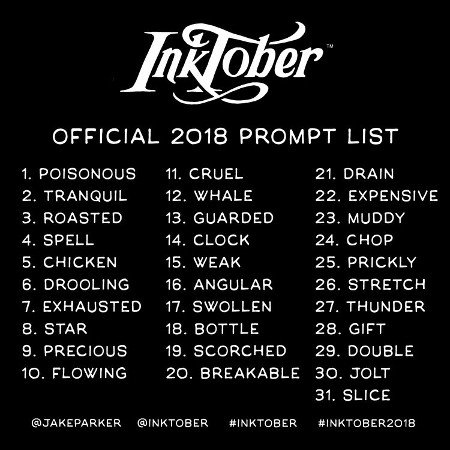 Source: https://inktober.com/rules/


Creating my drawing
I went to my kitchen and got out the roll of roasting foil - today this would be my paper! Going through my pens I considered using a sharpie at first, but I liked the shade of orange in my paint pens so went with my Posca pens for the drawing.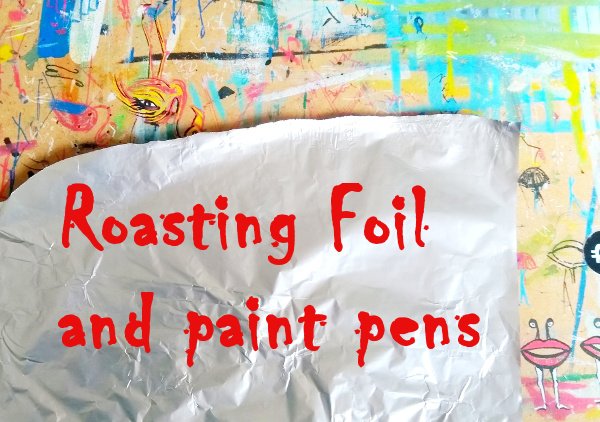 Drawing on the foil
I used a black Posca paint pen to draw the two peanuts on to the foil.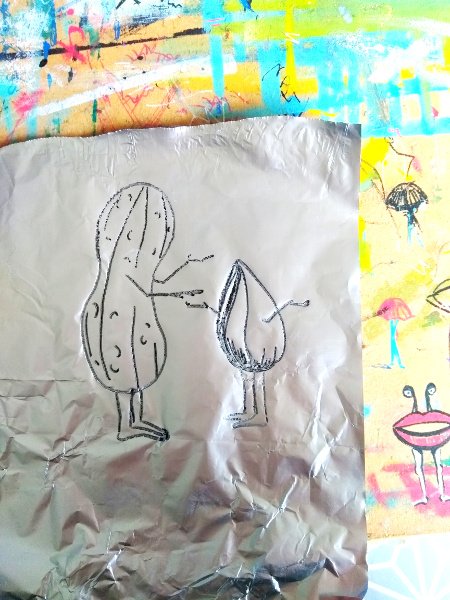 I added a bit of orange paint pen to suggest the roasted nut.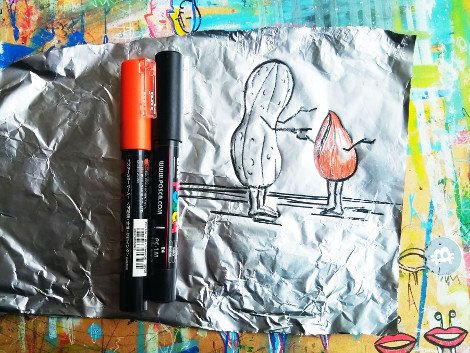 'Roasted Nuts'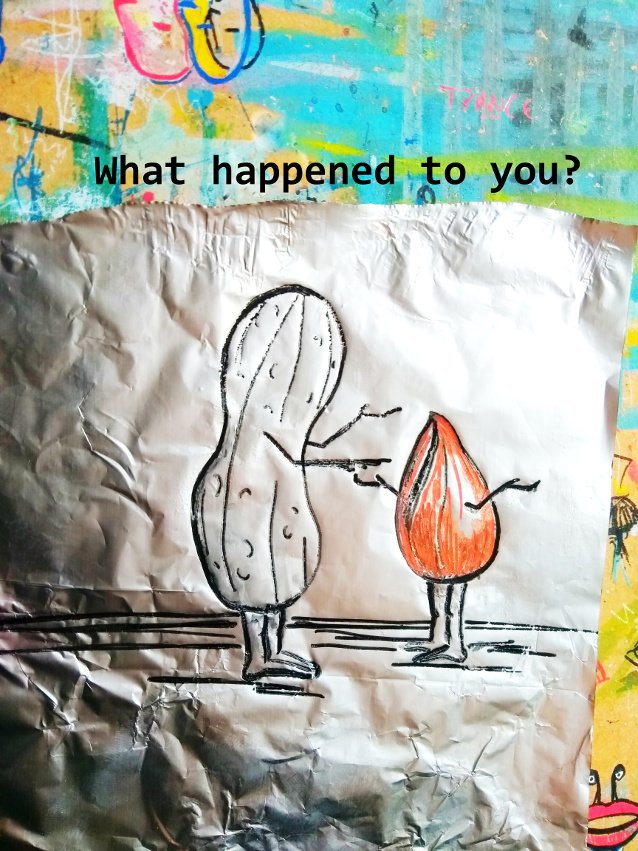 Paint pen on roasting foil


If you want to see some of my previous ink illustrations check out DWELLING, an illustrated crime novel collaboration between myself and fellow Steemian
@dougkarr
, set in New York's Lower East Side. Dwelling is now available in
print
and ePub.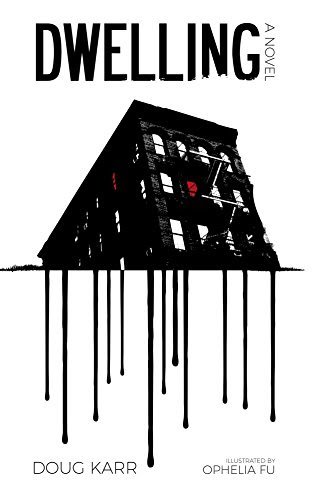 Dwelling available on Amazon