I'm gonna start today's post with a warning; if you're easily offended by the sound of a white middle-aged man verbally demolishing females, literally equating them with Evil Itself, please do yourself a huge favor and don't click on the video linked at the end of this rant...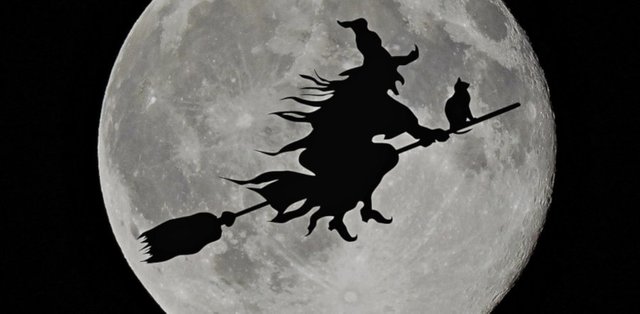 source: Max Pixel
Also, if a lot of profanity isn't to your liking, please do not expose yourself to the anti-women rant by libertarian YouTube-icon Stefan Molyneux contained within the below linked video. You might have noticed, dear reader, that Molyneux is one of the popular alt-right figures I mentioned in my post about cognitive dissonance two days ago, The End Is Nye!! Molyneux fancies himself quite the philosopher and a regular footsoldier in the war against political correctness, which he sees as an all-out assault on free speech.
Much like Ben Shapiro, Jordan Peterson and Sam Harris, Molyneux is seen as a leading intellectual and philosopher by his many followers and fans, despite the unscientific race-realist and anti-feminist nonsense that permeates all his publications, online and on paper. His latest book is titled The Art of Argument, with this introduction on Google Books:
'The Art of the Argument' shocks the dying art of rational debate back to life, giving you the essential tools you need to fight the escalating sophistry, falsehoods and vicious personal attacks that have displaced intelligent conversations throughout the world. At a time when we need reasonable and empirical discussions more desperately than ever, 'The Art of the Argument' smashes through the brain-eating fogs of sophistry and mental manipulation, illuminating a path to benevolent power for all who wish to take it. Civilization is defined by our willingness and ability to use words instead of fists - in the absence of reason, violence rules. 'The Art of the Argument' gives you the intellectual ammunition - in one concentrated, entertaining and powerful package - to engage in truly productive, civilization-saving debates. Armed with this book, you will be empowered to speak truth to power, illuminate ignorance, shatter delusions and expose the dangerous sophists within your own life, and around the world.
source: Google Books
That sounds quite impressive, no? I haven't read it of course, as I know who he is; the "sophists in your life" are feminists and other social justice warriors who are the puppets of a shadowy leftist conspiracy ruled by "Cultural Marxists" and use political correctness to prevent "free-speech-warriors" like Molyneux from telling you the truth. He's just very allergic to what he calls the "regressive left", and he uses rational thinking and logic to destroy any and all opinions coming from progressives. It's very sad then, that the top negative review of the book on Amazon exposes something I've seen Molyneux do regularly; he fails to distinguish between "truth" and "validity", or between "soundness" and "validity". An argument can be perfectly valid, as long as it is impossible for the premises to be true and the conclusion to be false nevertheless; "Bob owns a Volkswagen or a Mercedes. Bob doesn't own a Mercedes. Therefore Bob owns a Volkswagen." To check for validity and soundness, just rephrase the sentences as follows: "If it is true that Bob owns either a Volkswagen or a Mercedes, and if it is true that Bob doesn't own a Mercedes, it follows that Bob owns a Volkswagen." An argument is sound (true) only when it is valid AND all of the premises are actually true. That's why "kind people are socialist, Bob is a kind person, therefore Bob is a socialist" is a perfectly valid argument, but not necessarily true. The same goes for the example with the cars; even if the first premise is false, the argument is still valid. Here's a good explanation from The Internet Encyclopedia of Philosophy (IEP) if you're interested: Validity and Soundness.
The Truth About The Native American Genocide
Okay, sorry for the little detour, but Molyneux and his alt-right peers commit this logical fallacy over and over again to feed their audience dangerous lies. A race-realist argument goes something like this: "IQ is a good method to measure intelligence. On average we measure different IQ scores among different races. Therefore some races have superior IQ compared to other races." It sounds ridiculous when stated like this, but this is what their completely valid, yet dangerously unsound argument boils down to. But even among this growing crowd of misguided radicals, Molyneux stands out. If you want to hear a truly passionate speech denying the genocide of Native Americans, you can watch the above linked video; it's an example only, and I don't recommend it for its truth-value, obviously. And if you did watch it, and feel that the man has a point, do yourself a favor and watch the excellent rebuttal by YouTuber Shaun. Stefan also has videos admitting he's officially a white-nationalist now, because he now has empirical evidence of its blessings after visiting Poland in Europe. Here's a truly revealing interview with Stefan by a Polish interviewer, attacking the left, socialism, globalism, collectivism, "open borders", social justice warriors and all other leftist or progressive ideas.
Stefan also has a lot of videos covering other historic events, like the fall of the Roman Empire for example. I've seen a lot of them and there's one reoccurring theme in all of them; somewhere during the narrative, however unrelated, Molyneux finds a way to slide in a derogatory remark about women or feminism. To say that he looks down on everything feminine is an understatement. So I was familiar with this man and his world-view before I found the clip linked below, but I was shocked nonetheless when I heard the fear, anger and sheer malice coming out of his mouth during a conversation with a call-in guest on his radio podcast. And it's a very old clip; I started watching Molyneux years ago because I'm very interested in all forms of anarchism, and Molyneux is a true anarcho-capitalist. That's not a form of anarchism that can ever work, and listening to Stefan's ideas has strengthened my opinion on that; anarchism and capitalism are mutually exclusive (I'll leave that as a blanket statement for you to ponder on).
I leave this video as an example of how extremist ideas are given validity, are slowly normalized by these so called intellectual white knights of western culture and free speech. Go back to the introduction of his latest book mentioned earlier and consider that the writer of that popular book (4.2 out of 5 stars rating over 373 reviews on Amazon) is the same man you're about to hear rant on women. It's part of another show discussing the rant, so if you want to skip to Stefan's little monologue, go straight to the 3:04 minute-mark, but remember what I said at the very beginning! You've been warned:
Libertarian Icon's Sickening Hatred of Women
---
Thanks so much for visiting my blog and reading my posts dear reader, I appreciate that a lot :-) If you like my content, please consider leaving a comment, upvote or resteem. I'll be back here tomorrow and sincerely hope you'll join me. Until then, keep steeming!

Recent articles you might be interested in:





Thanks for stopping by and reading. If you really liked this content, if you disagree (or if you do agree), please leave a comment. Of course, upvotes, follows, resteems are all greatly appreciated, but nothing brings me and you more growth than sharing our ideas. It's what Steemit is made for!





I am a proud helpinaut! @Helpie is looking for new members! Helpie has been growing nicely and we are always on the lookout for new valuable members. We are very supportive and community oriented. If you would like to be scouted for @helpie , please drop a comment on THIS POST or contact @paintingangels on discord at paintingangels(serena)#3668.




Just for Full Disclosure, I'm invested in these crypto-currencies:

Bitcoin | Litecoin | EOS | OmiseGo | FunFair | KIN | Pillar | DENT | Polymath | XDCE | 0x | Decred | Ethereum | Carmel | XYO





@helpie is a WITNESS now! So please help @helpie help you by voting for us here!