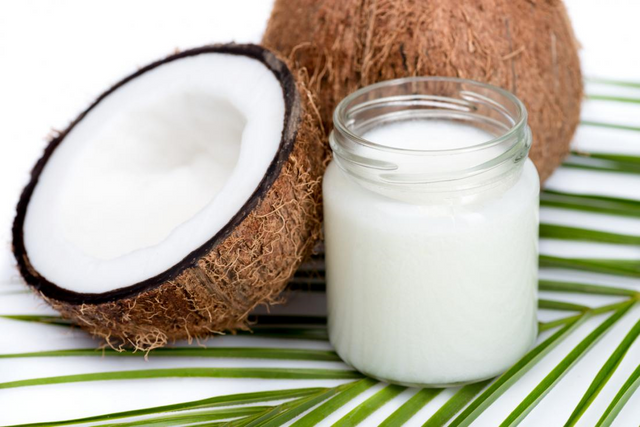 A 50-minute German lecture becoming a viral hit on YouTube might sound unusual, but the title of the talk by Karin Michels, the director of the Institute for Prevention and Tumor Epidemiology at the University of Freiburg and a professor at the Harvard TH Chan School of Public Health, has caused a bit of a stir online.
During the lecture, titled "Coconut Oil and other Nutritional Errors," Michels has made herself very clear with regard to dietary recommendations, and underlined that coconut oil is not healthy.
Its superfood status had already come under scrutiny last year after the American Heart Association (AHA) updated its guidelines, which recommended that people avoid the saturated fatty acids found in coconut oil.
I'm calling bullshit on this Harvard professor. I'm guessing she's some sort of crazy feminist vegan that doesn't like people eating meat and the fat in coconut oil is very similar to animal fats with tons and tons of evidence showing it's the fat your body needs. The headline is pure clickbait too because as you will see in this article they even show evidence that coconut oil may be good for you.
There's no study showing significant health benefits to coconut-oil consumption. And, according to Michels, coconut oil is more dangerous than lard because it almost exclusively contains saturated fatty acids, ones that can clog the coronary arteries. You can identify fats that contain large quantities of saturated fatty acids by checking to see whether they remain solid at room temperature, as is the case with butter or lard.
Actually there's plenty of studies that show the benefits of coconut oil. It doesn't take more than a few minutes for find the studies online so I don't know what the Harvard professor is smoking.
Source: https://www.businessinsider.com/harvard-speaker-busts-coconut-oil-health-myth-calling-it-pure-poison-2018-8
Big thumbs up for business insider doing their jobs and calling bullshit on this professors claim(although the headline is misleading) that no studies showing health benefits to coconut oil. Here's a couple articles they posted that show health benefits to saturated fats.
However, a study published in the American Journal of Clinical Nutrition indicated that people who routinely consume cheese, whole milk, and other high-fat dairy products — in essence, products high in saturated fatty acids — are at no higher risk of dying from a heart attack, stroke, or other illness than those who avoid such products.
Another study using data from 135,000 people in 18 countries and published in The Lancet, found that high fat and low carbohydrate consumption were associated with a 23% lower risk of death. And, even more exciting, the positive effect still stands, regardless of whether saturated or unsaturated fatty acids are being consumed.
Here's another article I post a while ago showing that mice lost more weight and were healthier on coconut oil than soybean oil and fructose sugar. The unsaturated fats this professor was claiming are better than saturated fats appeared to be more poisonous than the coconut oil.
Food for thought: The common household ingredient that scientists claim is WORSE for you than sugar.
Shockingly, their findings showed that the mice who ate a diet containing the soybean oil gained as much as 25 per cent more weight than the mice on the diet that was high in coconut oil.
Meanwhile the mice eating sugars from fructose gained only 12 per cent more weight than the mice on the coconut oil plan.
As well as gaining weight, the mice being given the vegetable oil also showed signs of a fatty liver, diabetes, and insulin resistance.
One of the vegetable oils this professor recommends is rapeseed oil also known as canola oil. which is a heavily processed oil with some really bad side effects.
Based on the fact that they contain a lot of unsaturated fatty acids, experts recommend olive or rapeseed oil as an alternative, and while it can't be used for cooking, flaxseed oil is rich in omega-3 fatty acids and is just as good for the body.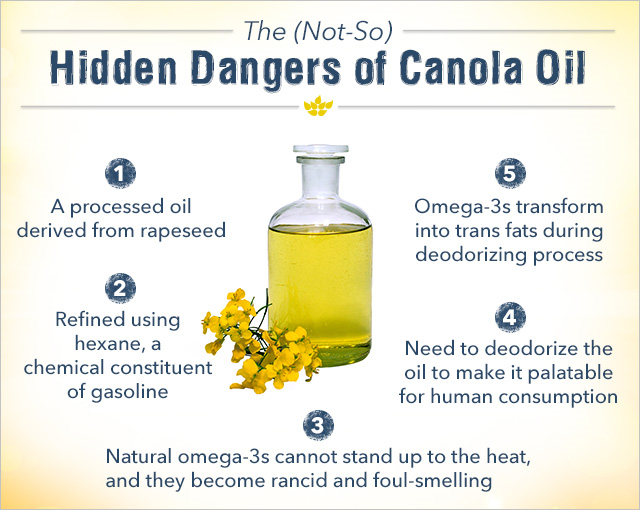 The UN has called for banning trans fats and this professor has no problems with recommending a vegetable oil that breaks down into trans fats. Clearly in my mind she and or the media are promoting propaganda rather than any kind of actual information on the topic of good or bad fats. Calling coconut oil pure poison and saying there are no studies showing it's benefit is clearly over the top and not very academic of this lady. It sounds a lot like what we hear from the leftist on climate change where they claim there's no debate on the science when time and time again these climate scientist have gotten it wrong.
https://steemit.com/informationwar/@wakeupnd/food-for-thought-the-common-household-ingredient-that-scientists-claim-is-worse-for-you-than-sugar
Here's the video of her making these over the top claims. To bad it's in German or I would watch it to have a better Idea of her true agenda.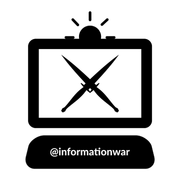 Interested in joining or supporting the Information War?

Use tag #informationwar to post your own stories about the lies and propaganda being pushed on the public. @informationwar will upvote posts worthy of the cause.
Join the discord: https://discord.gg/t5JFAXZ chat with like minded individuals like myself and share your articles to receive additional support
Delegating Steem Power:

Another way you can support the cause is to delegate SP to @informationwar.
Note: remember to keep around 50SP in your account so you don't run into any bandwidth problems.
How to delegate SP, join the fan base and more: https://steemit.com/informationwar/@truthforce/you-can-make-a-difference-join-the-informationwar-and-help-support-others-today