Facebook Virus Infects Samsung
[Текст на српском] There is a line when software becomes malware. With software, you can choose what you want to install and deinstall. With malware, there is no choice…


Well, thanks to Samsung, now "a favorite app" — Facebook — cannot be deleted (or deinstalled) from Samsung Android smartphones. Having the app that can only be disabled and not actually removed from the device (and that's thanks to a deal between Samsung and Facebook), means that you have an official malware in your smartphone. Of course, Facebook claims that the disabling the app is as good as deleting it in terms of privacy. If it is so, why would Samsung and Facebook made a deal of non-removable app? Are they giving such statements feeling they are more powerful than logic? Should the users believe Facebook after all the scandals?
Duration: 2:29


And what that malware is doing? In a recent study by Privacy International, it was revealed that you don't even need an account to be tracked by the network!
Facebook routinely tracks users, non-users and logged-out users outside its platform through Facebook Business Tools. […]

Findings:
• We found that at least 61 percent of apps we tested automatically transfer data to Facebook the moment a user opens the app. This happens whether people have a Facebook account or not, or whether they are logged into Facebook or not. […]
• In our analysis, apps that automatically transmit data to Facebook share this data together with a unique identifier, the Google advertising ID (AAID). The primary purpose of advertising IDs, such as the Google advertising ID (or Apple's equivalent, the IDFA) is to allow advertisers to link data about user behavior from different apps and web browsing into a comprehensive profile. If combined, data from different apps can paint a fine-grained and intimate picture of people's activities, interests, behaviors and routines, some of which can reveal special category data, including information about people's health or religion. […]
• We also found that some apps routinely send Facebook data that is incredibly detailed and sometimes sensitive. […]
Facebook stresses it shares personal data in a transparent manner to help developers and also streamline advertising. Good guys, right? They are just trying to help you using transparent lies, collusion and force… It's a goddamn virus that spys on every aspect of your life!
Study was dated December 2018, and is available as 51-page pdf at this link: How apps on Android share data with Facebook (Even if you don't have a Facebook Account). You can see abstract at this page Please read it, you may find it very interesting.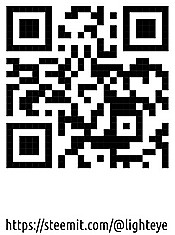 Universal Basic Income