All four Maffick's pages, "In the NOW", "Soap Box", "Waste-Ed" and "Backthen", were quietly restored on Monday with the addition of a line on their "about us" page disclosing their funding sources. Having in mind that nobody else at Facebook is obliged to disclose funding sources, send a list of sponsors — there is no rule, no requirement that user have to provide information about parent companies — forcing only those users who are tied to Russia to provide that info, immediately reminds on the old times when almost whole Europe demanded that certain among its citizens wear a clear sign of their race! Do you remember how it was called and how it has finished?
Well, who is doing that stuff today? It was a cooperative effort of the propaganda specialists, DC-based think-tank German Marshall Fund, 'google investigators' from CNN, and obedient censors from Facebook.
Actually, two Maffick Media hosts, Rania Khalek and Anissa Naouai, used the opportunity to demask the faces behind the German Marshall Fund's "alliance for securing democracy" — which is, BTW, funded by the US Government!
You can see it for yourself thanks to Conscious
Duration: 4:34


So, what will be the blowback? When you have a media that gives you critical points, the truth, the 'slick messages with graphics', the real news — totally unlike CNN — then everybody who cares about it, will search media labeled as "Russian". So, go ahead, CNN & neocons — label and follow ratings. Maybe then you'll learn something about the nature of the World… and about yourself.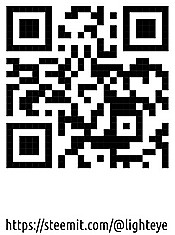 Universal Basic Income


Check out ABRA and easily invest in 28 cryptocurrencies or BIT10, an index of the top cryptos. Use this link to sign up and get $25 in free bitcoin after your first Bank/Amex deposit, or 1.5% cash back when you exchange cryptos