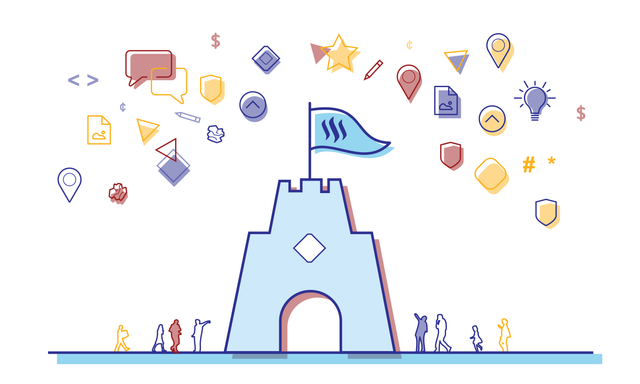 | | Sndcastle's are a collaborative initiative within Sndbox. We work with Steemit community leaders around the world to foster social and creative impact through Steem. Our aim is to grow and promote Steemit through community hubs, encourage meetups, person-to-person onboarding, and physical projects. |
| --- | --- |
An Outlet for Steemit Growth & Community Building
---
The Sndcastle initiative came about due to a number of pressing issues within the Steemit platform. Our preliminary goals have been to aid the growth of Steemit through visual and multilingual tutorials, build a network of trusted content creators and curators, and encourage the use of Steem towards impactful change within real communities. Here are three central goals that we outlined in our first Sndcastle announcement:
1. Break down language barriers.
---
| | Language barriers alone bar us from so many of our fellow Steemians and their valuable content. Some parts of the world have failed to develop a presence on Steemit simply due to lack of whale support of their country or tongue. Sndcastles are an effort to bridge parallel region-based communities. |
| --- | --- |
2. Encourage healthier curation.
---
| | For the most part, tying curatorial responsibilities to a personal account can be risky, oftentimes leading to abuse and misuse. We've taken lessons from the successes of @curie, @ocd and other curation leaders who are aiming for collaborative and trust-based growth within this ecosystem. |
| --- | --- |
3. Improve on the "Meetup" model.
---
| | Local Meetups have become a mainstay in the Steemit community from NYC to Munich to Manila. After hosting events and gaining feedback from our own Meetups, we understood that they could be much more than just social gatherings. First meetings offline can rapidly evolve into partnerships online. |
| --- | --- |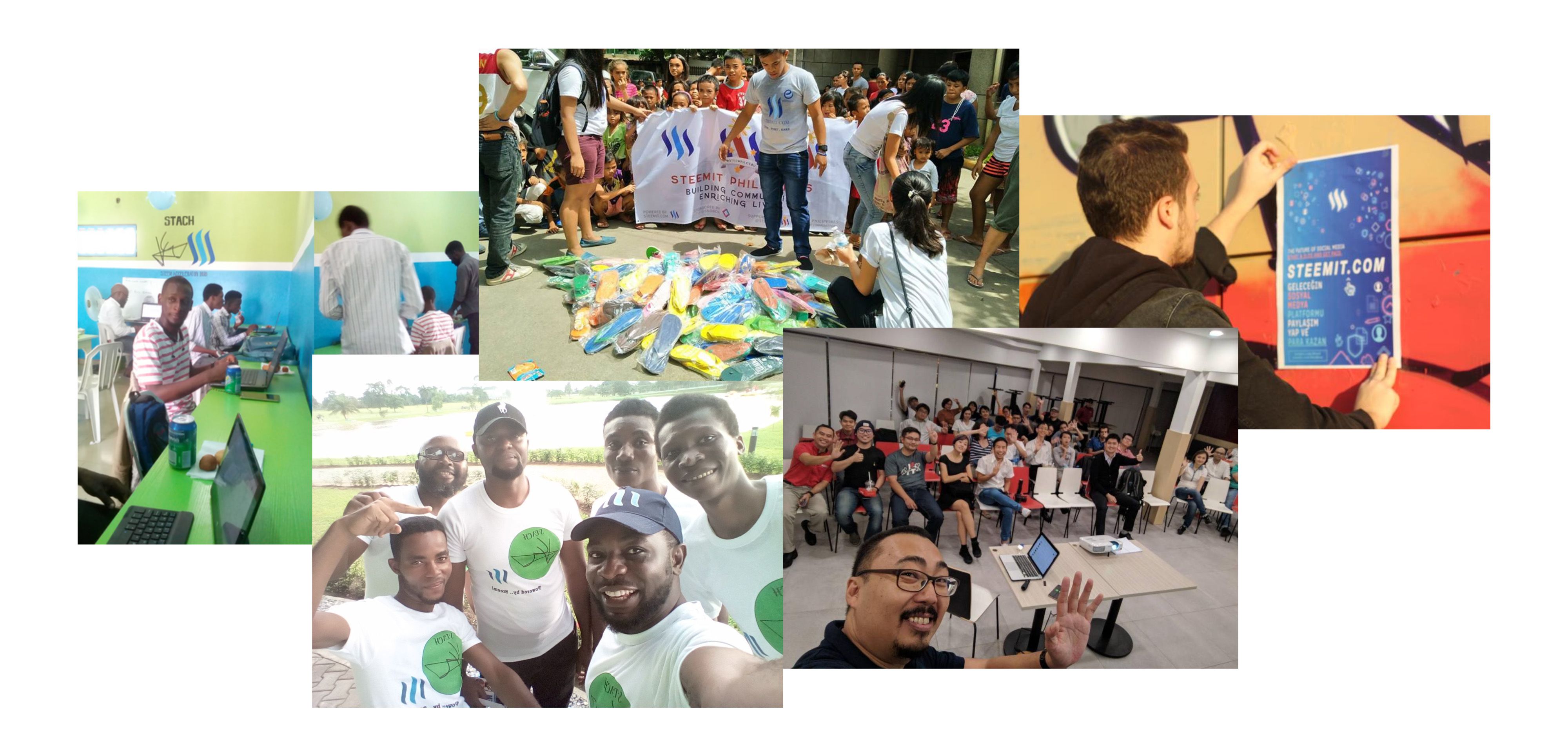 Community Action (not just Upvotes)
---
@sndbox works with a wide range of community leaders to structure projects, create graphics, translate resources, consult on initiatives and develop ideas. In collaboration with @donkeypong, our team currently supports 5 Steem hubs. @stach, @tach, @myach, @steemph.cebu and @indo-community. This is a big collaborative team effort, and (we believe) just one way for the Steem ecosystem to grow and mature.
One concept that we emphasize among the hubs we support is "making physical impact." Here are a few examples of impact that resonates positively both on and offline in real communities around the globe.
Our continued mission with hubs (and @sndbox as a whole) is to push a sense of Steemit Stewardship. All of us (hubs and individuals) are an integral part of this empowering network. It's our job to take every step possible towards promoting healthy growth and utilizing our stake effectively. Every month, we re-evaluate our work and seek to set new goals and benchmarks.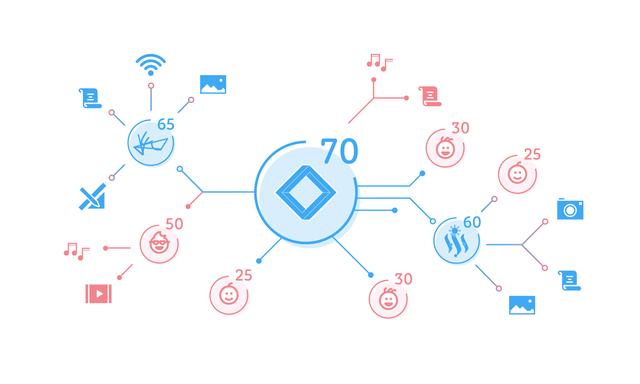 Establish Networks of Trust, Engagement & Empowerment
---
Through community hubs like these, we believe the roots of Steemit are growing deeper and becoming a transformative resource for neighborhoods and networks around the globe. As designers and architects, our belief is that a physical footprint is critical to the growth of a digital network.
Looking forward, we hope to strengthen Steemit Stewardship and multiply the number of hub-oriented initiatives within the Steem ecosystem. As of now, we support 5 hubs and are currently evaluating ways of gathering additional Steem Power (delegation and otherwise) to support even more.
Stay tuned for the next Sndcastle Catalog update. Thank you as always for your support and enthusiasm. Steem on!
---
Help us spread the word. Follow our Twitter and YouTube Channel!
---

Want to support Steemit content like this? Consider joining our curation trail! You can learn more about the @sndbox incubator mission here.
---