What is Steem Power ( SP ) and How to Power Up for More SP?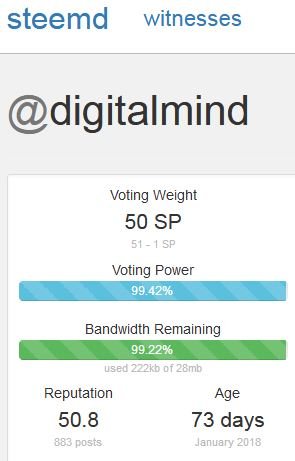 I am celebrating a double 50 achievement in steemt for having scored 50 in REP and 50 in Steem Power ( SP )
Well, you may think this not an achievement but for me, it took me a lot of effort to get into results in 73 days since.
How to boost up you REP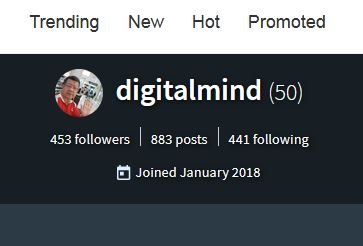 To my understanding, the Reputation score is a reflection of your involvement in the Steemit community. Activities that influence this reputation are highly dependent on upvote activities, commenting on a post and respond to comments on own post. I believed this is true as the more comment I made, together with responding to comments on own post and upvoting, I could see the REP number moved up faster.
Perhaps as the name REP itself explains the reputation, which is a measure of personal involvement in Steemit community. Other measures could be the "postings", Follows and Followings as indicated on the profile page as indicated in the screenshot.
How to increase Steem Power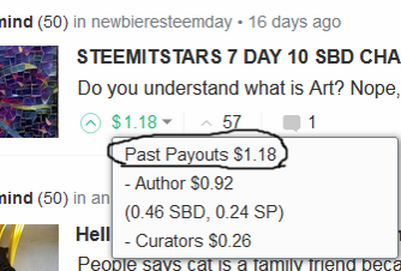 The direct contributing factor to Steem Power is the earning from your posting. Each article you posted, it will attract voting by your followers ( mainly ) and it will draw a payout value. This payout value will split into Author and Curator. And the author share will split into SBD and Steem Power ( SP ). This is a direct gaining of SP from the content you have posted ( after upvoted )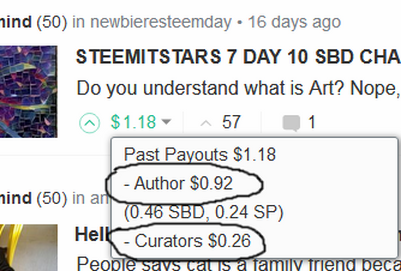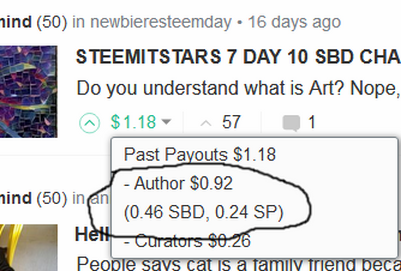 There is an indirect way to boost you Steem Power is called Power Up. What a power up means is to convert the Steem into Steem Power. The question is where is the steem come from?
Once a while, you may get a small amount of Steem from the reward system distributed to you. Another way is to buy them with the SBD you earned from the Author portion of the post.
What is Upvote Value?
It is the amount that you give to the author of a post each time you cast an upvote. For a new Steemian, the Upvote Value is around 0.002 with a default Steem Power is 15 SP. As you gained more Steem Power, your Upvote Value also increases.
Depending on the Steem price, roughly the calculation is below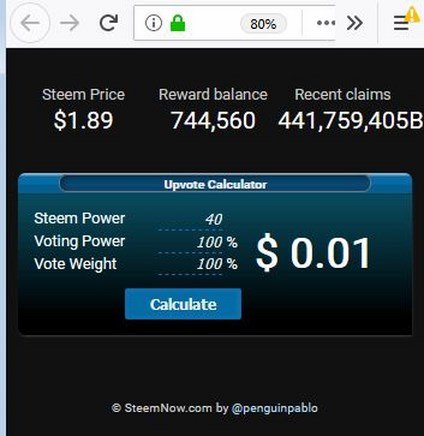 It is interesting to note that your voting value is fixed at 100% which will determine your upvote value. As a newbie to Steemit, you will be given a steem power of 15 SP to move around Steemit.
And you are expected to work around the Steemit system to get better. However, when you have reached 500 SP, a voting power slider will be activated such that you can slide to the percentage of Voting power you need. And the upvote value will change according to the voting power percentage.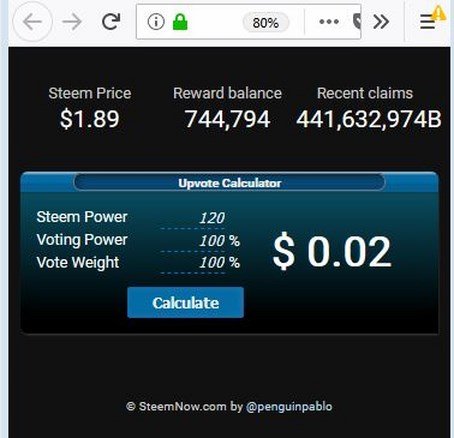 How to Power Up?
By now, you would have heard many times steemians mentioned about Power Up.
What is Power Up? It is a process to covert your Steem available in the wallet to Steem Power so that your upvote value will increase accordingly. The higher is your Steem Power, the higher is your upvote value. The question is where does this Steem come from? And how to get it? Simply, you write a quality content and post it to Steemit to earn Steam Dollar and Steam Power when fellow Steemian upvote your post. The more Steemian upvote, the higher cummulative value you get.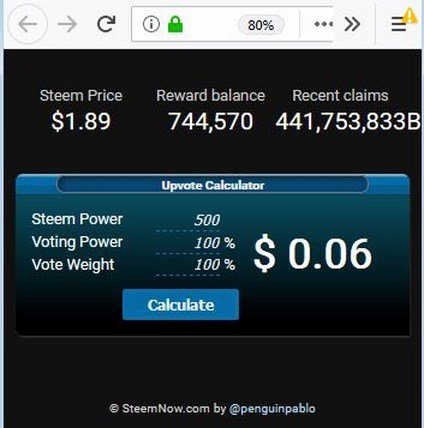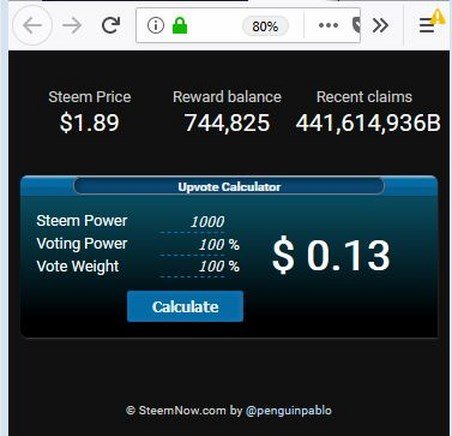 As I have stated earlier, once a while, the system will give you a small amount (0.001) of Steem as your reward. It is not going to help too much. There is a way to accelerate the growth of Steen. You can Buy steem with SBD and it can be transacted in your wallet itself.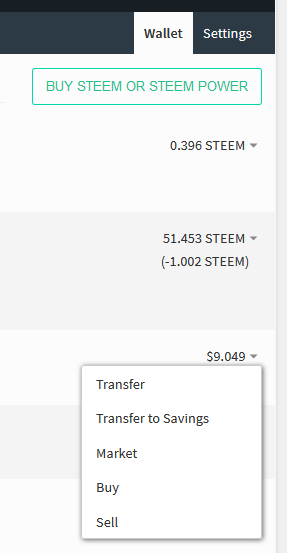 Open your wallet, go to the Steem Dollar section, and click on a small down-arrow. A menu box will appear which shown the "market" in the list. Click on it, and it will take you to a website which shows a buy and sells section. it looks slightly like a share market display.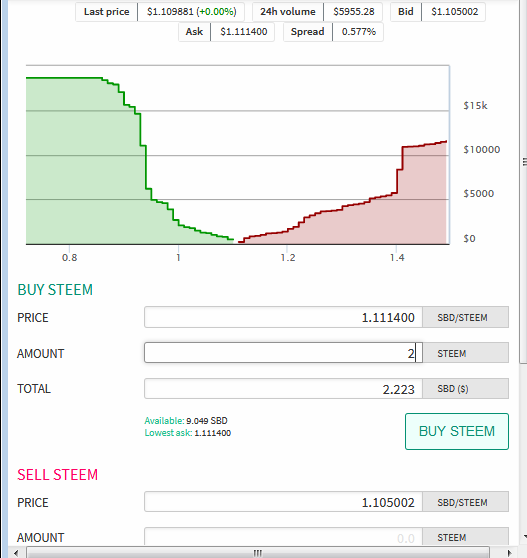 The "buy" transaction section will show the current buying price which is "1.1111400", and I have place an order of 2 Steem, and it will calculate automatically the total SBD required to buy 2 Steem. Once you have decided, click the "buy" button. If you are able to catch the seller's offer price, a transaction is confirmed. Then you will notice your wallet has extra 2 Steem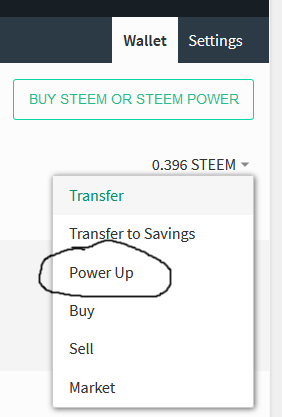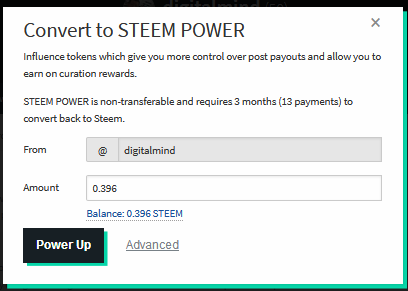 Now it is time to convert Steem to Steem Power. The process is called Power Up . The procedure is very simple, in the wallet, at the Steem section, click on the word Power Up, then a menu will appear. Indicate the amount of Steem you want to covert to Steem Power, then click "Power Up" button. If successful, you will see your Steem Power has increased while the Steem has reduced by 2
It is worth mentioned that the Steem itself has no value as compared to Steemp Power. SP will continue to earn you income as you upvote authors. It is wise to power up as often as you could to boost your SP to earn extra author fee.
Link to @digitalmind Newbie Tutorial Post


Some Related Articles
Disclaimer: