Homesteaders & Preppers on steemit - the updated list v3 [25 Jun '17]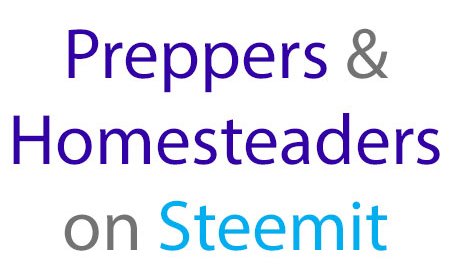 So the list grows... we've now got 77 homesteaders and preppers on steemit.
I am sure there are more I haven't found. And more are joining everyday.
Please do resteem and share with your followers, possibly even mention in a post if the opportunity arises.
I am sure we will all benefit from it.
I have found some great posts from following the people on the list. In fact I've highlighted my 'top 10' posts that I have found in my first week on steemit in a Pennsif's Picks post :
My apologies if I have missed anyone from the list that has already contacted me - just post in the comments again. Or if you know anyone else who should be on the list let me know.
Just for interest I have also included the join month for everyone in the list this time - definitely reflects the massive growth in steemit in the last couple of months.
Let the networking begin - let's see if we can reach 100 for the next version of the list !
---
Here is the Homesteaders & Preppers on steemit list v3 :
---
Some of my recent posts :
---
If you found this post useful or interesting please do upvote, resteem and follow. Thank you.