A Perfect Day
Any Wellingtonian will tell you that on a nice day Wellington is the best city in the world. And every other Kiwi will remind them that there aren't that many! That's true – Wellington does tend to be a bit on the windy side. And for the last few years, we've had an exceptional amount of rain. Still, that's better than not having enough.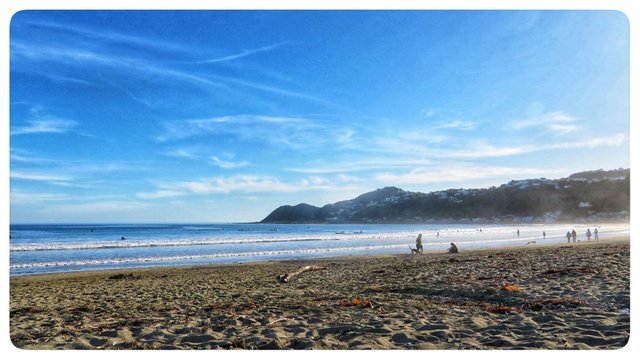 But yesterday was a perfect day. I had Lou Reed going through my head all day, so you'd better have a listen too.
It was sunny, with a light southerly breeze keeping the temperature down a bit. I had one of those days I dream about, where I lie out on the swing chair on our deck, and do nothing much for most of the day. It was the perfect temperature, not too hot and not too cold. Then about 6.30 we went for a stroll down to the beach.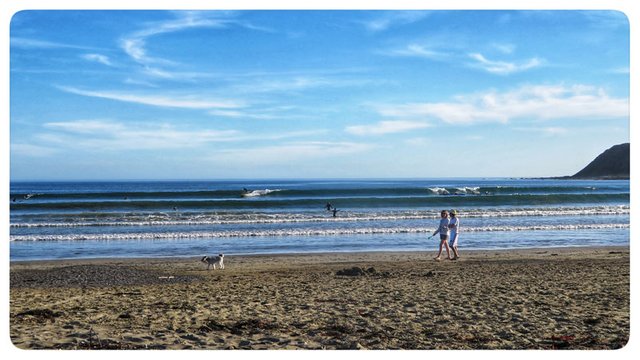 We sat on the beach for a bit, watching the dogs.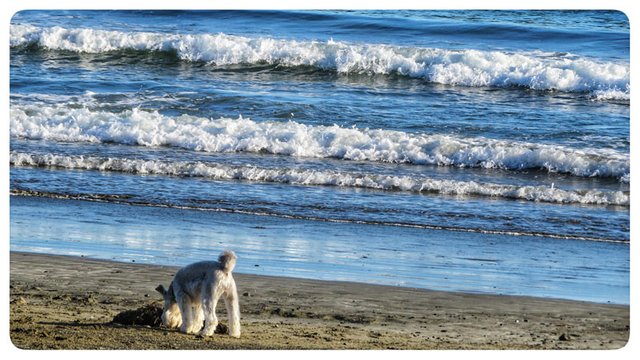 There was even one that looked like Hairy Maclary and I don't think I've ever seen one of those in the flesh before.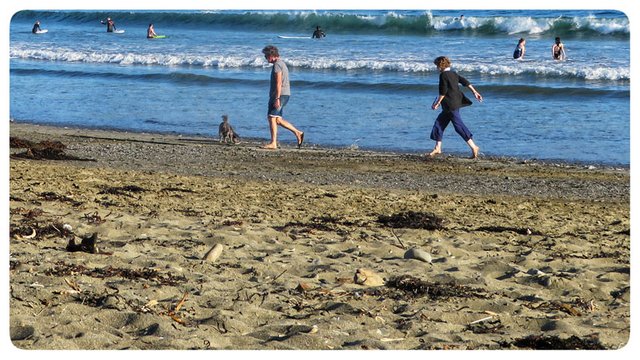 For the non-kiwis, Wikipedia says:
Hairy Maclary is a fictional dog, the hero of a series of children's picture books created by the New Zealand author Dame Lynley Dodd, and making his first appearance in 1983 with the publication of Hairy Maclary From Donaldson's Dairy.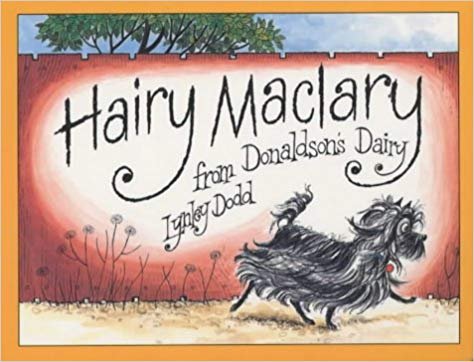 Image Source
At one point @frot lazily lifted his arm and pointed his camera around at the sea, the surfers, the strollers, the swimmers, the boats and the dogs, and clicked a few times, so I'd have some pics for this post.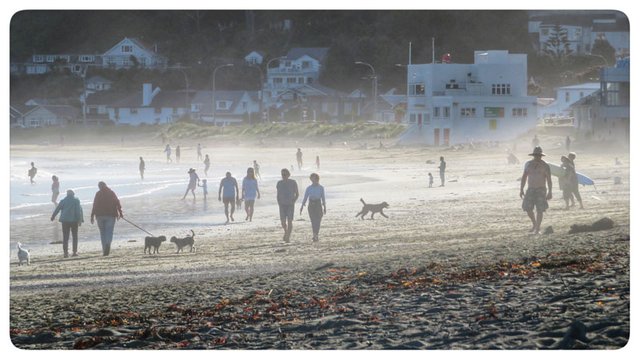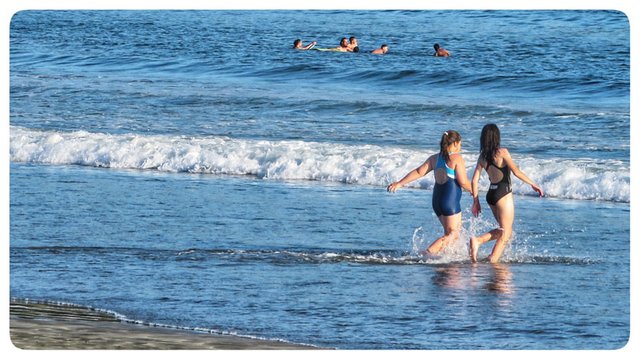 But by the time we got home again, it was time for more resting and the post got left till this morning. Today it's overcast and quite windy. Going on the weather forecast, that might be our only perfect day of the holidays. Though maybe there will be less clouds than it seems.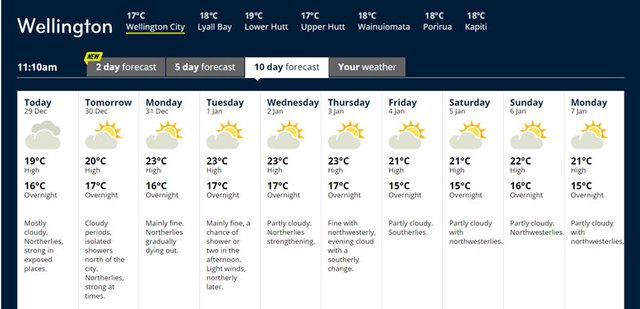 There was another perfect day once, down on the beach, which I posted about a whole two years ago…
Thanks for reading
Photos by @frot, unless otherwise stated.
Follow me for more health, nutrition, food, lifestyle and recipe posts. For an archive of 2016 & 2017 posts, by category, see my last post of 2017.

Contact me in SteemitChat to ask about one on one nutritional coaching or EFT (Emotional Freedom Technique) sessions by Skype. (Then put a comment on my most recent post, so I know to find you.) Steem, other altcoins or Paypal accepted.