When enjoying free time on my hands, walking and photography go hand in hand. It has become a hobby. So my share to day is up to the birds....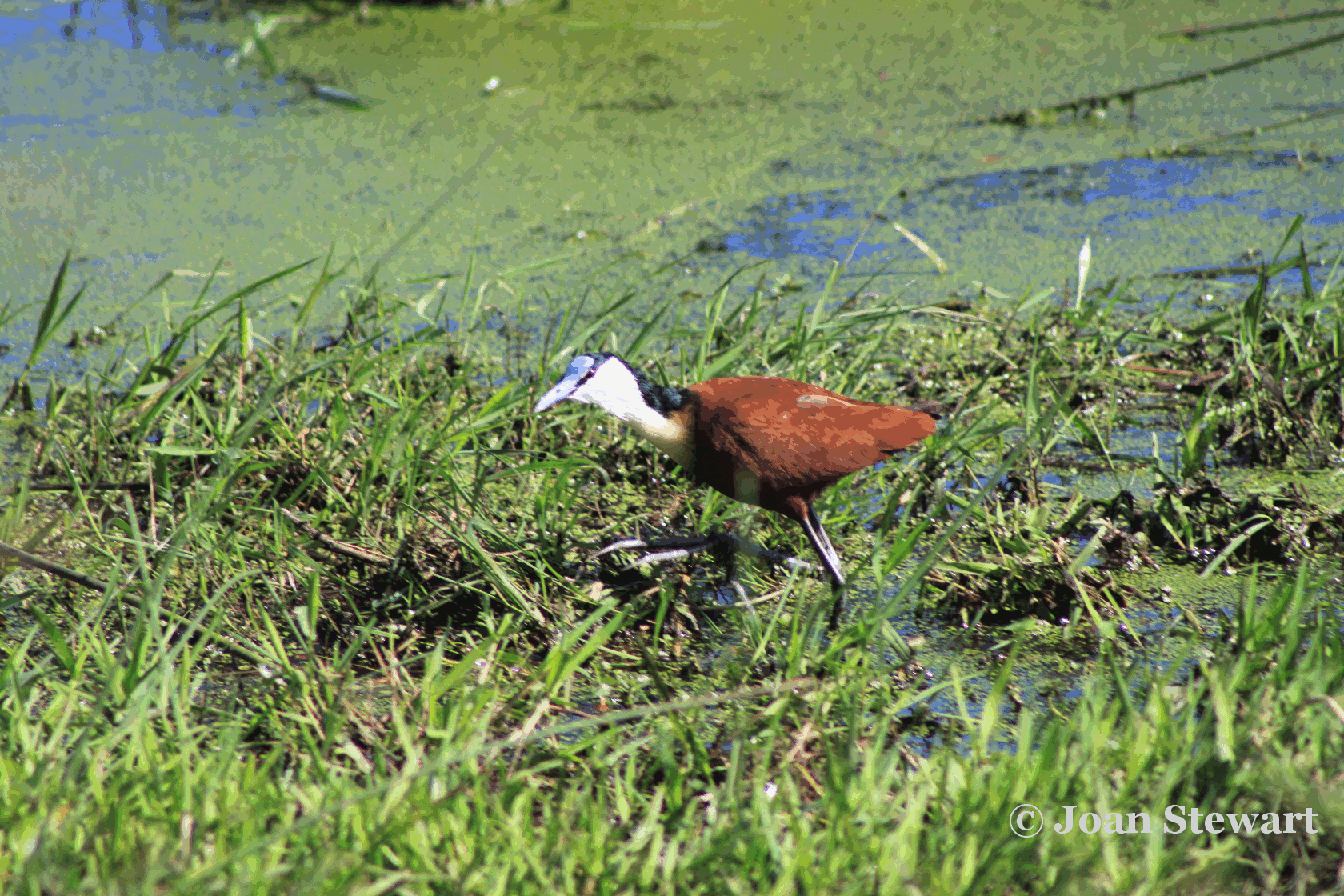 With long toes the African Jacana strides delicately on and in-between the water plants waiting to find the next morsel to eat.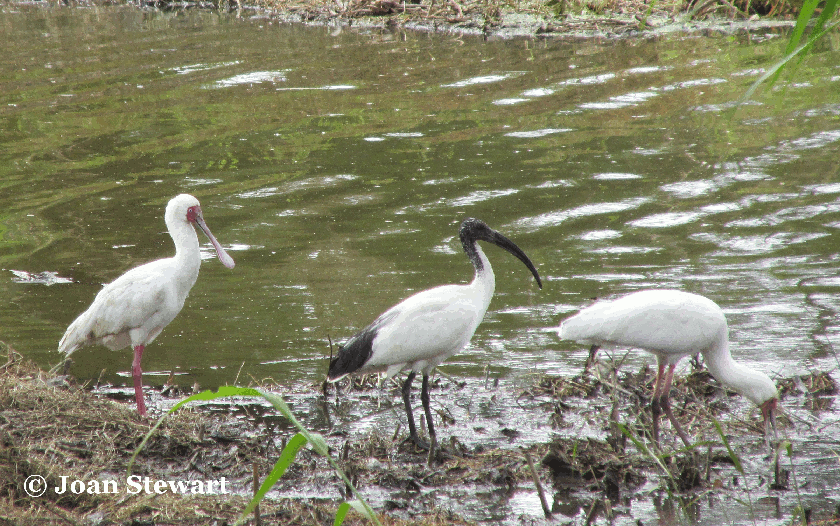 Keeping with water birds the African Spoonbill and Sacred Ibis sharing the same strip of river, sloshing around pulling out a morning snack. "Mud Diving"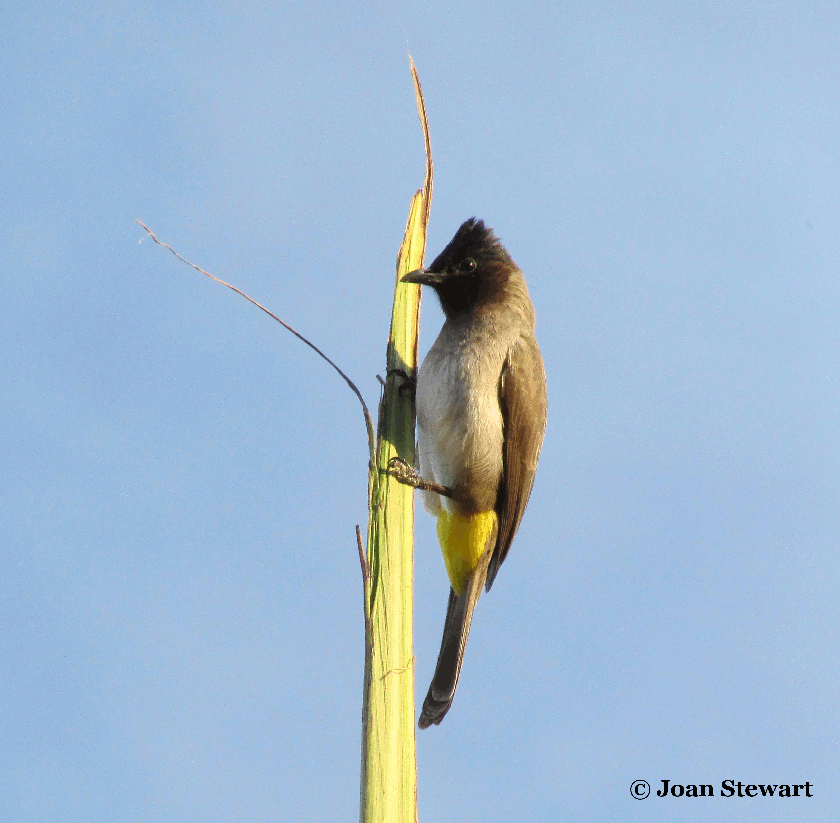 Pretty is he, up the palm tree singing sweet nothings into the breeze, maybe he gets lucky with a lady friend soon. The Dark-capped Bulbul a regular to my backyard.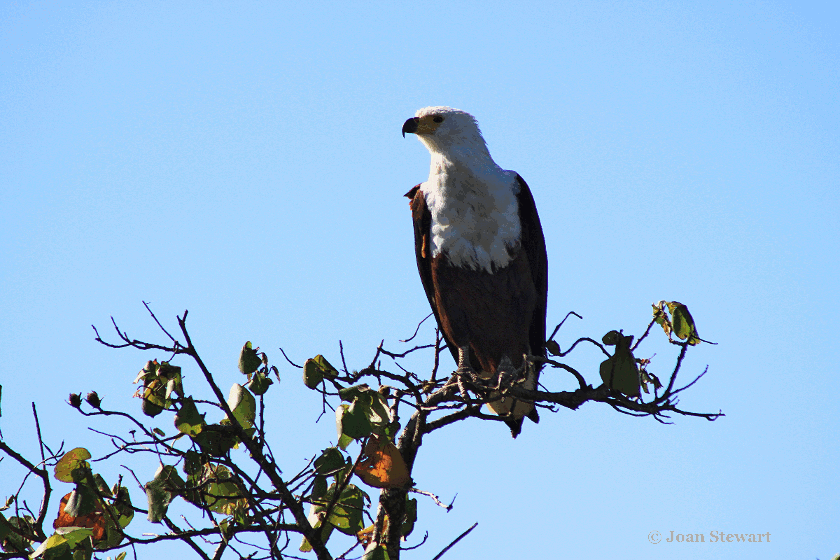 Nothing is more thrilling than to song of the Fish Eagle when it skirts through the sky above as a lord of the manor above the ground. Many South African's lovingly call it the 'sound of Africa.'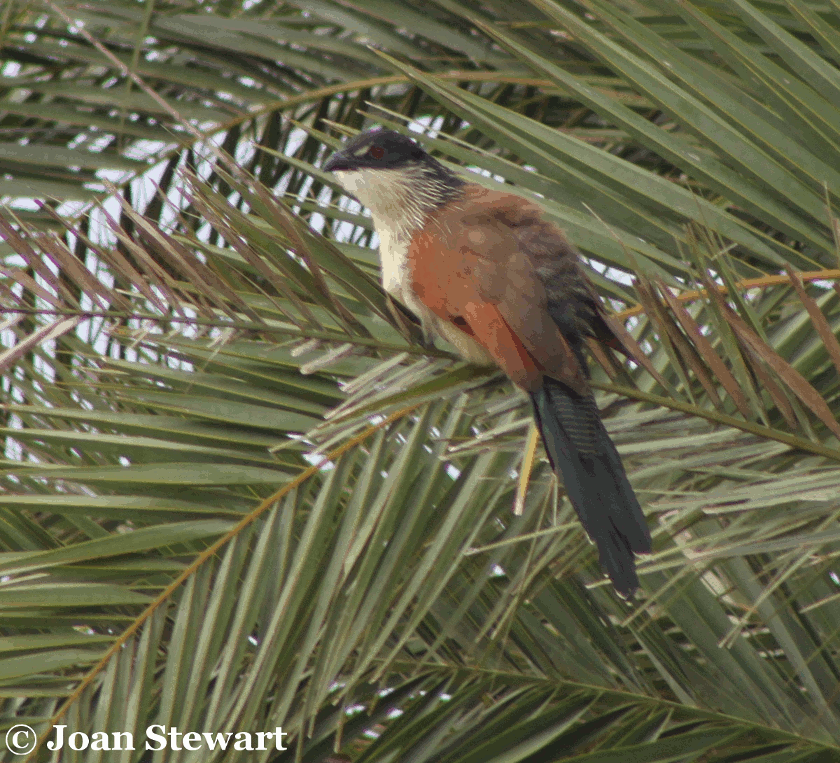 Not a big bird but one that knows how to hunt almost anything, the Burchell Coucal with his masked red eyes, he is quite my hero in skills and tenacity.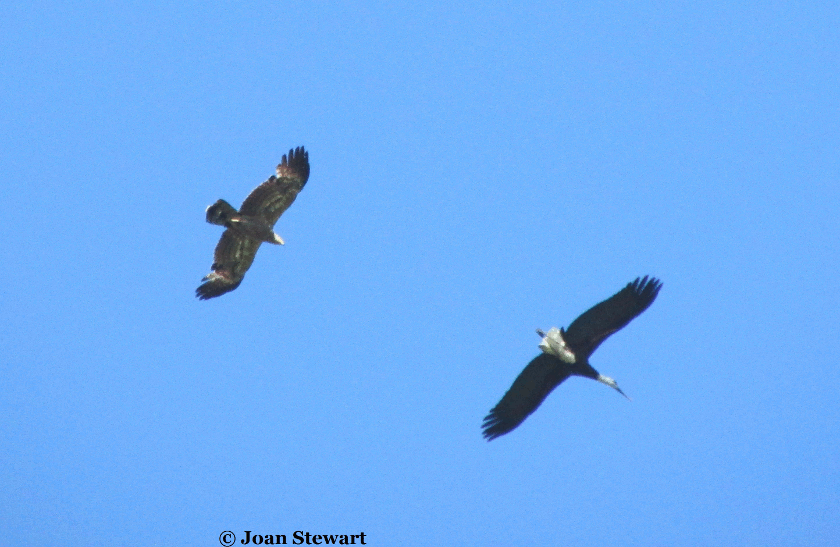 My camera is very average (one day soon I need to upgrade) zooming into birds up in the sky the Canon 160 IS is only capable of 16x zoom and often I come back and have to download to see how it came out. (Not too shabby - almost feels like the old days of film)
Next on the list is to identify the bird, with my birdbook that has sounds to hear the calls from a wand you wave over the picture. My son's got for me a couple of years ago to build my hobby even more.
This last photograph is of a Wooly-Necked Stork and a juvenile Harrier Hawk just having fun up high, always a delight to witness them free up there.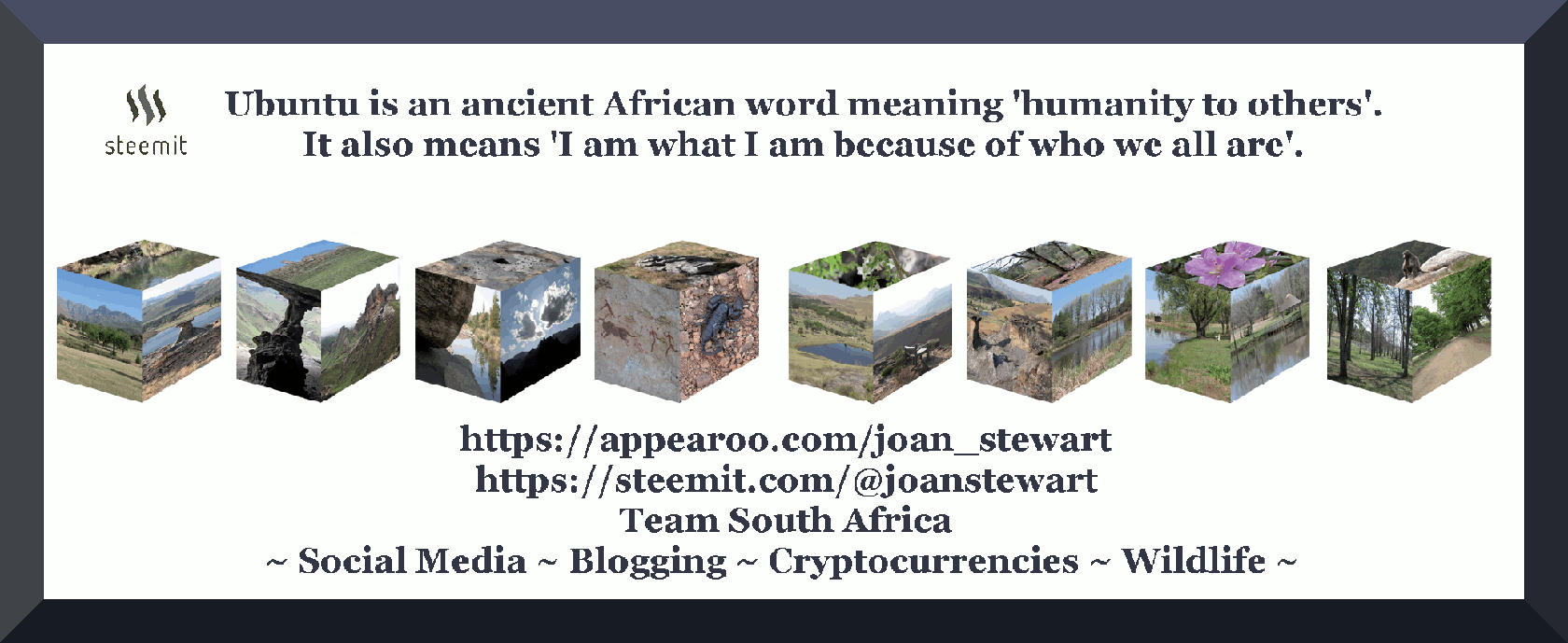 My Contribution to HobbyHub with @sweetpea be sure to visit this link and find out more