This post is written for the following competition
Every morning at the break of dawn, I wake up to the sight of my beautiful companion, the source of my happiness. I wake up to this: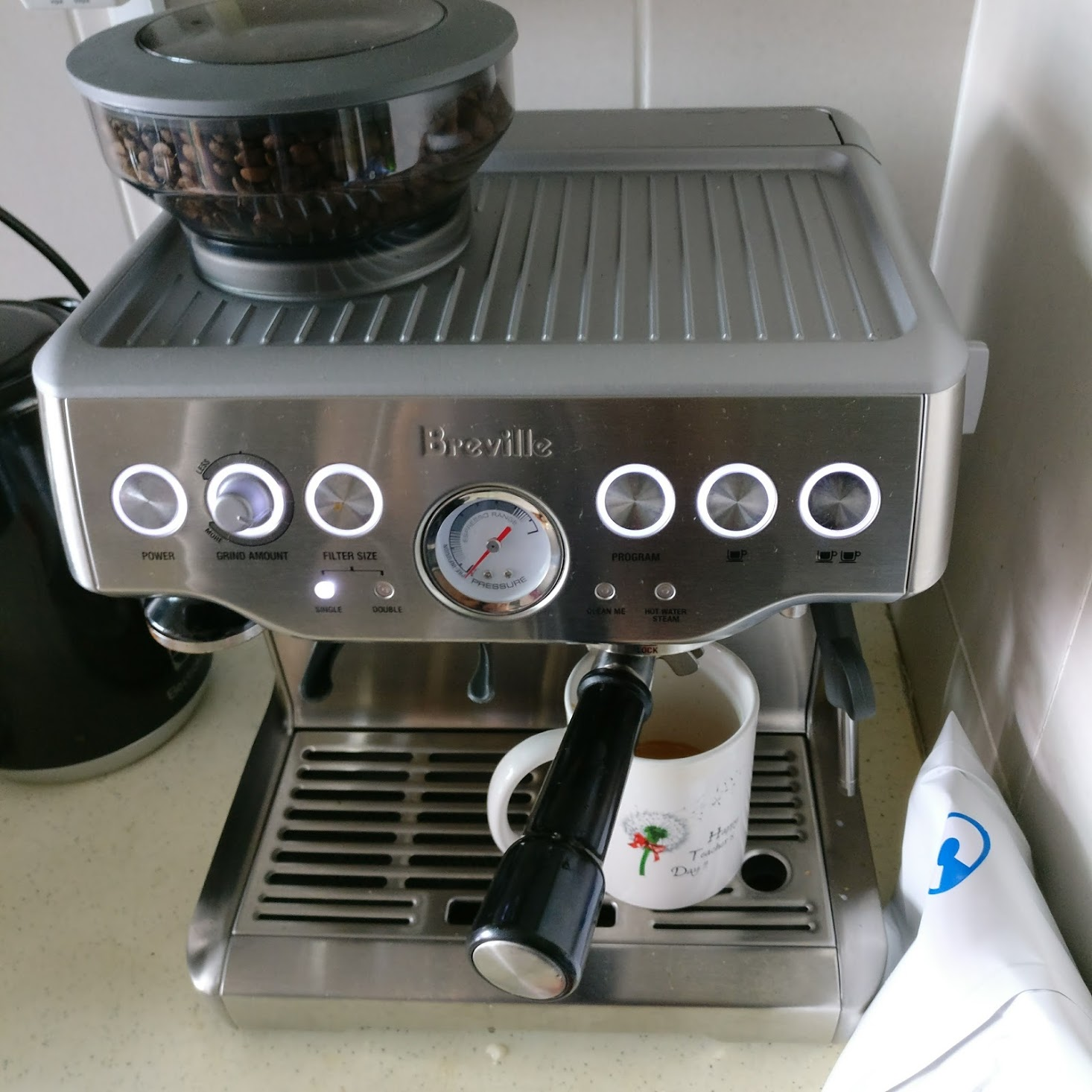 One of my favorite hobbies and one of the few that I have time for is brewing the perfect cup of coffee. I started brewing , my first cup with french presses. I learnt about it after studying in New Zealand where the coffee culture was relatively different from Malaysia. I grew up in a coffee drinking family, but it was always instant coffee that were sweet. I liked it initially, but after tasting the first cup of espresso, I felt like my world has changed.
I never knew coffee could taste so so good and how instant coffee could be so.... fake? I suppose that's how I would describe it. I apologize to all you instant coffee drinkers out there, I love you guys. But that first cup of espresso was as like the gentle caress of the morning sun, the sweet kiss from a loved one. As much as it was gentle, it was intense, like the adrenaline of skydiving.
I think I've exaggerated, but I'm sure those who have similar experiences understand. So after that time, I've been exploring this craft ever since.
---
The drinks I create
I create a few kinds of drinks. I use my french press to create cold brew.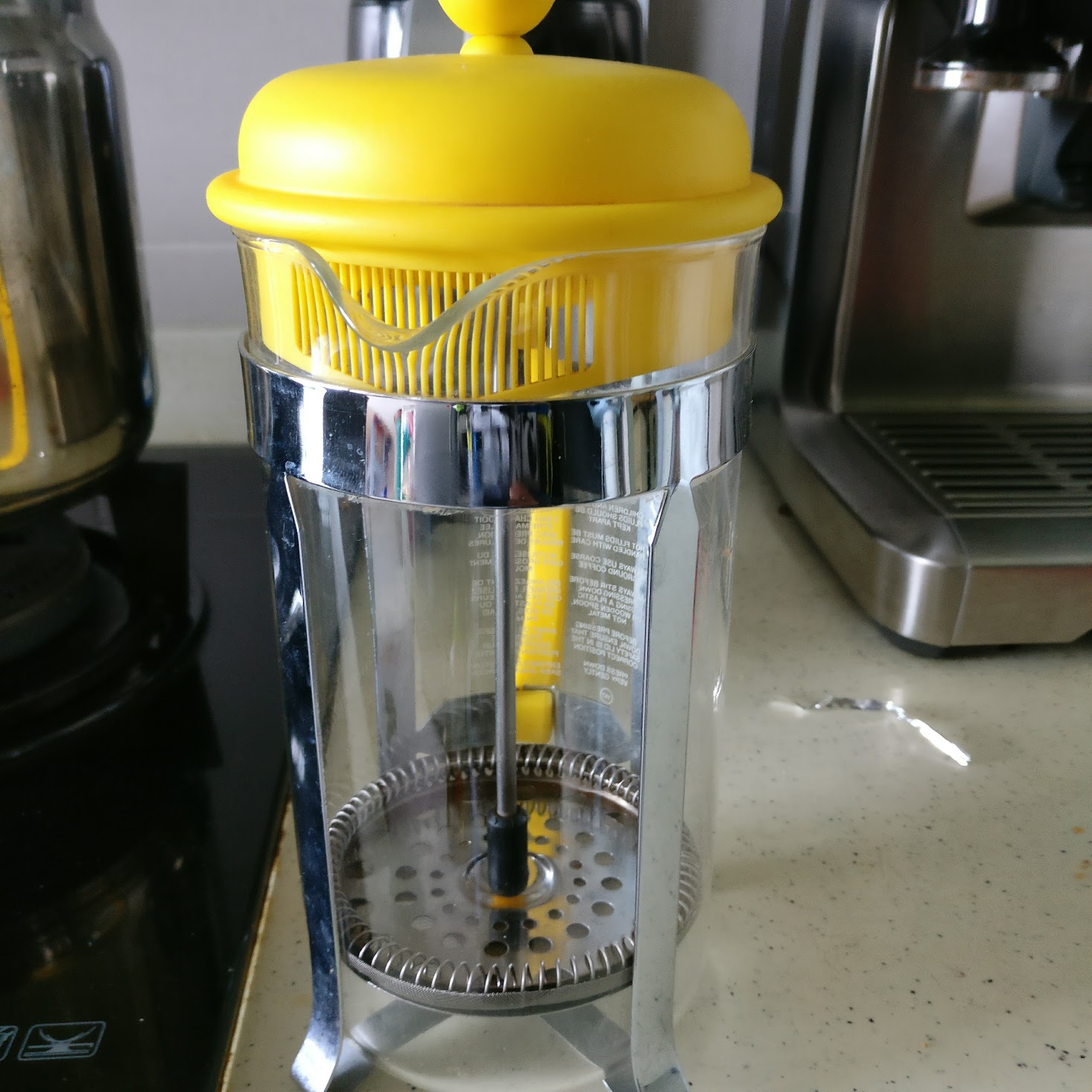 I would grind freshly bought beans from a local roaster and steep the beans in room temperature water overnight. This brings out the flavor of the coffee and makes a great gift to friends. It stores longer than espresso and I have friends who enjoyed the cold brew after three days.
I've also been trying to create the perfect latte art, but that has been a learning curve. So here are my creations. Please try not to laugh if you are an actual barista.
So I think this was supposed to be a portrait of my wife. She looks much prettier in real life. This does not do her justice.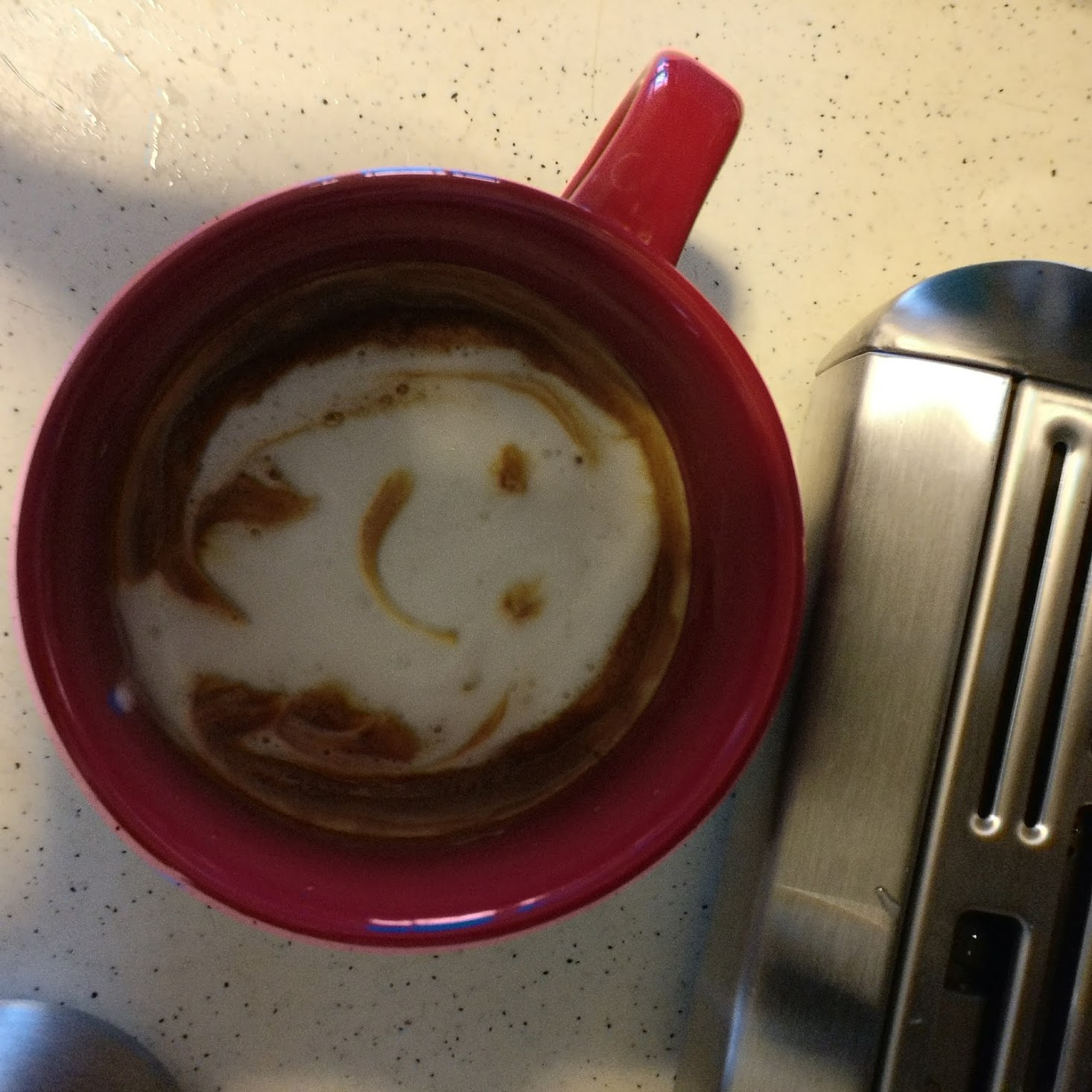 This was supposed to be a dog's paw. But by the looks of it, I think it could be something else perhaps...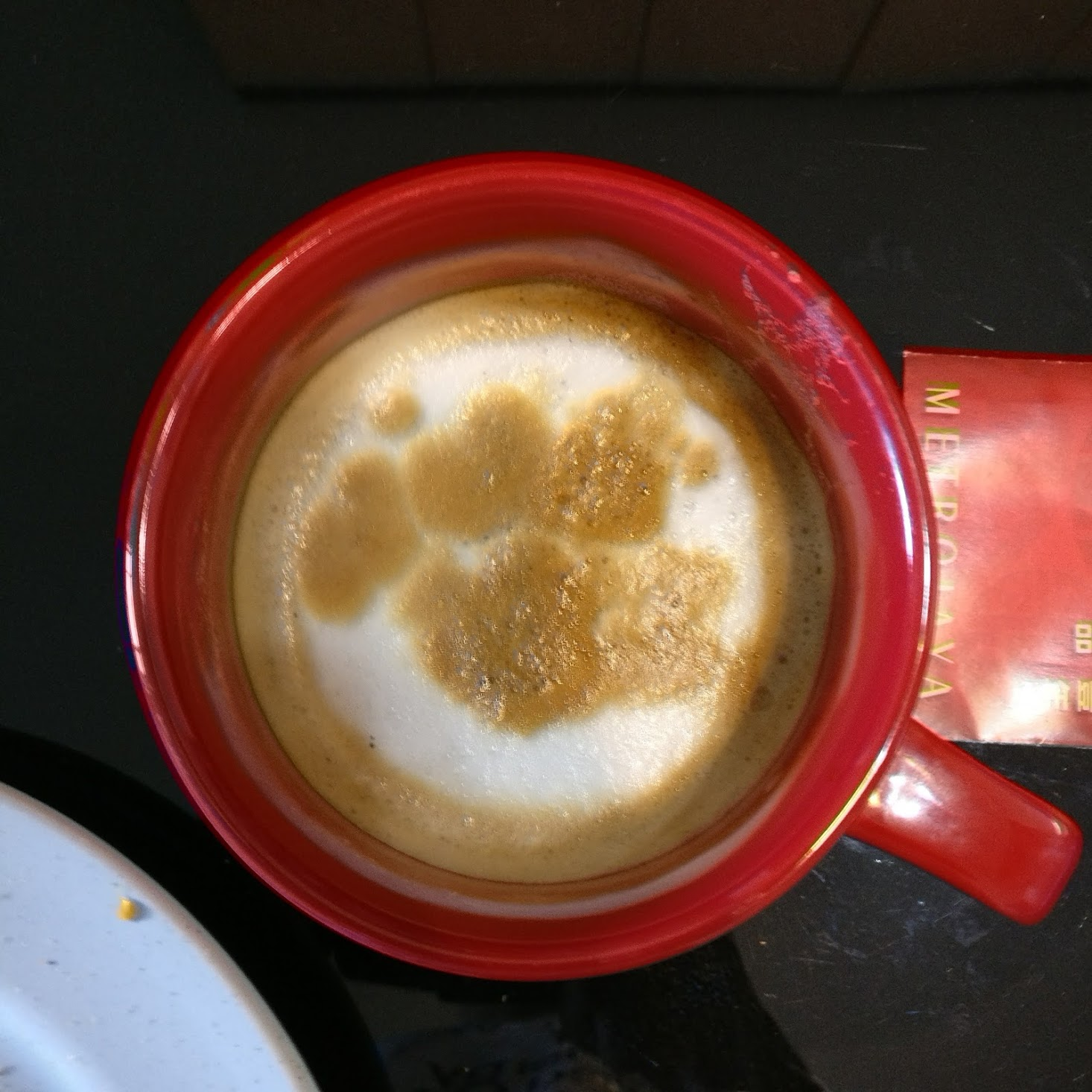 I call this, trying to salvage a failure. But hey, it still tasted good.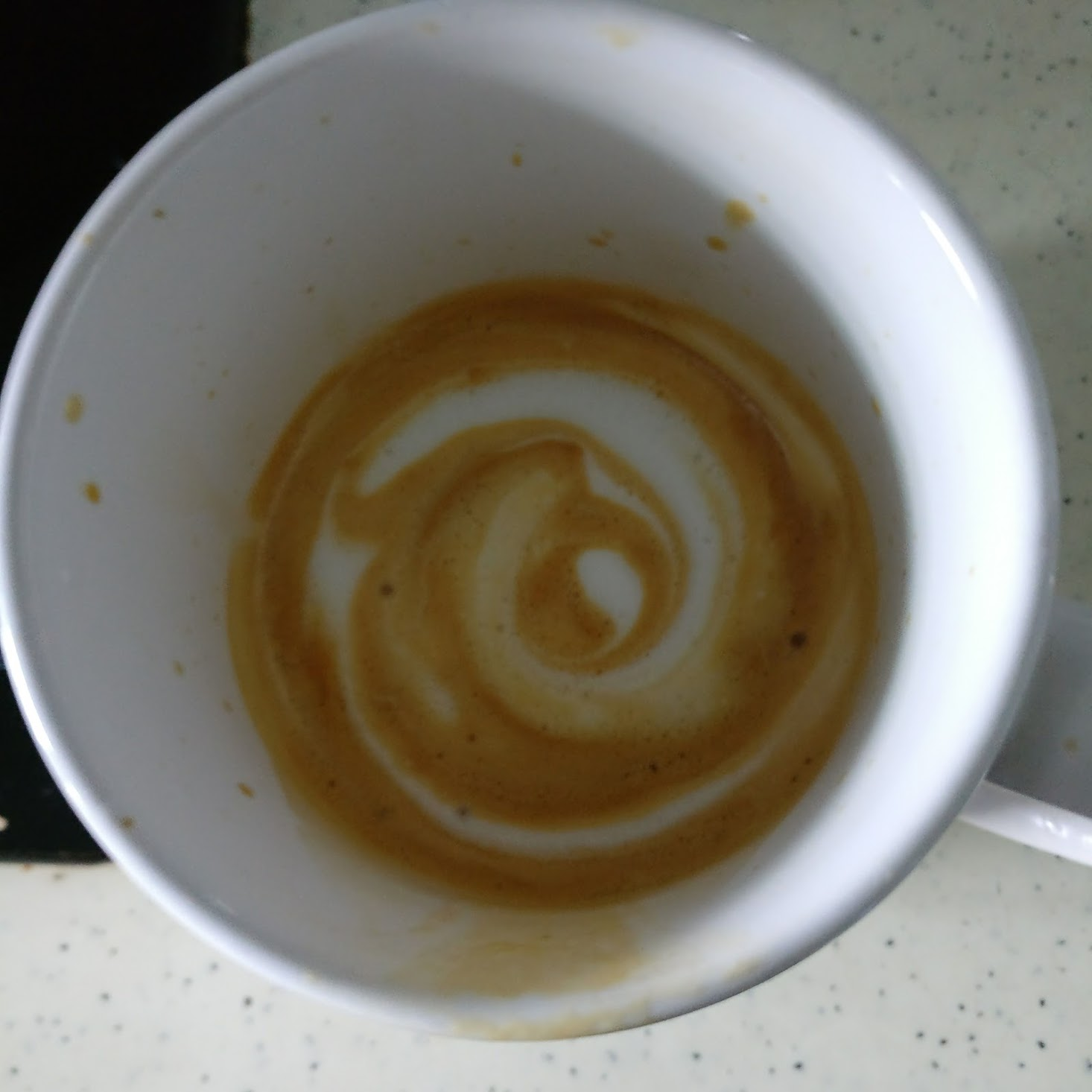 Moving on, I do this everyday and even when I'm away on trips, I bring along my portable espresso machine to help me get a great cup of coffee.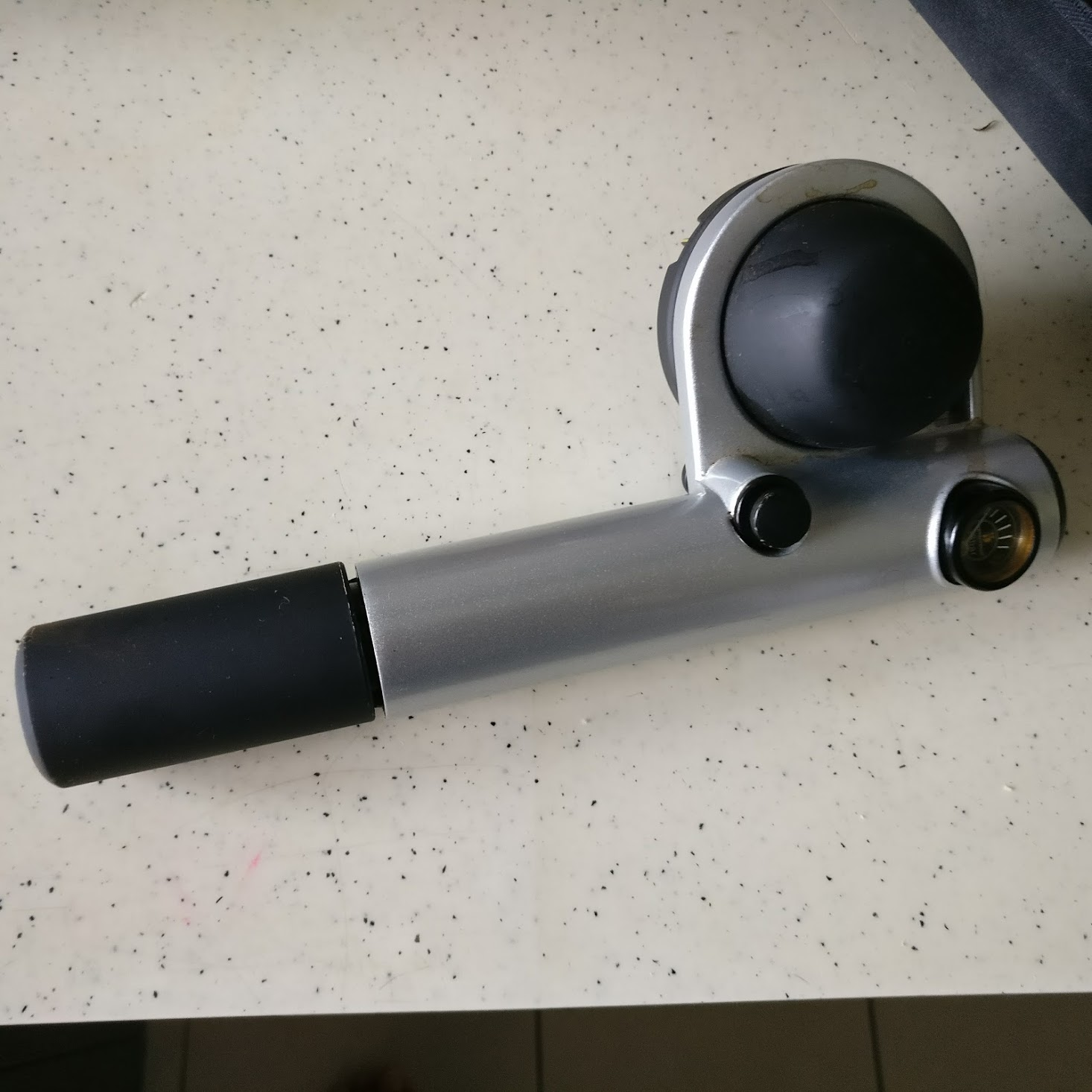 ---
Why I do it
I suppose one of the key reasons why I do it is that coffee relaxes me. I am a PhD student, I teach and I have two children whom I adore and all this requires that extra boost of energy that keeps me going. I would love going to cafes, but from where I'm from, the cost of making your own Espresso based drinks is three times cheaper than going to a cafe.
Aside from the monetary gains, I suppose its all about having a sense of achievement, about making that perfect cup of coffee. Something like cooking that perfect meal or creating that perfect Steemit article.
Also, this gives me a chance to explore all kinds of coffee. Each type of blend, coffee and roaster has its own unique story to it. I would normally refer to this book for those details: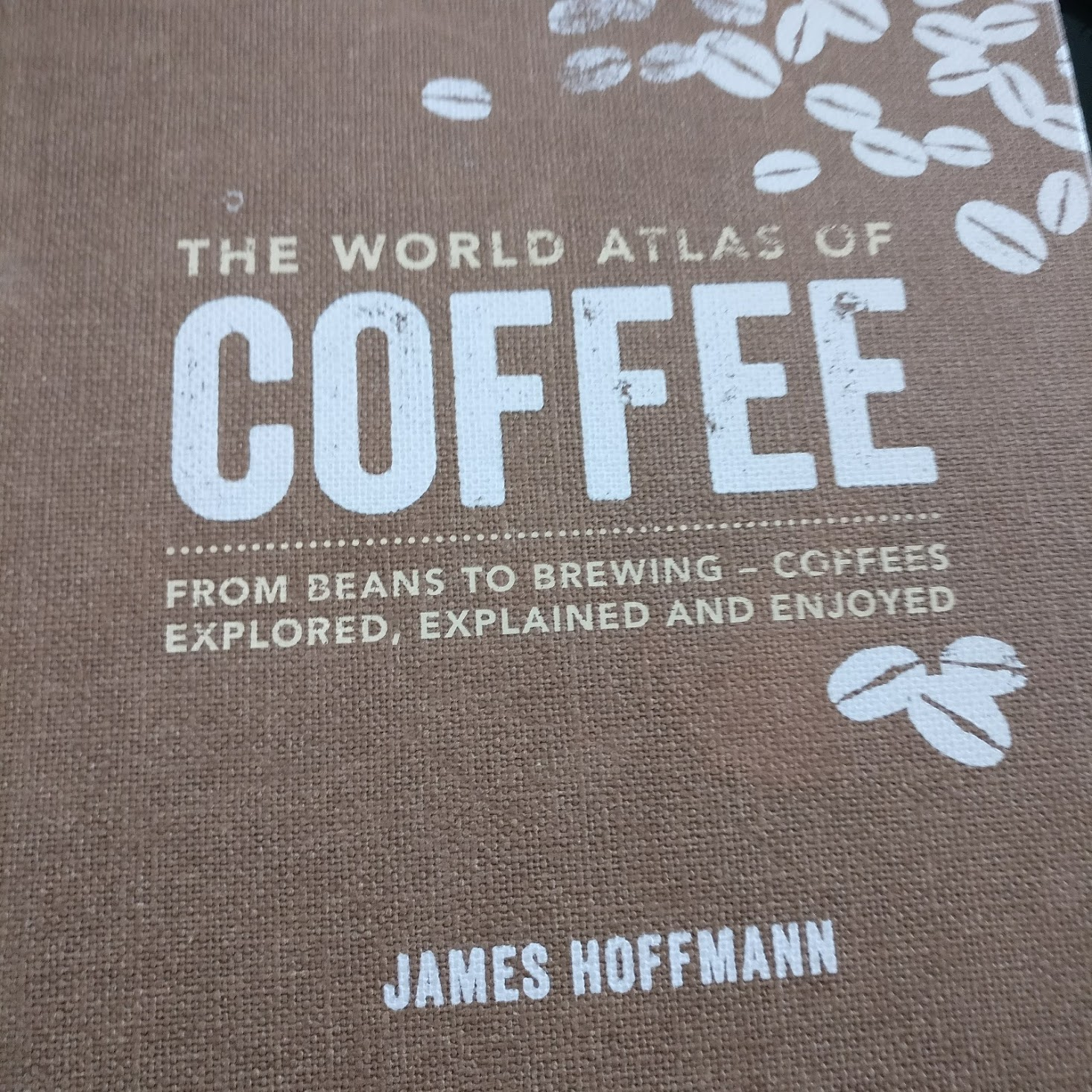 The book is great as it not only talks about the origins of the beans but also about how to create the perfect cup. However, the challenge is not only on creating the right grind and the right brew time to create the right drink, but its also about appreciating where its from and what is the best way to make the drink.
A big shout out to hobby hub and @sweetpea for organizing this. If you are ever in Malaysia, I'll brew you a great cup =)