Sorry To See @steemchiller, @glory7, @rakkasan84, @wonsama, @fenrir78 And Many Others Get Shafted
Shut The Hell Up... Or Else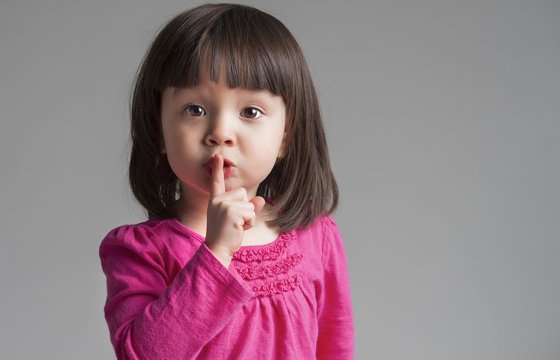 First, I'm disgusted to see there was a list of people that DID NOT get the HIVE tokens because they were on some arbitrary blacklist created. While I can't say things like this surprise me, it definitely shoots a hole in the "Justin Sun simply bought stolen Steem" point and that's what our problem was with him all along.
Now we can see it was about control, and the leaders of the HIVE chain will not tolerate dissent. Its anything but a decentralized community their sheep are "selling", but instead a gaggle of self-interested rich guys that want to keep their power. Otherwise they wouldn't have excluded some incredibly awesome people mentioned in the title.
While I don't have knowledge of everyone on the list, and I'm sure I missed a few I could vouch for: CLICK HERE FOR THE TOTAL BLACKLIST, I can speak up for a few great people I either know or know of.

1st up is @steemchiller ... I use his Steemworld.org site daily 99% ... He brought great value to the Steem ecosystem and was a huge part of the positive side of Steem/Steemit. Almost all my friends used his creation and he deserves to be treated better than this. So whatever he did to piss off the dear leaders, shafting @steemchiller is an epic mistake.

Next is @glory7... One of the most outstanding people I've met. A nice, generous, and humble person who I was SHOCKED to see on the list. He is a major supporter of the Steemmonster/Splinterlands ecosystem and has been from the beginning. I would say without @glory7, its likely the game would not have progressed as fast as it did. And since Splinterlands is the main APP that surpassed even Steemit in users, his contributions to the Steem ecosystem should be rewarded, not excluded.

I have personally had the pleasure of playing alongside @rakkasan84 in drugwars and steemmonsters for many many months and I have found him to be a very stand up person. For him to be excluded from the HIVE airdrop could be for no other reason that he pissed off the wrong person.

Finally, I have seen @wonsama and @fenrir78 around Steemit, Steemmonsters, and/or Drugwars, and they have been active in various things. In fact I have seen at least one instance where being nice to a whale was not in their DNA. Of course, this action was hurtful to the whale at the time, but that should be NO REASON to exclude them from getting the airdrop of HIVE if all others get it.

I will leave everyone with this one thought: If pissing off the wrong person will lead you to lose all your benefits, everyone should pay attention to this point. Why? Because if this is how the leaders think over at HIVE, then what happens if you decide yourself to ever disagree with them?

Note: I will not be "cross-posting" this over on HIVE. Frankly the HIVE can do what they wish, and play in their sandbox all they want. I wanted to make this point for those people still left that follow me on Steem/Steemit to see. I feel it is only right to express my opinions freely, and I stand firmly on the point these people got shafted.
And as all of you know by now, I will not shut the hell up when it comes to my opinions.