Steem Ghana Contest Week Two: Tell us why you love Steemit (Pool Prize Increased)
Hello Everyone,
Welcome to Steem Ghana Weekly Contest Week Two. For our contest this week we are looking at the steemit blockchain. We know you love the steemit blockchain as much as we do however we do not know the specifics and we are so curious to learn more from you and so we are giving that opportunity in this week's contest.
---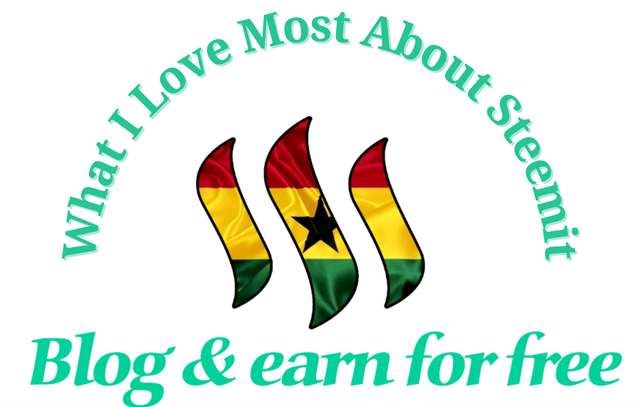 ---
What I love most about the Steemit Blockchain
---
Now the steemit blockchain is a big place to be and there are so many things to talk about for instance someone may be in love with the fact that steemit support Dapps which makes life easier on the blockchain, perhaps you love how the steemit wallet feature works or maybe you love the new community structure. Maybe your new love has to do with the tron integration or you love the steemit leaderhip and their wonderful ideas, who knows, someone may even love the fact that the blockchain has meetups? The ball is in your court, you have the option to even educate us one whichever it is that makes you fall in love with the blockchain. Knowledge is power after all, don't limit yourself, be creative and take us on a steemit love trip.
Contest Rules
Post must be atleast 250 words
The contest is open to all
Post must be in the Steem Ghana Community
Post can be in any language
Entries must be original work (No Plagiarism)
Only one entry is required
Please do well to tag @nattybongo or @mcsamm for easy identification of your post
Use the tags #ghcontest, #steemexclusive and your country tag
Please share link of your entry in the comments, entries not commented would not be considered
---
Contest is opened till 20th April, 12am - GMT
---
Prizes to be Won
• 1st Place – 10 Steem
• 2nd Place – 7 steem
• 3rd Place – 5 steem
• 4th Place – 3 steem
• 5th Place – 1 steem
---
It would be an absolute thrill for us to see your participation and we simply can't wait to read your submissions!!. Thanks for your time and have a great day.
---
I humble invite @steemcurator01 and @steemcurator02 to support the participants for this contest in our community.
---
Cc:
@pennsif
@stephenkendal
All country Reps