The Ideas about Anti-abuse alert. Power Up #lub100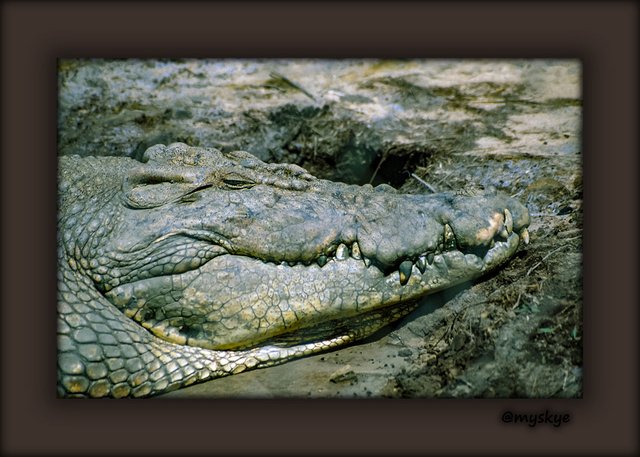 *
Hello my dear Steemians,
 
I actually was not planning to post today but while seeing what kind of whirl was caused in our community "World of Xpilar" during last 24 hours when @alexmove and his bot I decided to do a post and put all together in one place as I can't chase every single comments of him and his Anti-Plagiarim Team.
You are all annoyed with the plagiarism, vote-farming and spamming that we often have on this platform and that there is no regulatory mechanism here. We have discussed that many times often I brought an example of @steemcleaners and their work. Do you want to know what I liked most in their work?
you do not know that they are working because they did not put it to show
but if someone was abusing the system them they were there and dealt very quickly and professional
they contacted the user only then when they had evidence of abuse and did not bother with some automatic messages that the computer program generated like in @alexmove case.
they had a page called Abuse Report" the people reported suspicious cases and they investigated but then acted with appropriate action
I must say I really miss the way how they worked.
---
The reaction of Steemians to the comment of @alexmove
---
&nbsp
If you were not aware about the Anti-abuse team here are the users who are in: @papi.mati, @alexmove, @symbionts, or @alejos7ven they also have account @ac-cheetah for Downvotes.
While striving for the Anti-abuse system we did not want to be told that our posts are original and 100% clear from plagiarism. Many of us here for last 4 and less years and slowly but surely those users have to be known to the above mentioned users as we are contacting with them so often.
Therefore, instead of searching for Abusers the bot that is running by Anti-plagiarim team is telling us that we are "good". We do not need to be told that we are good, instead you, guys need to find "bad guys"
I have now collected few reaction to the comment that he is leaving under users posts and completely sharing their opinion
---
@greatketty:"
---
Here reaction: There was no need to doubt!) Thanks for checking!
&nbsp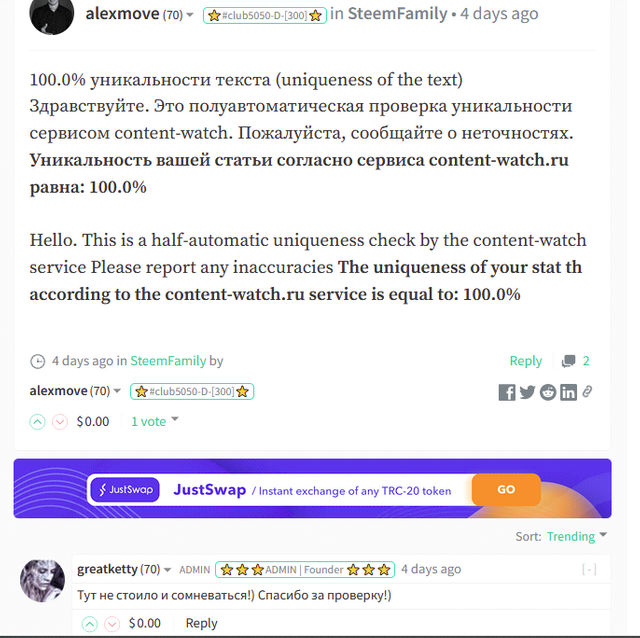 ---
*@svm038
---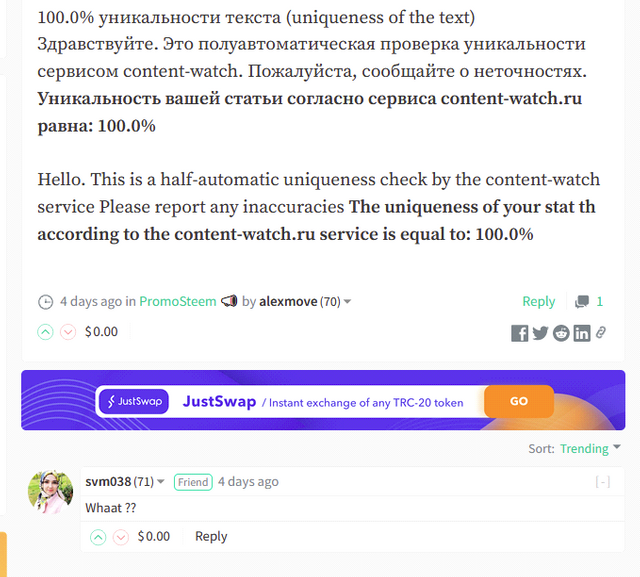 ---
@lilia737
---
&nbsp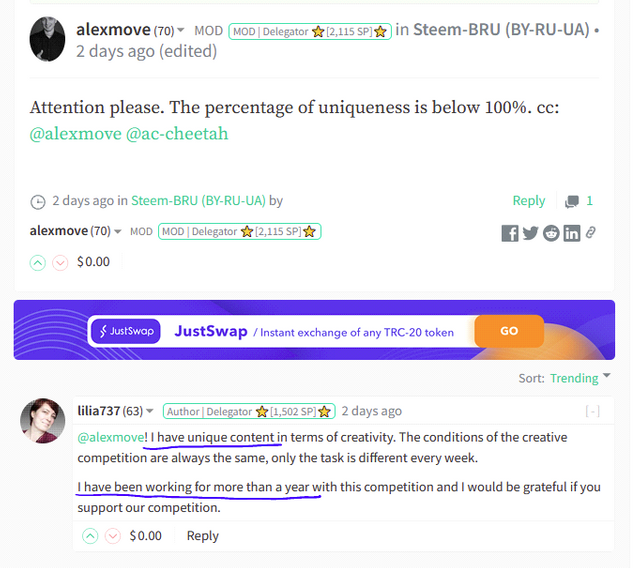 ---
Now back to World of Xpilar
---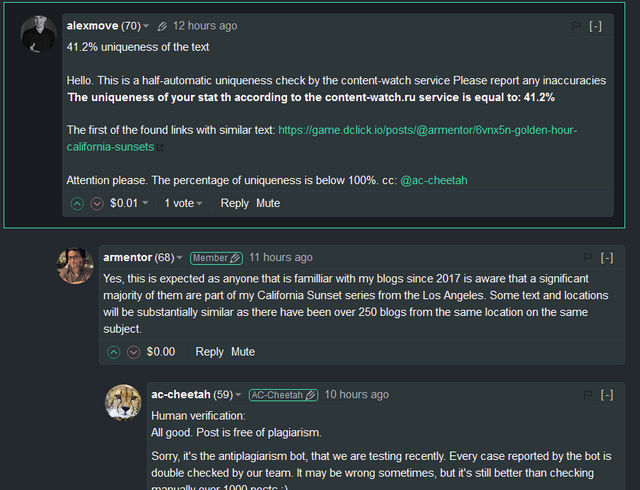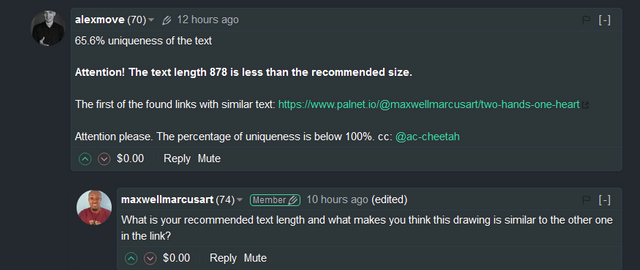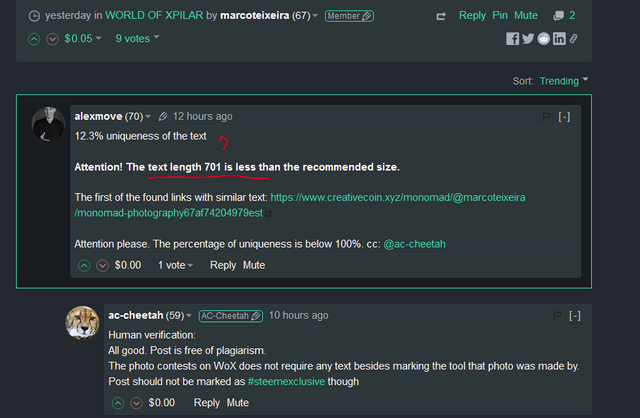 @serap, our member who is posting Original content and doing 100% Power Up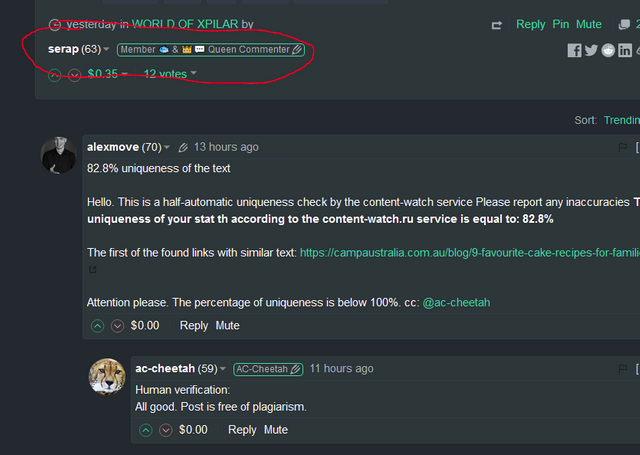 @sultan-aceh who is very well known to the whole Steem blockchain with his promotional work and charity projects: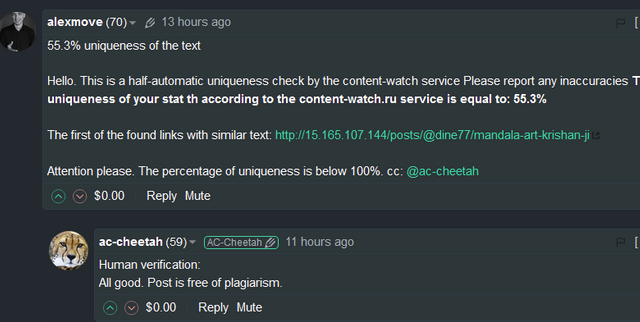 And even @xpilar, who is well known to Steem blockchain with all the different activities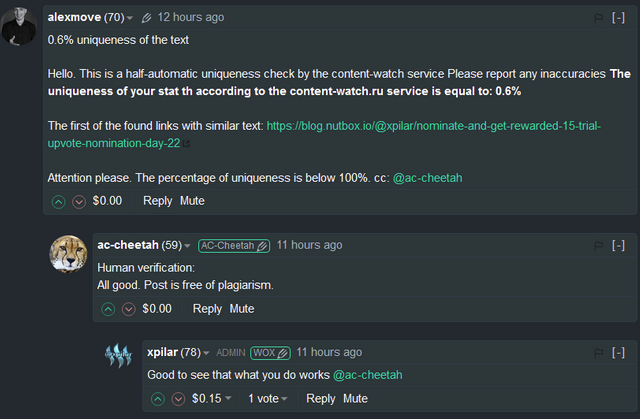 ---
The area of Improvement
---
Attention to the Anti-abuse team: @papi.mati, @alexmove, @symbionts, or @alejos7ven and @steemcurator01 as it was created with your support of the idea.
The screening of users while searching for Abuse should be running in background, @alexmove if you are running the algorithm and found that the person has created original content then you do not need to tell him/her that the content is 100% clear. The use knows that. In such cases do not leave any comment

If you detected potential Abuse then contact your team on Discord and investigate, get evidence that nobody can bit and then contact the abuser with evidence. Those user should be notified

Leaving the automatic message under multiple posts of the same user without proper checking before in my opinion is SPAMMING.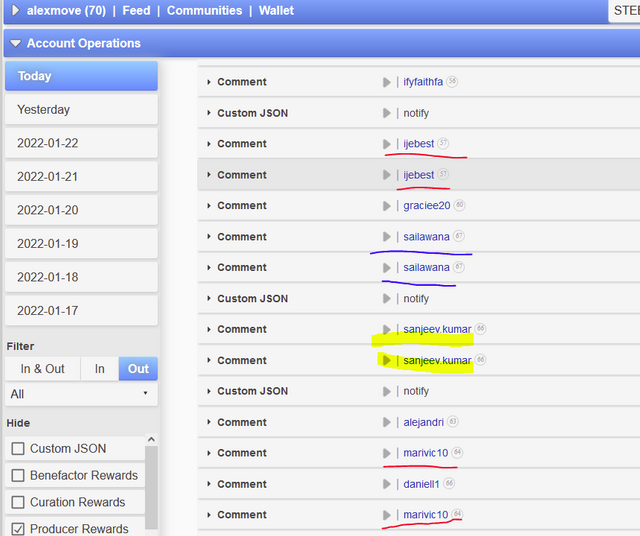 Anti-abuse Team, please create "Whitelist" and add the users who you have checked and then concentrate on others, either newcomers or suspicious
-If there is any suspicious cases in the communities that should be discussed with community Moderators first before leaving such auto-comment. @alexmove you may wonder why but because you are using your account in order to send automatic texts and without manual check of the content which s not acceptable. It is easy to label someone as Abuser and destroy his reputation but it is difficult to clear the good name of users
The user should decide himself what to post and how long the post is and how many pictures there will be . I noticed that under many of our Photographers and also Artists there was a comment that the text should contain certain number of words.
My questions is really what is the reason behind we are telling that we are decentralized platform and free to post whatever we like but then this comment make people confused.
I found this comment and wonder what kind of rules about the number of words? Who created the rules? If we do not like the users to leave our Platform adn go to Hive we should stop this Witch-Hunt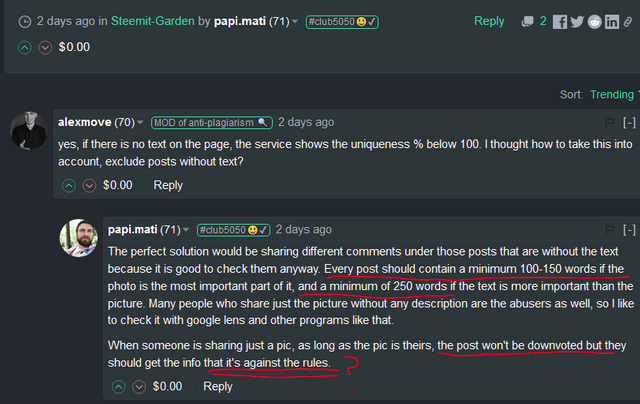 I would advice the Anti-abuse Team to contact the Moderators of "World of Xpilar" if you find any Abuse, because we are running our own system and have good practice. I hope @xpilar is also agree with that.
My post is definitely more than 250 words and original content and I am Powering Up 100% as a #club100 user
@stef1 Power Up Snapshot


---
CURATION TRAIL @worldofxpilar
---