SIZ Tutorials #6 || How to Change Aspect Ratio & Aspect Ratio Guide [Adobe Premiere Pro CC 2019]
50% of post payout goes to @steemcoffeeshop
& 10% to @siz-official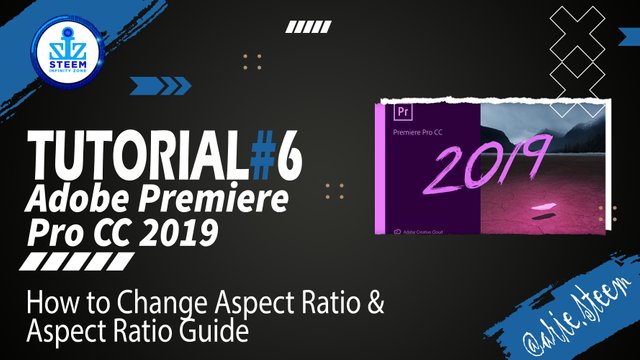 Tutorial: How to Change Aspect Ratio & Aspect Ratio Guide
Software: Adobe Premiere Pro CC 2019
Website: https://www.adobe.com/products/premiere.html
---
Premiere Pro is a popular video editing software by Adobe that works on Windows and Apple computers. Premiere Pro is a non-destructive editing software, nothing you do in this program can change or overwrite your media files.
This software is also a good choice for those of you who want to learn to edit videos professionally, because many video editors use Adobe Premiere Pro.

Let's Start Tutorial
How to Change Aspect Ratio & Aspect Ratio Guide
Want to make a video for social media, but don't know the right resolution for social media? In this article, I will discuss all Aspect Ratios and Resolutions of images or videos on all social media.
If you are confused when you want to create a new project or export videos for any social media.
Because following the times, many social media changes the aspect ratio template and the resolution of an image and video.
Therefore, with the Video Aspect Ratio Setting Guide for all Social Media, I summarize it as one of all social media.
To change the aspect ratio of your sequence project, you can change the size setting in the sequence settings section, see the image below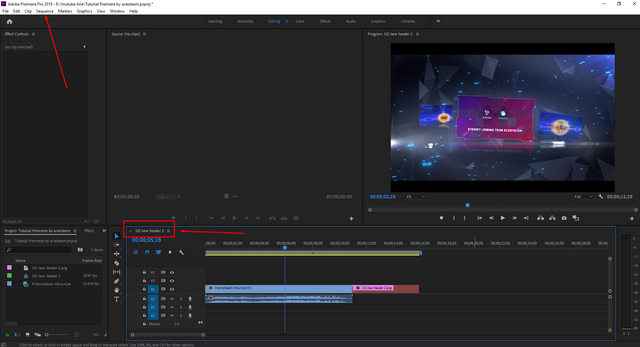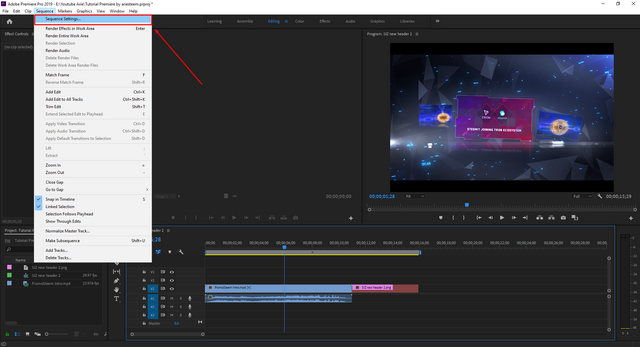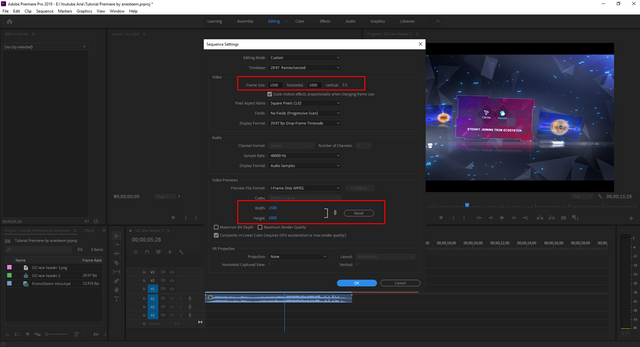 In the third image above, you can choose any aspect ratio for your project. set according to your wishes. To make it easier for you to determine the aspect ratio, I will give a little information about all the aspect ratios of social media below.
Social Media Aspect Ratio Guidelines consist of:
Facebook
Instagram
Twitter
Linkedin
Immediately, we slide into the discussion of Video Aspect Ratio Settings for all Social Media. The resolution below is not entirely correct, maybe it will be different from other things you find out there or other discussions.
Different aspect ratios mean different resolutions. To find out an aspect ratio, you can check the discussion below:
1920 x 1080 resolution (16:9) Landscape
Resolution 1080 x 566 (1.9:1)
1080 x 1350 resolution (5:4)
Resolution 1080 x 1080 (1:1) Square
864 x 1080 resolution (4:5)
Resolution 1080 x 1920 (9:16) Vertical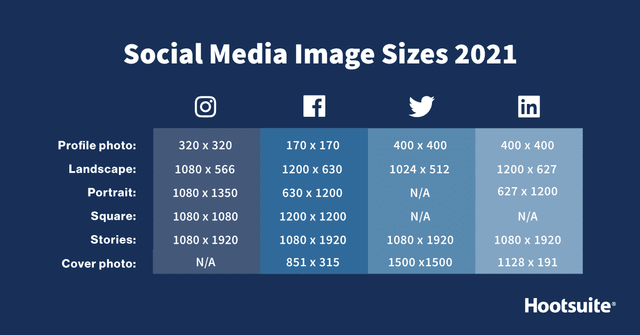 Source
If you want to know more about the guide to the aspect ratio for social media in more detail, you can visit this article.
Social Media Image Sizes 2021: Cheat Sheet for Every Network
Below is some information regarding the size, time, codec and max frame rate for uploading videos/content to social media: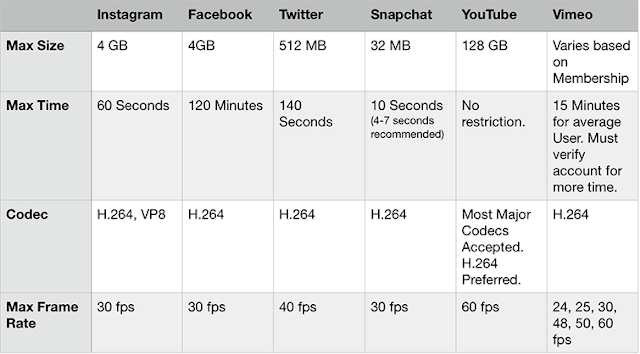 So that's it, How to Change Aspect Ratio & Aspect Ratio Guide. hopefully it will be useful for those of you who want to learn the world of video editing. See you.
Tutorial Complete

Tutorial Material
| Tutorial | Status |
| --- | --- |
| How To Start Project & Create Sequence | Post Link |
| What Is Interface Workspace & And Functions | Post Link |
| Functions of Tools on Source Monitor | Post Link |
| How to Solve Media Offline or Error | Post Link |
| How To Record Voice | Post Link |
| How to Change Aspect Ratio & Aspect Ratio Guide | ✔️ |
| ? | Next Post |
System requirements for Premiere Pro
Source
---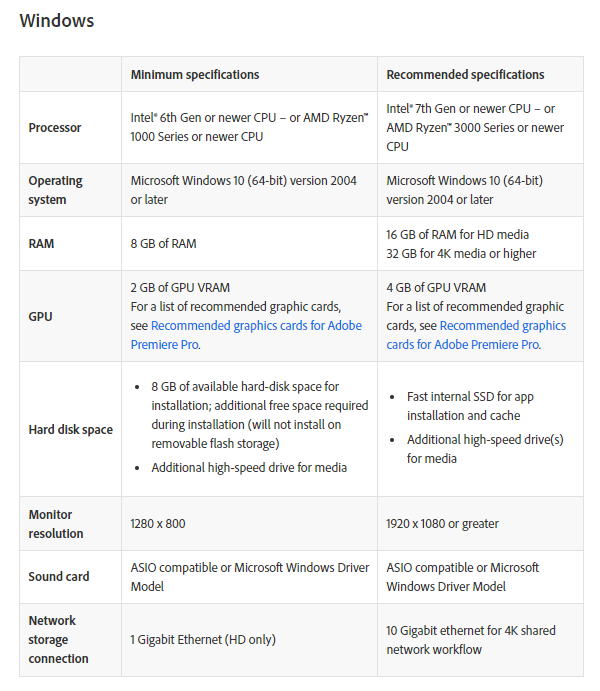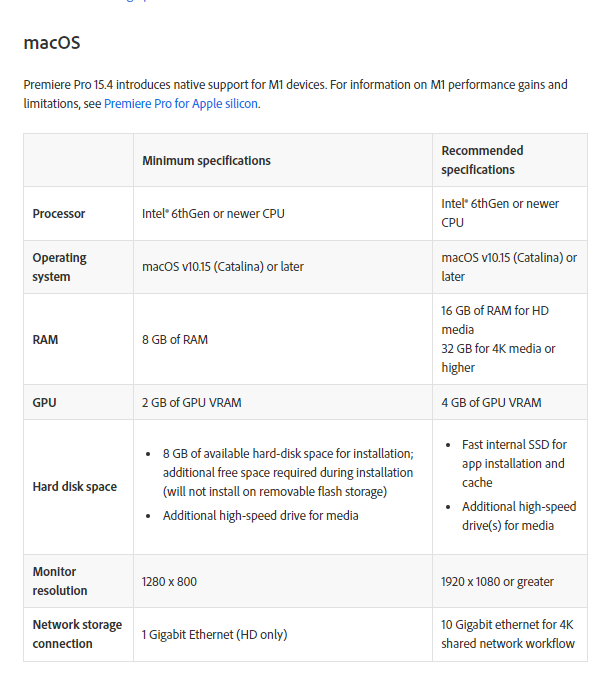 ---

File: tutorial premiere by ariesteem.prproj
Author Post & Image
@arie.steem
50% of post payout goes to @steemcoffeeshop
& 10% to @siz-official

Special Mention To :
@steemcurator01, @stephenkendal, @steemchiller,
@cryptokraze, @vvarishayy, @suboohi

Author : @arie.steem
Contact Discord : arie.steem#4626
Twitter : https://twitter.com/ariesteem