Let's discuss my recent idea on HOW TO BRING MORE VALUE INTO STEEM blockchain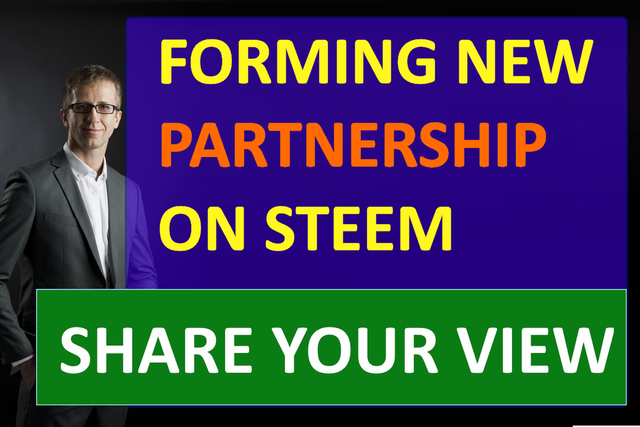 INTRODUCTION

I strongly believe that most of you, dear readers, are fully aware by now of @project.hope (which I'm the founder). Probably a majority of those who end up reading ths publication are part of our amazing PH community and understand very well what we do and what our values are.
And this post is directed mostly towards those members of our PH community. This is one of those posts, which I found important and if you're part of PH then please - share 10-15min of your time to read it and share your thoughts and feedback.
Today, I would like to share with all of you some great news, about an opportunity which arised out of our long lasting efforts as an entire community. An opportunity, which may allow me and our community to bring even more value into steem blockchain.
I bet, I got your attention by now? Keep reading.
OPPORTUNITIES AHEAD

It's not yet time to reveal too much details and you may have to wait till this weekend to hear more. However, today I would like you to have a "peek", a short glimpse into our future development and ideas which I would ike to turn into reality.
Several days ago, I've been approached by quite a well known and reputable South Korean developer. We've discussed an opportunity of building a closer relationship between their team and our community. They have an interesting vision, skills and are developing a few projects built on top of STEEM blockchain and we on the other hand are equipped with a network of bloggers and influencers.
I can already see many ways of helping each other. I hope you see where I'm heading ...
MY DREAMS AND ASPIRATIONS

I imagined many times, that using our network to promote products built on STEEM would allow our PH community to bring even more VALUE INTO STEEM blockchain.
There are some great developers out there, who struggle with lack of exposure for their projects. Helping them to attract users is most likely the best way of encouraging them to build new tools, new games, and new software. Wouldn't you agree with that?
And one such an opportunity has just come knocking on our door. How great is that?
Obviously, the upcoming project won't be our first one that we have promoted. Even recently, a small part of our community have been collaborating with the developers behind the game @holybread. We assisted in testing it, spreading the word and bringing users on-board.
The new project however is another step up.
UNIQUE WIN-WIN SOLUTION

We've came up with an interesting and unique solution which we believe is a WIN-WIN for all involved.
For the entire month of July, an account which is under their management will join our @ph-fund curation trail with an upvote worth 50k SP. This will obviously benefit most users within our community.
In return, my goal will be to use my resources (knowledge, experience and our community network) to test the delivered product, and then promote their website and attract as much attention to it.
In my personal opinion, I think it's a very UNIQUE AND ORIGINAL way of doing business and supporting each other. Wouldn't you agree?
SHARE YOUR FEEDBACK

I will share more details this weekend.
Right now I would like to hear your opinion on this. I would also like to build a list, of those who are potentially interested in this topic. So if you would like me to personally DM you a link to the next publication via discord/telegram, then drop a comment below involving those words:
I would like to hear more.
RESTEEM PLEASE and JOIN OUR DISCORD SERVER:

I would appreciate every resteem. It will allow me to reach most our PH community members easily.
Consider joining our discord sever: https://discord.gg/uWMJTaW
Yours, Piotr
@project.hope founder,