ACHIEVEMENT 1: INTRODUCE MYSELF
steemit is a best platfrom to finding your self. It helps to devloping your english skill. It is very helpfull platform.
Firstly its making me overconfident about myself.what can i do or not.
Secondly its make me creative . It is increasing our inner brain.
Thirdly i can spand lot of leisure time in this platform.
That is why not making bad intention as like,taking drug, micro crime. And main think is we can earn extra money from steemit. And final thing is i can making lot of new friends.and i have several reason to join this platform . And special thanks to everyone who making this platform. Now it is time to introduce my self.
Hello of my steemit friends. I think all are good in this situation. It's my pleasure to introduce myself.i am MD. FAIZUR RAHMAN EHAN from dhaka. I have accomplished my bachelor and Master's degree from DHAKA COLLEGE under of DHAKA UNIVERSITY and i completed my HSc from shaheed police srimty school and college. I also i have done my schooling from same school.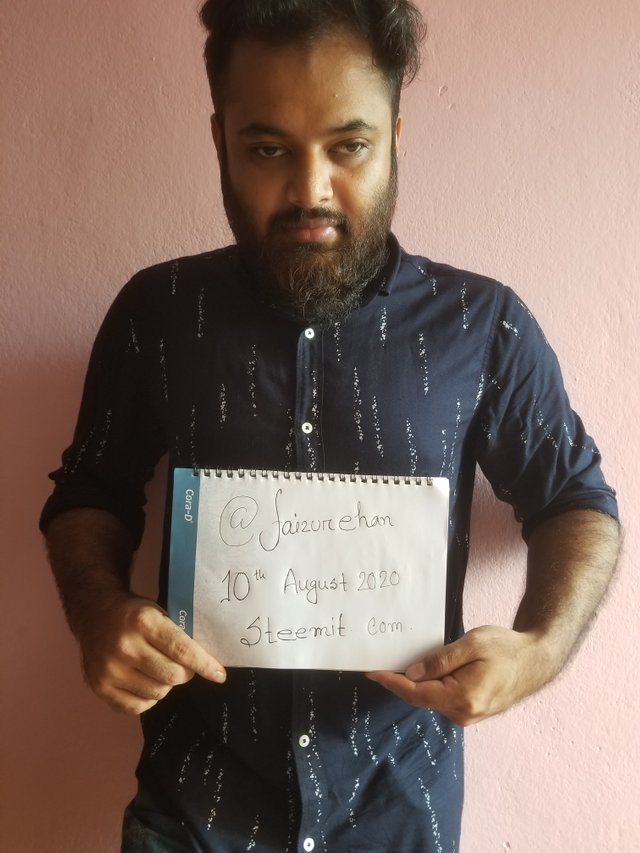 I want to be a tycoon thats i like to take challenges. It inspire us to stand on our own lags do our best to make to our way in life. We should not depend on other.
My blood group is O+. I have donated blood lot of time. it gives me pleasure to mind.
I like books, deep talks, travel, thinking and exploring life. And also like music and pray. But traveling is my hobbies.
I never miss that chance to roaming.
I am a big fan of football and pool.Cristiano ronaldo and Messi both are favorite player of mine. But i do support Germany football team....
I have certain plan for career and I am working on it to success.
And most important things of my life and best part of my life my parents. My father is a government service holder at DHAKA WASA and my mother is a housewife.
I was introduced to steemit by a Brother @unicode & @toufiq777 and he is my computer class teacher also who is currently guiding and mentoring me on how to go about the steemit ecosystem.Am happy for having joining this amazing platform.