Compilation of Achievements' Task Post by @benton3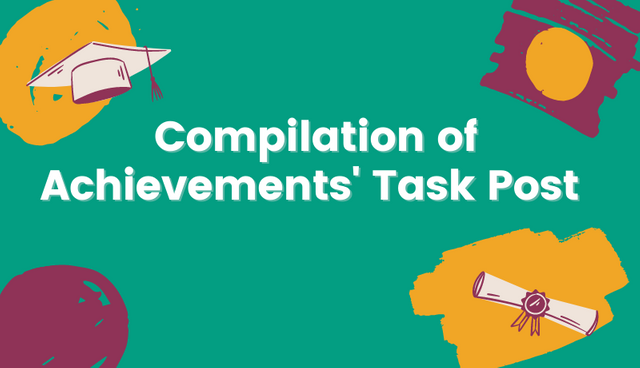 Source
Hello fellow steemians, hope we are all doing well today. It is with great joy that i want to announce to you all that I have completed all my achievement tasks from 1 to 6. Great thanks to all of my friends out there who in one way or the other have been of immense support to me. I also want specially appreciate @cryptokannon for the wonderful job he is doing the newcomers community for newbies like us.
I am going to state the links to all my achievement posts starting from the first achievement.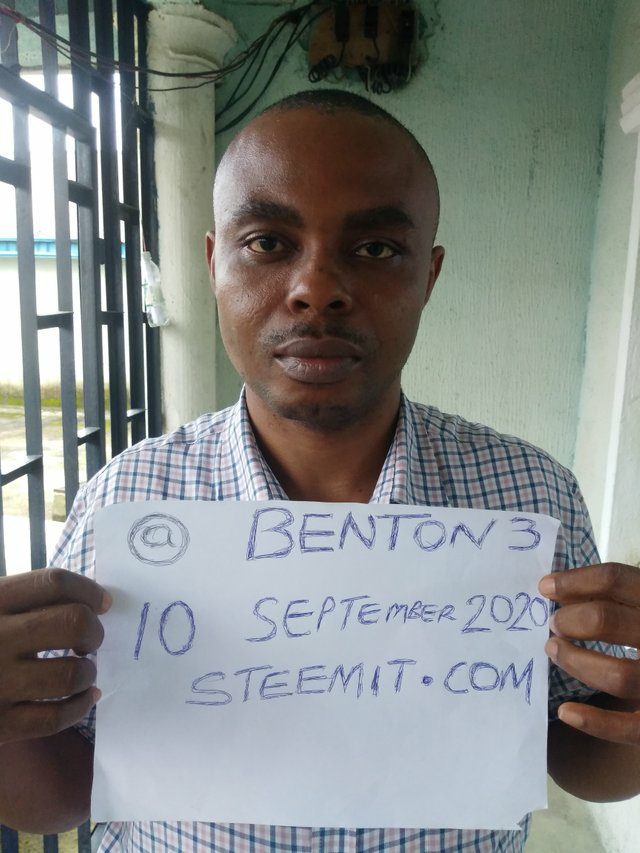 This is an introduction post made by me, introducing myself to the steemit coomunity. This is very necessary such that a person's identity will be clearly known by the community. The comments from the greeters and other members of this steemit platform was a real motivation for me. Kindly see the link to my introduction post. Introduction post.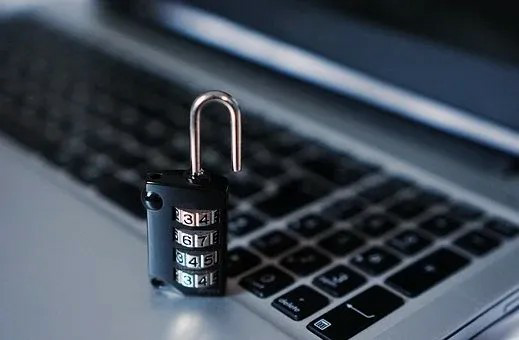 To be candid, this achievement is a good reminder for newbies to carefully and jealously guard their steeemit keys. Looking at the structure of the keys itself, we can see thatnit is very difficult for a person to imagine it. I thank steemit for such wisdom. I always go back to this post time after time to remind myself of the uses of the different keys.
This is the link to my achievement 2 Basic security on steem.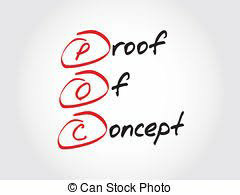 This achievement task taught me so much about content etiquette, rules and guidelines in steemit. Especially plagiarism, which must be a no no to every steemian. Kindly go through my achhievement 3 post. Content etiquette.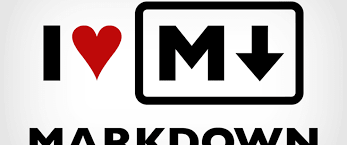 The mark down styles in achievement 4 task taught me that I can do all the things I do in word document, i steemit as well. Even though it was slightly difficult initially, gradually I became an exper in it through constant usage. See this styles through my link for achievement 4. Applying markdown styles.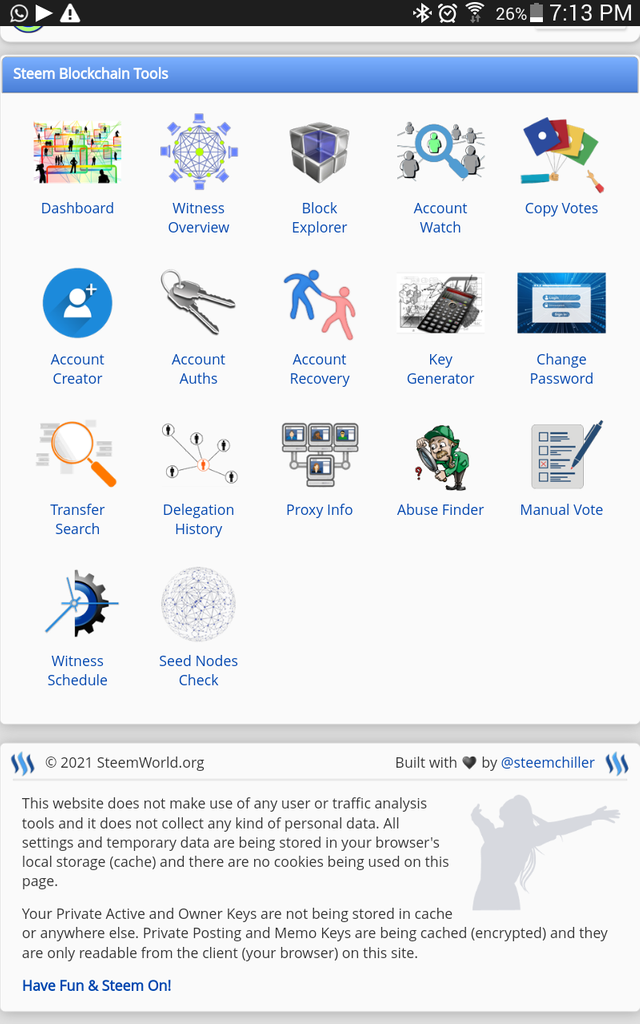 This is a review of one steemit tool steemworld.org. It was designed to enable steemit newbies understand the activities that goes on in their accounts and enable them keep track of their curation rewards, author rewards, delegations, etc.kindly see my achievement 5 task 1 link. Review of steemworld.org.
This task 2 of achievement 5 is a review of another steem tools named Steemscan.com.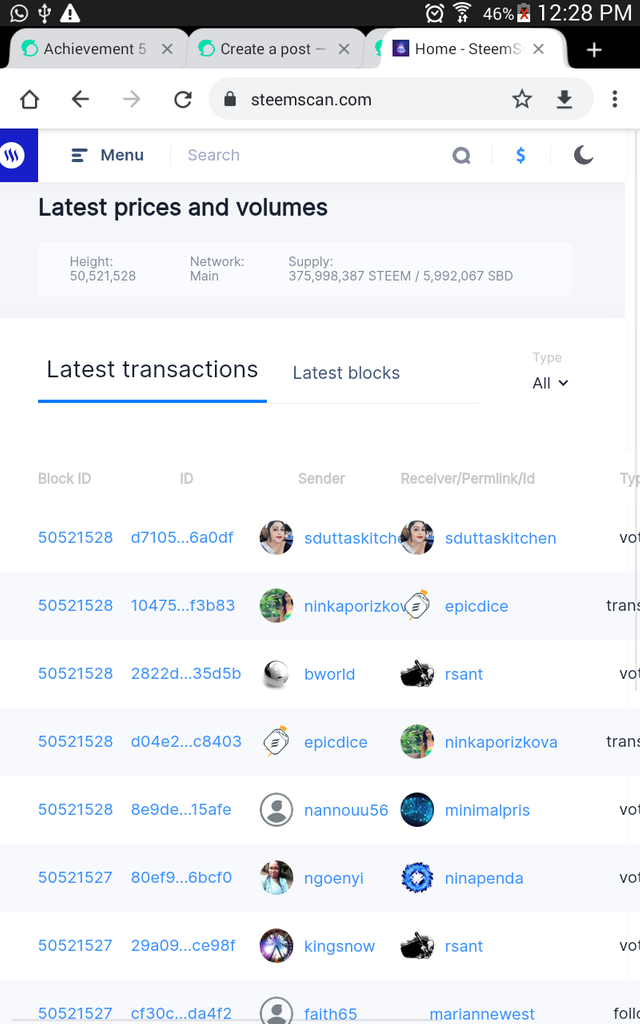 This is a is tool designed on the steem blockchain to fast track cash out. This tool is used to convert steem to some other cryptos like usdt, btc and tron. This tool helps newbies like me cash out with as less stress as possible without being charged much nor stand the risk of losing our precious money. Anothet positive aspect of steemscan is that, it is user friendly and does not require kyc for you to use it. You can keep track of your transaction using this tool. For more information visit this link Review of Steemscan.com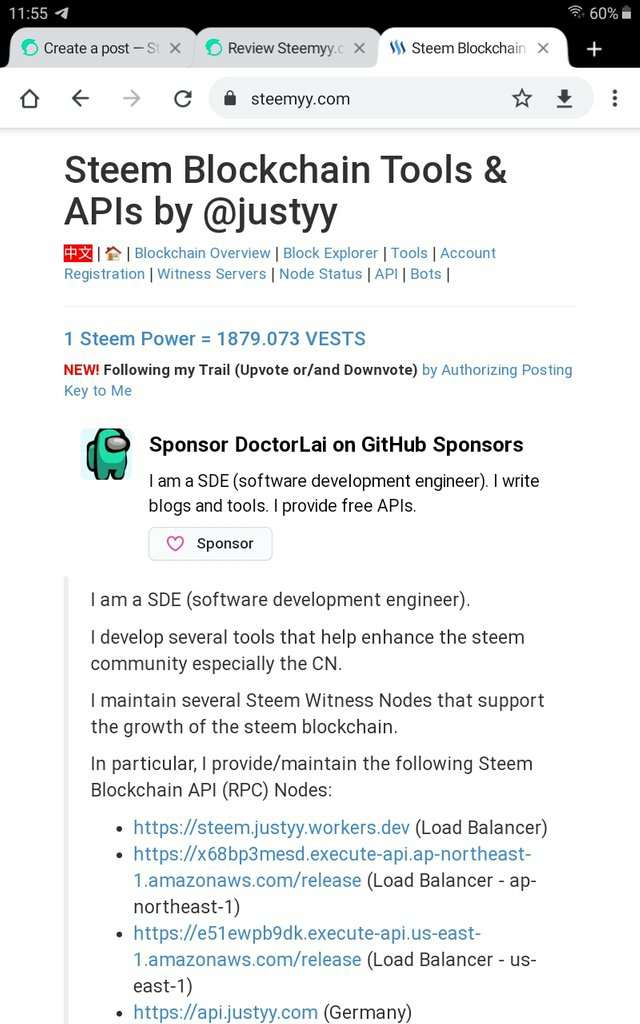 This is a review of steemyy.com. This helps the userto perform various tasks on the steem blockchain with as much ease as possible. This task 3 helps you know what is tour effective steem power, delegate Sp, check account history between two accounts and so many other functions. To know more kindly access my link Review of steemyy.com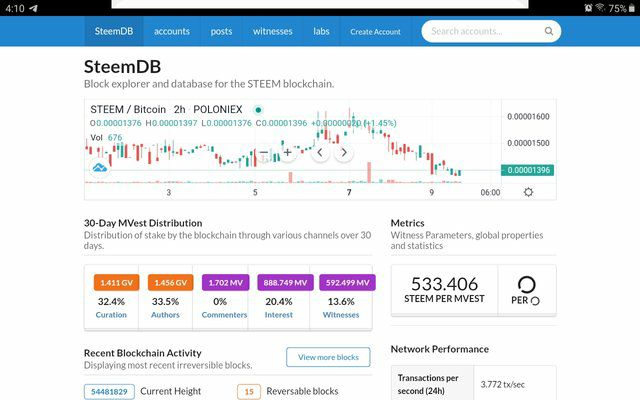 The last task of achievement is the review of steemdb.io. This tool enables users to know how to check recent history, their post, votes reblogs and the ones they rebloged, our followers and the ones we are following, rewards, replies and other activities that can be found on steemdb.io. Please, visit my link to know more. Review of Steemdb.io
This achievement 6 enables us what voting and curation is all about. Helps me see the importance accumulating sp, so that I can gain more influence in the platform and earn more curation rewards. For me to earn 100% of my curation reward, I need to vote after 5mins the content was posted. I also learned how to vote for witnesses and how to create and join communities. Kindly visit my link for further information on this achievement. Understanding curation and community
I have really learned a lot from these achievement task and I sincerely thank @cryptokannon, @justyy, and others who made this learning process a success. I will not also fail to mention @ngoenyi and @focusnow for there immense support through this period. Great thanks to all members of this platform as you all contributed to my reaching this stage.
This platform is really and educational and I am looking forward to learning more things from it.