Steem Nigeria Community Contest Winner Announcement: The Relationship between Success and Failure
Dear beautiful people of the beloved Steem Nigeria nation, it is my pleasure to announce the winner of our latest contest in which I decided to increase the reward a bit for the five winners.
---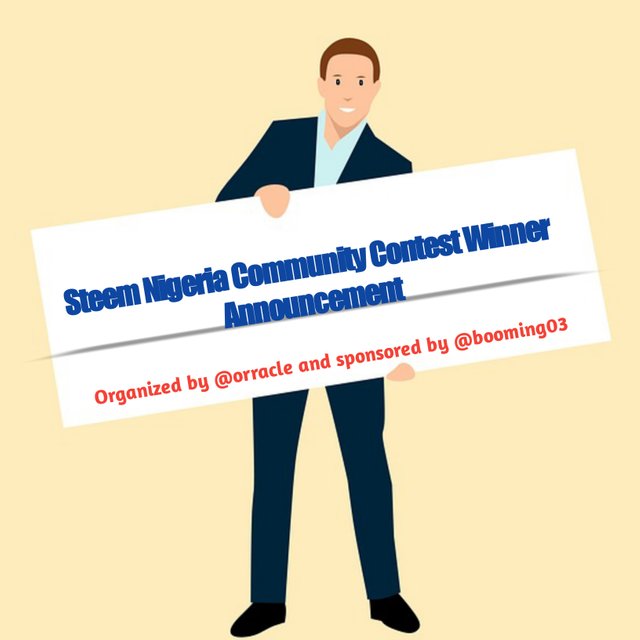 Pixabay
---
As much as I love to reward everyone that participated in this contest but that's a wish of generosity and because everyone did amazingly well but some stood out with well formatted post and good points highlighted.
---
I like to briefly describe success and failure and then point out their relationship. Most of the entry in this contest sees failure as when success is absent. But I see failure as an ingredient for success, that you failed does not necessarily means you didn't prepare but failure can be a test of character and determination.
---
The code success starts, begins, ignite where failure temporarily stop. So the relationship between success and failure is setback and what your mindset do with it. Failure majorly foster the desire for success but if your mindset does not see it that way then success dies.
---
Success is a conscious effort and not for the faint hearted.
---
I like to give a pieces of information on how the winners were chosen. It was simply formatting punctuation marks, use of words, and the basic guide to the contest: The points and they marry the topic with the information.
---
And the winner of this contest is:
---
Special appreciation to everyone who participated in the contest. Y'all did so great and it was a close call to have chosen out these three.
Thank you all for the opportunity to organize a contest. I will never forget to thank @booming03 who made the contest reward possible. You are a rare gem.
All reward has been sent to respective wallets. See yall in my next contest which is definitely coming soon.
@orracle says blessings